Repertory Philippines is back with its staging of the classic fairy tale SNOW WHITE AND THE SEVEN DWARFS. The show opened last Saturday, August 15 at the Onstage Theater in Greenbelt 1 Makati. The Saturday's show was top billed by Bituin Escalante as the Evil Queen, Christine Flores as Snow White and Hans Eckstein as the Woodsman.
It's still our beloved story of the beautiful girl Snow White, who is being maltreated by her stepmother, the Evil Queen. Because of her insecurity with her beauty, the Evil Queen had Snow White thrown out into the woods, where, luckily she found refuge in the company of the friendly dwarfs.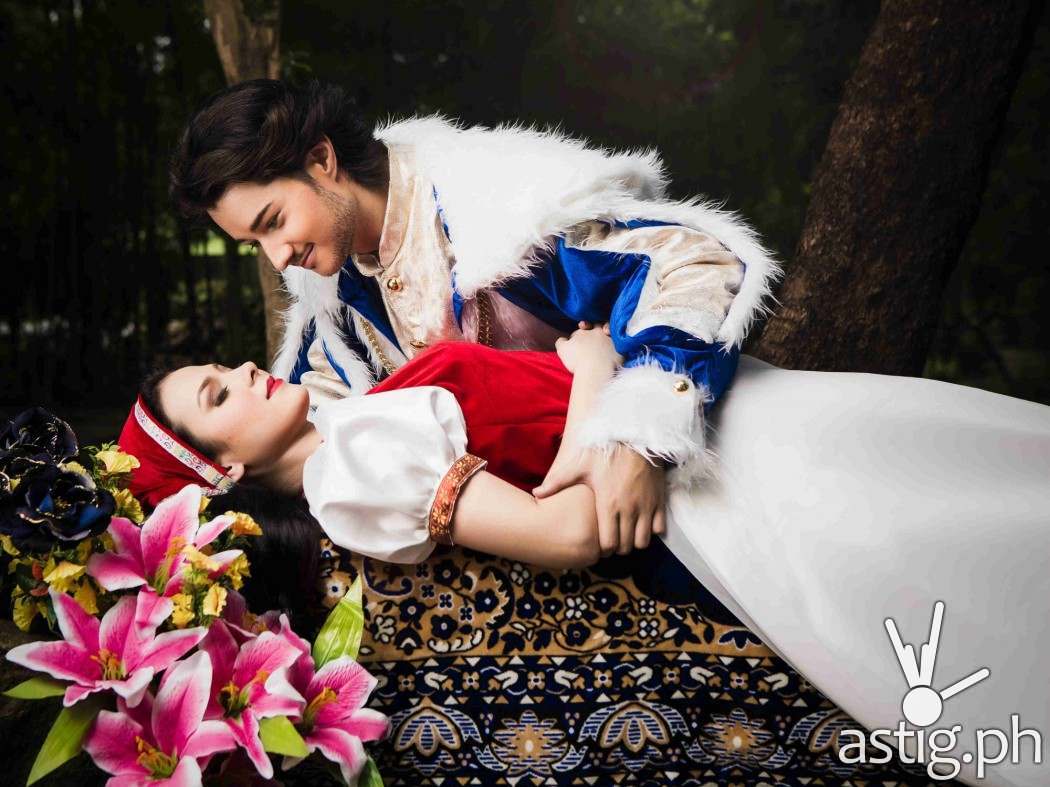 The production was quite simple and straightforward, no frills, no magic tricks, but was definitely captivating. The set design and the effects are not too grand, but are well crafted, from the scene at the palace, to the talking mirror, from the dark forest to the dwarfs' den. The lighting is also very skillful. It's evocative and captured the exact mood of every scene.
The staging is swift and fast paced. The dialogues were simple, yet very witty. With the infusion of songs and choreography, it was able to break the monotony of plain exchanges of dialogues. The dwarfs are a darling. I loved the amazement on the kids' face when the dwarfs came out from audience and walked down the stage. They even engaged the audience to participate by 'Yodelling' with them. I also liked Snow White's sweet face and innocent aura, which she matched with her perky acting. Most of all, I loved the Evil Queen. She was scary, but still endearing or maybe because I know it's Bituin Escalante.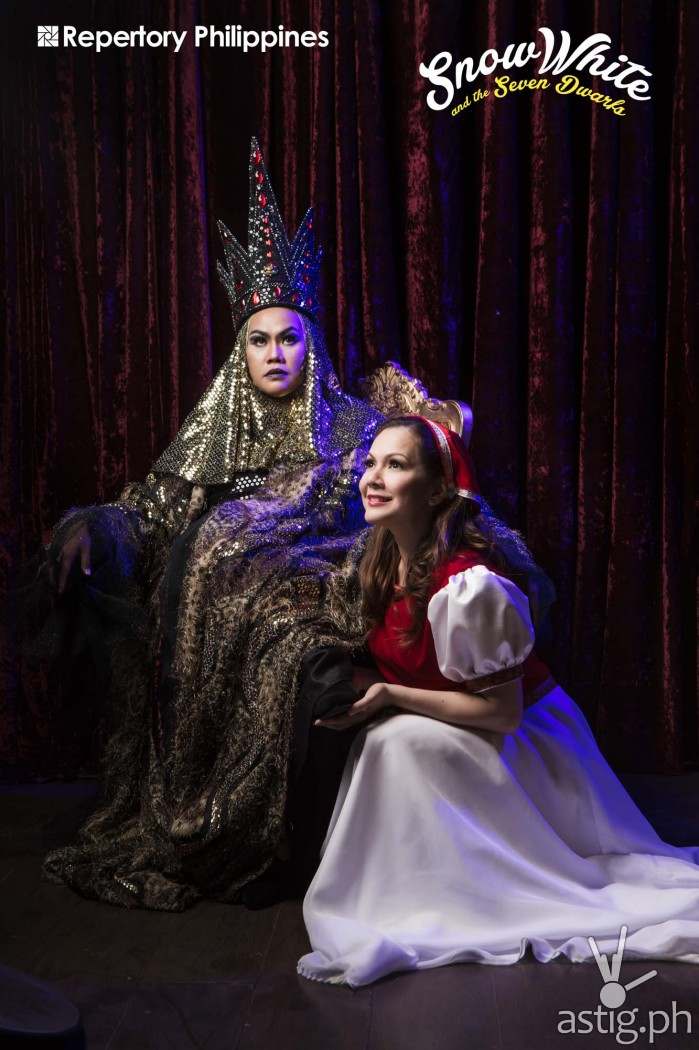 All in all, it's a joy to watch. The production was made with the kids in consideration. It ran for almost 2 hours, but kept the kids in the audience vey still and engaged. It's a great way to introduce theater to the kids and teach moral values at the same time. SNOW WHITE AND THE SEVEN DWARFS will run from August 15 to December 10, 2015 at the Onstage Theater in Greenbelt 1, Makati City. There's ample time so you've got no excuse not to bring yourself or your kids to the theater to see and enjoy this great classic.
Ticket prices ranges from P400 to P600. For more details on the play, call the Repertory Philippines at 843-3570 and book tickets through TicketWorld at 891-9999 or visit their website at www.ticketworld.com.ph