This encounter with pandemic disease, Covid-19 is the most current obstacle to cripple and take over global businesses and income source and put it in economic jeopardy and danger.
With the first two quarters in negative state, Philippines is now in a recession. The nation's GDP in the 1st quarter shrank by 0.7% but it became worse in the 2nd quarter of this year where the GDP has contracted to a whooping 16.5%. These also reflects the struggle of ordinary people who were either cannot go to work or were fired from their jobs due to the strict lockdown and recession.
Now this may sound utterly ironic but this negative has put millions of people in desperation in looking for work and other financial sources during this time of economic hardships due to Covid-19,  while Smart Asset Managers' (SAM) subscribers enjoy their financial rewards.
Having featured him a few times before, Mr. Rommel Santos, SAM Founder, said that they have learned to cope up with the pandemic and they could hardly feel the financial impact of the health disease in terms of subscription. Except that the ongoing Modified Enhanced Community Quarantine (MECQ) has delayed the compliance with some government requirements in the Philippines before SAM can "fully" operate in the country.
"This only means that Covid-19 cannot stop us in doing what we are doing now," Santos said. Seemingly, SAM has prepared for the global outbreak.
The rewards received by subscribers are pumped in daily in their respective wallets or accounts, regardless whether there is Covid-19 or otherwise, Santos explained.
Thanks to technology, Santos and the growing number of subscribers hold their regular virtual meetings via Zoom for updates and other related matters.
On the other hand, the Securities and Exchange Commission (SEC) has released the certificate of registration/incorporation for SAM Asset Managers Project Developments (SAMPD) last July 31 in which makes the operation in this aspect, legal. Other pending licenses and registration for conventional businesses are for SAM Remittance, SAM Ride, SAM Delivery, among others.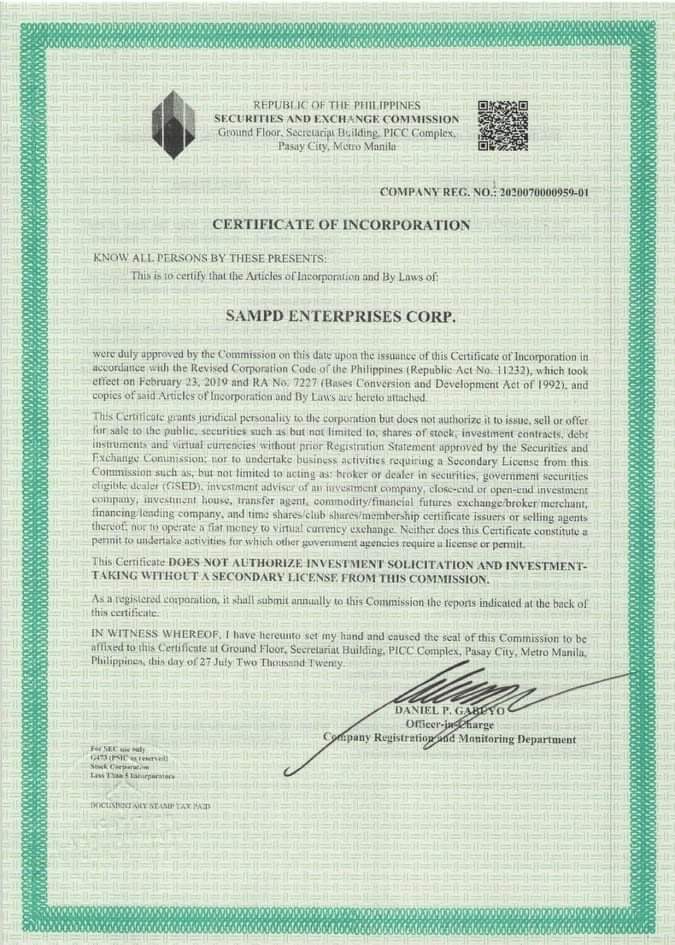 "We do not want to invest. We don't want to be part of the businesses. We only want to leverage in these businesses," Santos said in reference to the subscription placed by people who believe in the DDK (Dinar Dirham Koin – SAM's preferred crypto currency) financial technology or fintech.
Santos further explained that when people become more aggressive in inviting additional subscribers, creation of more projects under SAMPD, will be fast-tracked as well and "a lot of these projects can be leveraged effectively." "Then you can help a lot of people enjoy their wealth with DDK," the SAM founder explained.
Hiow good can that one get?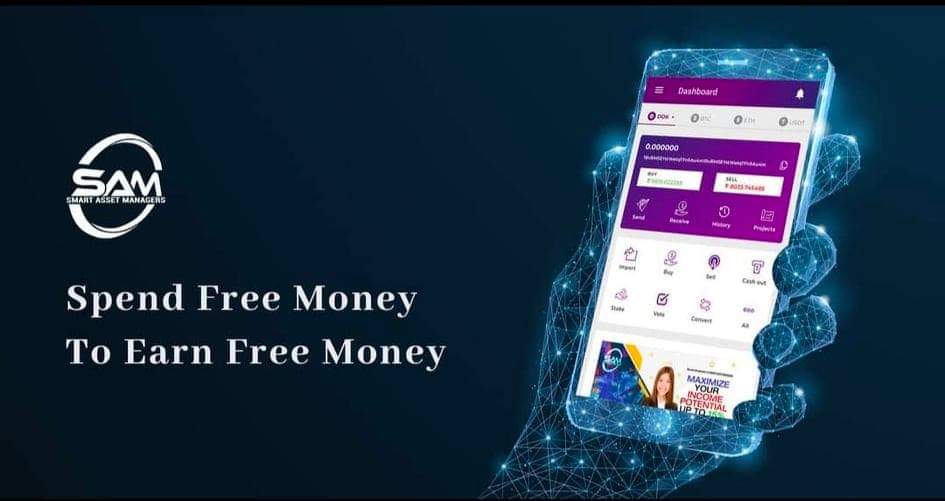 In order to do their shaire of assisting the Philippine government, Santos is calling on all subscribers to spend their incentives from SAM. "Where else in the world can you find, you have to spend free money to earn free money."
Furthermore, SAM is coming out with a new Apps soon. It will be an improvement of the current app that is available for download use.
Check out their Facebook page under Smart Asset Managers .
You may begin your SAM financial journey by downloading the SAM app link
https://play.google.com/store/apps/details?id=com.ddkcommunity&hl=en 
Stay safe and healthy! Don't forget to wear your face masks.