I find it important to trim down my expenses at every opportunity. Saving money and spending it wisely is a good idea to get the most out of every peso I spend. I usually wait for sales and discounts during off season.
And just like the other wise consumers, I am switching to save. By switching to Watsons Label products I can save up to 80%.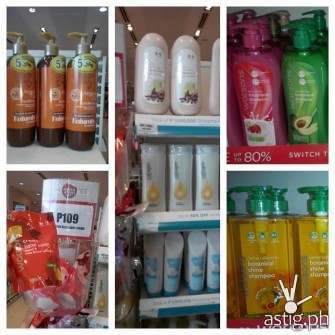 With a little patience and planning, I get to save for potential emergencies, vacations or whatever big ticket item I desire. And I'm glad to switch to Watsons, Asia's leading health and beauty retailer. Watsons helps customers to shop wisely and strategically by providing them with quality products at friendly prices.
This 2016, Watsons further rewards its smart shoppers who make the SWITCH and SAVE with the SWITCHER'S SURPRISE campaign. It brings to life the idea that by switching to the Watsons label, customers are able to save money for things that they really want or that matters the most to them.
Last January 28, I was at Watsons Personal Care Store at the Mall of Asia and I witnessed several shoppers who had the surprise of their lives by simply making the switch and choosing Watsons Label products.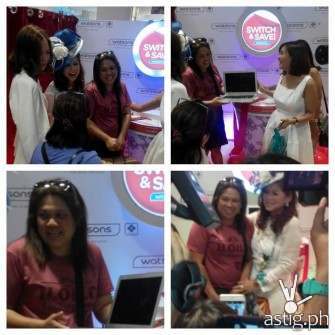 Lucky shoppers who pick up specially marked Watsons Label products got to snag fabulous prizes, such as a flatscreen TV, a Macbook Air, and a trip for 2 to Hong Kong!
The lucky shoppers were guided to a specially designed booth where they get their surprise – a most coveted prize personally handed by celebrity endorsers Lorna Tolentino, Iya Villania, Tessa Prieto-Valdes, Patty Laurel-Filart and Christian Bautista!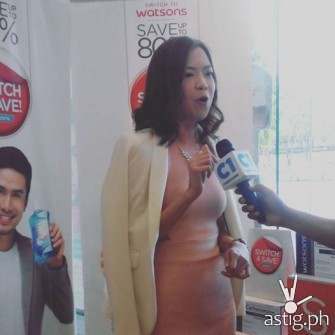 "On top of the savings they get from purchasing Watsons Label products, our loyal shoppers have also gotten used to receiving cute items and tokens, so this year we decided to raise the stakes and reward them with something truly unforgettable," says Karen Fabres, Group Marketing Manager of Watsons Philippines.
"Could it be a weekend staycation, airline tickets, maybe a shiny new gadget or phone or it could be the luxury item they have long been saving for, that is what makes the Switcher's Surprise even more exciting," adds Fabres.
"Our customers shop at Watsons to save on the things they really want in life, but with the Switcher's Surprise promo, they might just bring home that thing they've saving up for but with a single purchase," Fabres says. "It's definitely a lot easier to enjoy what life has to offer when you choose to Switch and Save the Watsons way."
Watsons Label believes that with more value from hard-earned money spent on quality affordable products, every Filipino gets more savings to enjoy the other important things in life with their loved ones. With a wider variety of products, from personal care items, beauty essentials, and now medicine, Asia's leading personal care store provides smart shoppers the choice to save as much as 80 percent without compromising on quality.
In addition to Switcher Surprise, Watsons also has the Watsons Buy 2 Take 1 Promo on selected Watsons Label Products running up to March 2016.