The Straw Hat crew will grace the big screen with their movie, One Piece Film: Gold.
As we meet again the future king of the pirates Monkey D Luffy, along with Nami, Zoro, Sanji, Ussop, Robin, Franky and Chopper, they went on to another adventure to remember in the fictitious Gran Tesoro-an independent country recognized by the world government that its known for its greatest entertainment.
The crew then meets the casino king Gild Tesoro, along with his crew named Carina, Dice, Bacarrat and Mr. Tanaka. And as they enjoy the lavish lifestyle (and their awesome luck) that the fabulous island has to offer, they will soon discover something underneath that will definitely shocked them all.
Expect more Fun, laughter, action and adventure on their the 13th movie, and additional characters and extras are yet to be seen.
The anime movie is directed by Hiroaki Miyamoto and illustrated by Eichiro Oda.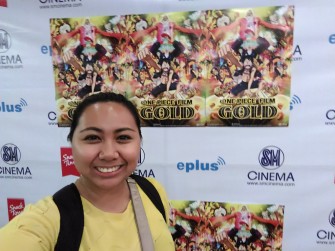 One Piece: Gold will be shown in Philippine theaters on August 31. So watch out for it! 😀