There's surely something epic about Filipino cuisine, especially at Three Sisters' Restaurant of Pasig where food and history make the experience worth the trip. In celebration of  its 74 years of culinary tradition and in honor of its founder Lola Rosa Francisco, Three Sisters' fires up its well-loved family heritage cuisine  in its newest, charming location at 10 East Capitol Drive, Brgy. Kapitolyo, Pasig City.
What's more, if considering a surprise meal delivery on Father's Day or throughout June, no need to look further as those who reside in Pasig, Mandaluyong, Ortigas, and San Juan get a free delivery for every P1,000 single receipt order. No one can afford to ignore the ever-famous Pork Barbecue (P48 per stick), which is consistently an attraction for its recognition as  one of Manila's best.
A certified original recipe of Lola Rosa, the lean, tender cuts of meats are marinated with special sauce made from scratch which results to a tender, juicy, and moist meat. But for those who has a bigger appetite or looking for something more complete, the Pork Barbecue Combo meal (P165) which comprise of one hefty pork barbecue stick, one cup of java rice with  an equal serving of pansit canton is guaranteed satisfying and indulging.
Those who are partial about more traditional Filipino dishes shouldn't miss the Pansit Bihon (P80 ala carte and P280 to P1,260 bilao) which proves that it only takes few simple ingredients to make a deliciously sublime noodle dish. A well-kept family recipe which heavily relies in its precise measurement of ingredients and stir-frying techniques of vegetables, chicken, and pork broth, it's also perked up with crunchy bits of pork rinds or chicharon on top which gives this version bit of character.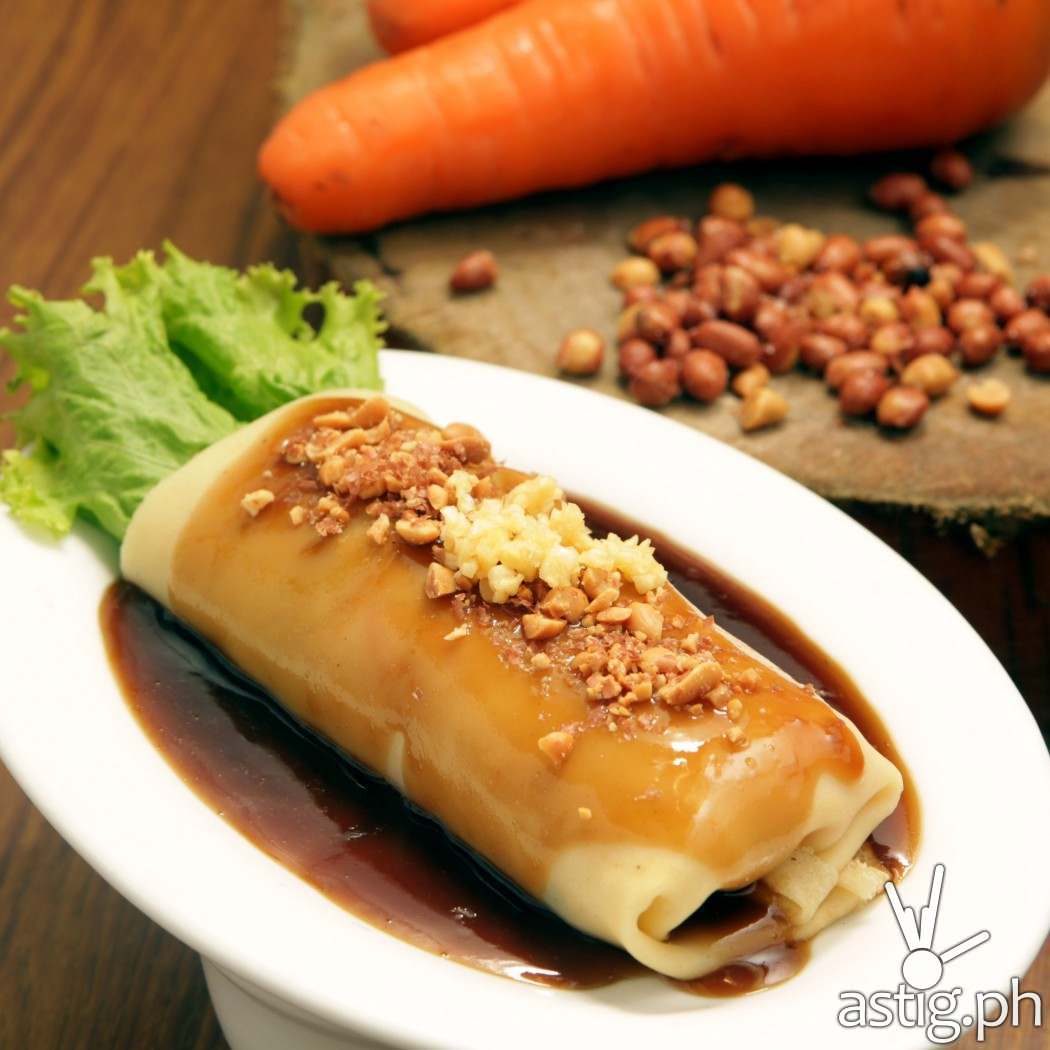 Fresh Lumpia Ubod (P55) on the other hand, is one of the most celebrated heirloom recipes of Lola Rosa, highly noted for its carefully chosen bamboo shoots which should be soft but crunchy and freshly picked. With a wrapper that's not overwhelmingly thick complemented with a sauce that has the perfect counterbalance of garlic and sweetness, this is a dish even a certified meat lover won't be able to resist.
If wondering about sweets, then it's the best time to discover one of  its first refreshing summer coolers in the menu: Special Halo Halo (P95). One of Lola Rosa's must-try offerings in her humble luncheonette since 1941,  this version applies a unique method of preservation techniques of sweetened beans which was shared by a Japanese settler prior the World War II broke out. Not only this dessert is reminiscent of a significant historical connection,  Lola Rosas's halo halo  reigns supreme from its classic combinations of  ingredients, preparation, to portion size.
Whether thinking of a dine in or delivery on Father's Day or for every celebration and occasion, Three Sisters' Restaurant of Pasig offers budget-friendly Filipino comfort food favorites plus a wealth of other heirloom dishes perfect for the whole family.
Three Sisters' Restaurant of Pasig is located at 10 East Capitol Drive, Barangay Kapitolyo Pasig City and Tiendesitas. For booking and inquiries, text or call 09176362134 or call (02) 6319247. For the latest updates on promotions, follow social media pages on Facebook: Three Sisters' Restaurant of Pasig and Instagram: threesisterspasig.