As we bid goodbye to 2015 in few hours, let us review the Top social media personalities of the year that drew buzz in the world wide web and ofcourse, made us all laugh.
10. APEC Hotties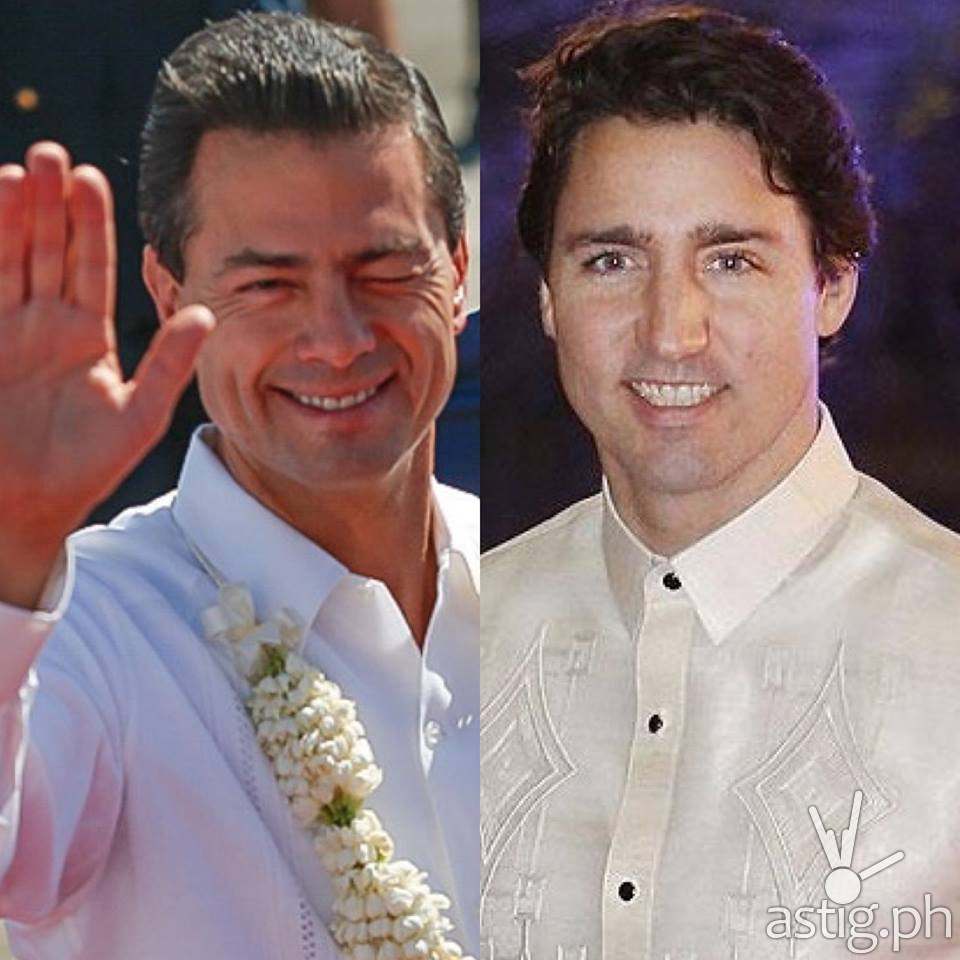 Are you team Trudeau or Team Nieto?
Justin Trudeau and Enrique Nieto were among the 21 world leaders who met in Manila for the Apec summit from Nov. 16 to 20. But the two leaders stood out for their youthful good looks that made women swoon and inspired the hashtag #APEChottie, which immediately trended on social media.
9. Hasht5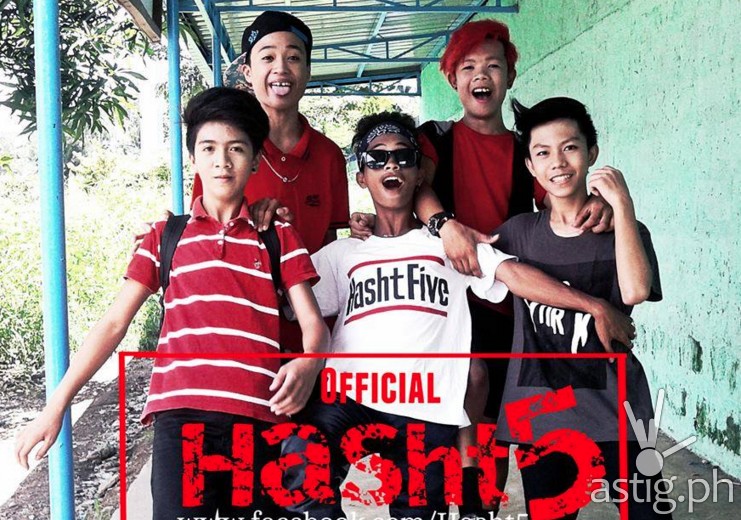 Say good bye to the career of Chicser, Gimme 5 and other young boy group, this group creating buzz over the internet since October of the month enters, the Hasht5. Hasht5 pronounced as "Hash Five / Hash 5" composed of members Vincent, JhimWel, Marlou, Erick, and Angelo; with new member Carl Cee Jhay Eliero.
The good thing about this group is they are full of confidence despite of the "not-so-good-looking" faces as said by the netizens. They are not like other online boy group where they always showcased their face value, not to mention Chicser who gained bashers same with Hasht5. The group was featured in numerous shows like Rated K, Kapuso Mo Jesica Soho, ASAP20 among others.
8. RC Bagito kids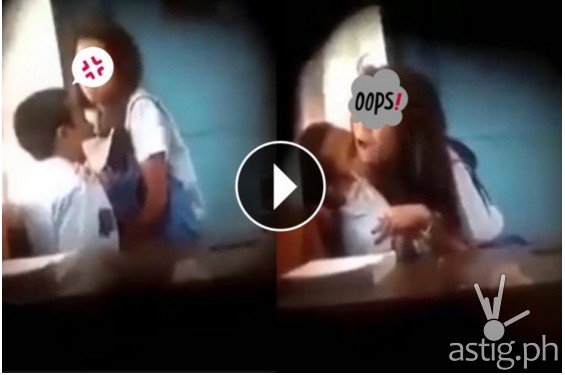 Two students recorded by a spectator, possibly a classmate, having sex in a classroom were hot topic on social media sites. The bagito scandal video features a girl holding a plastic of soft drink while doing lewd acts with her partner sitting on a chair. Though they were not seen naked, the girl was clearly seen fulfilling her satisfaction.The clip is just 1 minute and 6 seconds.
Some netizens made fun of the moments such as banning of soft drinks because of its adverse effects. Others commented to give them a score of 10 because of their intimate performance level.
7. Miss Universe 2015 Pia Wurtzbach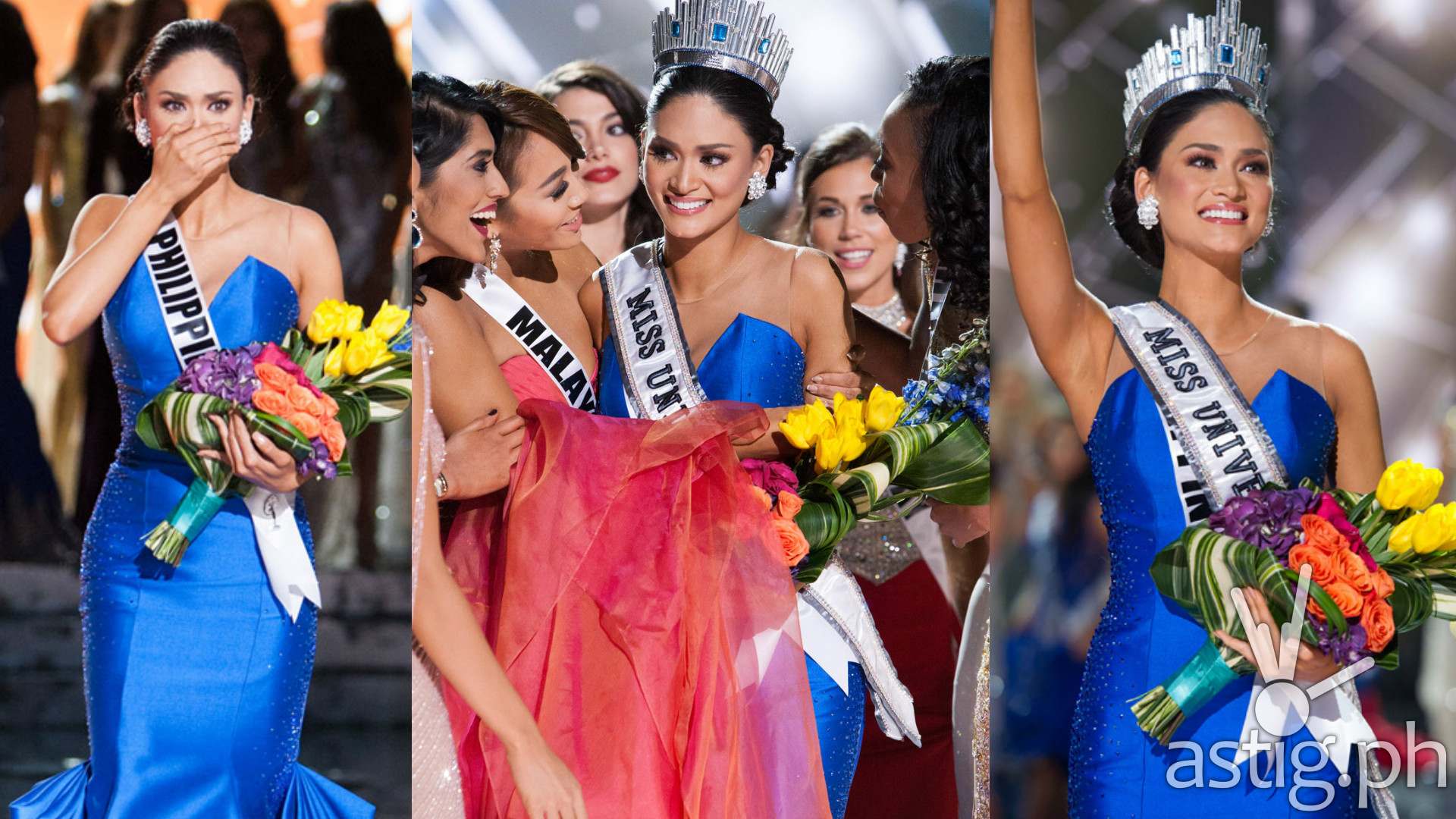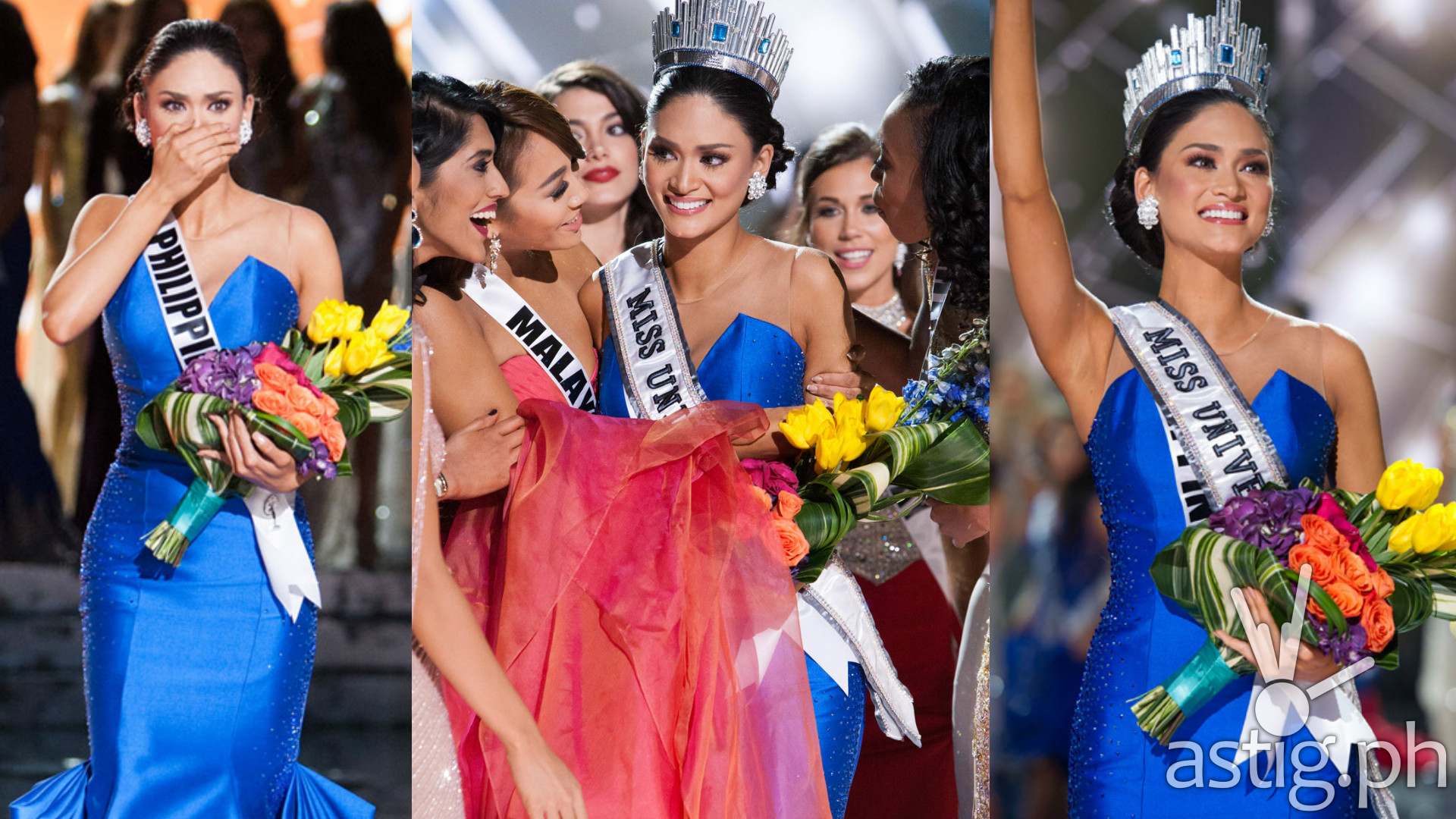 This is the perfect christmas gift for Filipinos as Pia Wurtzbach brought again to the Philippines the elusive Miss Universe crown after 42 years. The results of the 2015 edition of the beauty pageant exploded like a bomb in social media as host Steve Harvey announced the wrong winner during the coronation night in Planet Hollywood, California. Steve mistakenly announced the 1st runner-up, Miss Colombia Ariadna Gutierrez as the new Miss Universe instead of Miss Philippines. After crowning Miss Colombia, Steve immediately went onstage to correct his announcement that Pia is the real winner as he  showed the results card on screen. The awkward decrowning of Miss Colombia and crowning of Miss Philippines as Miss Universe were viewed by billions of people around the globe.
6. Pastillas Girl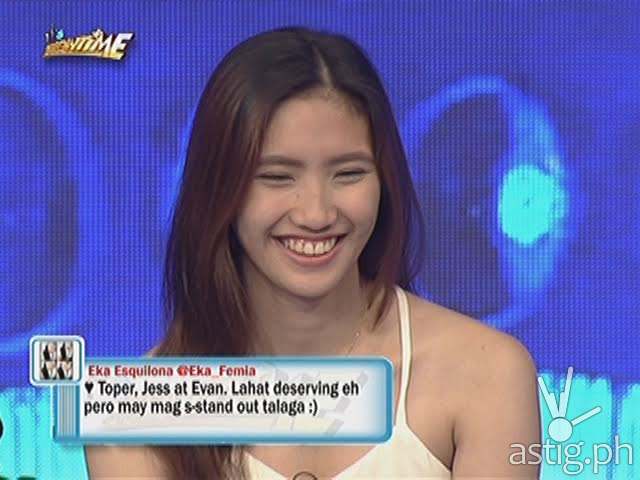 Angelica Yap rose into online fame after she posted a video of her describing the process of making pastillas while dropping some "hugot" lines, with angst and spunk that could only be the result of a real heartbreak.
After voluntarily asking for love advice from Madam Bertud in the "Advice Ganda" segment of "It's Showtime," she little by little shared her story with the madlang people, who saw her as a relatable character whose painful experiences mirrored their own. And in opening her heart to the public, she piqued the interest of three men – one from the studio audience and two from Twitter – who wanted get to know her better and help her ease her heartache.
Its Showtime gave her a segment "Nasaan ka Mr.Pastillas?" in which she chose Chard Parojinog in the end. The segment drew criticisms among netizens as segment tend to practice "pimping." Angelica recently signed a 5-year contract with Viva Artist Agency.
5. AlDav (Alma Moreno and Karen Davila)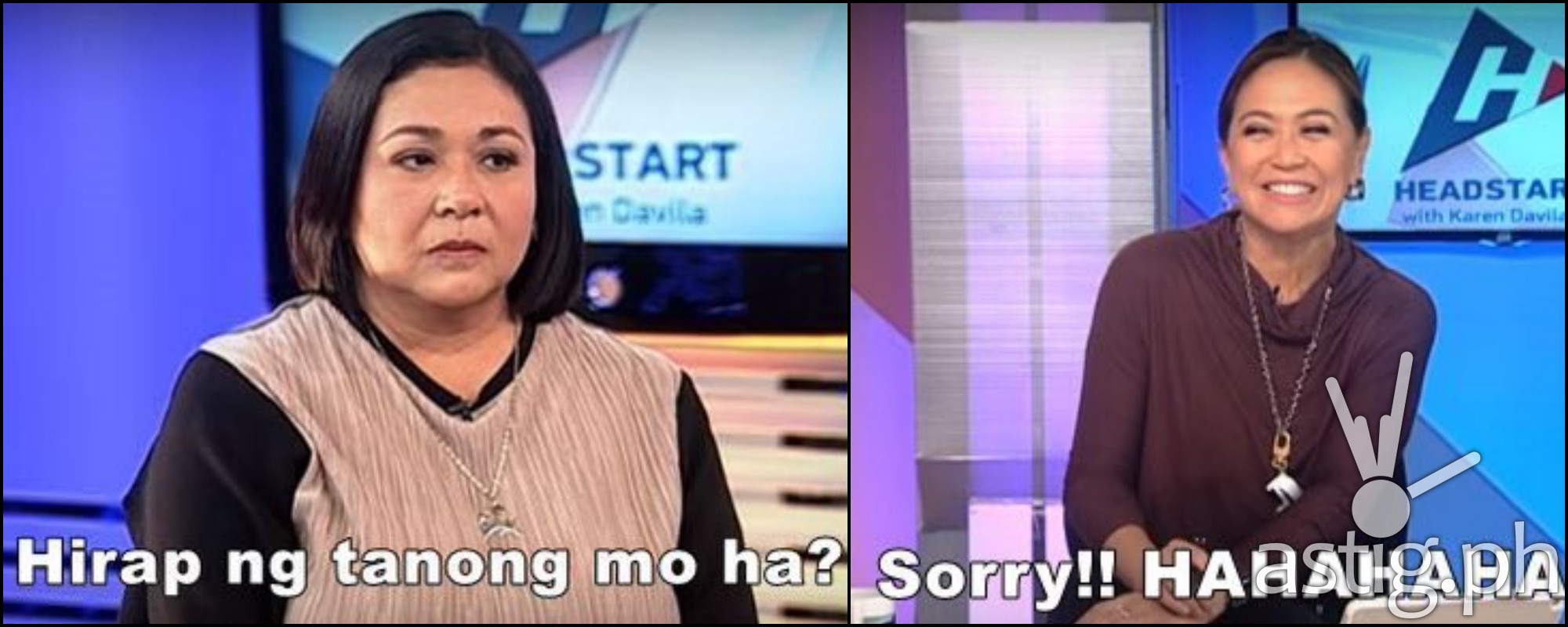 Alma Moreno's interview in Karen Davila's show "Headstart" received negative feedbacks from netizens saying that the former sexy star must withdraw her candidacy as senator because of her ignorance in basic issues of the country. Her answers "pills", "dapat laging bukas ang ilaw", "dasal lang talaga" among others where the text of the memes that circulated online. Here's one of the notable portion of her interview that brought headaches and laughs among netizens.
KAREN: Should the government buy contraceptives* for barangays?
ALMA: Yes, dapat talaga kino-control
KAREN: Paano maco-control?
ALMA: Dapat laging bukas ang ilaw 
4. Pabebe Girls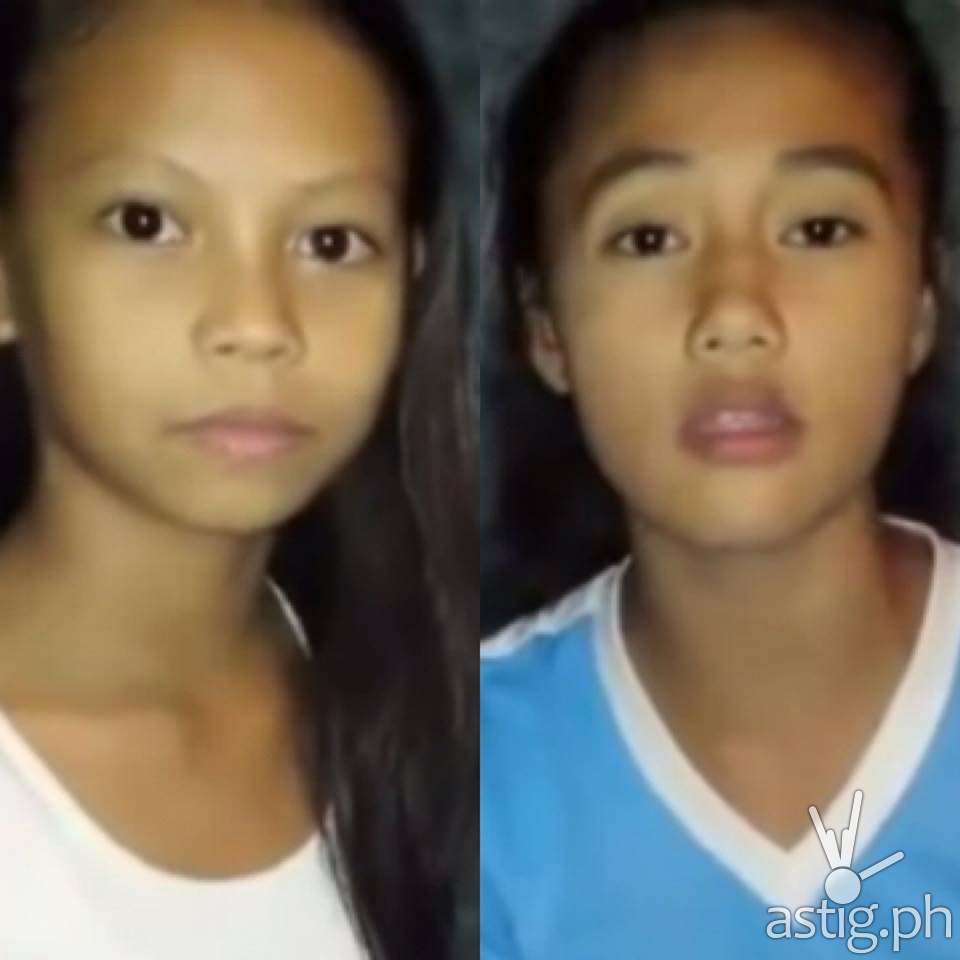 A video of two sassy teenagers has gone viral, turning Janet and Michelle, better known as the "Pabebe Girls," into stars.
The pair from Bulacan are "babaeng walang kilay" (girl with no eyebrows) or summa cum bebe and "babaeng utal," (stuttering girl) as they've named themselves on the first "pabebe video," posted on Facebook by user Senyora Santibañez. In the video, they told people to leave them alone for being "pabebe," or cute, saying "walang makakapigil sa amin." (No one can stop us).
The Pabebe Girls turned into an online hit, with a number of people – including local celebs – embracing their "pabebe" attitude. Actresses Alex Gonzaga, Kim Chiu, and Maja Salvador, for example, dubbed themselves "the new pabebe girls" on ABS-CBN's show, "ASAP 20." Vice Ganda invited the original Pabebe Girls and the Mamon Girl to be in his music video. He has also invited them to be on an episode of his show, Gandang Gabi Vice.
3. Rodrigo Duterte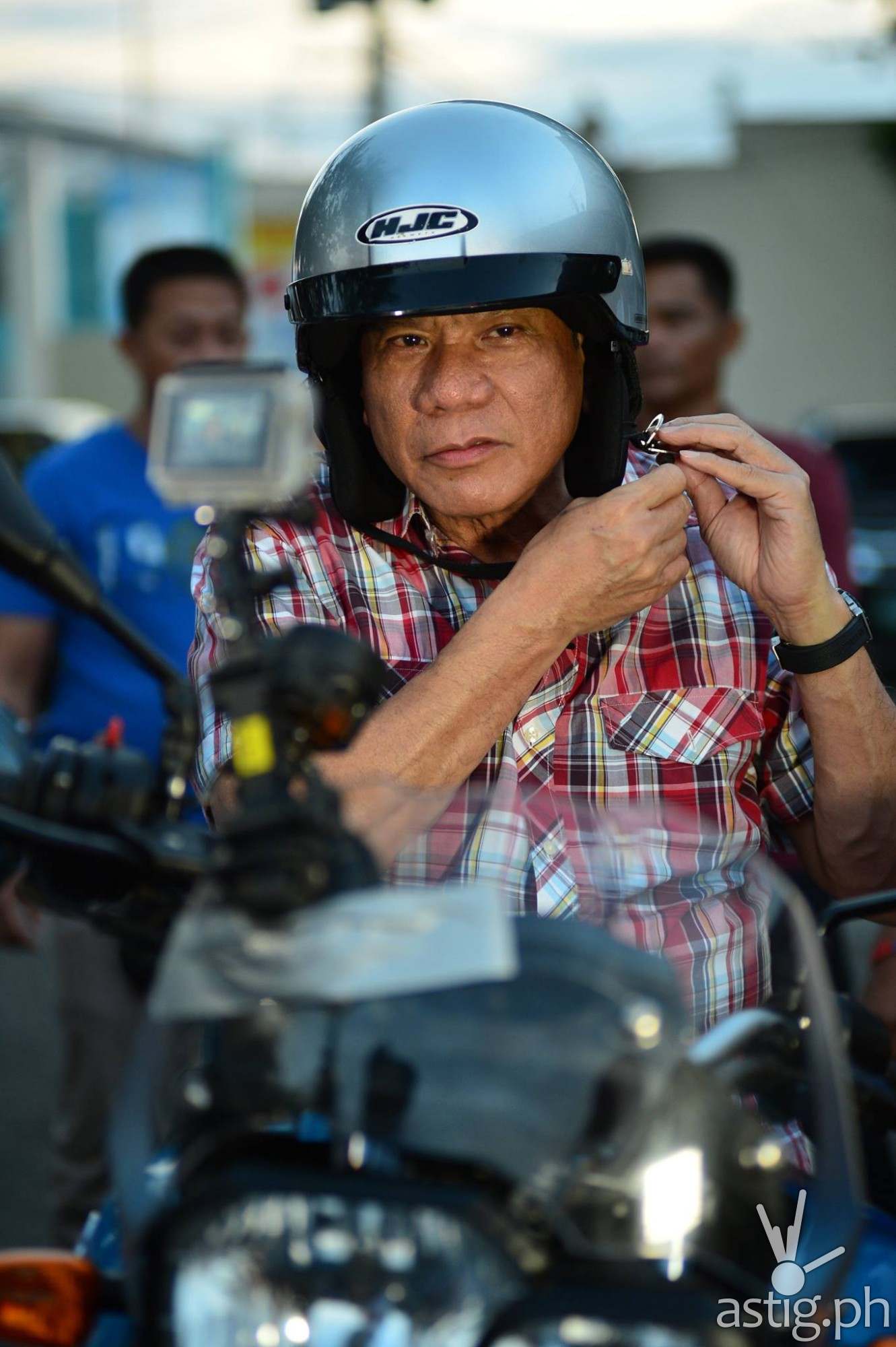 Ever since Davao Mayor Rodrigo Duterte filed his candidacy for President of the Philippines, people have been talking non-stop about his unorthodox style. #Duterteserye hashtag has been dominating the social media as many netizens were looking after on his next moves.
He has openly admitted to killing, womanizing, and even more recently – he even cursed at the Pope, drawing the ire of the Catholic leadership. Despite all of these, he is still the sought after in social media and he even topped the recent Pulse Asia Survey beating the early frontrunners Senator Grace Poe and Vice President Jejomar Binay.
2. Senyora Santibanez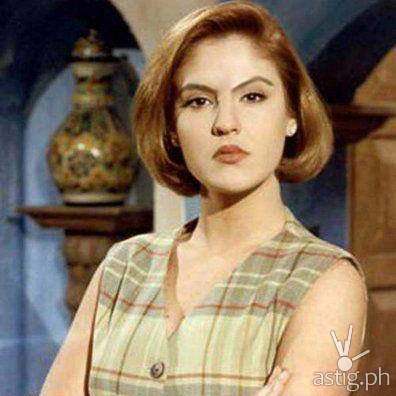 The villain of the 90's hit telenovela "Marimar", Senyora Santibanez is one of the most iconic fictional character in social media as she was the primary reason why Pabebe girls, Hasht5 among other personalities became popular and was able to be seen in mainstream television. The Senyora Santibanez page is handled by a Filipino admin and has estimated 1.5 million alipin (likers) in the Facebook page, Twitter and Instagram.
and our #1 is…
1. AlDub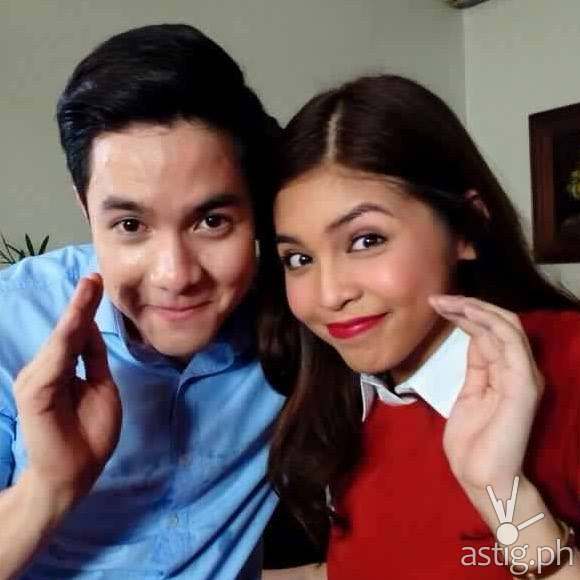 Yes! You read it right. The popular duo of Alden Richards and Maine Mendoza, AlDub is the #1 social media personality of 2015. There loveteam earned 41 million tweets, 55,000 live audience and historical commercial break-free episode in their Tamang Panahon episode.
Before being an AlDub, Alden was a seasonal actor and was paired to Louise Delos Reyes and other Kapuso actresses. He got a big break when he was paired to Primetime queen Marian Rivera. Meanwhile, Maine Mendoza was a social media darling who became famous dubsmashing Kris Aquino.
With all their achievements, to say that AlDub is phenomenal is an understatement.
Who is the #1 for you? Care to share?
Happy New Year!