As Christmas day approaches, the crime rate in the metro also increases.
According to press reports, police urged the public to be more vigilant against robbers and shoplifters as they go about with their shopping at the onset of the "ber" months — the months leading to the Christmas and New Year holidays.
"The public must be informed of the modus operandi of criminal groups like Salisi Gang, Laglag-barya Gang, Besfren Gang, Tutok-Kalawit Gang, Ipit/Ipit-Taxi Gang, Laslas Bag/Bulsa, Estribo Gang, Dura Boys, and Pitas Gang, among others," said the Philippine National Police (PNP).
National Capital Region Police Office head Chief Superintendent Joel Pagdilao already started deploying 70 percent of its 19,000-strong police force to the field to step up security operations.
Here's the 12 common crimes that you should be aware this christmas.
1. LAGLAG BARYA MODUS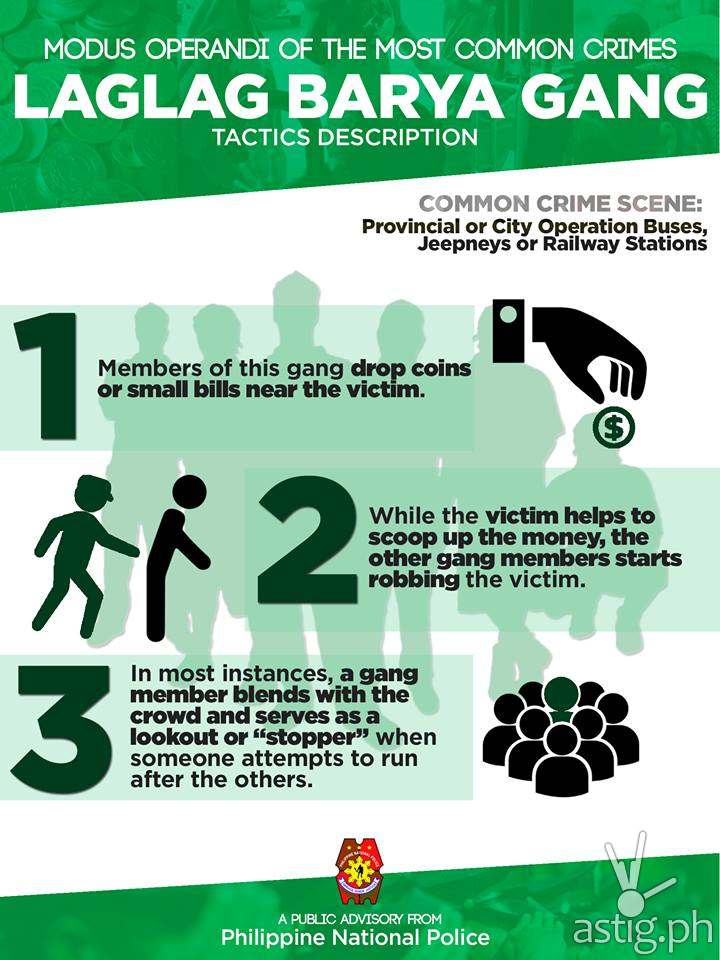 2. IPIT GANG MODUS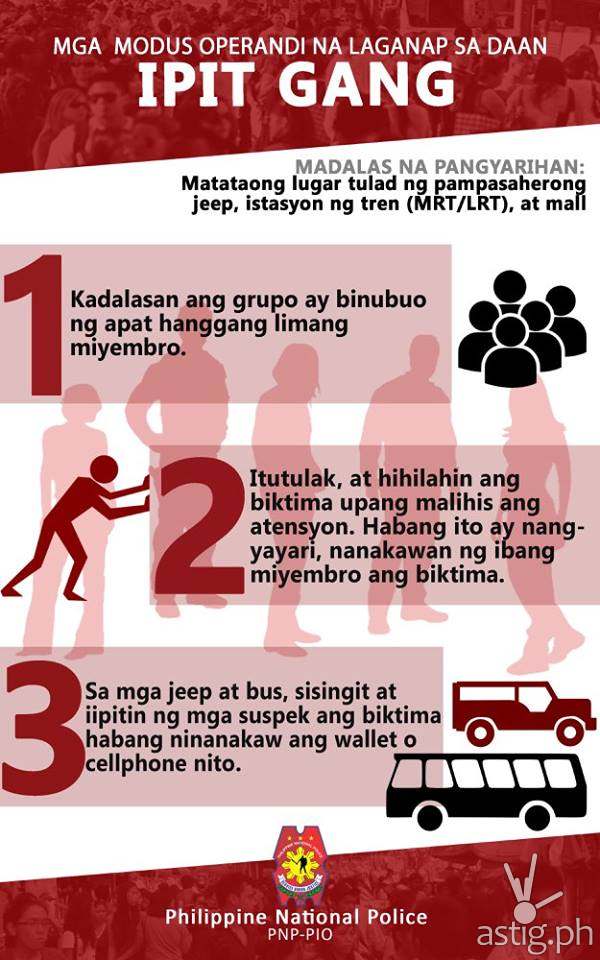 3. IPIT TAXI MODUS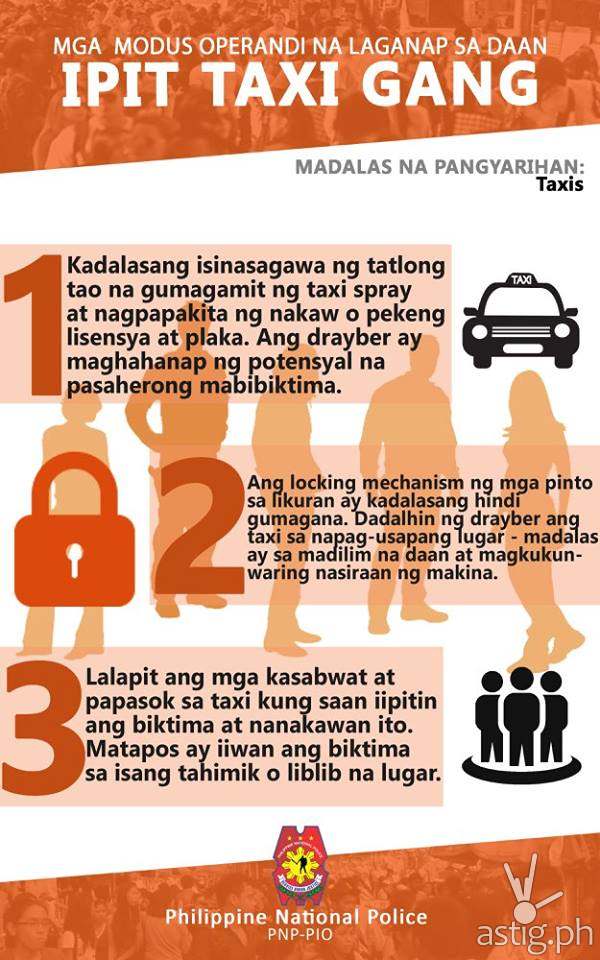 4. DURA BOYS GANG MODUS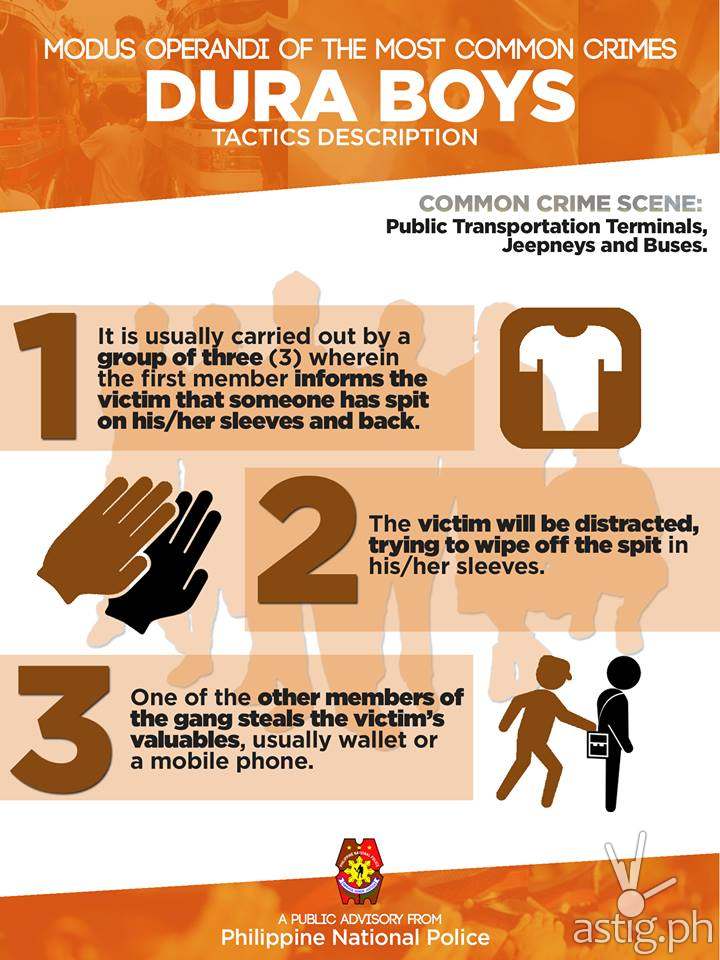 5. ZEST-O GANG MODUS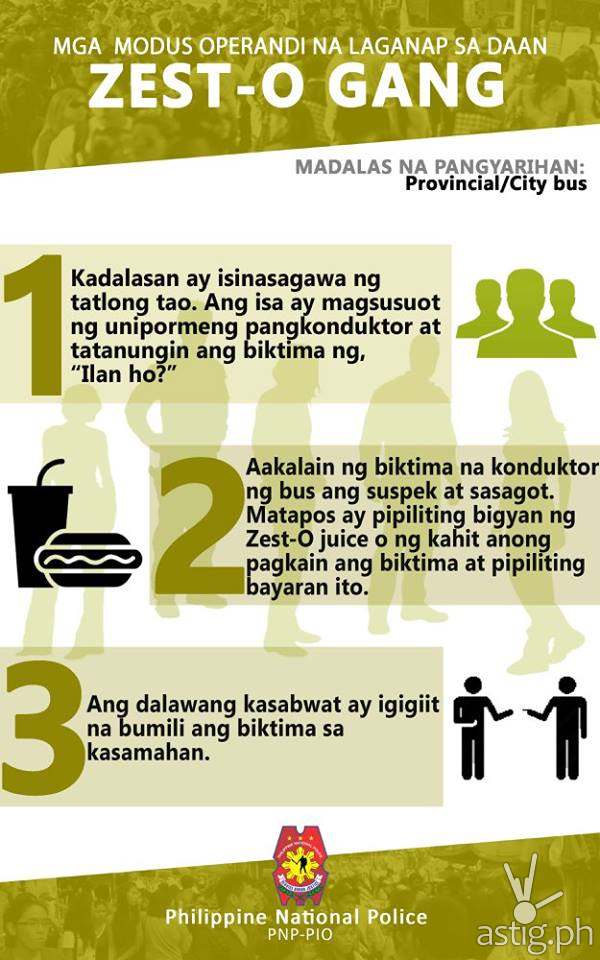 6. BARAHA GANG MODUS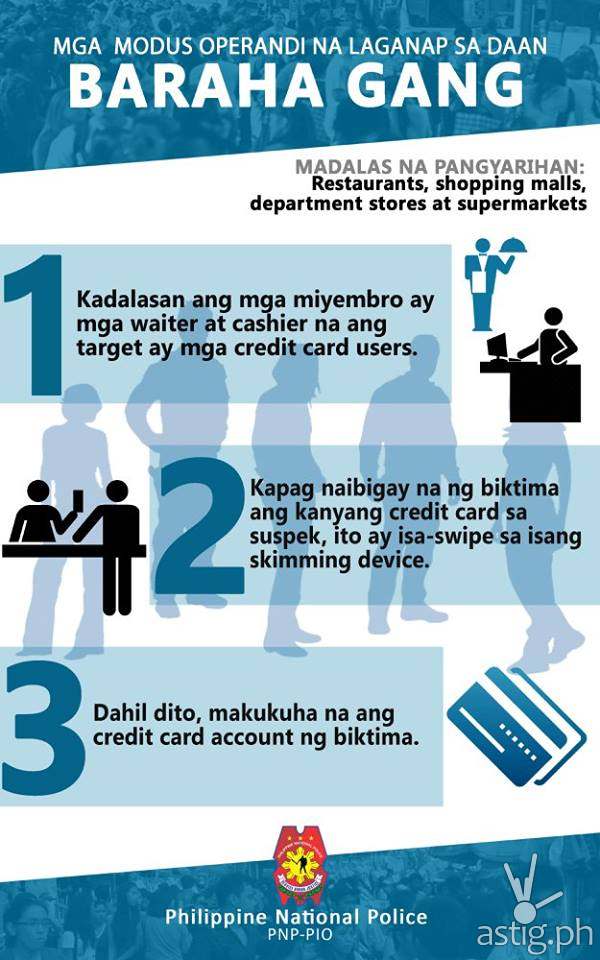 7. BESFREN GANG MODUS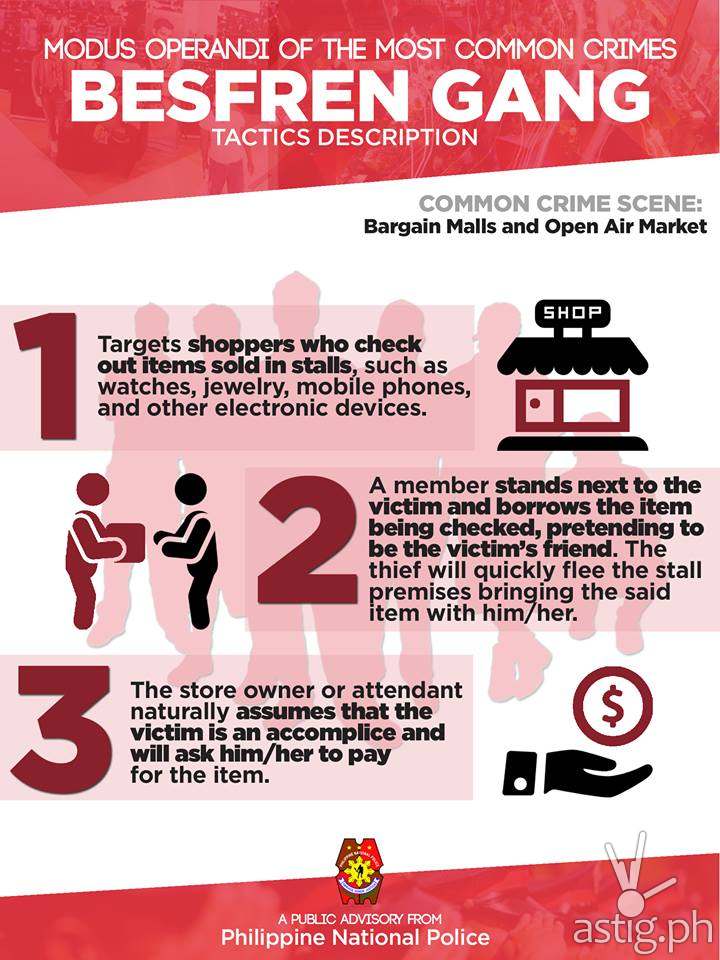 8. ESTRIBO GANG MODUS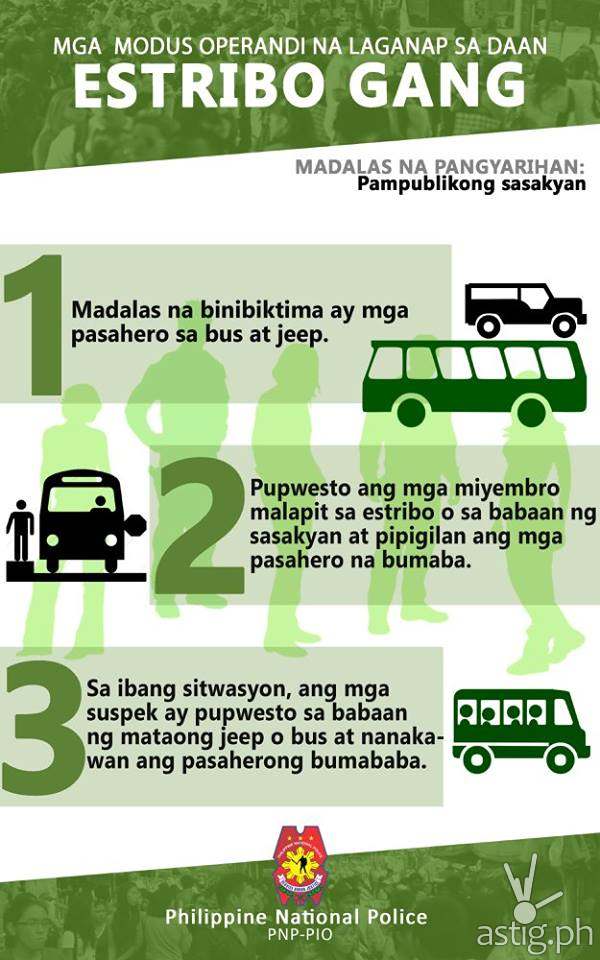 .
9. PITAS GANG MODUS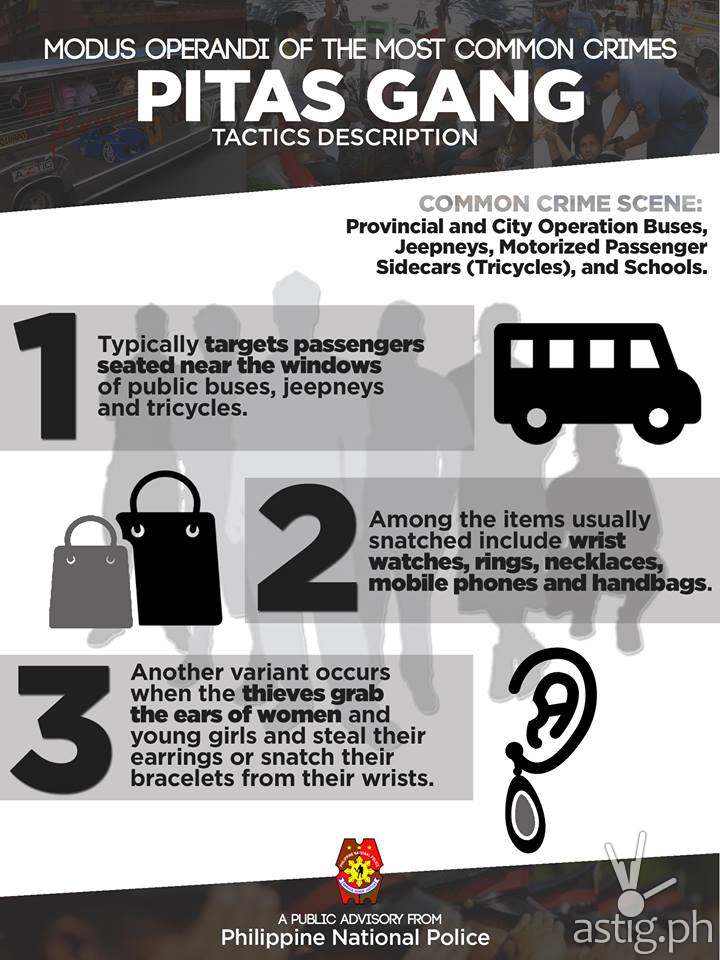 10. LASLAS BULSA/BAG MODUS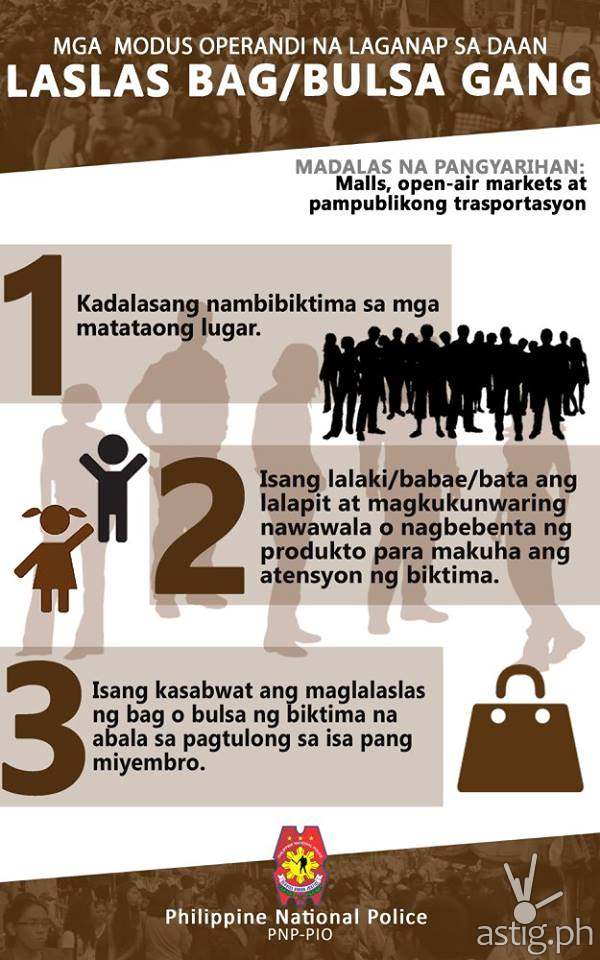 11. BUKAS-KOTSE MODUS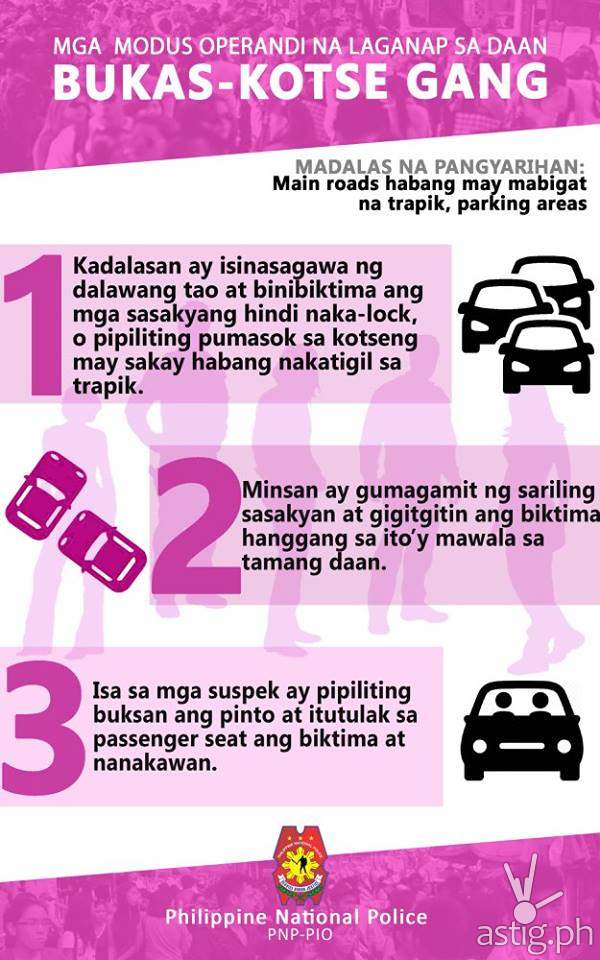 12. TUTOK-KALAWIT MODUS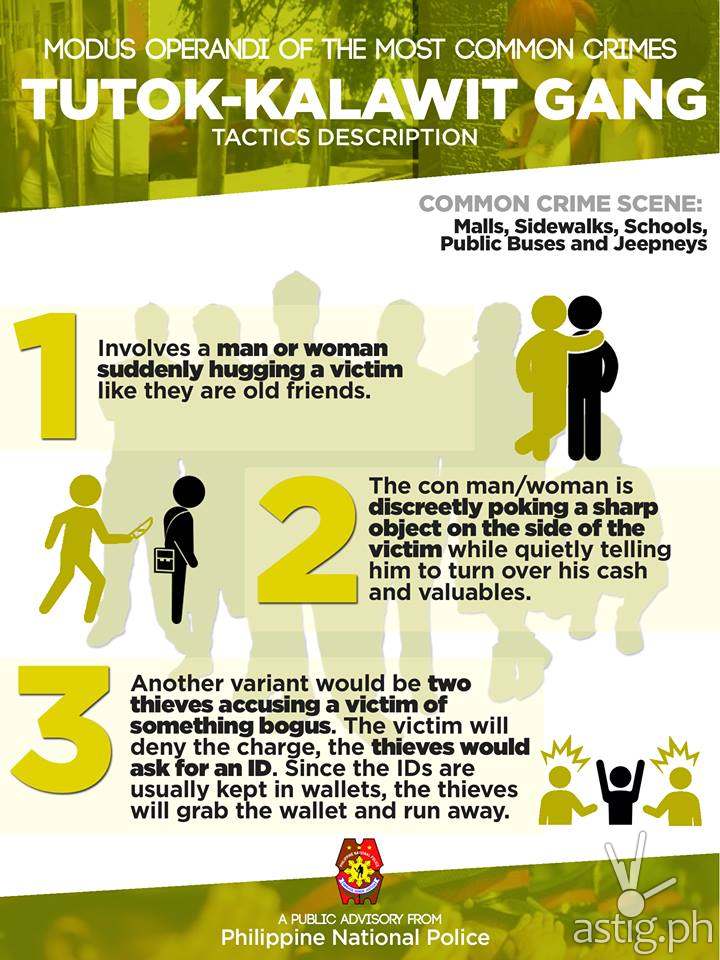 (Source: Philippine National Police Facebook fanpage)