In a recent turn of events, it seems like Manny Pacquiao has been a little bit vindicated after a full video of his interview with Bilang Pilipino, Tv5's election campaign was released in the internet.
In the full video, after he said that he considers same-sex marriage as 'worse than animals.', Pacquiao immediately defended his stand on same-sex marriage while expressing his support for same sex relationship.
"Hindi talaga pwedeng magpakasal ang lalaki. Pero I am not condemning them, 'yung marriage lang, yung committing sin against God," Pacquiao can be heard saying in the latter part of the video which was missing from the 28-seconder released by TV5.
"Pero kung mahal naman ng dalawa na parehong kasarian, walang problema dun, mahalaga mabuti kayong tao at simpleng pamumuhay lang, pero wag na lang magpakasal, ipakita na lang na mahal nila ang isa't isa, sapat na yun para magsama pero ang magpakasal pa ang parehong kasarian ay hindi na dapat dahil against law of God yan," he added.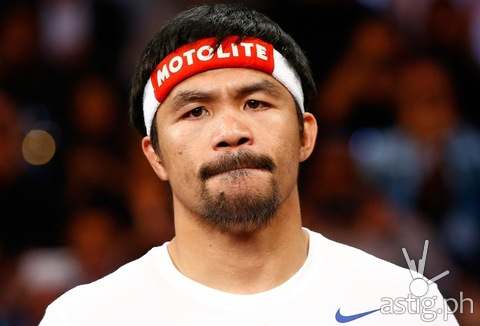 In a blog of
Arnold Gamboa
he expressed his disappointment to TV5.
This is the TV5 video that created havoc not just locally but internationally as well. Here, you'll hear Manny Pacquiao as if telling that gays and lesbians are worse than animals.
You saw how hell broke loose this week. People from local celebrities Boy Abunda, Aiza Seguerra and Vice Ganda to international personalities like Magic Johnson, brands like Nike, even from his team, his promoter Bob Arum — all condemn him in the lowest possible terms. (Never mind what he has done in the past, or what he actually said right after. He is simply a "bigot")
But then, there's another version of the video. The complete, longer one. Could this give us a context of what he was actually saying?
Here, the interviewer started with the question about "Same Sex Marriage". It's not about what he feels or thinks about the LGBT community, or to particular gays or lesbians. It was an issue of same sex marriage.
Then laid out where he is coming from, off the bat… "As a Christian…"
He then proceeded by comparing the decision making process for same sex marriage — again, in context, not about gays or lesbians — of humans as against animals. Its as if he was saying animals naturally know how to pair themselves with the opposite sex. So as human beings we should be able to decide better because, well, we're humans and we're higher than animals. Not the best comparison, I would say. I wouldn't use that myself. But I think this is where Manny failed and needs to improve as far as communication skills are concerned.
However, before he ended, he qualified what he was saying, "I'm not condemning them. It's just the same sex marriage and sin against God that I'm condemning".
Both the first part and the last part were taken out. How convenient, TV5. Congratulations, you just created havoc.
Meanwhile, in a report of
Spin.ph
, Mario Garcia, a professor who used to be the national president of the KBP, was clearly not happy with how the video of Pacquiao's interview was spliced and eventually 'taken out of context.'
"Naipaliwanag pala niya dun sa kabuuan ng statement (yung gusto niyang mensahe na sabihin). Palibahasa na-edit yung kanyang statement, nagkaruon ng masamang meaning, naka-explain pala dun eh, yung konteksto nung sinabi," said Garcia.
"Hindi tama yung mag-edit (out). Bawal sa code yun (ng KBP). Hindi pupuwedeng i-e-edit mo 'yung statement para 'yung statement will be taken out of context. The statement was taken out of context dahil inedit. Pinutol. Malisyoso yun," said Garcia.
"May intention to sensationalize (the interview), obviously. Kung mahaba yung statement tapos pinutol, e di sumama," he added.
Garcia also challenged TV5 and the producers of 'Bilang Pilipino' to release the full video and investigate who were behind the splicing of the now viral video.
"Dapat (magimbestiga sila) at (magpaliwanag sila) bakit na-cut at bakit inedit out of context," said Garcia, who is also a broadcast professor at Manila Times College.
In earlier reports, the issue was exploded like a bomb not only in the Philippines but also in the international community. After LGBT personalities like Vice Ganda and Boy Abunda slammed Pacquaio, Nike, an international sports brand, has terminated its endorsement to the boxer as a support to LGBT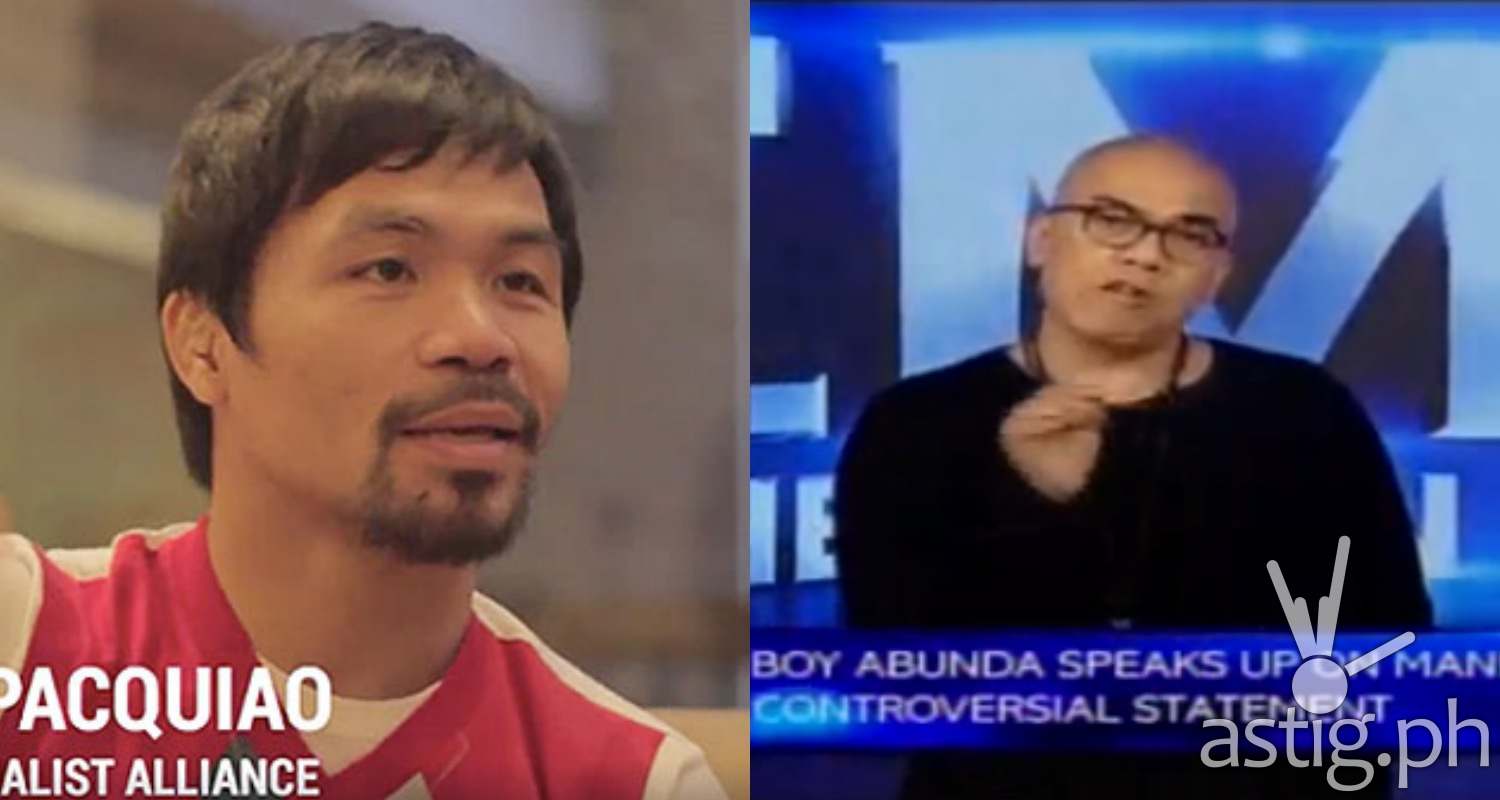 No official statement has so far been released by TV5 officials, nearly a day after the full text of Pacquiao's statement was reposted by angry netizens.