Do you have a passion for photography but lack the equipment to take your skills to the next level? Gather all your artsy friends and schedule a photo walk in the city or backyard photoshoot with the latest premium smartphone from vivo, the #TheAuraPortraitMaster vivo V27.
vivo v27e review: Is this the future of camera phones? [VIDEO]
With this phone, you'll have the power of a studio-quality camera for professionally looking photoshoots any time of the day plus all the benefits of an efficient and reliable digital and life tool.

Here are 9 reasons why the vivo v27 might be better than a DSLR camera:
1. Let the Aura Light Match Your Vibe
Pose as the model or be the creative director and let your imagination run wild as vivo takes the usual camera flash and turns it into the innovative ring light powered by the Aura Portrait Algorithm and the SONY IMX766V sensor. Now, every photograph taken during the day and at night will look like they have been done in a professional studio.
2. Turn Your Random Ideas into Cinematic or Meme-worthy Content Pieces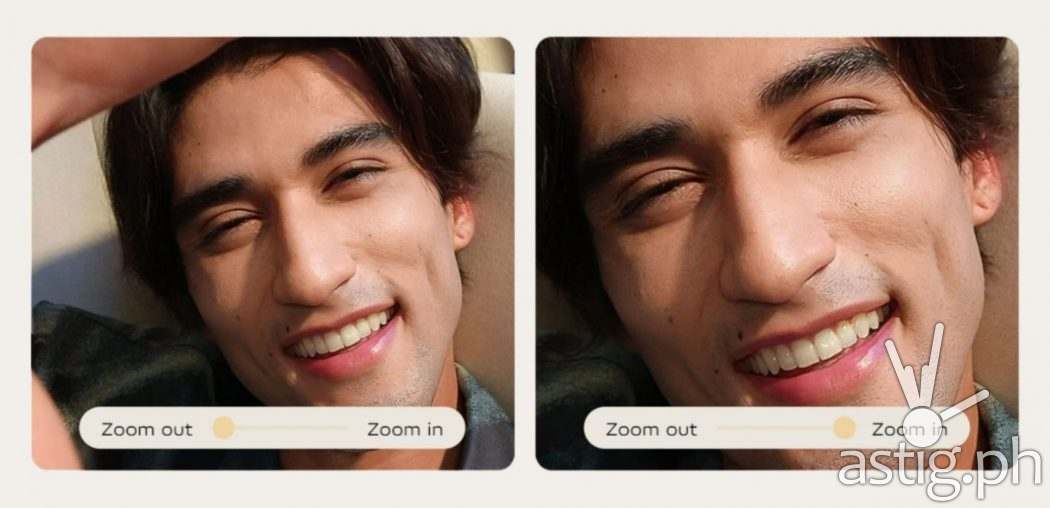 With the vivo V27's 50MP Eye Auto Focus (AF) vlogging camera, you can turn your random ideas into cinematic or meme-worthy content pieces. Casually zoom in and out for a dramatic effect, and worry not about pixelated footage. Just let your imagination and this phone's wide range of enhancement tools guide you.
3. Witness the Color-Changing Magic with Photochromic Technology

Your eyes are not fooling you, the vivo V27 is actually changing its colors when placed under the sun. Seamlessly witness as your light green phone turns into the precious emerald green color powered by another vivo-exclusive, the Photochromic technology.
4. Personal Entertainment System – However YOU Like It
Yes, your vivo V27 is also a personal entertainment system. It's a cinema, gaming and music streaming tool wrapped in one stylish build. At 120Hz refresh rate, watching films becomes an event on its own instead of a background activity as you eat your lunch or dinner.
With its Game Boost Mode, who can't say you're not running away from the fire with battle-wretched soldiers or fighting brain-hungry zombies? Powered by Extended RAM 3.0, you get up to 12GB RAM with 8GB Extended RAM and 256GB ROM for a continuous session with no lags to interrupt your immersive experience.
5. Power Through Long Hours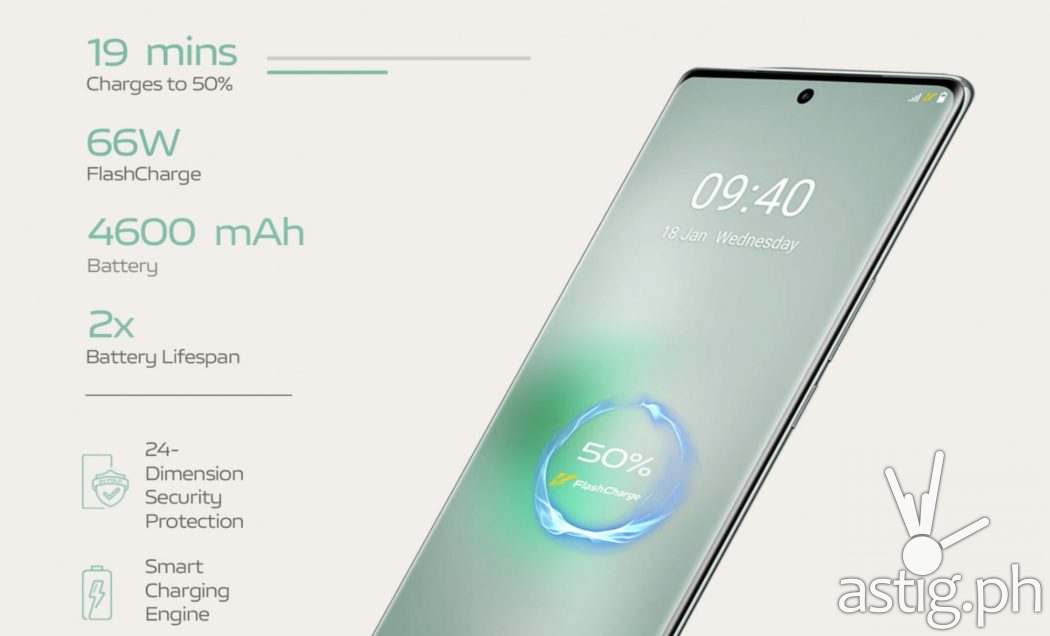 Power through long hours of intensive game or movie marathon and trust that the vivo V27 can keep up! Equipped with 66W FastCharge technology with doubled battery lifespan of 4600mAh, you can go from 1 to 50 percent of power in just 19 minutes, so you can continue your movie or games session with ease.
Don't let a low battery ruin your day! Whether you're out and about in the city or camping in the great outdoors, the vivo V27's long-lasting battery life will keep you connected all day long. Plus, with the phone's sleek and stylish design, you'll look great doing it!
6. Capture Every Moment with Studio-Quality Photos
Looking for a smartphone that can keep up with your creative spirit? Look no further than the vivo V27! With its Aura Portrait Algorithm and SONY IMX766V sensor, this phone captures every moment in stunning detail. And with EIS+OIS Dual Stabilization, you can be sure that even the most impromptu photo shoot will look amazing.
Whether you're a professional photographer or just someone who loves taking pictures, the vivo V27 is the perfect choice for capturing all of life's special moments. So gather your friends, schedule a photo walk, and let your creativity run wild with the vivo V27!
7. Get the Best of Both Worlds with the vivo V27
With its sleek and reliable design, the vivo V27 is the perfect digital tool and accessory for anyone who wants to stay connected and look great doing it. And with its powerful performance, stunning camera, and entertainment features, you can have the best of both worlds.
So why wait? Order your vivo V27 today and experience the power of this incredible smartphone for yourself! Whether you're a professional photographer, a casual gamer, or just someone who loves staying connected, the vivo V27 has everything you need to live your best life.