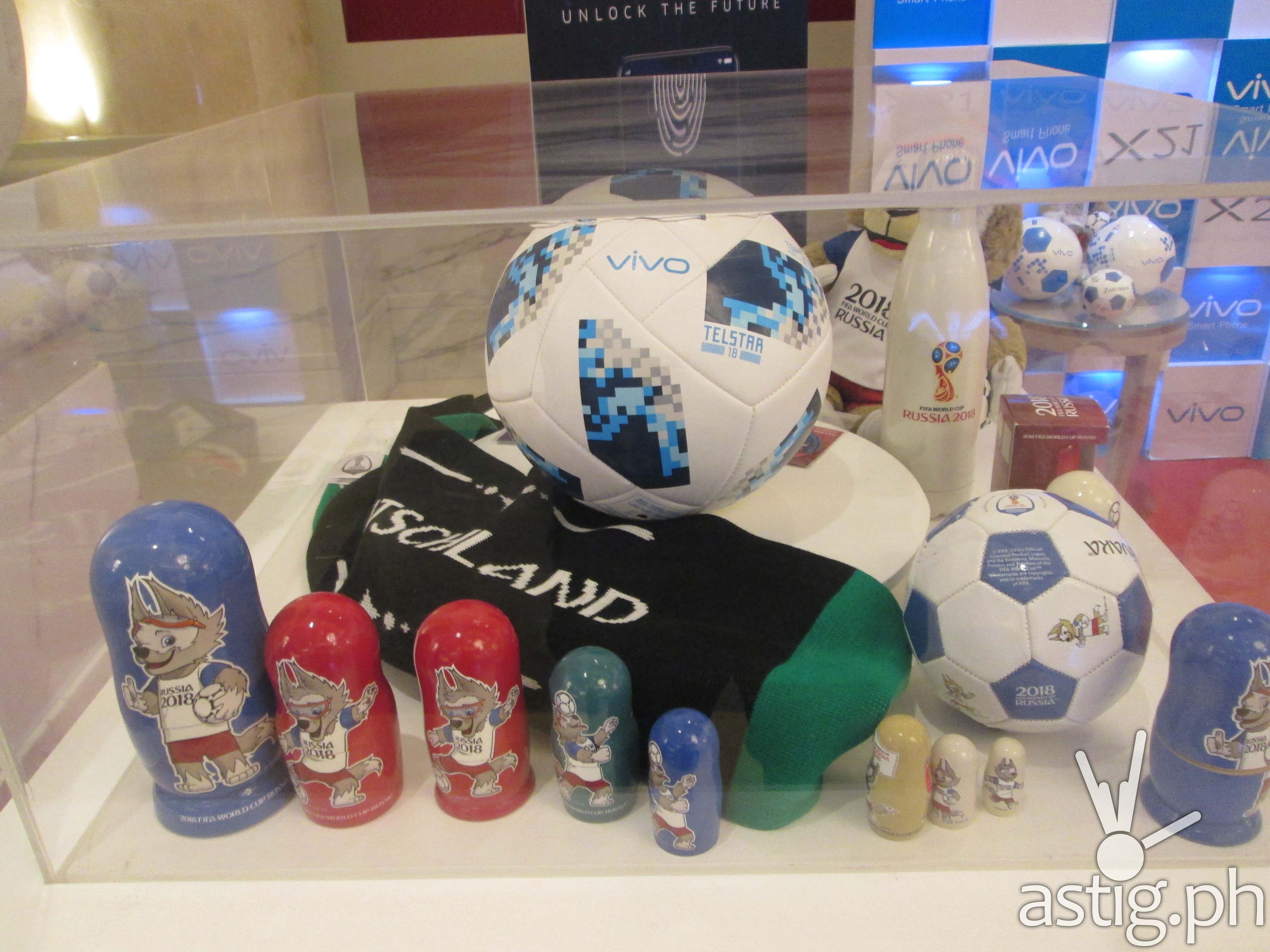 I can still feel the Astig live loud chant Ole Ola Ciao Lalala vida loca of the current and previous Fifa World Cup. What else can I say to Vivo cool brand. As they are also the official smartphone partner of this glorious event. Aside from being the brand preference of the best basketball player in the Planet GSW30 Stephen Curry as of today.
Last June 21, 2018 Vivo released the X21 flagship smartphone at Okada – Manila Philippines. Given the chance to feel this phone on my fingertips. I was amazed with the switching of screen saver interaction from Car to Coffee when I touched this world champion inspired creation.
X21 brings the futuristic unlocking experience to its users with its ultra fingerprint scanning technology. See our blogger in chief cool in sensor fingerprint video demostration here. Combined with fullview display, upgraded face recognition, AI photography as the ideal partner to its tech savvy consumers.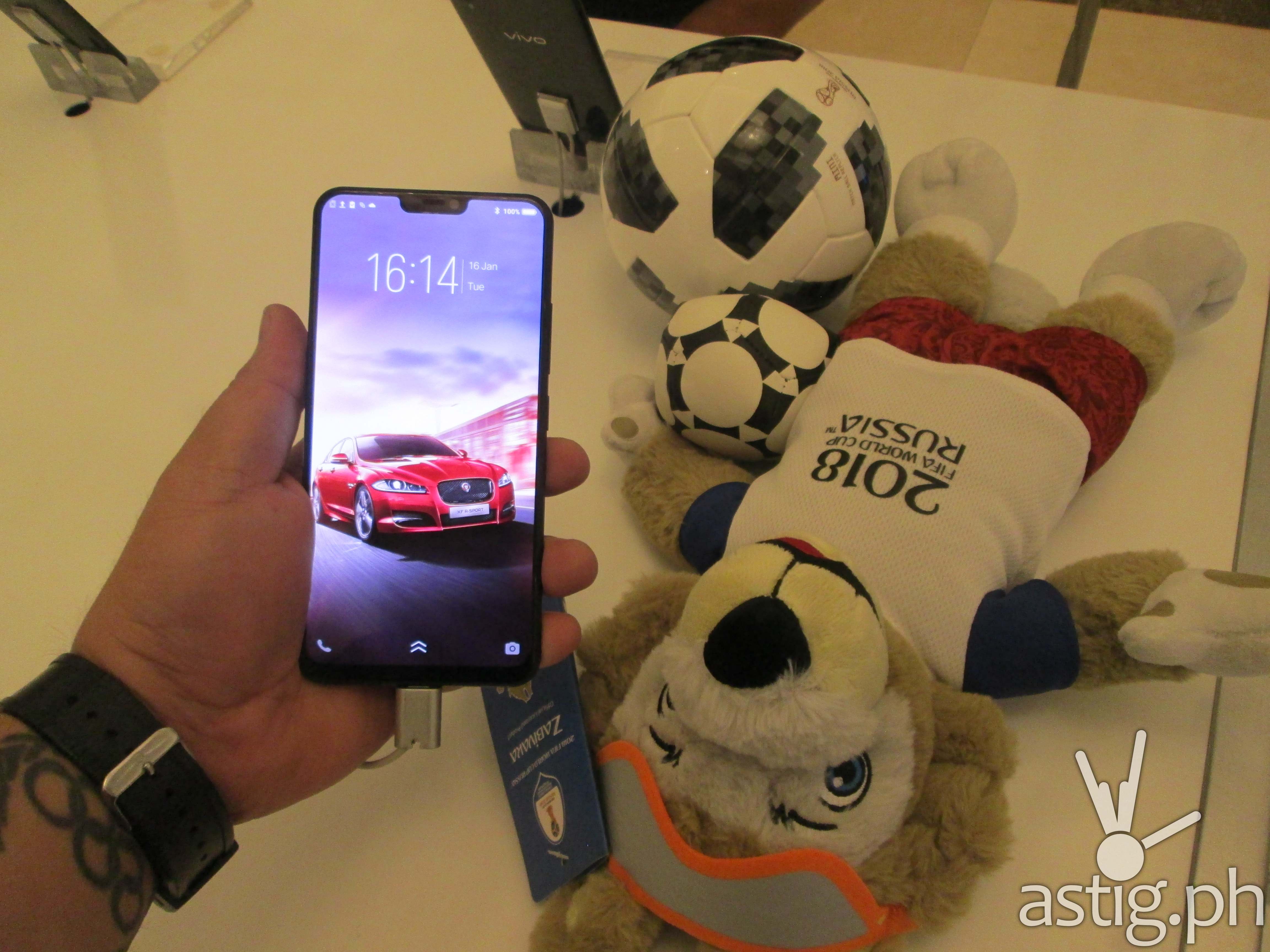 Through its continuous research and innovation, Vivo continue to solve its consumer ideal needs. As they invested in a long term research and development to overcome the previous challenge imposed to the fingerprint technology mass production. And finally brought its secure intuitive fingerprint unlocking solution to the public consumer.
Its fullview display with AI photo features unlocks to bring double convenience. While the rear finger print sensor would make you feel you in Avengers touch ironman explosion. That would penetrate your artifical geek tech blood nerves effect. Other than that X21, also upgraded its facial recognition to allow users face access for enhaced security. Ang tindi may face and finger security na!
The 6.28" 19.9fhd+ fullview display with super slim with 1.66mm side slim notch achieves 90.33% screen to body ratio. With software support and developed a notification bar that maintain immersive experience. To maximize the beauty of colors and supports P3 wide color gamut to ensure natural, saturate and accurate colors.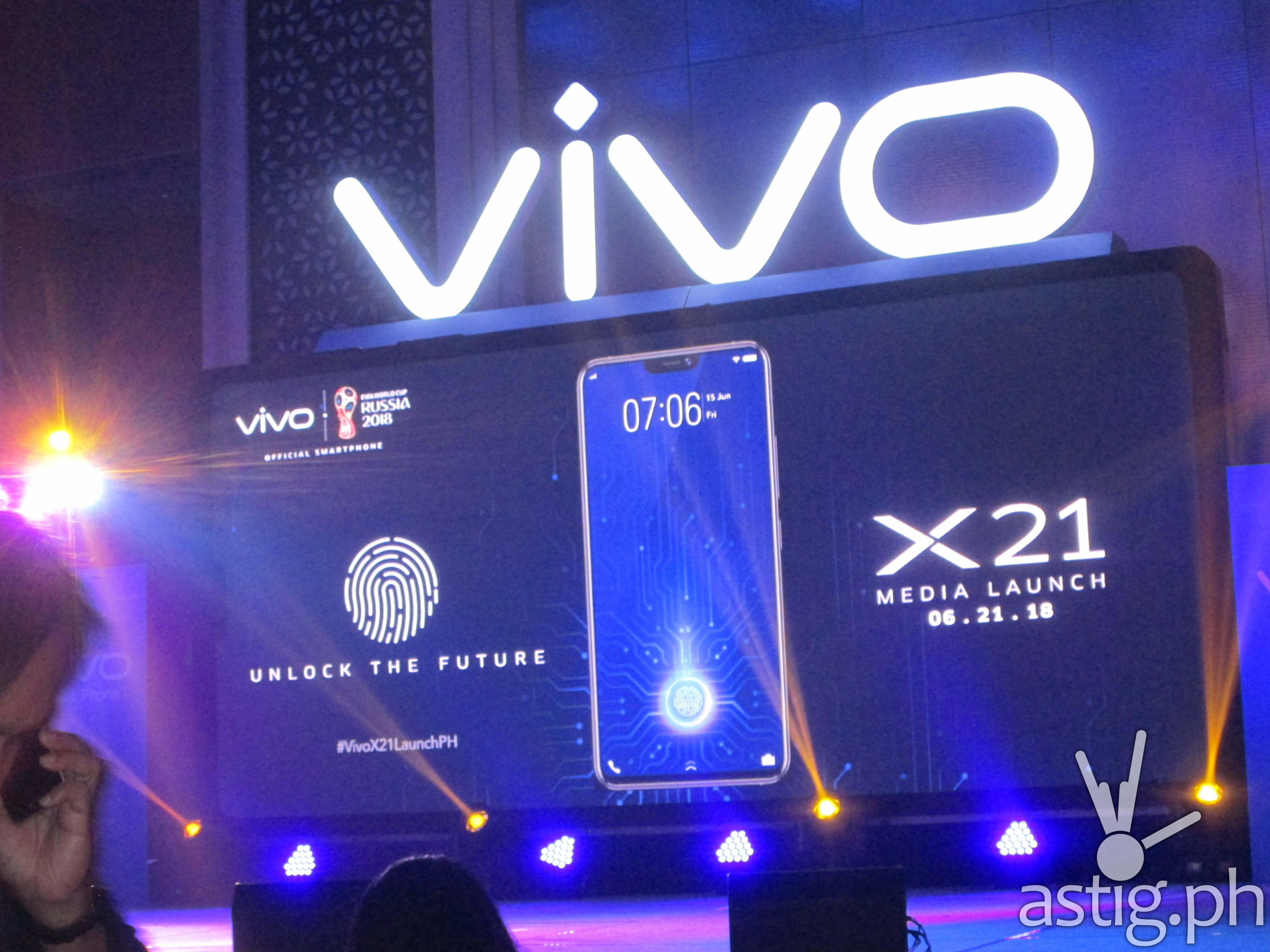 Speaking of sleek design, X21 ditched the metal body with a new 3d glass back cover. So every arc on the back cover were ergonomically optimized. To ensure hand comfort with only 3.1mm thick in the middle. For smooth touch, also uses new color blending technique that creates unique luster that produces elegant looks.
AI photograpy brings superior user experience, as Vivo photography leadership features 24 million photographic units. X21 camera boost its picture clarity focusing technology that rivals DLSR which enables it to focus fast and capture in depth pixel. Handy device for ideal for content and image creator so you can release it to social media world right away.
The AI scene recognition identifies night, vibration, sport or back light scenarios and detect 18 tags and 140 scenarios such as portraits, plants and food as you tap click shoot. Then effectively adjusts its settings to make user capture great photo easily. AI face beauty features identify subjects skin tone and sorrounding ligthing invironment.
To create ideal facial enhancement settings tailored to unique users preference. Think of X21 beauty enhancement beauty team to tailored your personal makeover into 1 smart device. X21 is powered by qualcomm snapdragon 660aie chip that can effectively utilize complex AI computing.
Its 6gb RAM + 128gb ROM increases the speed of loading and switching of large complex mobile games. Large storage mean more apps, photos and videos without the hassle of clearing space. Its gaming system auto adjust CPU to optimize performance fpr sooth gaming experience.
Even prevents accidental touch operations to ensure gamers only make the move they entent to do so. X21's hifi legacy houses ak4376a audio chipset equipped with deep field technology. And developed panoramic sound, mega bass, panoramic surround clear voice effects. For various environmental audio effects so you can customize your audio experience.
To increase the smartphone hi tech hype, grab your vivo x21 now at 29, 999 pesos SRP. To feel the great visual and cool sound, I like mini dance concert performance of Darren Espanto performance if you want it. Looks like an international pop superstar performed by the local Pinoy artist the 4 Minutes – Madonna Feat Justin Timberlake Timbaland Tick tock tick tock tick tock.
Vivo now have 200m users and the official sponsor of the 2018 Russian Fifa World Cup. As it believes the importance of encouraging young people to embrace energetic lifestyle. In Philippines, Vivo is the top3 when it comes to market shared to more that 1.5 million users nationwide. Visit vivoglobal.ph and facebook.com/vivophil for more info.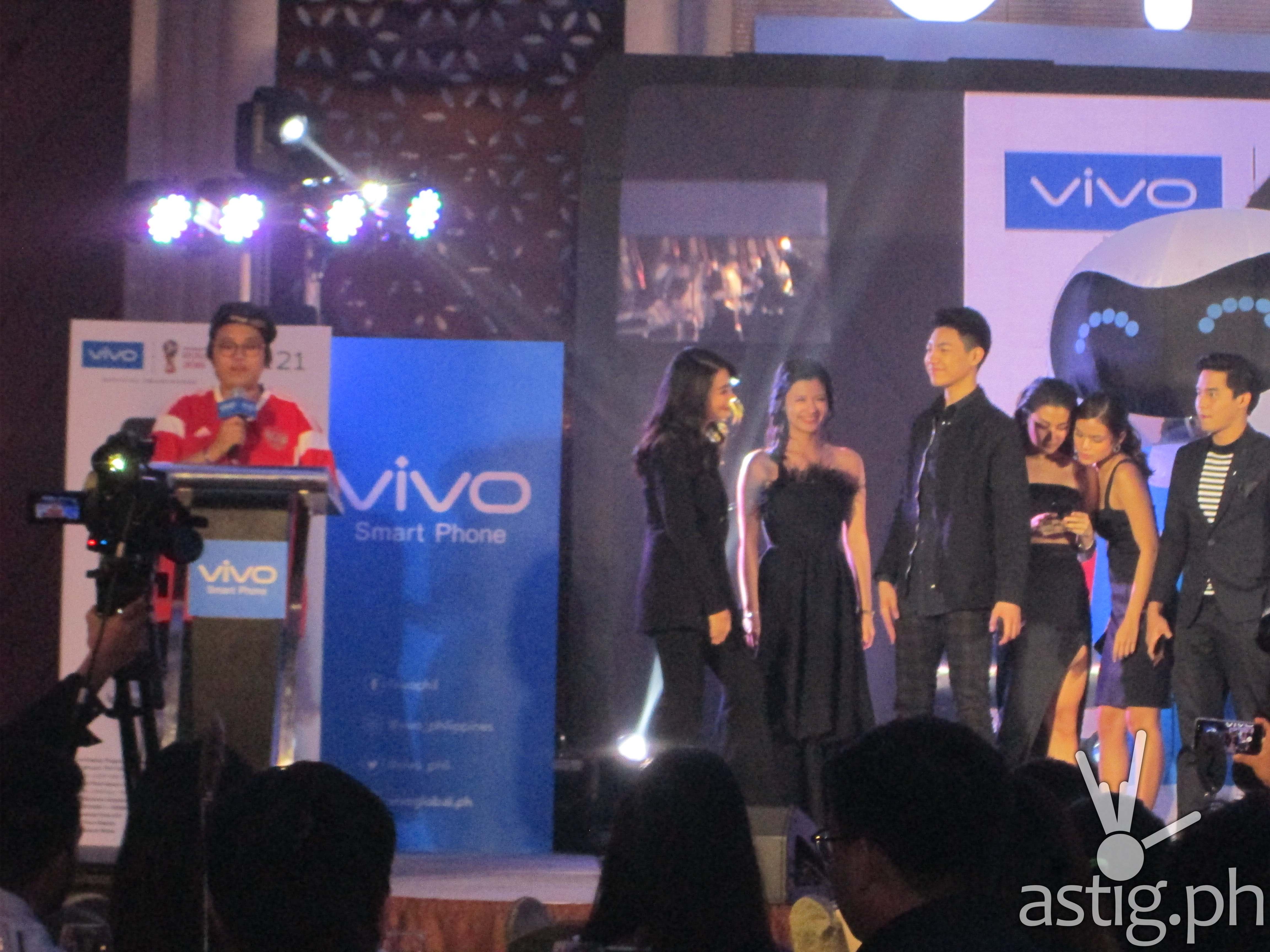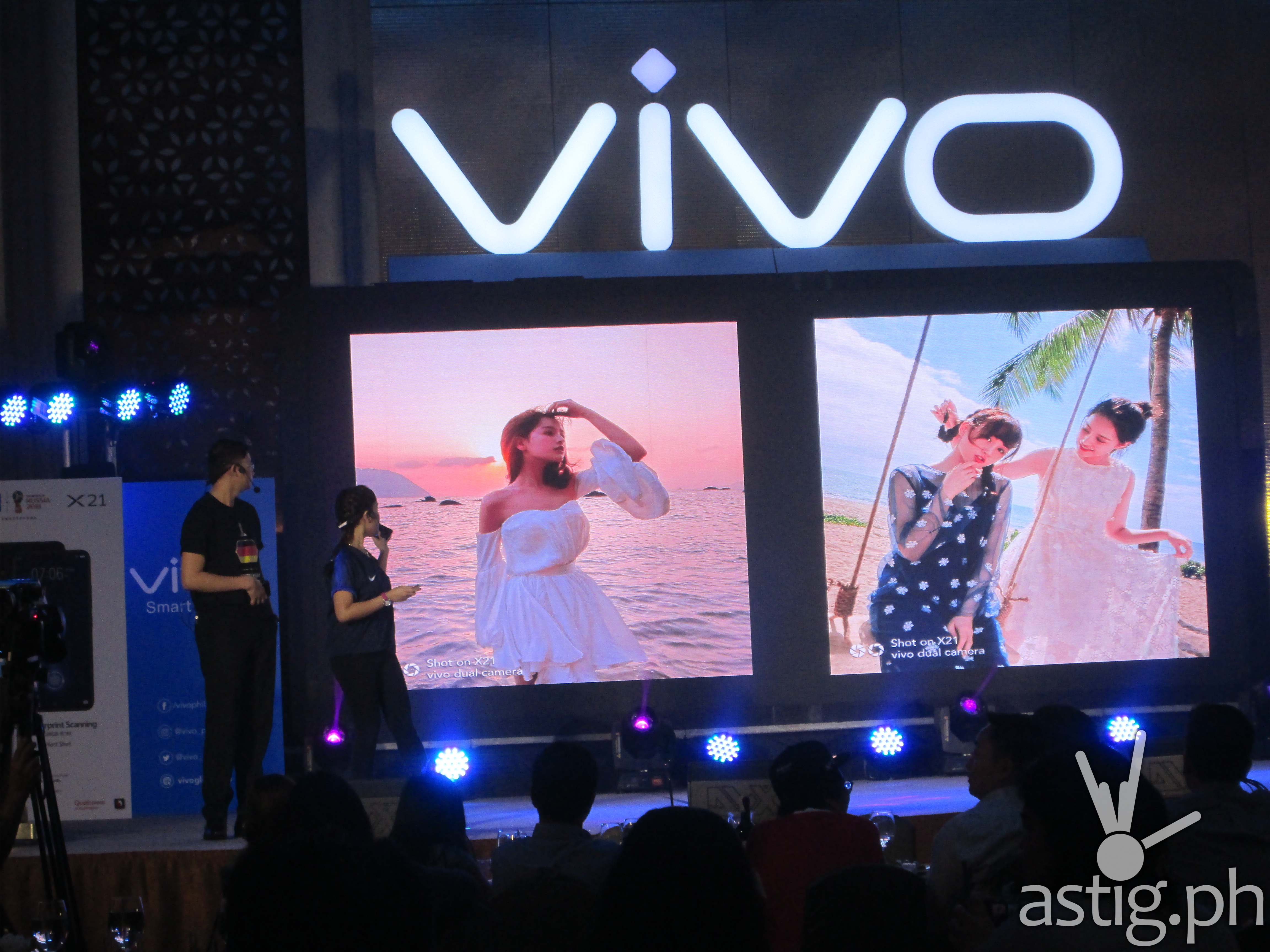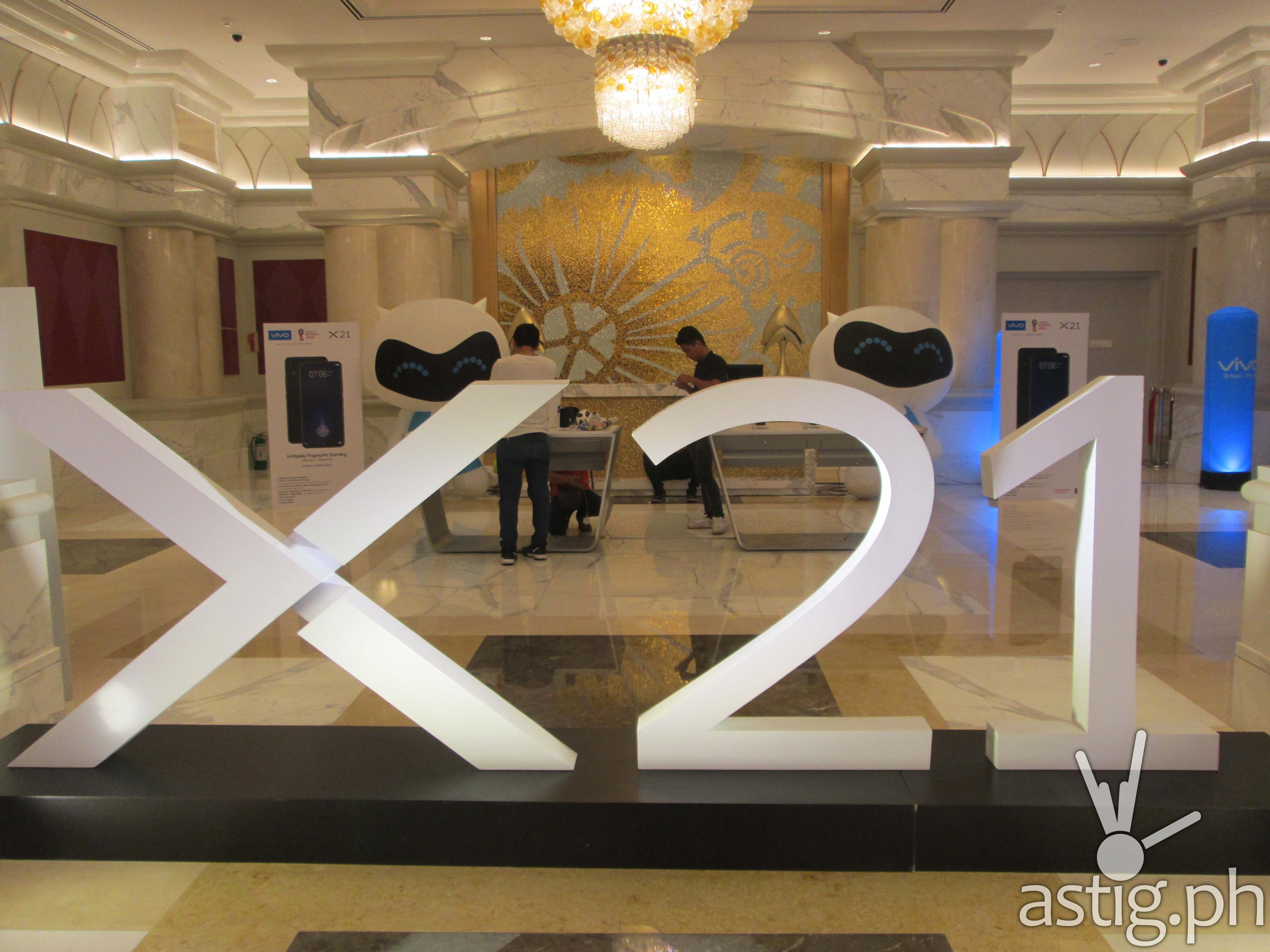 [zombify_post]