PHILIPPINES – ASUS Philippines launched the new VivoBook S14 (S433) and S15 (S533) on Friday via livestream on its Facebook page. Entitled #WowTheWorld, the campaign features the new in Intel-powered laptops, which features a youthful design tailored for the Gen Z.
The new VivoBooks bring portability to the forefront through its lightweight construction while offering improved performance and display. Asus VivoBook S14 (S433) and S15 (S533) also feature a full-sized, backlit keyboard that features a yellow color-blocking Enter Key, dubbed "Gen Z Key."
Each ASUS VivoBook S laptop comes with a set of stickers that allows you to showcase the owner's unique personality.
The online launch featured Gen Z personalities with matching VivoBook colors: Benedict Cua (Gaia Green), Shaira Luna (Dreamy White), Gabbi Garcia (Resolute Red), and Khalil Ramos (Indie Black).
In the Philippines, the ASUS VivoBook S14 and S15 are priced at Php 49,995 for the i5 variant, and Php 59,995 for the i7 variant.
Both laptops are now available ASUS Concept Stores nationwide as well as official online stores Lazada, Shopee, and the ASUS E-store.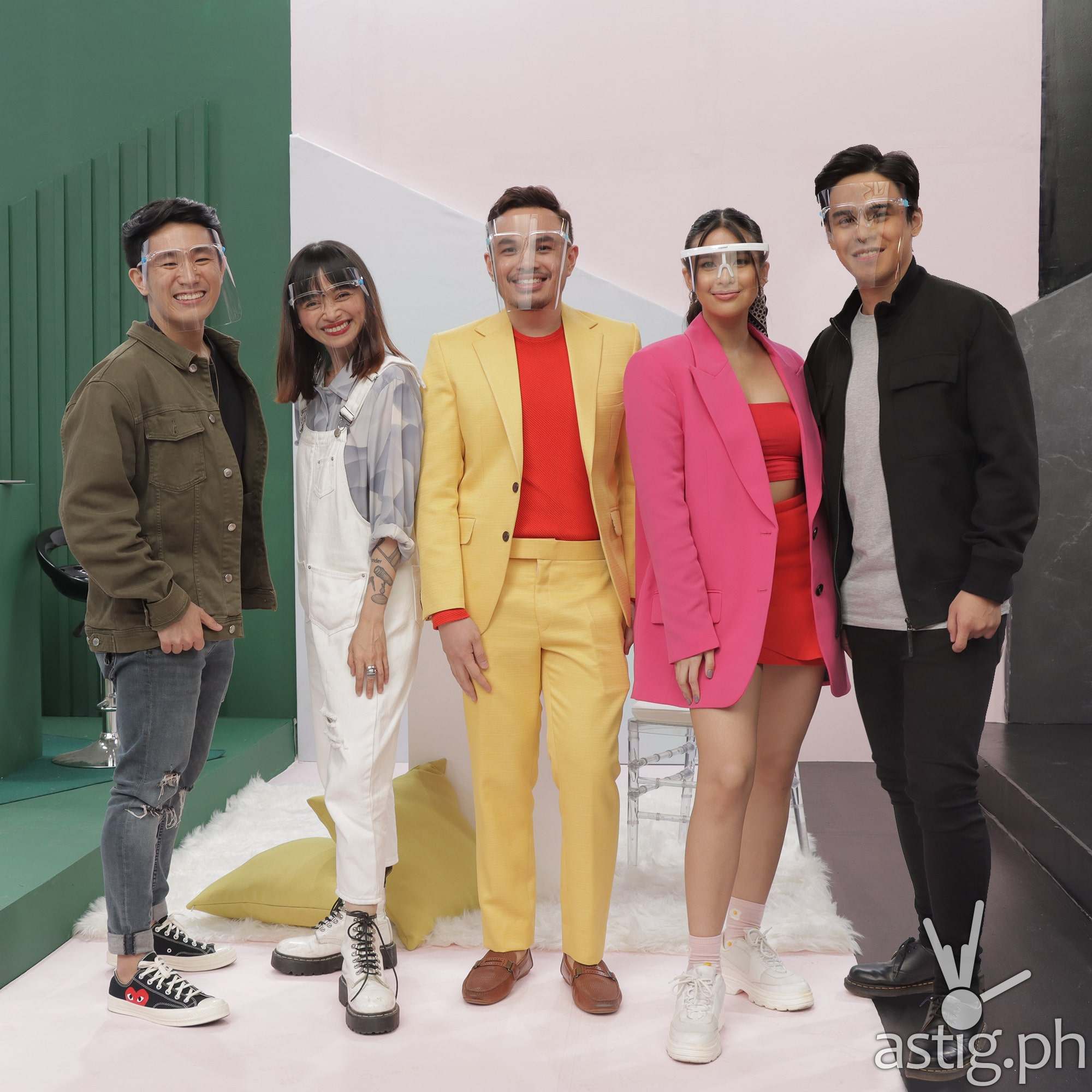 ASUS VivoBook S14 (S433) specs
Dimensions: 1.59 cm (0.62") x 32.49 cm (12.79") x 21.35 cm (8.40")
Weight: 1.4 kg (3.08 lb)
CPU: Intel® Core™ i7-1065G7 / Intel® Core™ i5-1035G1
Display: 14" LED-backlit Full HD (1920 x 1080) 16:9; frameless four-sided NanoEdge display with 85% screen-to-body ratio; 178° wide-view technology
Operating system: Windows 10 Home
Graphics (GPU): Intel Iris Plus/UHD Graphics; NVIDIA® GeForce® MX350
Memory (RAM): 8GB 3200MHz DDR4
Storage: 512 GB SSD
Connectivity: Intel® WiFi 6 GIG+ (802.11ax); Bluetooth® 5.0
Camera: HD camera
I/O ports: 1 x USB 3.1 Gen1 Type A; 1 x USB 3.1 Gen1 Type-C™; 2 x USB 2.0; 1 x HDMI; 1 x audio jack combo; 1 x SD card reader
Audio: Array microphone with Cortana voice-recognition support; 3.5 mm headphone jack; certified by Harman Kardon
Battery: 50 Wh 3-cell lithium-polymer battery; fast charging: 60% in 49 minutes; 65 W power adapter
Colors: Dreamy White / Indie Black / Gaia Green / Resolute Red
Price (Philippines): 49,995 PHP (i5); 59,995 PHP (i7)
ASUS VivoBook S15 (S533) specs
Dimensions: 1.61 cm (0.63") x 35.98 cm (14.17") x 23.38 cm (9.2")
Weight: 1.8 kg (3.97 lb)
CPU: Intel® Core™ i7-1065G7 / Intel® Core™ i5-1035G1
Display: 15.6" LED-backlit Full HD (1920 x 1080) 16:9; frameless four-sided NanoEdge display with 86% screen-to-body ratio; 178° wide-view technology (optional)
Operating system: Windows 10 Home
Graphics (GPU): Intel Iris Plus/UHD Graphics; NVIDIA® GeForce® MX350
Memory (RAM): 8GB 3200MHz DDR4
Storage: 512 GB SSD
Connectivity: Intel® WiFi 6 GIG+ (802.11ax); Bluetooth® 5.0
Camera: HD camera
I/O ports: 1 x USB 3.1 Gen1 Type A; 1 x USB 3.1 Gen1 Type-C™; 2 x USB 2.0; 1 x HDMI; 1 x audio jack combo; 1 x SD card reader
Audio: Array microphone with Cortana voice-recognition support; 3.5 mm headphone jack; certified by Harman Kardon
Battery: 50 Wh 3-cell lithium-polymer battery; fast charging: 60% in 49 minutes; 65 W power adapter
Colors: Indie Black
Price (Philippines): 49,995 PHP (i5); 59,995 PHP (i7)