It is MMFF (Metro Manila Film Festival) season once again and this year we have a great selection of finalists for the New Wave Category, which includes live-action and animated short films.
Thanks to video-on-demand service HOOQ from Globe Telecom, you can watch these entries starting December 18 along with past MMFF finalists and winners for only 149 pesos.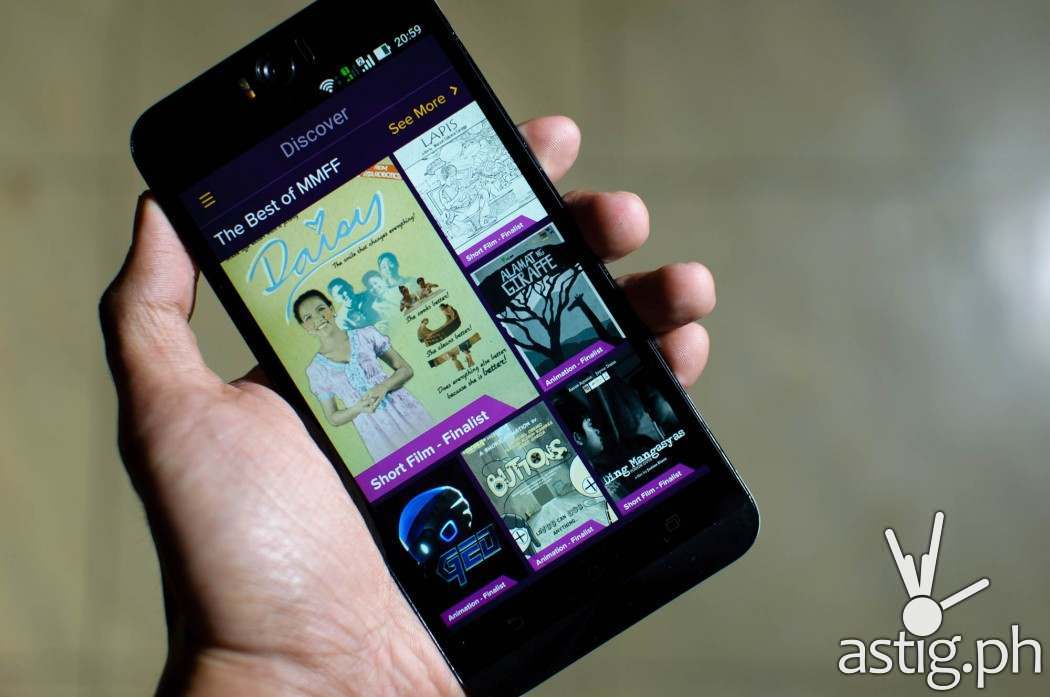 HOOQ lets you watch movies  movies and television series online from the comfort of your home using a smartphone or a desktop computer. it is also way cheaper than going to the cinema, especially if you factor in the cost of food and transportation plus the hassle of weaving through Metro Manila traffic.
Each short film lasts less than 10 minutes. There are five entries for each category, trimmed down from hundreds submissions from all over Metro Manila.
We previewed all 10 New Wave entries in the 41st Metro Manila Film Festival. Here's a quick summary of each, plus our own verdict.
Short Films (41st MMFF – New Wave category)
WINNER: Mumu by Cheryl Tagyamon (UP Film Institute)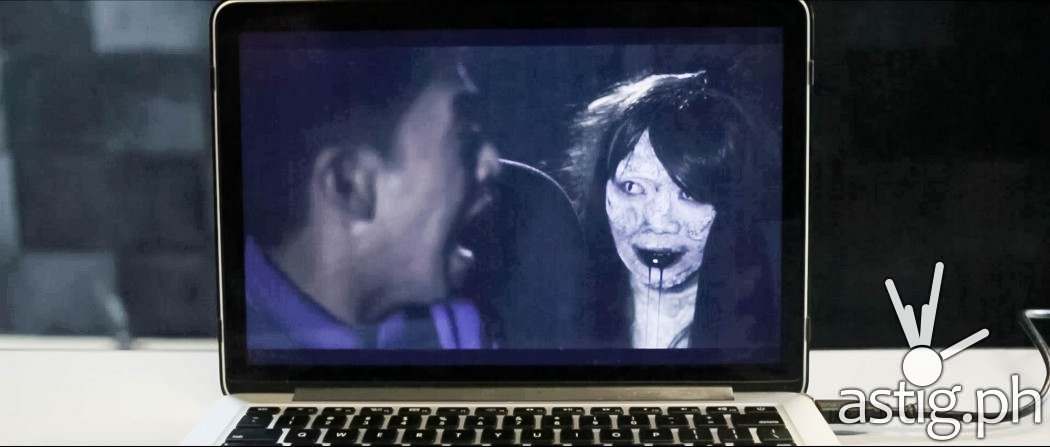 Summary: Mumu is about a fresh grad named Kara who resists pursuing a nursing career despite her nagging mother and pressure from witnessing the success of her friends.  She also finds herself being haunted by a ghost – a character she had played in a blockbuster horror film.
Verdict: For us, this is the strongest entry in the Short Film category. Commendable acting, impressive screenplay and camerawork, very good lighting, and solid direction. Sound could use a bit of cleanup but overall, the quality is comparable to what you would expect from a full-blown production. The plot is easy to follow and best of all, Mumu is actually scary!
Mumu is directed by Cheryl Tagyamon from UP Diliman, who also wrote the film.  Mumu has thus far won 3rd place in the National Digital Arts Awards 2014 Motion Graphics Category for Students, and in the UP Film Institute's Black Beret Film Festival it won the Audience Choice Award, Best Cinematography, Best Production Design, and Best Performance.
Daisy by Bryan Reyes (Colegio de San Lorenzo)
Summary: Daisy is a story about a wife and mother Barbara who orders a Proxy Daisy robot to take care of household duties, only for Barbara to have a growing realization that there may be something very wrong with the robot that she has let into her families' lives.
Verdict: Nice concept, sci-fi with a touch of weirdness that reminds us of Twilight Zone / Outer Limits / Black Mirror.
Written and directed by Bryan Reyes of Colegio de San Lorenzo, this is his first film competition that he joined on a whim and shot two days prior to the contest deadline.
Momento by Jan-Kyle Nieva (UP Film Institute)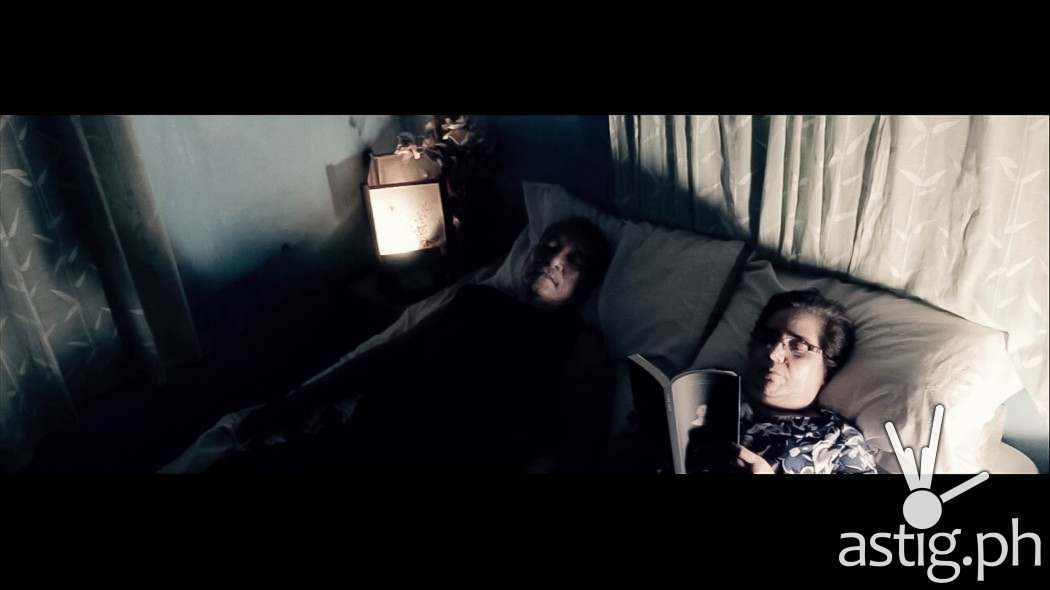 Summary: Momento features an ageing couple, Teresita and Ronaldo, as they celebrate their 50th wedding anniversary–despite Teresita having made a terrible discovery earlier in the film that "marks the darkest hour of their relationship."
Verdict: Excellent screenplay and direction. The audio is very clean and the music is well done. Momento can easily give a lot of commercial films a run for its money.
Written and directed by Jan-Kyle Nieva of the UP Film Institute, Nieva states that he enjoys disturbing films and made this film to challenge himself into delving into a genre that he has not previously explored.
 Ding Mangasyas aka Tough Guys by Emmanuel Dizon and Jason Paul Laxamana (Kayumanggi Pictures)
Summary: Ding Mangasyas enters on 2 brothers who have had a lifelong love-hate relationship filled with violence.  They're faced with the emotional reality of separation as one of them packs up to work in the US.
Verdict: The entire film is in Kapampangan with English subtitles. Very touching and emotionally charged concept.
The film was directed by Justine Emmanuel Dizon and written by Jason Paul Laxamana of Kayumanggi Pictures, who was initially discouraged by the rejection of this same film in another competition.  This is his first national competition, and he is proud to show off the "homegrown" talents of his team who are from Pampanga like him.
Lapis by Maricel Ariaga (Center Stage Productions)
Summary: Lapis follows the career shift of a pencil artist in his 50s as he applies for a job as a graphic artist only to be confronted by the realization that his medium of expertise is defunct in a modern world.  This moving film that addresses the conflict of analog vs. digital artistry was inspired by real stories of unemployment in the country.
Verdict: Lapis is shot in black and white which helps set the tone and mood of the film, giving us a better appreciation of the raw talent possessed by many Filipino artists.
Written and directed by Maricel Cariaga of Center Stage Productions, this is her third competition after UP POV 11 and Sinkwento International Film Festival, wherein she placed top 3 for both.
Animation (41st MMFF – New Wave category)
WINNER: Buttons by Marvel Obemio, Francis Ramirez & Jared Garcia (De La Salle College of St. Benilde)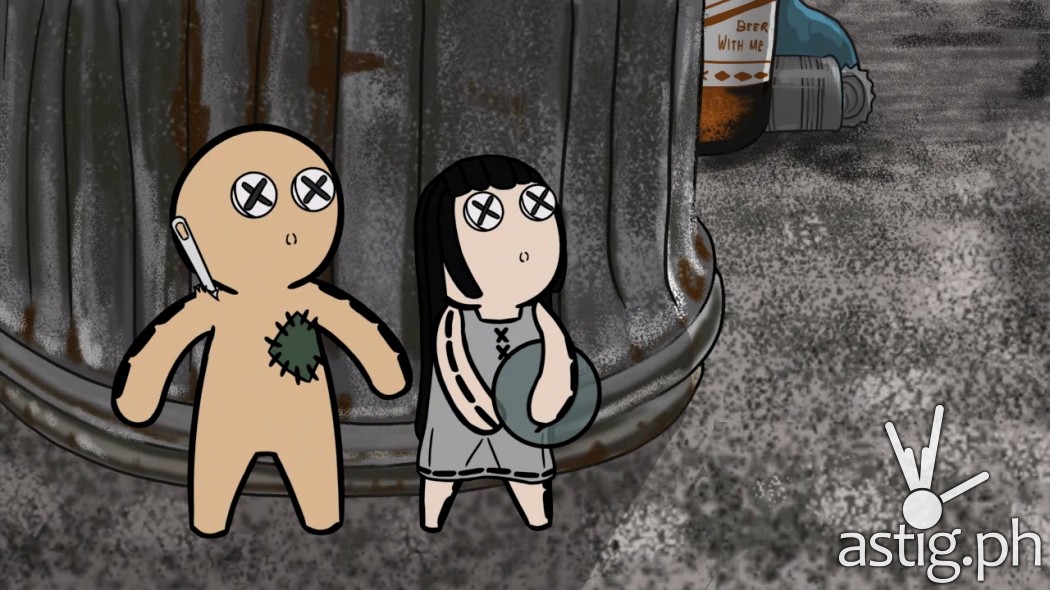 Summary: Buttons is a story about 2 voodoo dolls living in a world where others seem to not notice their existence until one day, a mysterious voodoo doll shows up.  The taboo nature of voodoo one of the pulls that attracted the creators to animating this story.
Verdict: Although this is not the strongest entry technically, we choose Buttons as our winner for its unique animation style and easy-to-follow storyline. Despite not having a single line of dialogue we feel it is something that can be appreciated by kids and adults of all ages.
Geo by John Aurthur Mercader (Puppeteer Animation Studio)
Summary: Short story about young Geo with a wild imagination, whose mother must always come to his rescue whenever he takes it a step too far.
Geo previously won the grand prize for Animahenasyon, the biggest animation film festival in the country.  His team also won best in technical quality, Best Animation in Category B (6-30 mins.), and the Hero TV Choice Award in Animahenasyon.
Verdict: This is the strongest animated entry in terms of technicality. It looks, sounds, and feels like a full-blown production. The plot lacks depth so it ends up looking more like a tech demo to showcase the studio's animation skills.
The Seed by Joven Maniaol
Summary: The Seed shows the relationship of a man and his wife's dog, with whom he does not favor, and how this relationship develops when the dog irrevocably ruins an anniversary surprised prepared by the husband.  The film was inspired by the Pixar animated film UP and French film "Floating in my Mind."
Verdict: The Seed has a Miyazaki feel to it, very calming art style with a heartwarming storyline.
Little Lights by Rivelle Mallari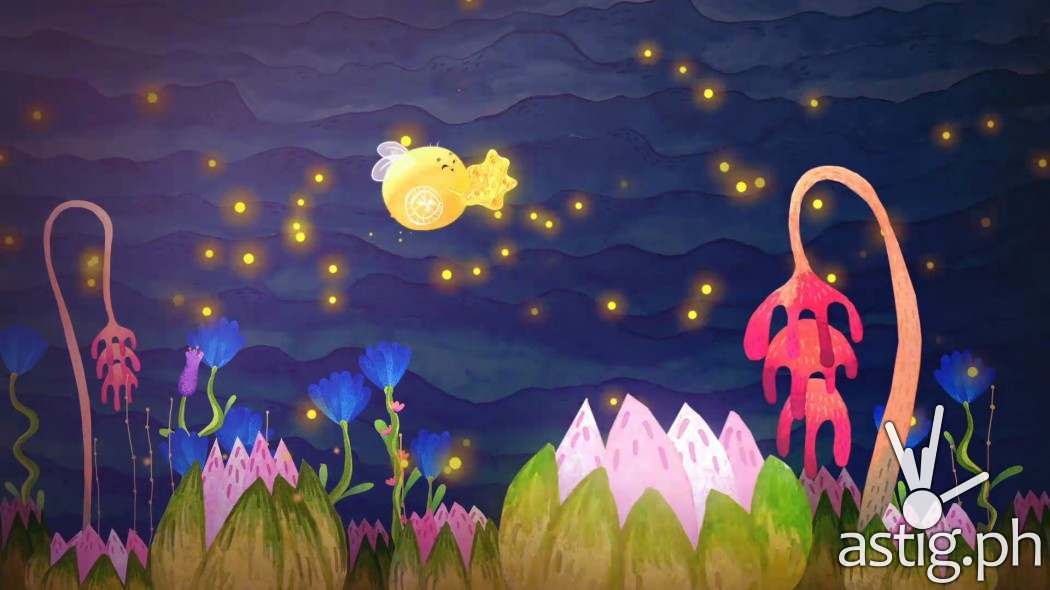 Little Lights is the only finalist submission that claims no affiliation to a school or studio. It is a touching story about a physically weak yet strong-willed firefly named Charlie who struggles with his fear of darkness and finding his place within the firefly community.
Verdict: Very aesthetically pleasing animation style that looks like it came from a smartphone game. The plot is a little confusing – there is no dialogue used in this film, though the sound effects and music help guide the narrative. Also, there seems to be an issue with the playback for this film on HOOQ. According to the description it runs for 12 minutes but playback only goes up to the 5-minute mark.
Alamat ng Giraffe by Alyssandra Kyle Mallari, Karl Marlo Gonzales, and Mel Jeffrey Jabido (De La Salle College of St. Benilde)
Summary: A made-up legend on how the giraffe came to be.
Verdict: Way too short and very bland animation style. The entire short runs for a little over a minute and is drawn in black and white. There is no music and it uses very simple sound clips that can be found on the Internet. Overall it does not seem like it took much effort to create this short animation.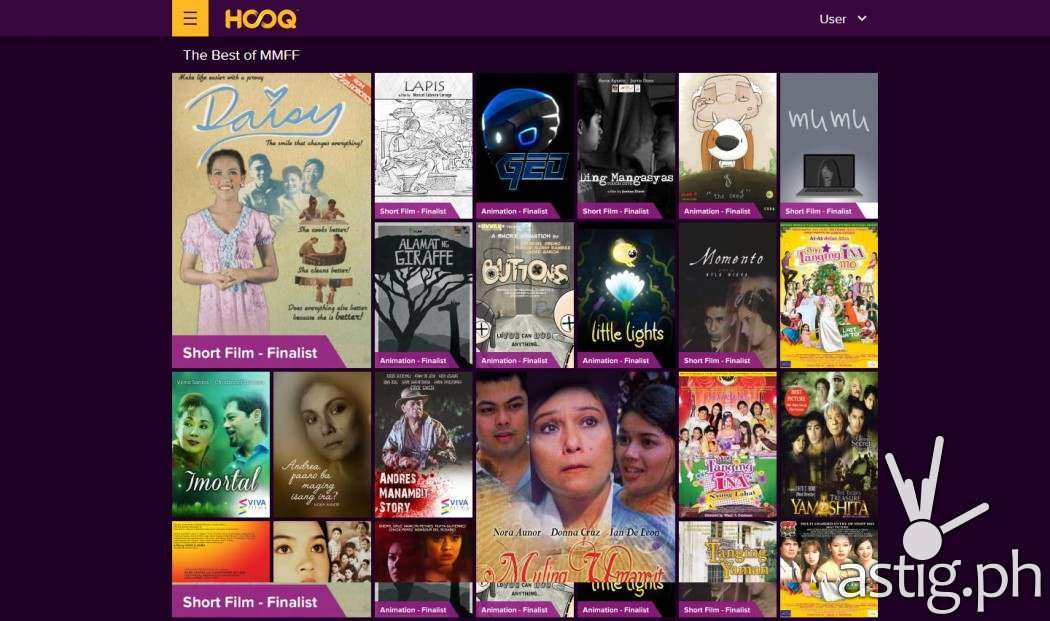 Watch the finalists of the 41st Metro Manila Film Festival – New Wave Category online now by signing for a free 30-day trial at HOOQ.tv. Monthly subscription is available at only  P149 and can be charged to your Globe mobile bill or via credit card. HOOQ also comes free with Globe Home Broadband plans P1,299 and up.