New Promenade Cinemas in Greenhills Shopping Center brings picture to life with its latest shift in cinemas' sound technology—the Dolby Atmos. This world class revolutionary sound technology is currently the new world of sound that lets you "hear the whole picture" bringing the movie's sound come to life. It's as if you're one of the characters in the picture bringing live action wherein you can hear every detail of the sounds from where they are coming from.
Dolby Atmos is the future of cinema sound:
With the adoption of the computer algorithm, Atmos gives you more audio channels where it can technically split the audio across multiple speakers which produces a more positional effect making it the next generation surround system. Compared to the common surround system, this audio system generates a more realistic sound.
Since Dolby Atmos allows sound to move around the theater to create dynamic effects, it provides the moviegoers a powerful and dramatic new cinema sound listening experience. The overhead speakers create the most realistic effects you will ever hear,  reproducing a natural and lifelike audio experience that perfectly matches the story. You will feel the impact of every scene with all of the 64 speakers placed all around the theater.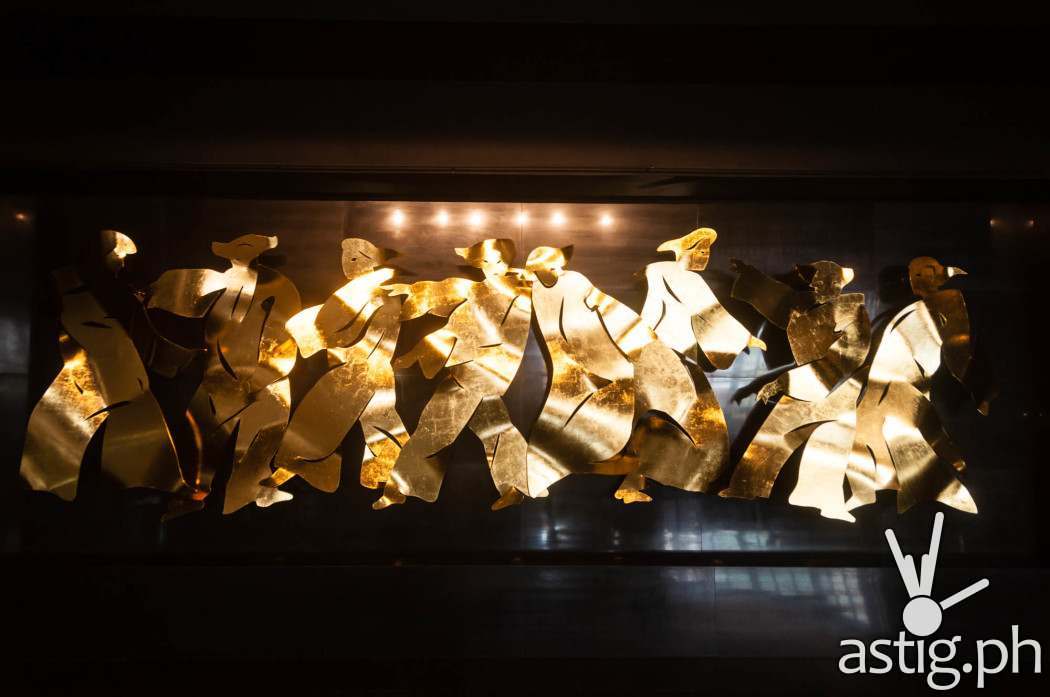 Blockbuster movies such as Brave, The Life of Pi, Star Trek: Into Darkness, Pacific Rim, Gravity, Thor: The Dark World, Elysium, The Hunger Games: Catching Fire, 300: Rise of An Empire, Captain America : The Winter Soldier, Transcendence, The Amazing Spiderman 2, Godzilla, Maleficent, Edge of Tomorrow, How To Train Your Dragon 2, Transformers: Age of Extinction, Dawn of the Planet of the Apes, and now,   Guardians of the Galaxy, was made in Dolby Atmos and also with the upcoming movies The Expendables 3 and The Avengers: Age of Ultron.
Greenhills Cinema General Manager Paolo Mendoza says putting up one Dolby Atmos theater is like putting up three regular theaters in terms of cost and equipment. "You  need to invest in a CP850, which is the latest processor used by Dolby as well as special Perlux screens. The new Promenade screens are also bigger — floor to ceiling in height and spread side to side – in essence, a mini Imax," he explained.
Aside from pioneering the Dolby Atmos sound technology in the Philippines, the new cinemas in Greenhills treats moviegoers to a luxurious movie house where interior design was elegantly defined even with their hotel-like restrooms.  Another thing that I love in Greenhills Promenade Cinemas is the total area provided by the theater where it can accommodate a not so large number and groups of moviegoers. With this, privacy and security made a bit perfect while watching your favorite movie and as if you are just within a private movie gathering with your family, relatives and friends.