MAKATI, Philippines – Carmudi, an online vehicle marketplace, has unveiled an updated version of its website.
At a press conference held in Makati City on Tuesday, Carmudi founder Erwin Sikma unveiled the new design, which offers an optimized experience, allowing users to buy or sell cars with minimal effort in less than two minutes.
The new Carmudi website provides 3 ways to search for the ideal vehicle – by brand, by body style, or by lifestyle.
In addition, the new site puts into focus the journal section, which contains news, reviews, and motoring tips in blog format.
According to Erwin, the new website is very sleek – ideal for users in the Philippines, who suffer from very slow Internet connection.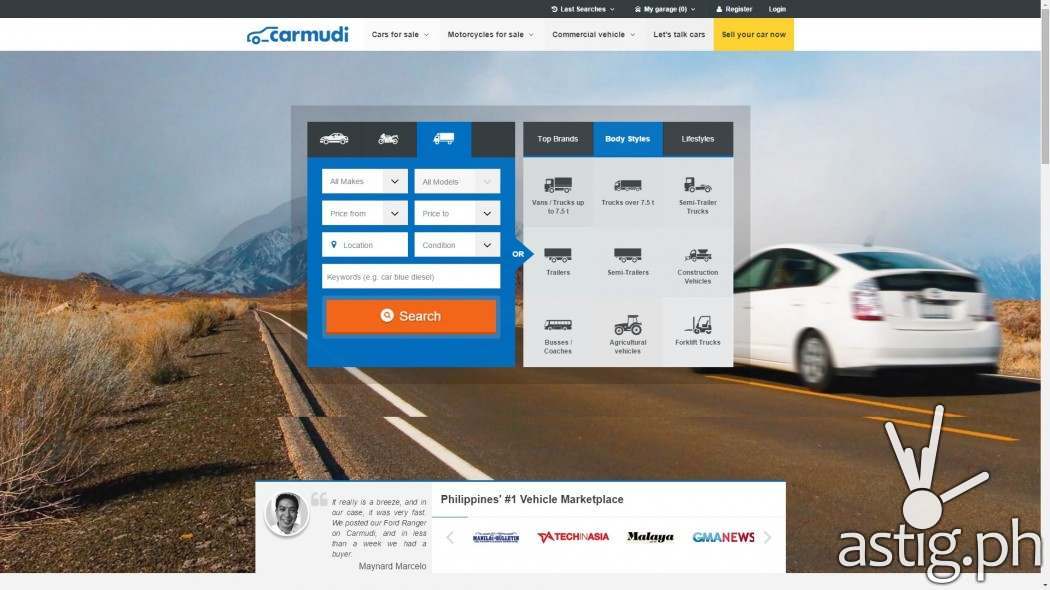 What does Carmudi stand for?
At the press conference, Erwin pointed out three key areas that make Carmudi the #1 online vehicle marketplace:
1. Quality
Built on a rock-solid platform, the new Carmudi offers the same quality service to car dealers and individuals who wish to buy and sell cars online.
2. Reliability
Carmudi goes the extra mile to make sure there is zero fraud. Free listings by individuals are manually reviewed by Carmudi staff before they appear online.
Subir Lohani, Managing Director for Carmudi Philippines, added that one such method is to check the plate number by sending it to the LTO hotline.
They also make sure listings are always fresh and information is verified. The philosophy of "quality over quantity" comes to mind.
3. Variety
Aside from cars, Carmudi also lists motorcycles and commercial vehicles – trucks, vans, forklifts, trailers, and even agricultural vehicles.
#1 in the Philippines and still growing in Asia
Globally, Carmudi has presence in 18 markets. It is already the #1 online vehicle marketplace for Bangladesh, Mexico, Myanmar, and the Philippines, which has an Internet penetration of 41 million out of 98.4 million people.
The company is currently aiming to grow its presence in Asia, which has a population of 1 billion.
When asked about the origin of the name "Carmudi", Erwin said that they wanted a brand that can be recognized globally. The term "Carmudi" was chosen out of over 600 names.
According to Subir, mudi or mundi / mundus means "world" in Latin.
Click play to watch the Carmudi Philippines teaser trailer below.
Full press release follows.
Sell your Car in less than Two Minutes
Selling your car just got a lot simpler: Two simple steps and you can have your car up for sale in less than 2 minutes. Yes that's right! Carmudi, the most convenient way to buy or sell vehicles online, is bringing the car selling experience to a whole new different level in emerging markets.
With its super easy-to-use features, you can reach millions of interested buyers in a few seconds without going through the hassle of putting adverts in papers or spreading the word among friends. All you need to do is go to the site, click on the link that says 'sell your car now', upload your car details, images and contact information and voila, your car is ready for sale. What makes it even better is that for individual sellers, this service is absolutely free.
So no more waiting for months to get the right kind of buyer or visiting a plethora of car dealers to get your resale's worth. But what if you have slow internet connection? "Worry not! The website has been designed in a way that even in countries where internet speed is slow, you can prepare your car for sale in less than 2 minutes as only the relevant information desired by the user gets loaded. This will make the user experience extremely smooth and convenient in all the 20 countries we operate in," commented Stefan Haubold, Global Managing Director of Carmudi.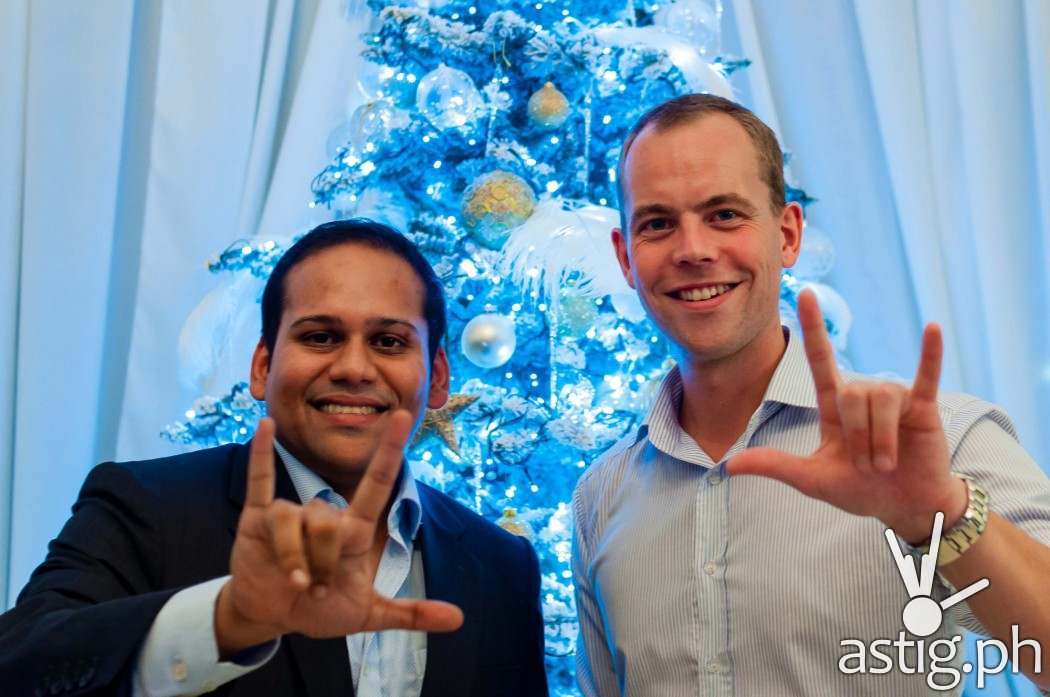 24/7 'salesman
Besides offering a speedy selling process, the platform also serves as a 24/7 salesman making sure that the communication between buyers and sellers remains consistent. In fact, sellers get prompt notifications/ alerts not only via email but also via SMS about potential customers, who express an interest in their offerings. This way, sellers can get in touch with buyers immediately and make an active sale. "It really is a breeze, and in our case, it was very fast. We posted our Ford Ranger on Carmudi, and in less than a week we had a buyer," says C! Magazine's very own Maynard Marcelo.
Trusted Stamp
The high security standard and transparency level that dealers/individual sellers tend to enjoy through Carmudi allows them to secure a trusted stamp among buyers. The professional photos, the updated listings, the detailed descriptions, reports and rankings of all the listed vehicles make the selling/buying experience absolutely stress-free. In fact, often the cars listed on the site are shared with Carmudi's social media platform followers (approx.1 million) that makes the selling process much faster.
With this relaunch of the website, Carmudi is all set to take the Philippine market by storm, which shows very ideal conditions for car classifieds. The Chamber of Automotive Manufacturers of the Philippines Inc (Campi) predicts that the car industry will easily sustain its double-digit growth in 2015, and is hopeful it will hit the 300,000-unit sales mark in 2015. Through the relaunch of the Carmudi website, Carmudi will be able to strongly support these sales predictions.
Carmudi intro