MANILA, Philippines – Filipinos have always adored romances on television and movies, and although new pairings come and go, the influential reel to real tandem of the late Fernando Poe Jr. (FPJ) and Susan Roces was truly one for the books.
This July, Cinema One brings FPJ and Susan, the King and Queen of Philippine Movies, back to viewers' TV screens as it airs some of the flicks that they starred on together—love stories that present diverse characters but ultimately prove that whether on or off screen, the two are destined for each other.
1. A spoiled heiress meets a grouchy truck driver in "Ang Daigdig Ko'y Ikaw"
In this 1965 rom-com, FPJ and Susan play Roman and Vicky respectively, polar opposites who cross paths after the latter rebels against her rich father. As Roman reluctantly takes Vicky along in a journey from Batangas to Baguio, they warm up to each other but things fall apart when he learns that she is a runaway heiress.
2. Lovers forced to be apart because of war in "Pilipinas Kong Mahal"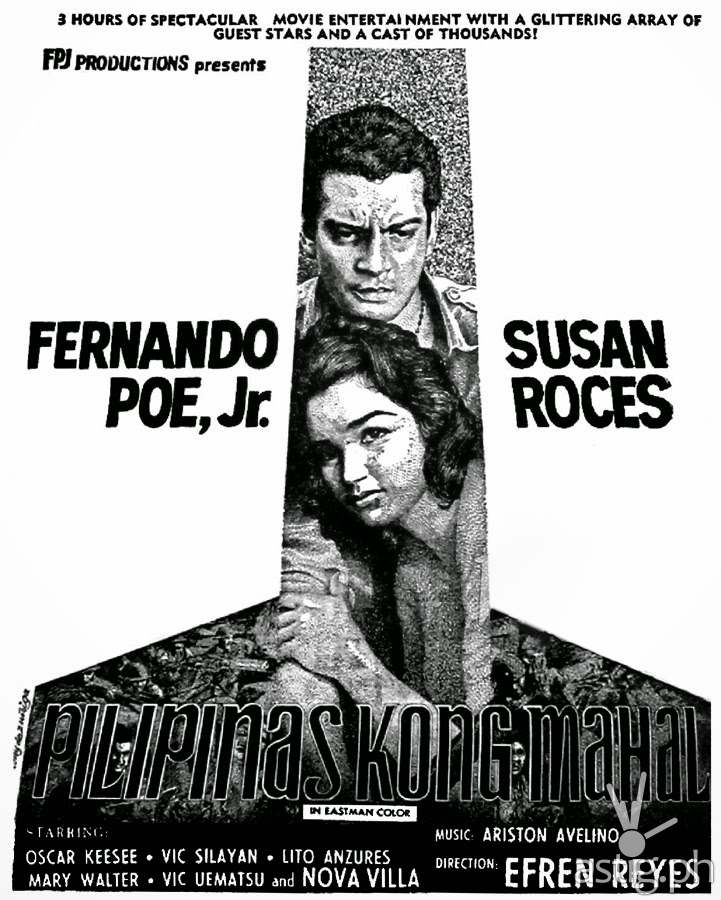 FPJ and Susan brought to life a remarkable love story in "Pilipinas Kong Mahal," a massive war epic filmed in color and set during the World War II. In the film, FPJ portrayed a Filipino soldier who had to leave the love of his life played by Susan to defend the Philippines against the Japanese invaders.
3. A loving and obedient husband and suspicious wife in "Mahal, Ginagabi Ka Na Naman"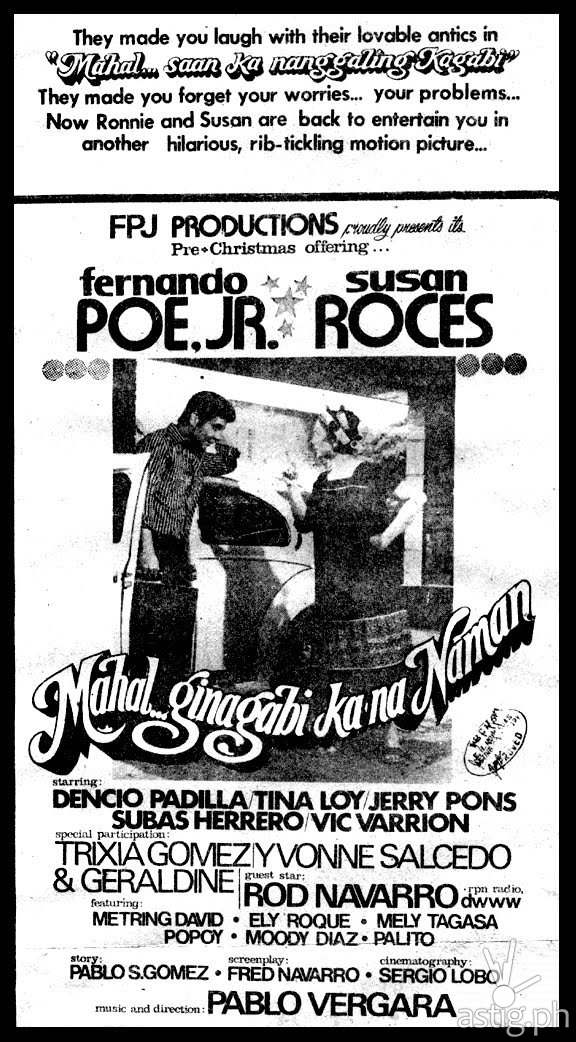 A sequel to "Mahal, Saan Ka Nanggaling Kagabi," this 1979 flick centers on the relationship of Johnny (FPJ) and Luding (Susan) as they navigate marriage, family life, and evils in their neighborhood, including Luding's suspicion that Johnny is cheating and is out to kill her after consulting with a fortune teller.
4. Fake married couple in "Salaginto't Salagubang"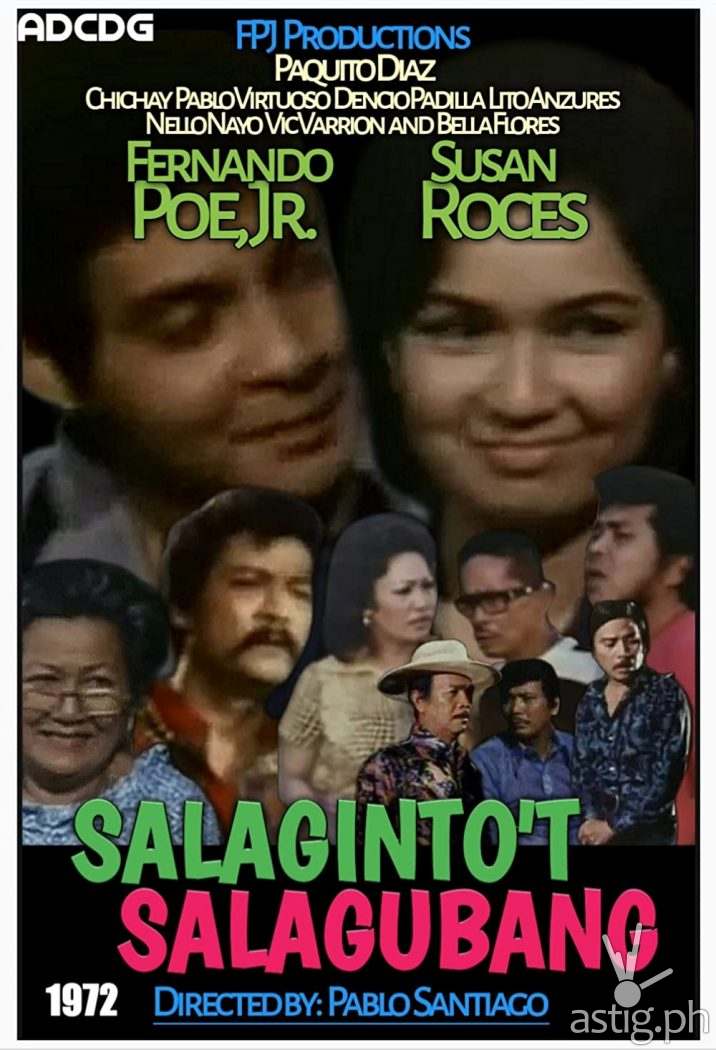 Another rom-com, "Salaginto't Salagubang" saw FPJ and Susan depict the amusing dynamics between oblivious fish supplier Nanding and outspoken virago fish vendor Isang. When an opportunity for a huge inheritance opens for Isang, the two enter into a deal that not only forces them to engage in mock marriage, but also lets them get to know each other better.
Catch these films on Cinema One's "FPJ: Hari ng Pinoy Cinema" block, Sundays at 11AM, with "Ang Daigdig Ko'y Ikaw" airing on July 10, "Pilipinas Kong Mahal" on July 17, "Mahal, Ginagabi Ka Na Naman" on July 24, and "Salaginto't Salagubang" on July 31.
Fans of the Philippine "King of Comedy" can also tune in every Tuesday at 9PM on the cable channel, as it screens Dolphy's timeless comedy films like "Father Jejemon" on July 12, "Home Along Da Riles 2" on July 19, and "Dobol Trobol" on July 26.
Known as the home of Filipino blockbuster movies, Cinema One is available on Cignal ch. 45, SKYcable ch. 56, and other local cable service providers. For more information, follow Cinema One on Facebook, Twitter, TikTok, YouTube, and Instagram.
For updates, follow @abscbnpr on Facebook, Twitter, TikTok, and Instagram or visit www.abs-cbn.com/newsroom.