MANILA, Philippines – A website pretending to offer a video of Coleen Garcia's sex scandal with her ex-boyfriend has been making its way through social media. The website bears the same look as ABS-CBN News and bears the following title:
"Video Scandal: Coleen Garcia Scandal With Ex-BF Exposed! Naging dahilan ng pagwawala ni Billy Crawford sa presinto!" (Video Scandal: Coleen Garcia Scandal With Ex-BF Exposed: The reason behind Billy Crawford going crazy at the precint!)
The site tells users to click share on Facebook before watching. After doing this users get redirected to another site that tells the unsuspecting visitor to download virus-infected software.
Cyber-criminals often use this method to spread virus-infected software containing a trojan, and extract sensitive information through a method called phishing.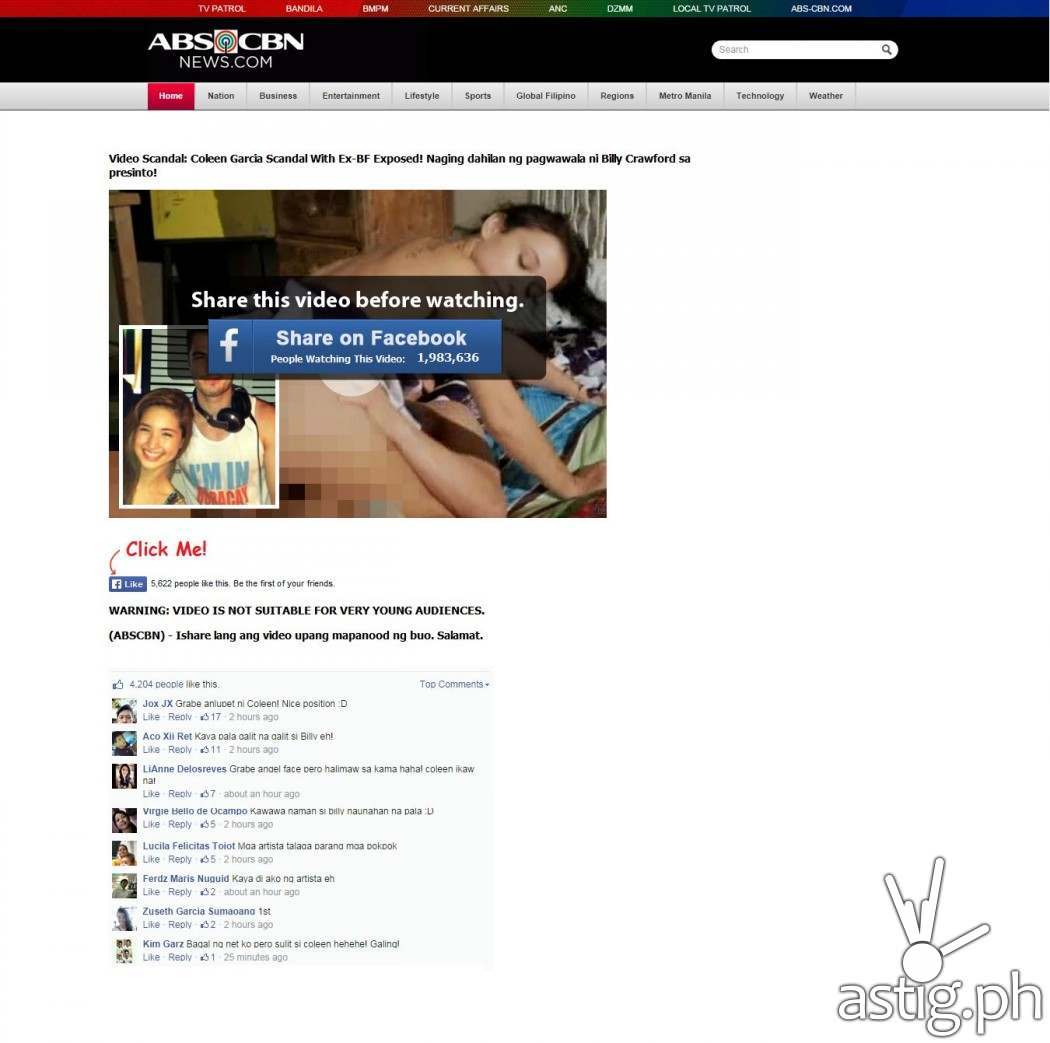 No matter how much a visitor tries to search the site for Coleen Garcia's sex scandal, no such video exists. The site uses images to fake authenticity. It has a fake comments section that shows non-existent Facebook users commenting on the supposed "video". In reality, the entire comments section is just an image.
Earlier this month, Billy Crawford charged into Police Community Precint 7 at Taguig City, looking for a detention cell and demanding to be taken to headquarters.
After being told that there were no mobile cars available, the 32 year-old actor went into a rampage, damaging one of the glass doors at the station.
He was formally charged with malicious mischief and disobedience to a person of authority. He was released on Monday after posting bail amounting to 6,000 pesos.