DAVAO CITY, Philippines – PLDT and Smart Communications have strengthened access to the Internet with the installation of Smart Wifi in Davao City's Francisco Bangoy International Airport.
The upgrade of the wireless connectivity in the airport would enable travelers using the passenger terminal to maximize their digital experience while connecting to their loved ones and friends via social media, or checking out details like the weather and must-do's in their next destination. With a bandwidth of 1 gigabit per second, Smart Wifi promises a world-class digital experience. Single-user tests done during the inauguration showed speeds of up to 226mbps for downloading, and up to 126mbps for uploading.
"Connectivity is important for a country of many islands like the Philippines. The Smart Wifi is just the first in a series of projects that the Department of Transportation intends to roll out in the coming days in partnership with PLDT and Smart," said Transportation Undersecretary Roberto Lim.
"A tourist's impression of a country will be largely based on the first and last experience of his destination. Smart Wifi contributes to improving this experience and to the success of having them come over and visit again," added Lim.
Considered as the gateway to the southern corridor, the Davao airport is the third busiest airport in the country serving close to 3 million passengers annually. For the first quarter of this year alone, over 818,000 inbound and outbound passengers made use of the airport, according to data from the Civil Aviation Authority of the Philippines office in Davao.
"Davao City, a growing regional tourism and business hub, welcomes Smart Wifi. Travelers will be delighted to stay connected even when they are on the go. Passengers can check emails, browse websites, chat with friends, read news, and a whole lot more. These make traveling a whole lot better," said Davao City Councilor Joanne Bonguyan-Quilos.
"Potential flight delays and waiting time for passengers won't be as difficult anymore because Internet access can ease the waiting. As airport manager, I find that free Internet access also lessens our burden in ensuring that passengers have a good time while traveling to and from their destinations," said Davao International Airport manager Efren Nagrama.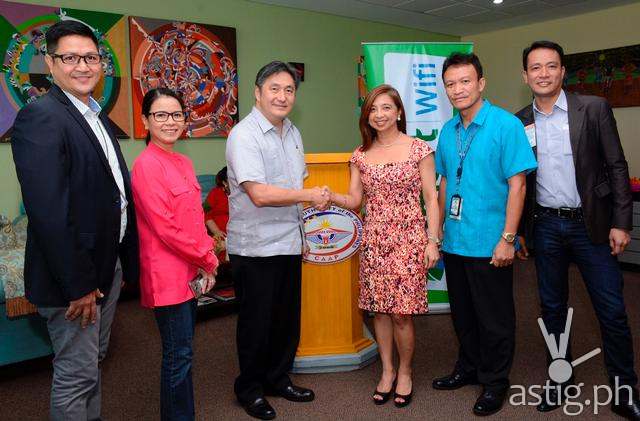 "The Smart Wifi rollout in the Davao airport is in line with our commitment to the public to improve Internet access and coverage nationwide. With the data connectivity, travelers will get to enjoy a seamless digital experience for more meaningful journeys," said Eric R. Alberto, Executive Vice President and Head of Enterprise and International Carrier Business at PLDT and Smart.
The Davao airport is one of 21 major transport hubs identified by the DOTr for installation of Smart Wifi as outlined by the Memorandum of Understanding signed by Transportation Secretary Arthur Tugade and PLDT and Smart chairman, president and CEO Manuel V. Pangilinan.
The initial rollout also includes all four passenger terminals of the Ninoy Aquino International Airport as well as airports in Iloilo, Bacolod, Dumaguete, Kalibo, Laguindingan, General Santos, Clark, Laoag, Cebu, Caticlan, and Zamboanga, as well as seaports in Batangas and Mindoro.
Commuters will get to experience fast connectivity in the station platforms, light rail vehicle, and on the street level of the entire lines of MRT3, and LRT 1 and 2.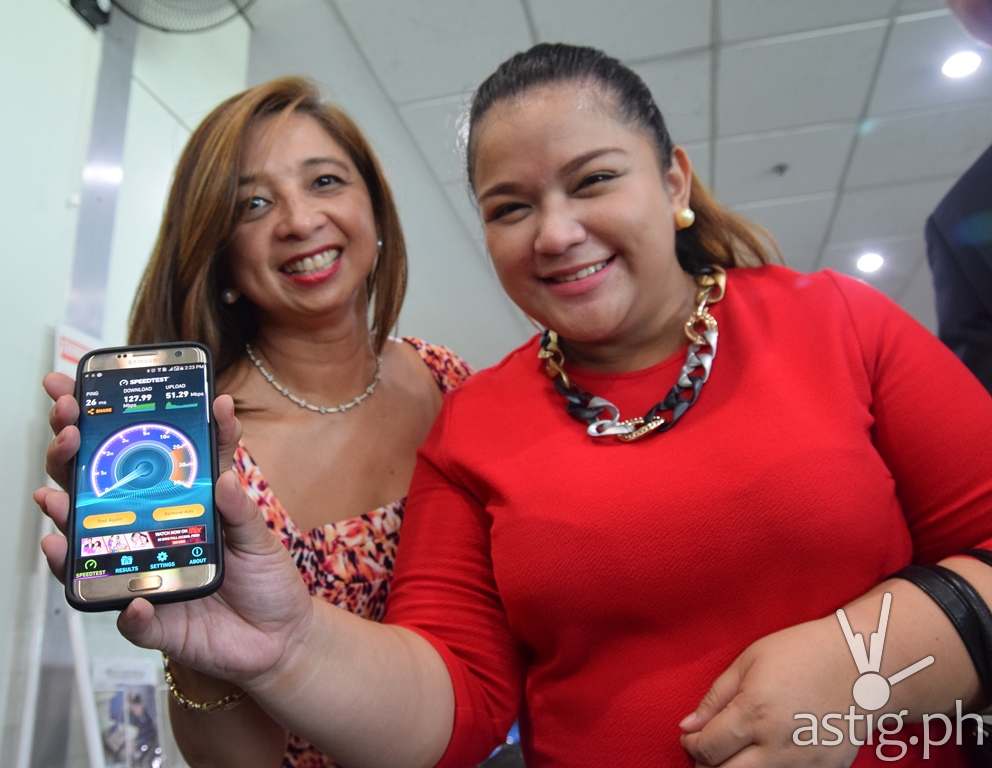 It will also be available at the terminals of major bus companies including Alps, Five Star Bus, Isarog Bus, Jam Liner, Philtranco, and Victory Liner.
Over time, Smart Wifi's footprint will also be expanded to cover more public areas, such as city halls, schools, hospitals, and establishments such as malls, restaurants, and coffee shops, among many others, amid the increasing demand for more public Wifi hotspots in the country.
The rollout is backed by PLDT's robust and resilient fixed and wireless networks.