MANILA, Philippines – "FPJ's Ang Probinsyano" hit another all-time high record of 367,018 live concurrent viewers on Kapamilya Online Live on YouTube last August 5 (Friday) as Cardo (Coco Martin) finally got sweet revenge against two of his most mortal enemies in the series, which is concluding its historic seven-year run this week.
The previous record of 360,851 was recorded just the night prior as viewers have been on the edge of their seats in recent action-packed episodes. Friday's episode, which saw the brutal deaths of Armando (John Estrada) and Lily (Lorna Tolentino), was a hot topic on social media with #FPJAP7Paninigil, Cardo, John Estrada, and Armando all making the trending topics list on Twitter in the Philippines.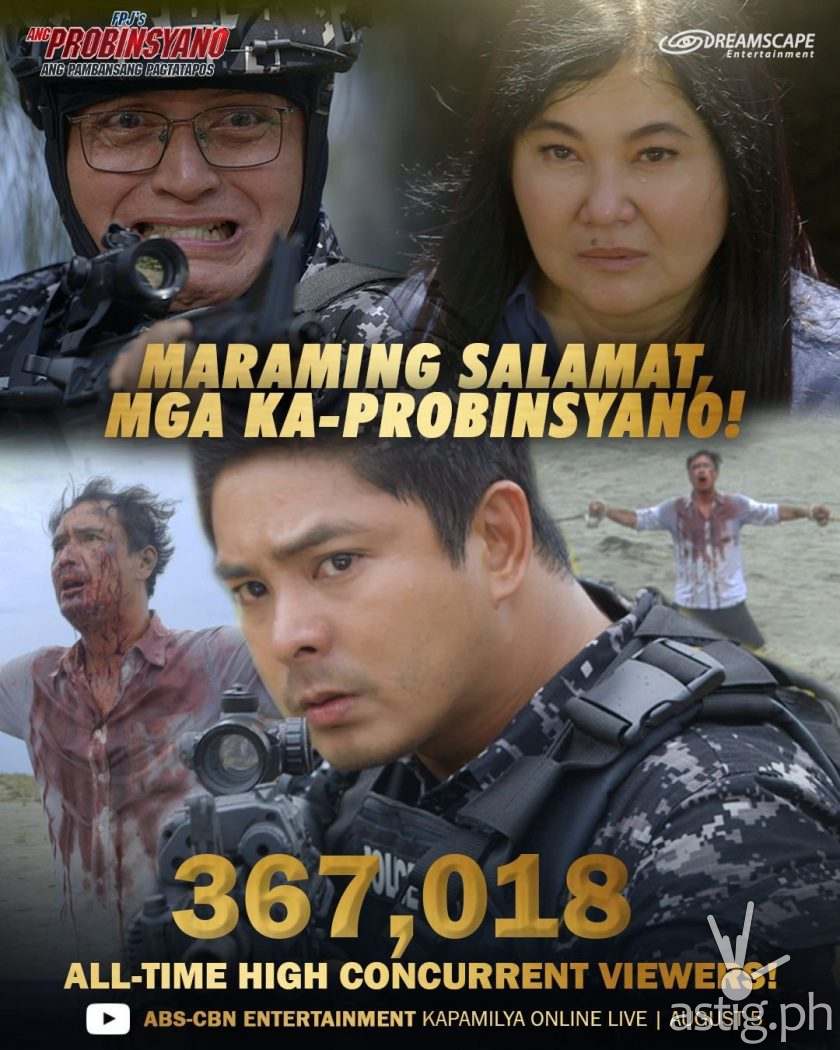 Cardo and Task Force Agila finally got their revenge against Armando, who was responsible for the gruesome death of Lolo Delfin, and Lily, who caused them great suffering after tagging their group as notorious criminals.
However, Cardo is not yet quite done hunting down his enemies. With the help of President Oscar (Rowell Santiago), Cardo and Task Force Agila are plotting their grand plan for their final mission in order to arrest Renato (John Arcilla) and Lucio (Raymond Bagatsing), two of the most powerful terrorists in the country.
Renato and Lucio already have their evil plans laid out and are preparing for the bloodbath against Agila. The terrorist group is demanding for full control over the entire country, or else they wiil continue to persecute the innocent people that they are currently holding hostage.
Will Cardo and Task Force Agila make it out alive and be successful in their mission?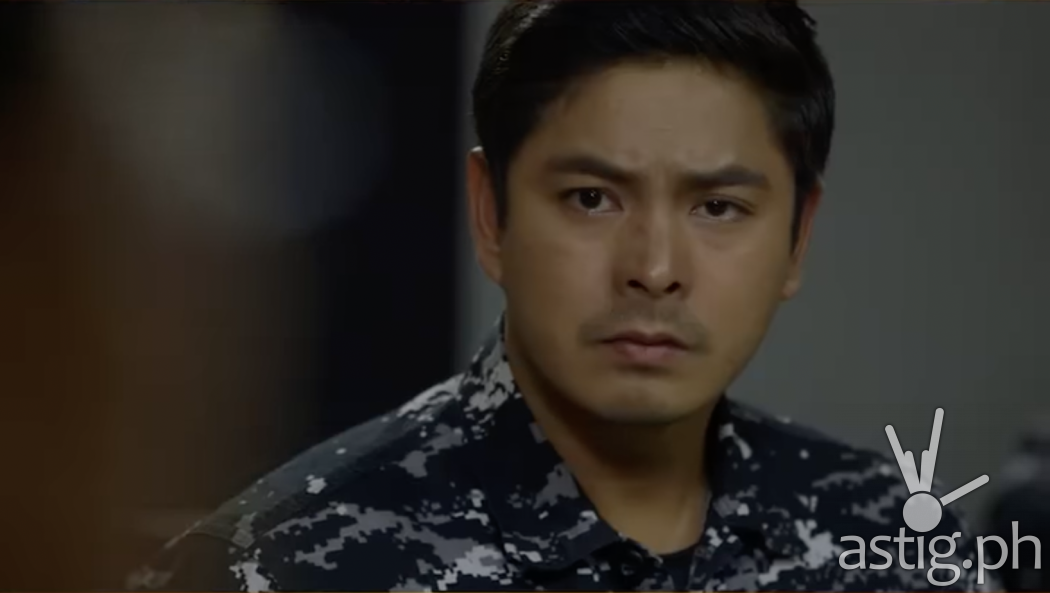 Don't miss "FPJ's Ang Probinsyano: Ang Pambansang Pagtatapos" weeknights on Kapamilya Channel, A2Z, TV5, CineMo, iWantTFC, and Kapamilya Online Live on ABS-CBN Entertainment's YouTube channel and Facebook page. Viewers who use any digital TV box at home such as the TVplus box only need to rescan their device to be able to watch "FPJ's Ang Probinsyano" on TV5 and A2Z. "FPJ's Ang Probinsyano" is also available to viewers in and out of the Philippines on iWantTFC, while viewers outside of the Philippines can watch on The Filipino Channel (TFC) on cable and IPTV.
For updates, follow @abscbnpr on Facebook, Twitter, TikTok, and Instagram or visit www.abs-cbn.com/newsroom.