Last October 6, BPI Foundation awarded top 5 young social entrepreneurs at the first ever BPI Sinag Pitch Day at the Alpha Tents in Makati City.
BPI Sinag is a business plan competition aimed at empowering young Filipino entrepreneurs with a social mission. It was officially launched on May 21, 2015 in partnership with the Bank of the Philippine Islands and the Ateneo Center for Social Entrepreneurship (ACSEnt). BPI Sinag competition aims to empower entrepreneurs with a mission to address social issues like job creations and basic services provisions for those in the country that need it most.
Over 150 entries from around the Philippines were submitted to BPI Foundation, 40 of which were chosen to go through a Social Entrepreneurship Boot Camp. At the end of the boot-camp, the 10 top entrepreneur finalists who came from various industries such as manufacturing and production, IT and business process outsourcing, health and wellness, and retail and trade, were in turn given the chance to present their well-crafted investment profiles at the BPI Sinag Pitch Day to compete for the top 5 spots.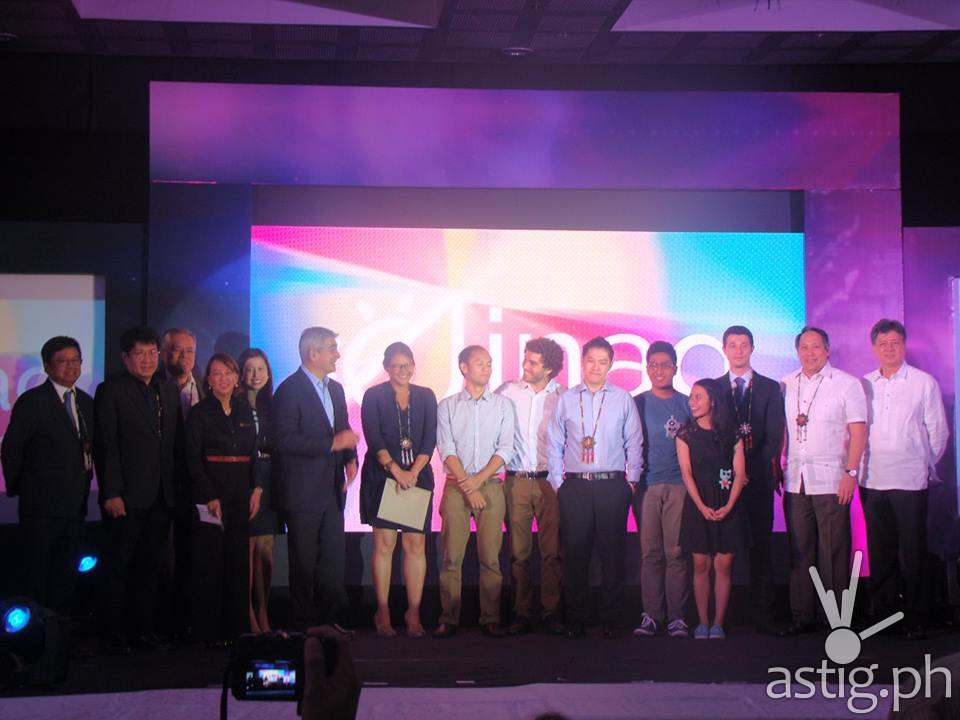 The top five awardees were Herxilia Protacia and Ron Dizon of Bayani Brew, Asa Feinstein of CocoAsenso, Fabien Courteille of Plush and Play, Alvin Kingston Tan of Siglo, and grand awardees Paul Andrew Orpiada and Leciel Ramos of Karaw Craftventures.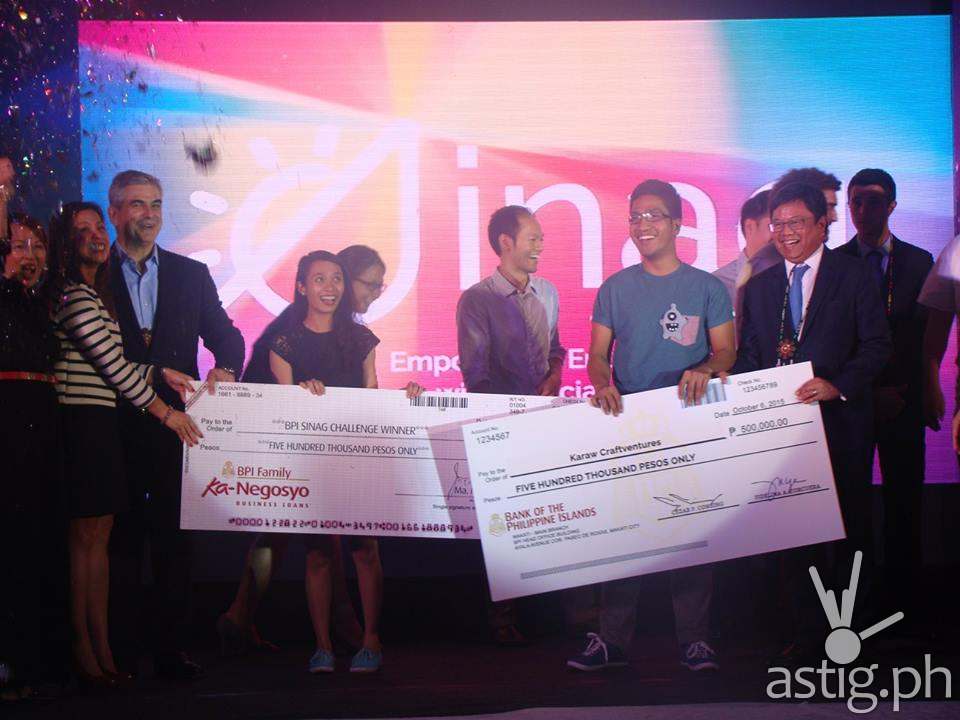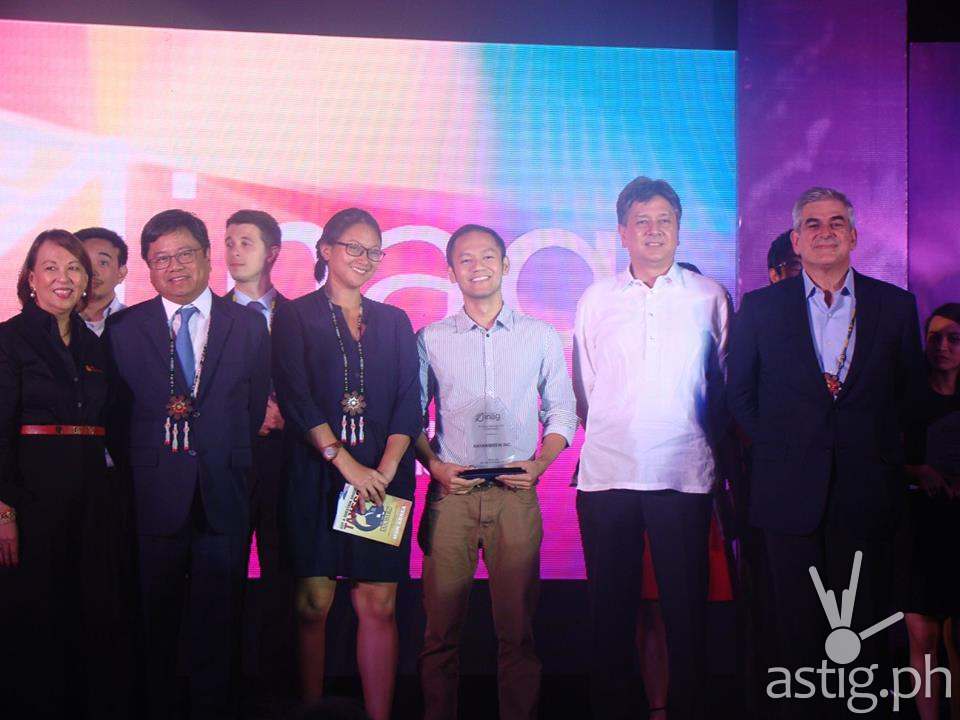 Karaw Craftventures received a grant of Php 500,000 from BPI Family Ka-Negosyo, while the runners-up were awarded with Php 200,000. All five winners will take part in a six-month mentorship and incubation program, and will also gain access to finance.
Moreover, BPI Family Ka-Negosyo granted each top five awardee P100,000 worth of advertising mileage via Facebook promoted posts, a Ka-Negoyso credit line of up to P300,000. A People's Choice Award worth P20,000 for the finalist with the most number of "likes" on Facebook was awarded to Herxilia Protacia and Ron Dizon of Bayani Brew.
The BPI Sinag Pitch Day also included a discussion on how the public and private sector can enable the youth in inclusive social development. The discussion panel included Chairman and CEO of Ayala Corporation Jaime Augusto Zobel de Ayala, President and CEO of RFM Corporation Joey Concepcion, Professor of Economics and head of the USAID Trade-Related Assistance for Development (TRADE) Project Dr. Cielito Habito, DTI Undersecretary Zeny Maglaya and founder and CEO of AVA Online Group Oliver Segovia.
To learn more about BPI Sinag and its mission to discover, develop, and support young social entrepreneurs, please visit http://sinag.bpifoundation.org/.