What makes a gaming phone superior to a flagship? Performance-wise, the gap between flagships and specialized gaming phones are not too far apart. So one might come to the conclusion that flagships can be just as good.
Well, the reality is that it's not that simple, and we'll explain why as we go hands-on with the Legion Phone Duel 2.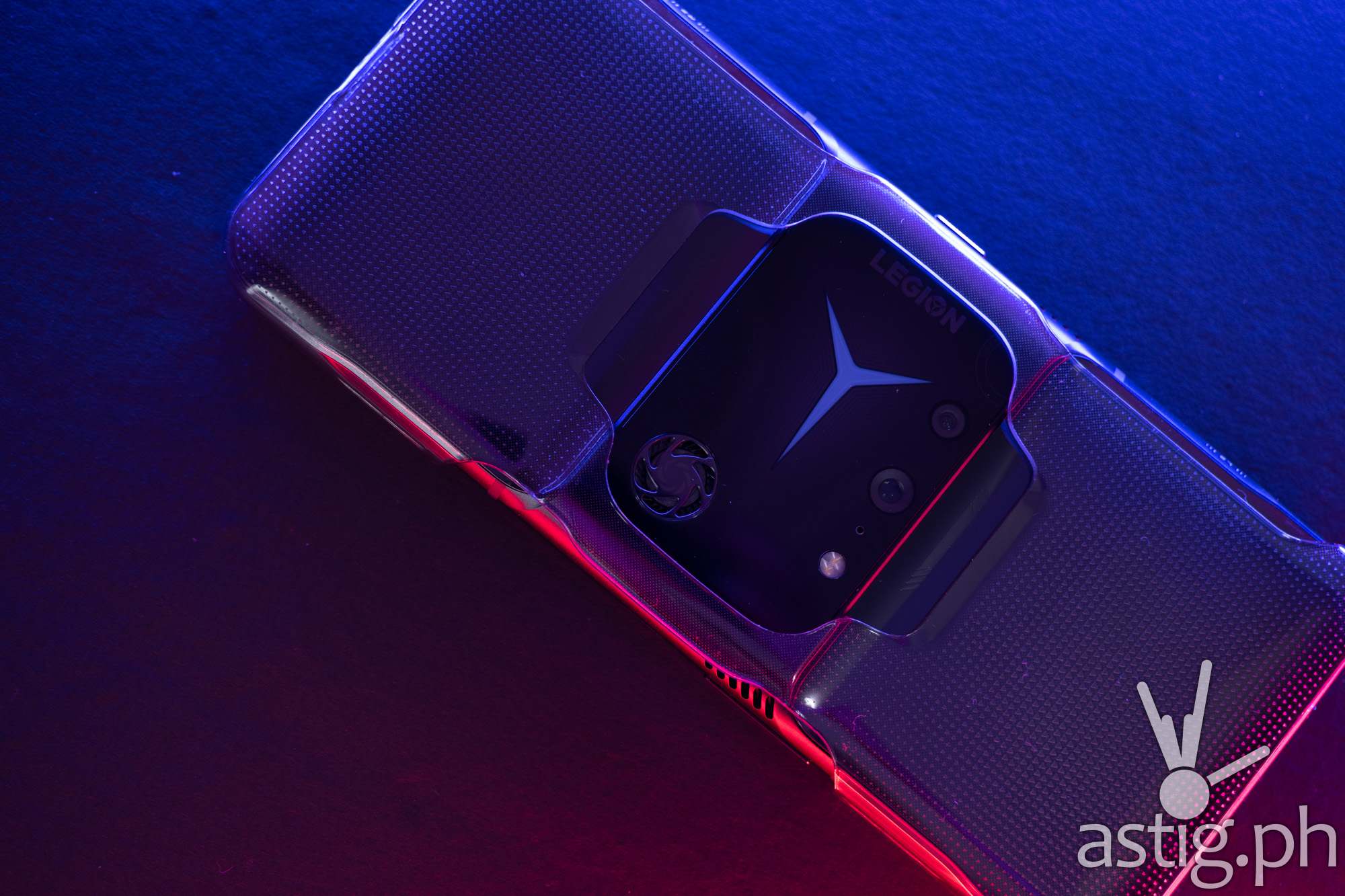 Pros

Flagship 5G performance
Record-breaking hardware with built-in dual cooling fans and eight programmable haptic triggers
Software tuned for gaming
Pop-up camera for streaming
Good thermals with built-in cooling fan
Powerful stereo loud speakers
Unmatched charging speed
Good value for money

Cons

Big and bulky
Software not as feature-rich compared to other gaming phones
Legion Phone Duel: The revolution that mobile gaming needs [review]
Pop-up cameras and powerful speakers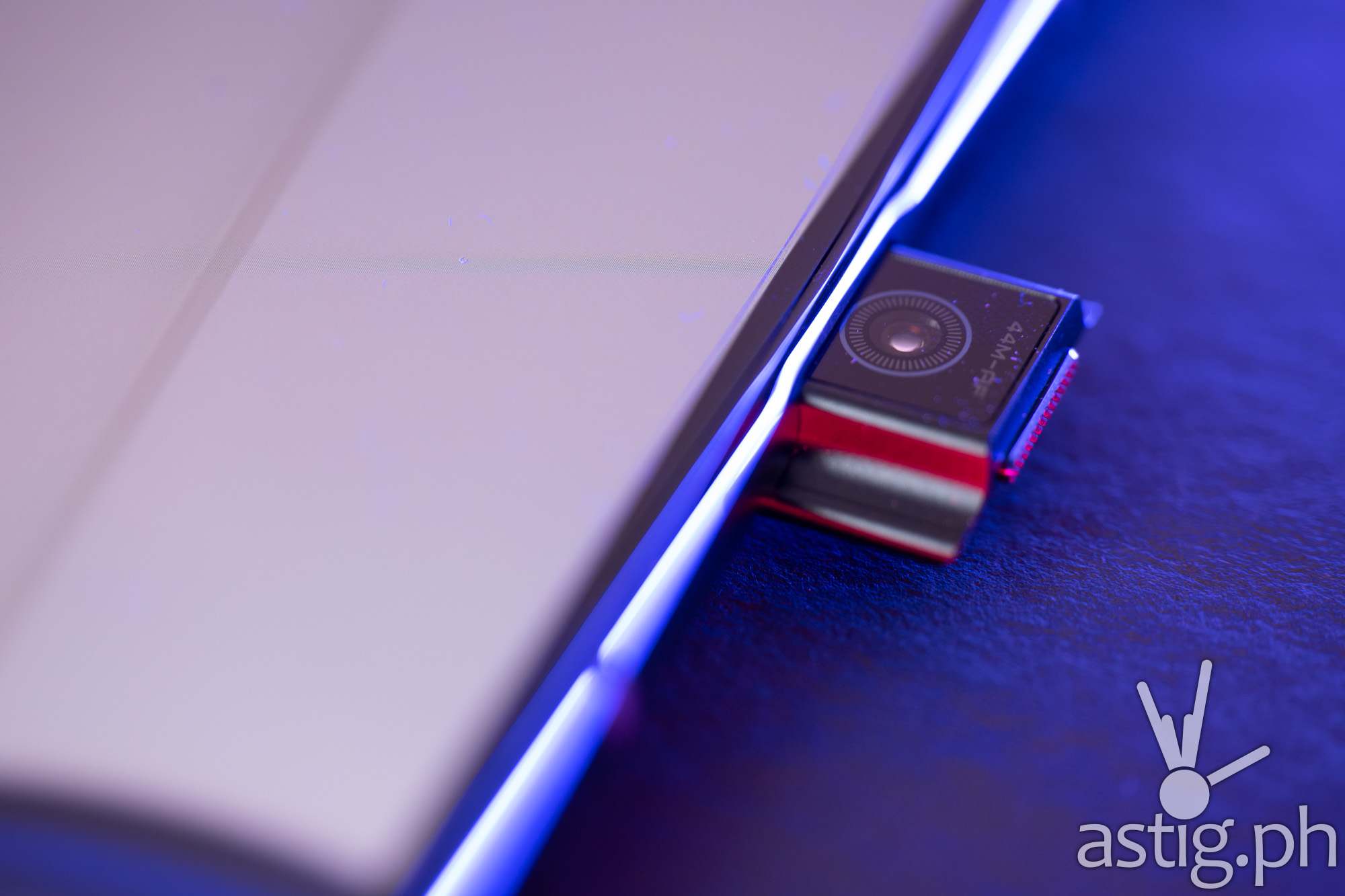 Legion Phone Duel 2 comes nine months after the first Legion Phone Duel – it drew mixed reactions at the time, but one thing is for sure: it stood out thanks to its unique design. These same basic principles have been carried over to its successor.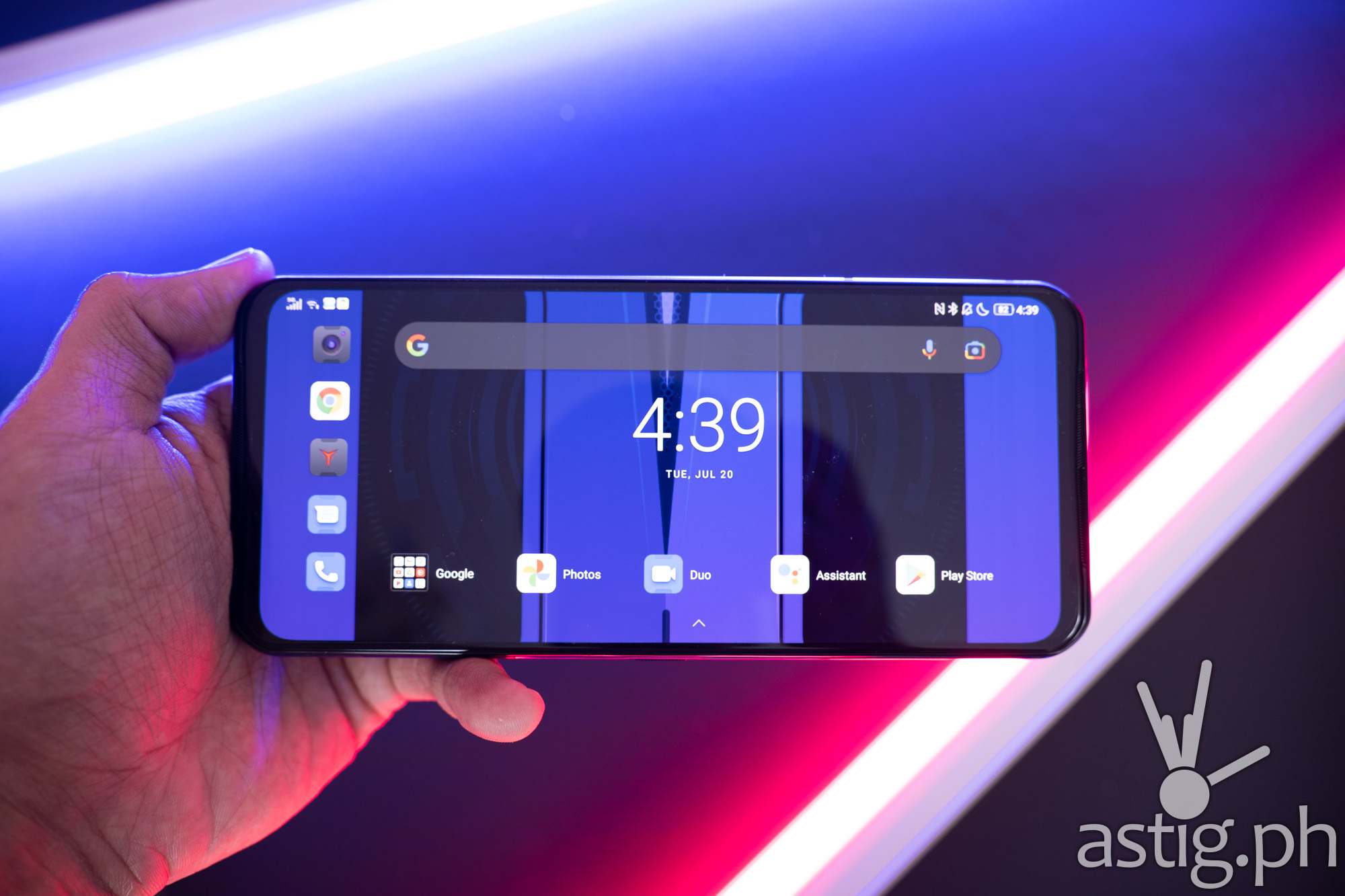 Paying close attention to landscape use, the Legion Phone Duel 2 retains the same dual-speaker layout with that pop-up motorized selfie camera for streamers. It is the only smartphone available in the market that offers this unique layout, and with good reason: we have so gotten used to taking selfies vertically, and attempting to do the same thing on the Duel 2 not only feels awkward, it can produce skewed photos due to its off-center placement.
The fastest display on the planet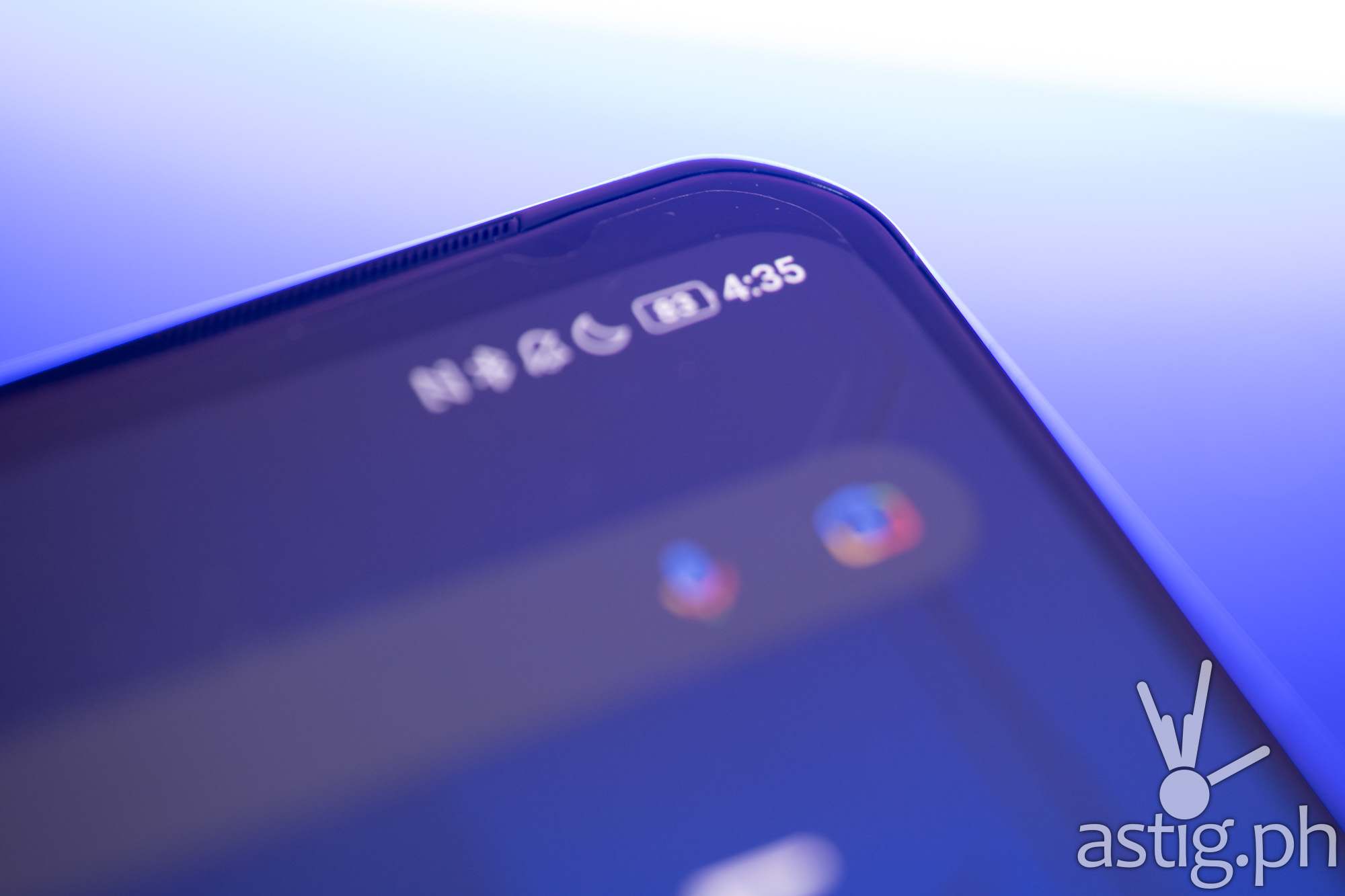 The screen is much bigger this time, coming in at 6.92 inches – less than a quarter of a centimeter shy of 7-inch territory. It is also heavier at 259 grams, making it one of the biggest, bulkiest smartphones around. At this point, calling it a mini-phablet would probably be a more accurate description.
It's still rocking that gorgeous 144Hz AMOLED display panel with HDR10+ support, but touch sampling rate is now up to a scary, record-breaking 720Hz.
Yep, read again: 7-2-0.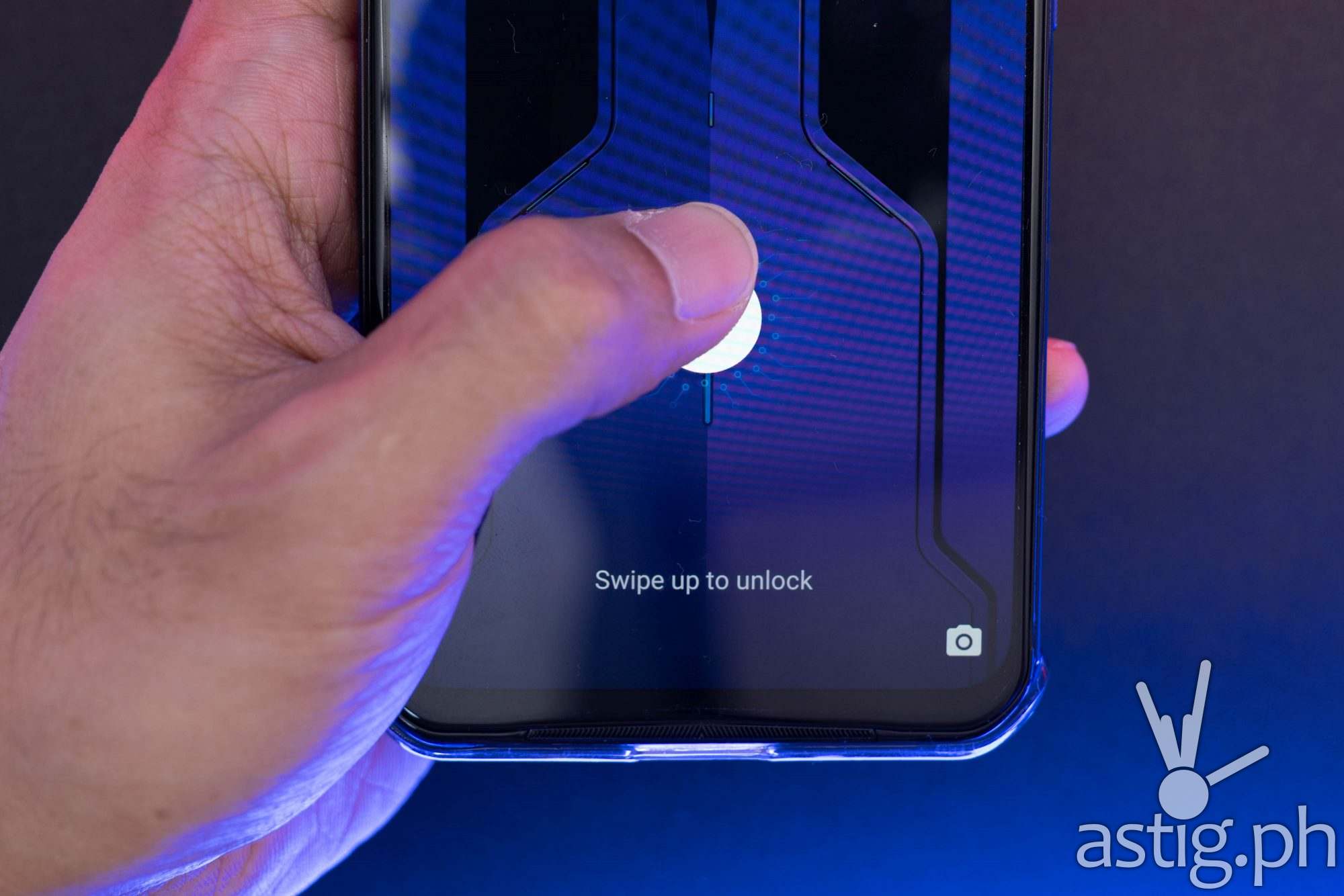 This is absolutely bonkers if true. Not saying that we doubt it, but we're not sure how they achieved these numbers, but just going by what's been published officially by Lenovo. There isn't anything in the market that comes close to those numbers at this point in time. For reference, the ROG Phone 5 comes in second place at 300Hz, which isn't even half of what the Legion Phone Duel 2 offers.
Fully charged batteries in just 30 minutes
We're seeing the same layout as the first Duel phone: an under-display fingerprint scanner, two front-firing loud speakers on each side (landscape orientation), and two USB Type-C ports for up to 90W of fast charging.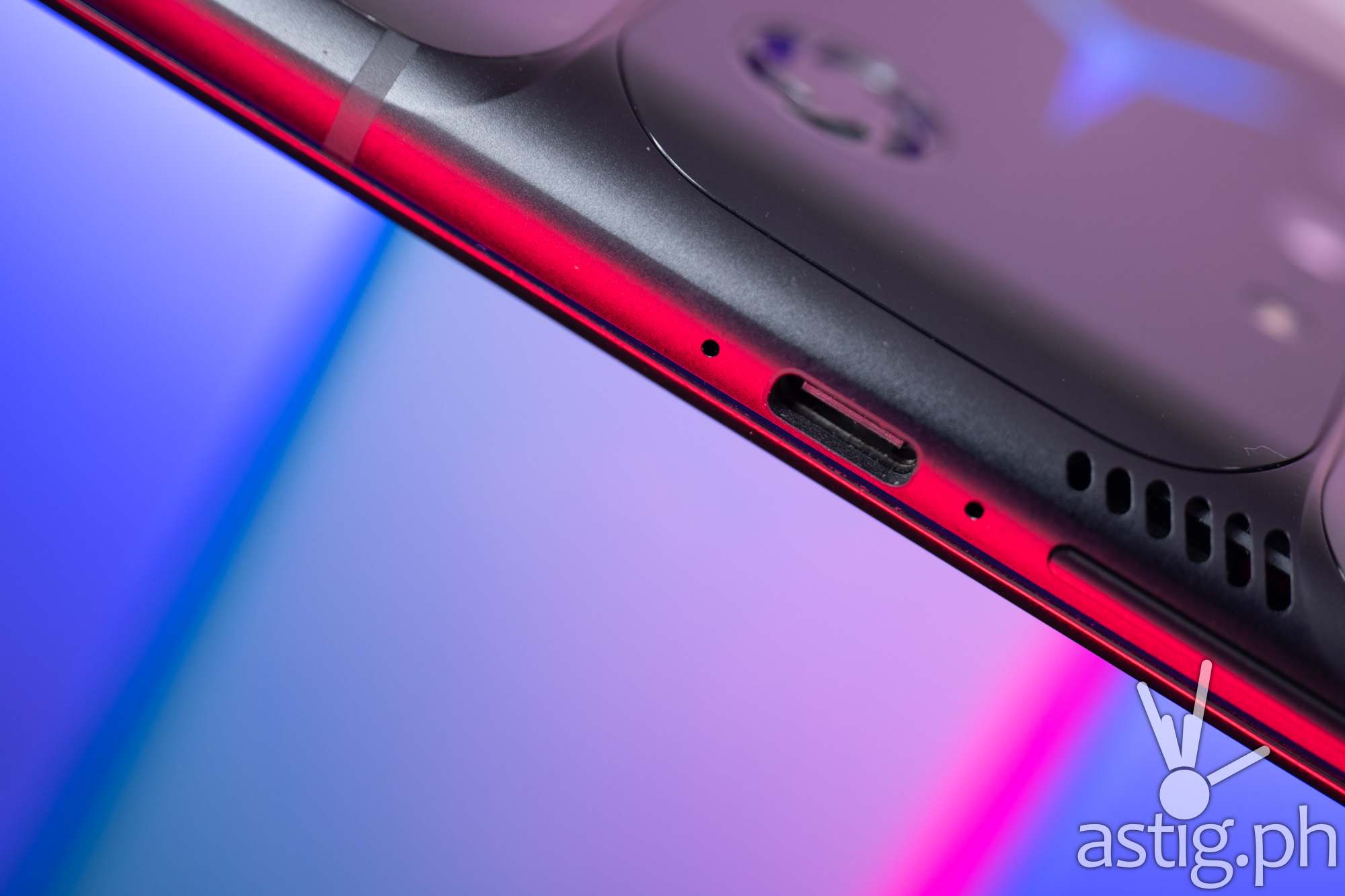 That's another record-breaking number for you, and one that we can easily validate: the phone does indeed charge its 5,5000 mAh battery from zero to 100 within the advertised time of 30 minutes. We've seen this before on its predecessor, but the speed at which it charges its batteries still amaze us every time.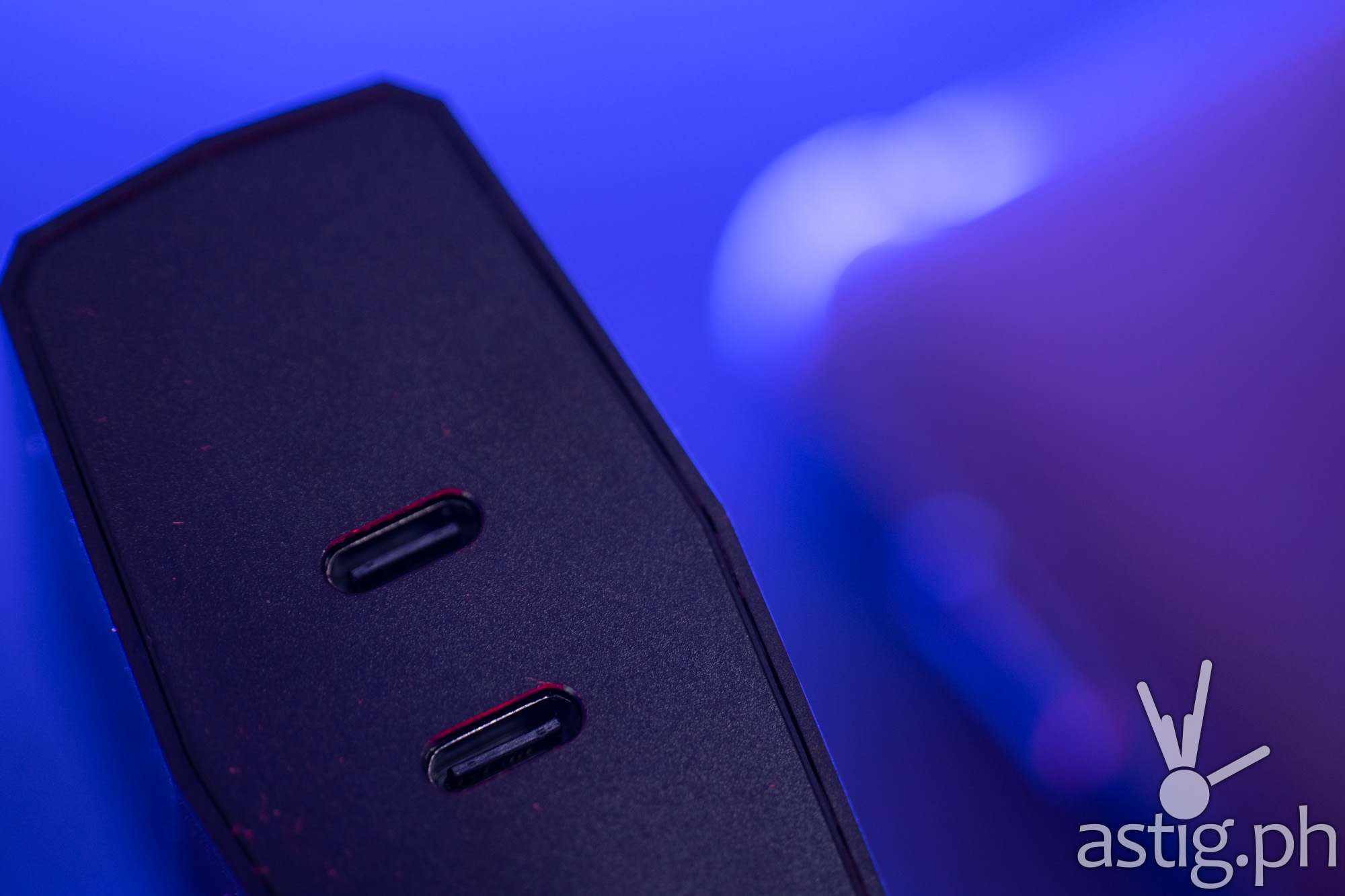 In order to accomplish this, the battery has been split into two modules: one on each side. The rear center panel still houses the dual rear cameras and RGB Legion Logo, but this time around there's an intake vent for the phone's fans.
Dual built-in cooling fans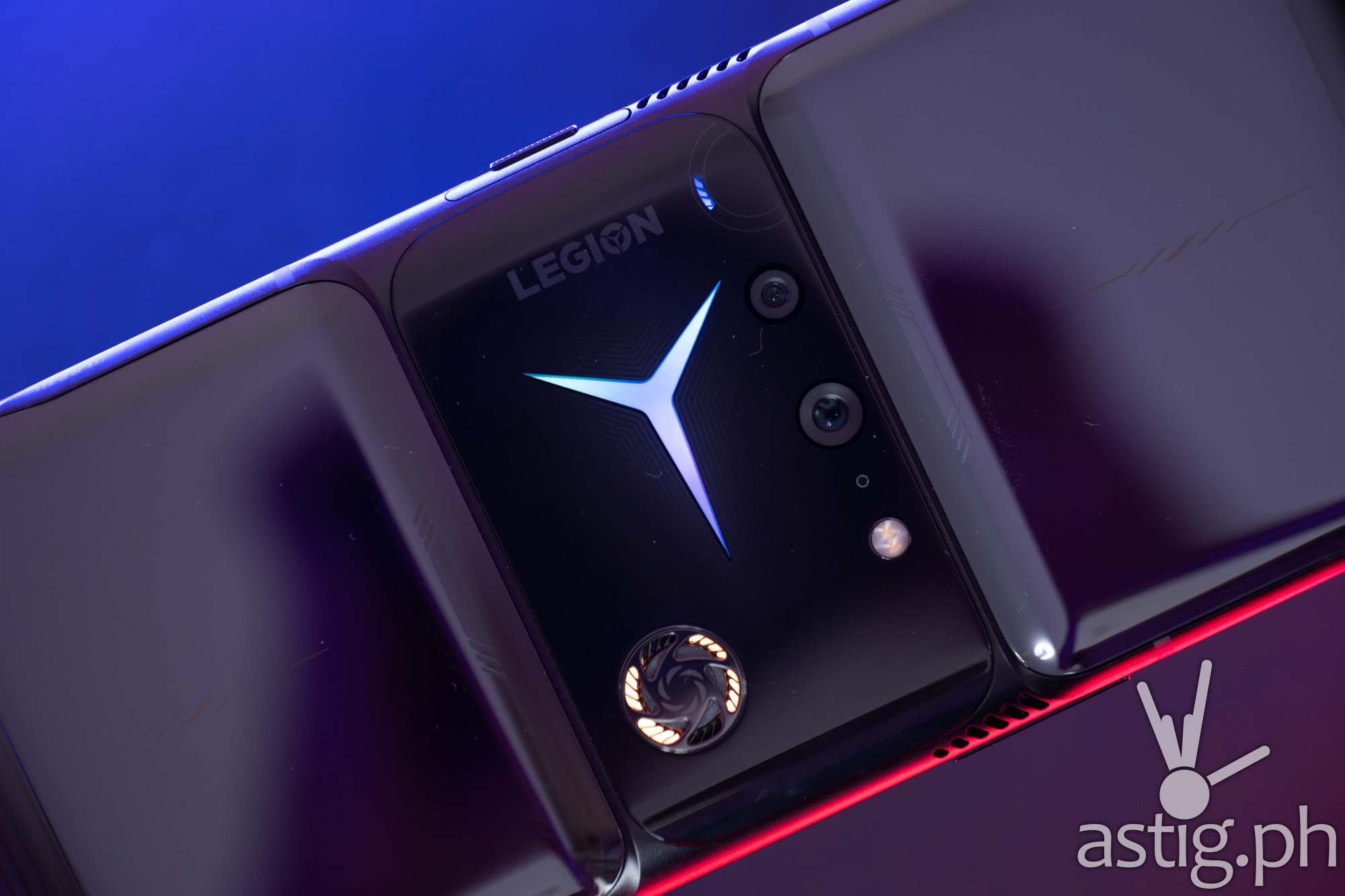 Yep you heard that right: fans are now built into the smartphone and yes, we wrote fans is in plural because in true "Dual" fashion, inside are two high speed cooling fans!
Does innovation count as another record break? Either way, the Duel 2 is the first mobile phone to have not just one, but two built-in fans.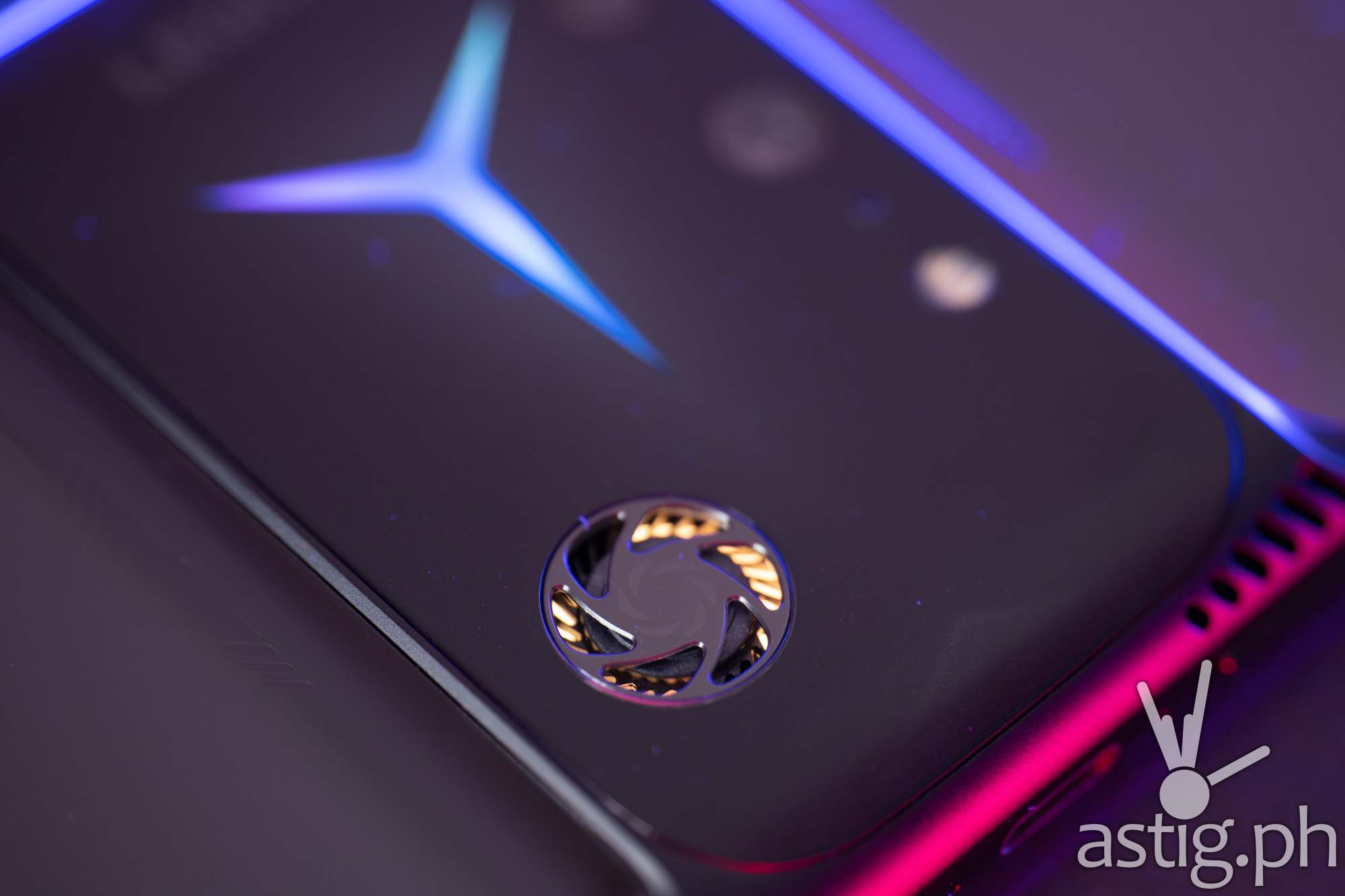 There's a big vent at the back to serve as intake for the primary fan, while smaller perforations to the side of the pop-up camera serve as an exhaust for the second, smaller fan. Obviously the rear intake will be blocked if you lay the phone on its back, so that second fan is pure genius.
On the official product page, Lenovo claims that this results in a 30% thermal efficiency compared to the first Duel phone. That thing was a fireball, as we've pointed out in our Legion Phone Duel review, that thing easily goes above 40 degrees Celsius, so we are glad that the product team made an effort to address that.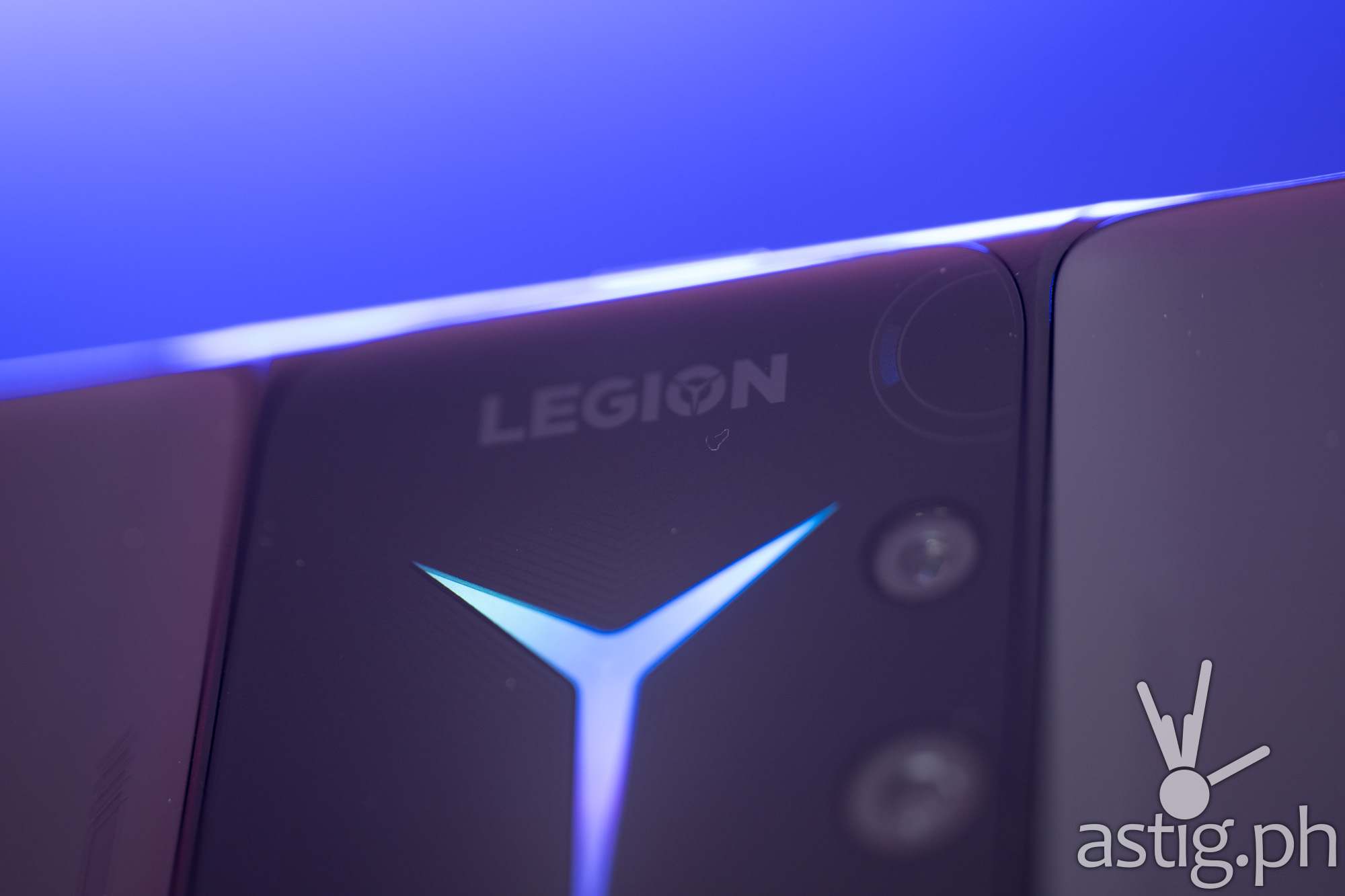 Stand-out Legion aesthetic
As a result, there's a clear protrusion on the center rear column where all of these extra modules are loaded. Just like the camera hump we didn't like it at first, but at least it's centered so it keeps things balanced.
We can always dream of having a flat behind, but we quickly got used to it. If anything, it sets the phone apart from anything else out there.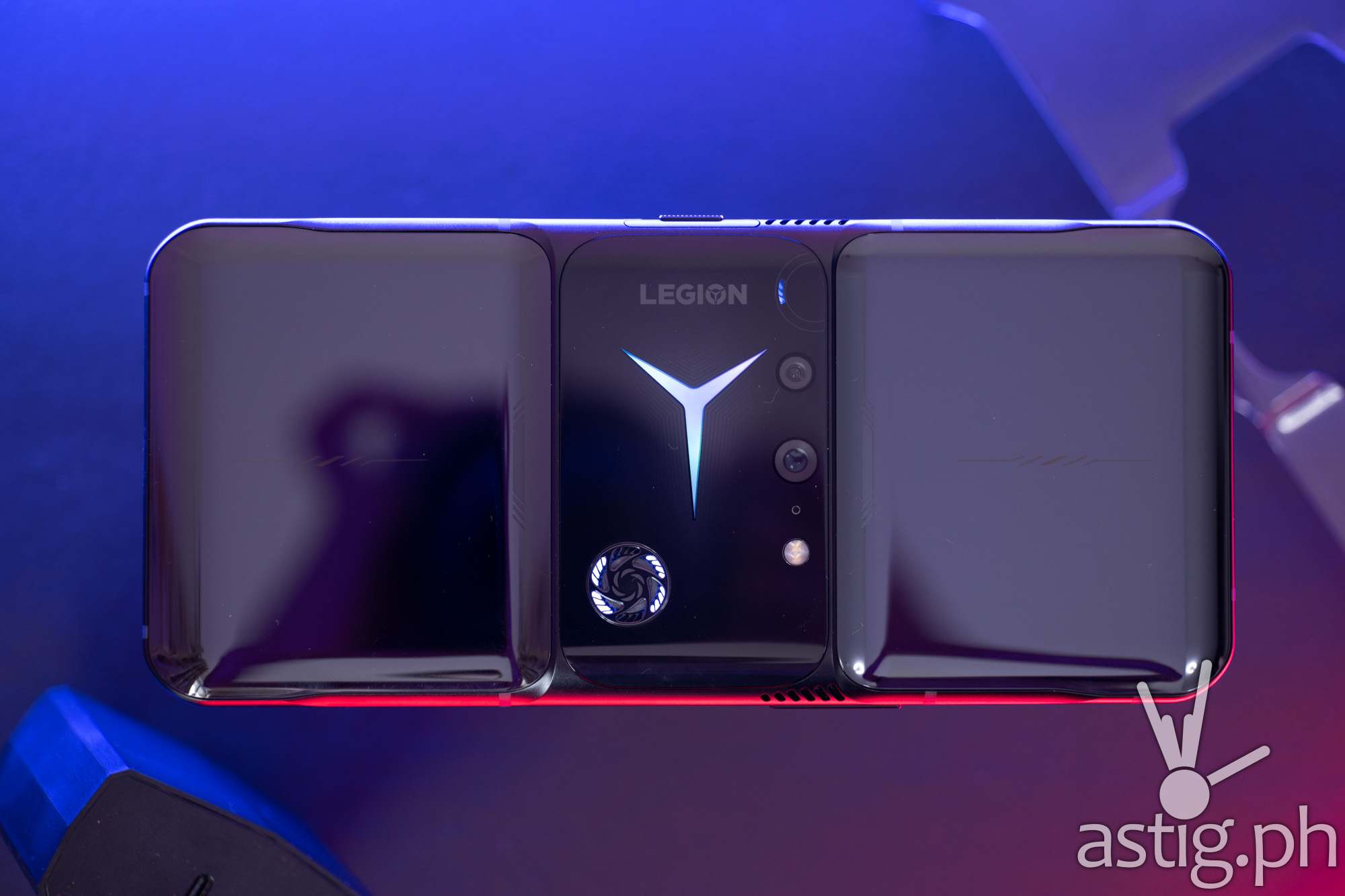 It also helps that the entire back panel is smooth and extremely polished. It's impossible to put into words how well-made it is. Overall aesthetic has been toned down by a notch compared to the previous generation, but it still excited our inner geek.
Anyone who sees it will not mistake it for anything other than a gaming phone, but photos and videos simply do not do enough justice. Like its predecessor, you just have to see and experience the glory of its design in person. There's no other way.
Eight programmable haptic triggers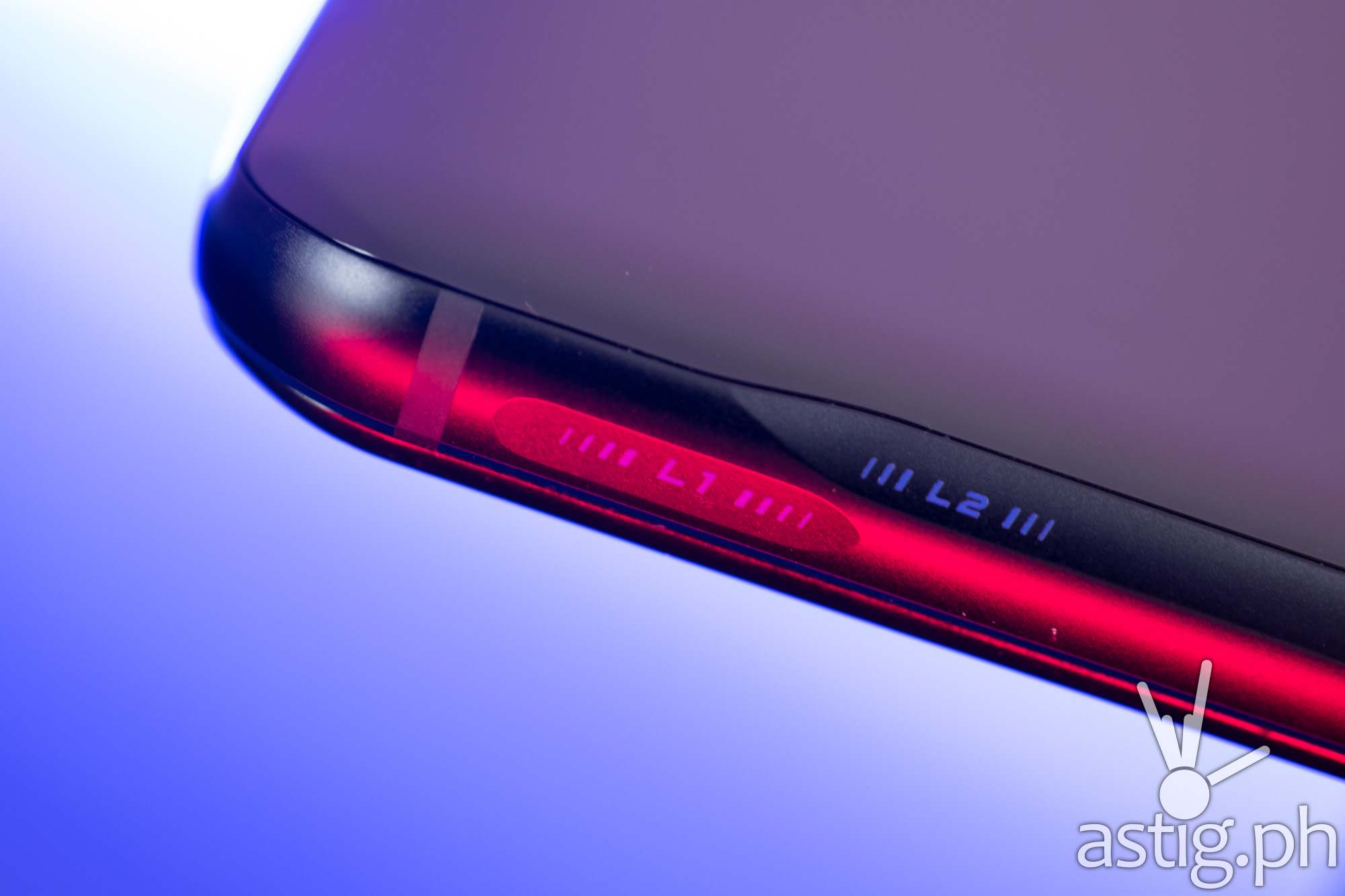 Speaking of experience, it appears that team Legion also took its learnings from the first Duel when it came to console-like input: the shoulder triggers have been expanded into two hemispheres each for a total of four shoulder triggers but that's not all. There are two more triggers on the back for a total of eight programmable triggers!
For reference, the nearest competitor – the ROG Phone 5 – has a total of six programmable triggers. Is that another record? We're starting to lose count.
Legion Realm gaming console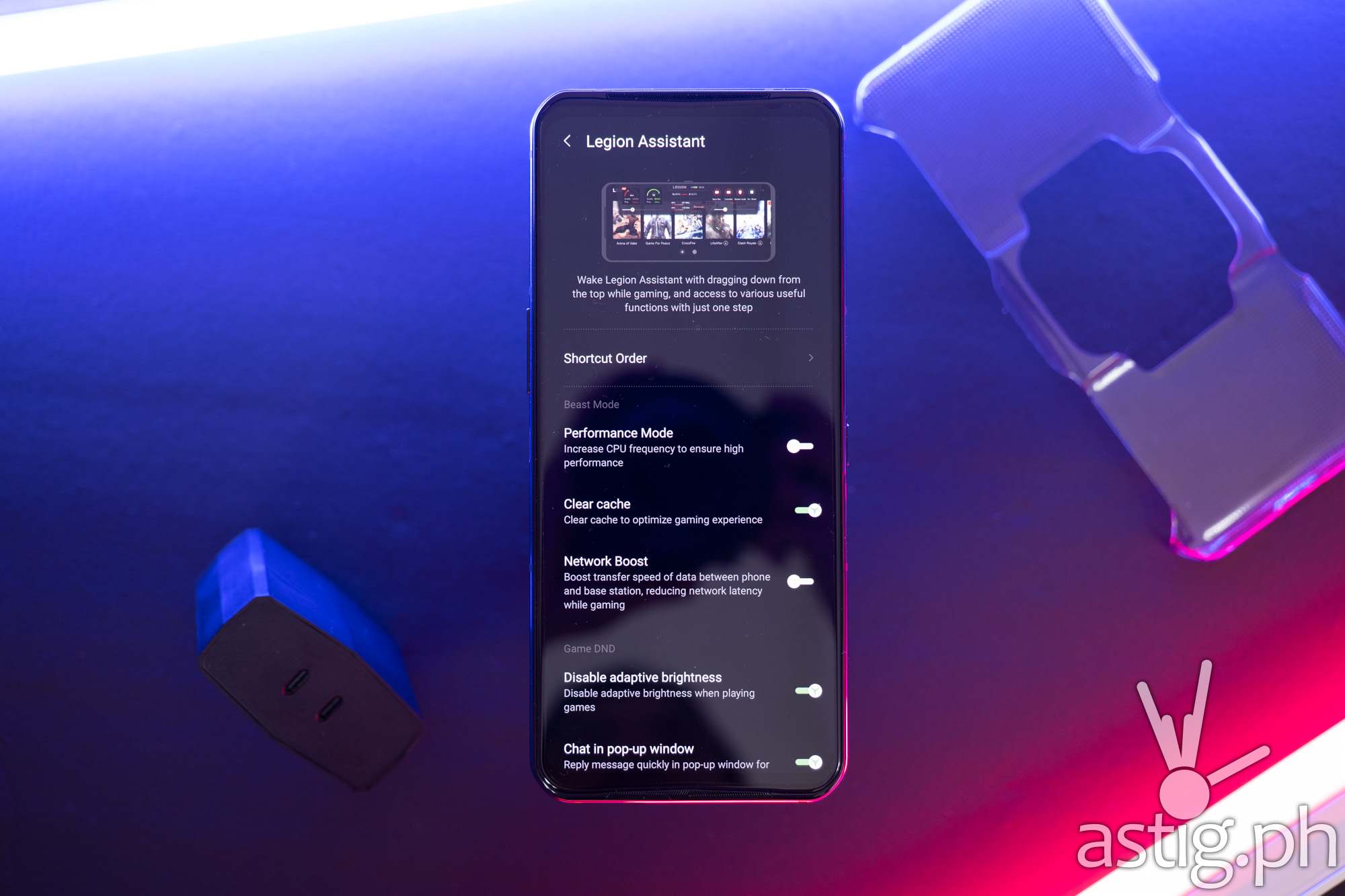 We can go on and on about the hardware, but we don't have all day so let's talk software: The Legion Phone Duel 2 runs Android 11 with ZUI 12.5 out of the box.
ZUI has always been close to stock, but for a gaming phone, the default theme and overall interface feels flat. Considering the fact that phone comes in an outrageously big box, we half-expected something equally exciting. Even the wallpaper looks plain and simple.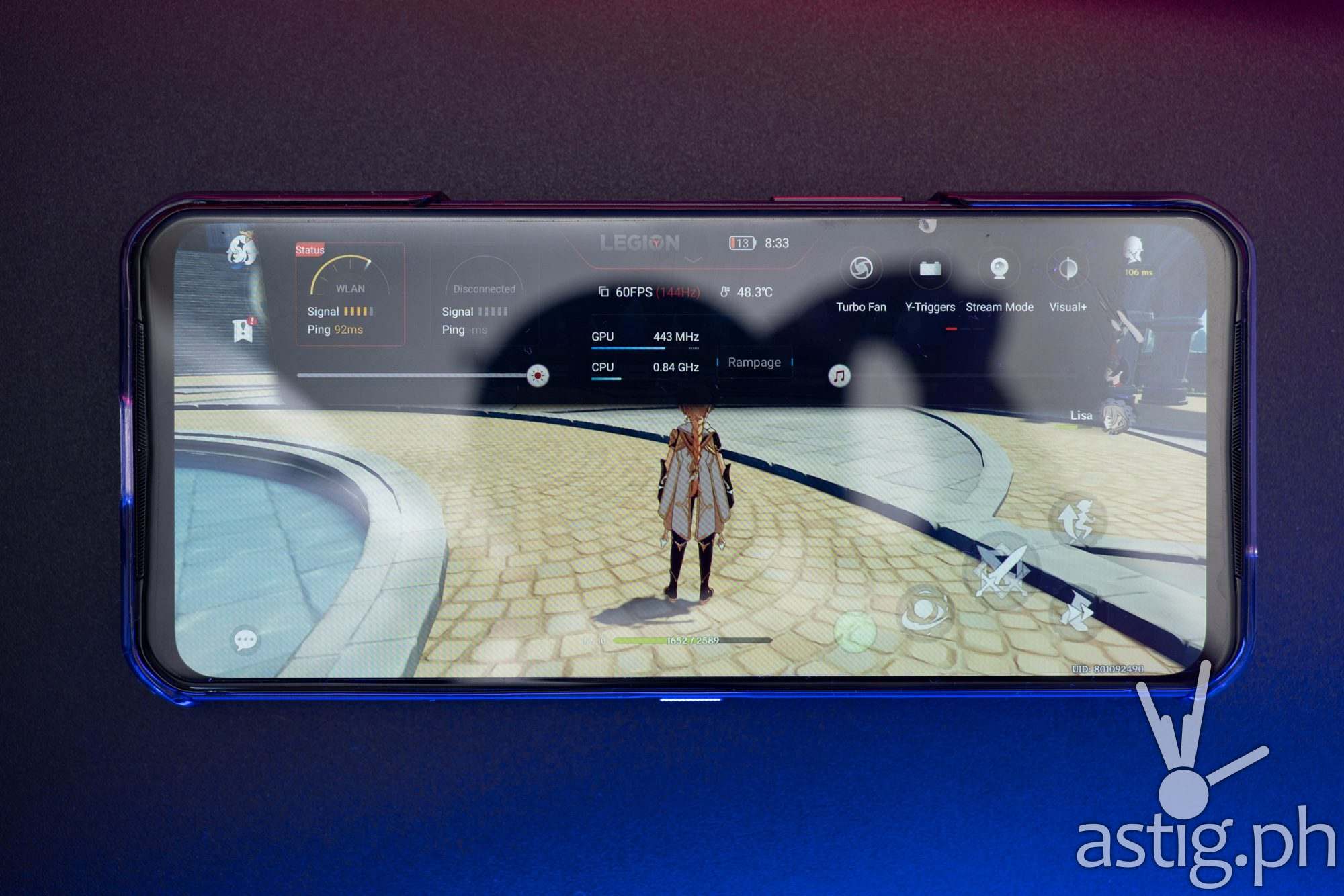 Legion Realm, Lenovo's gaming console / control panel, lets you do manage and interface with the phone's various software and hardware systems. You can change the colors and cycling pattern of the RGB logo, toggle the fans and adjust its speed, map the haptic triggers, configure live streaming, and the like.
We've seen already seen most of it in the previous generation, and while there are numerous improvements, and new features, it still feels short: there's still no easy way to record both in-game and microphone audio at the same time, and you can't configure floating windows so you can chat and browse the web while you're in-game.
It supports WhatsApp and Line, you can't re-program it for other apps like Discord, Facebook Messenger, or Viber.
Lag does not exist in the Realm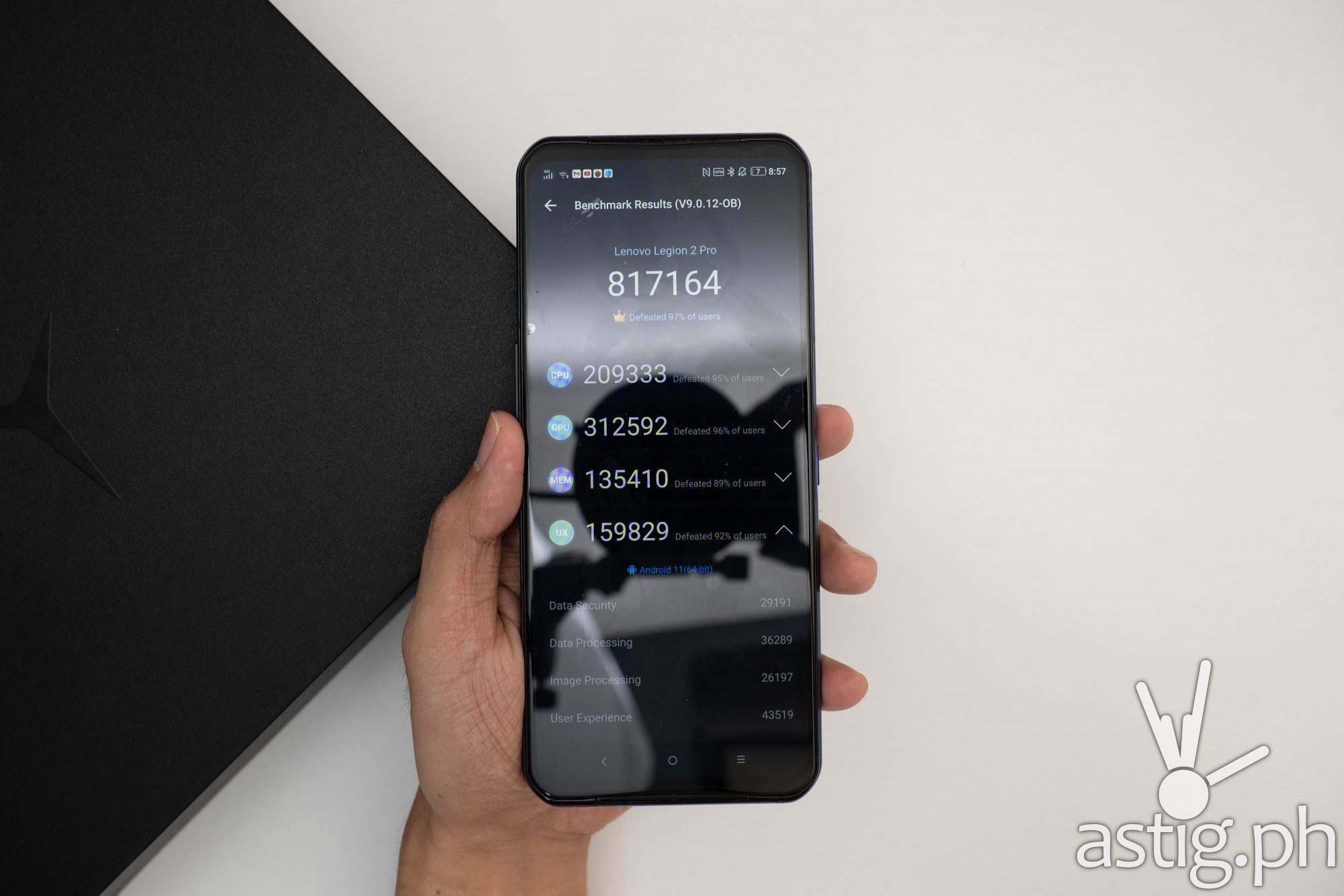 Despite this, the Legion Phone Duel 2 outperforms well – almost everyone, if we are to believe AnTuTu's post-benchmark numbers. We scored 817k on our first benchmarking attempt, outperforming 97% of users. This places us at in the top 3% worldwide, and we weren't even trying. We've seen test results as high as 830 or even 840k.
More importantly, system temperatures only rose by 9 degrees Celsius during the test, and that's with the fan turned off. Turning it on high speed mode minimizes the temperature rise down to just 5 degrees.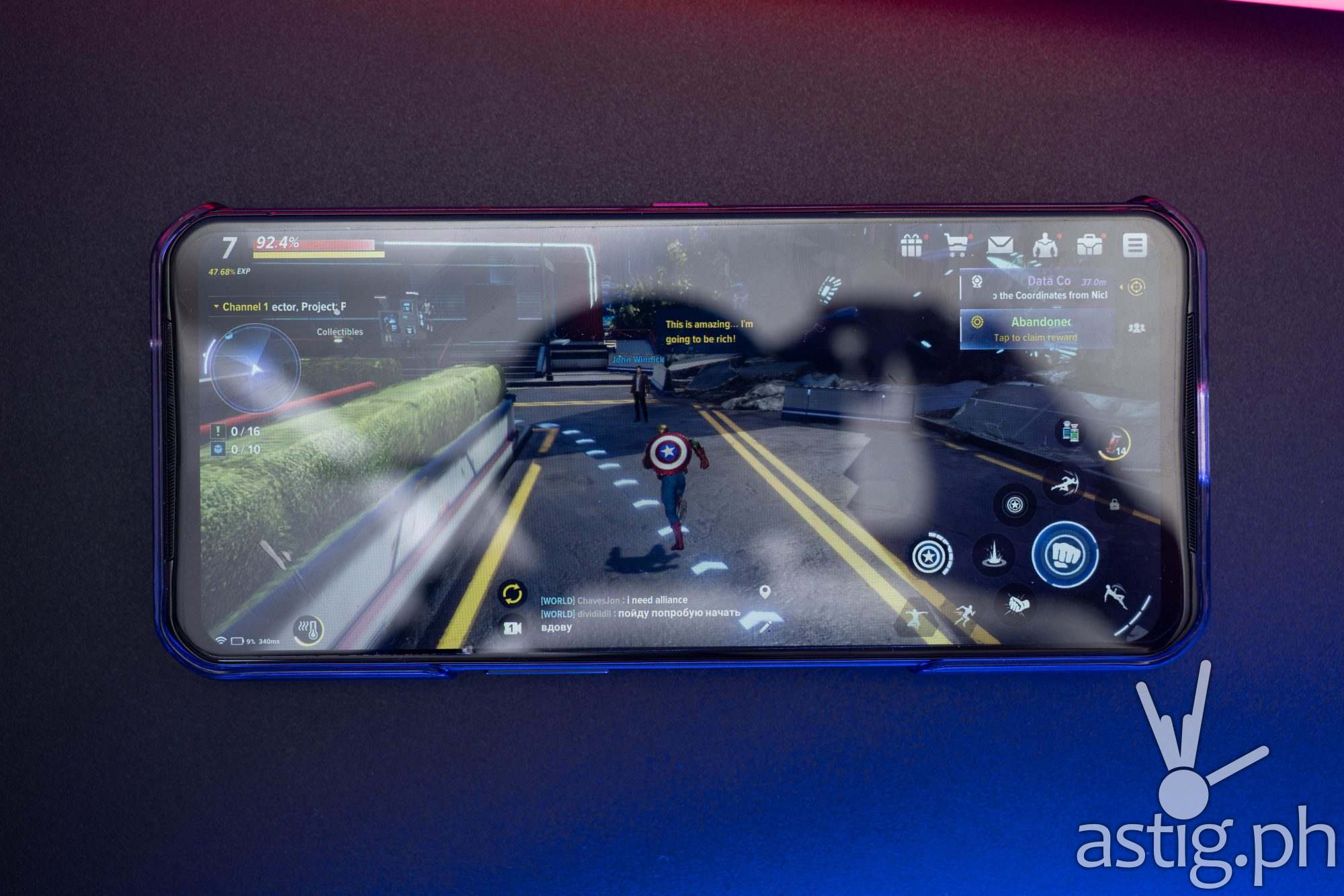 It took everything we threw at it and ran it smoothly at the maximum settings at 60 FPS. This included Diablo Immortal (Alpha), Marvel Revolution, Marvel Super War, Mobile Legends (MLBB), League of Legends: Wild Rift, PUBG Mobile, Valorant Mobile, and many more.
Also, latency is consistently low thanks to excellent 5G and Wi-Fi 6 modem on the Snapdragon 888.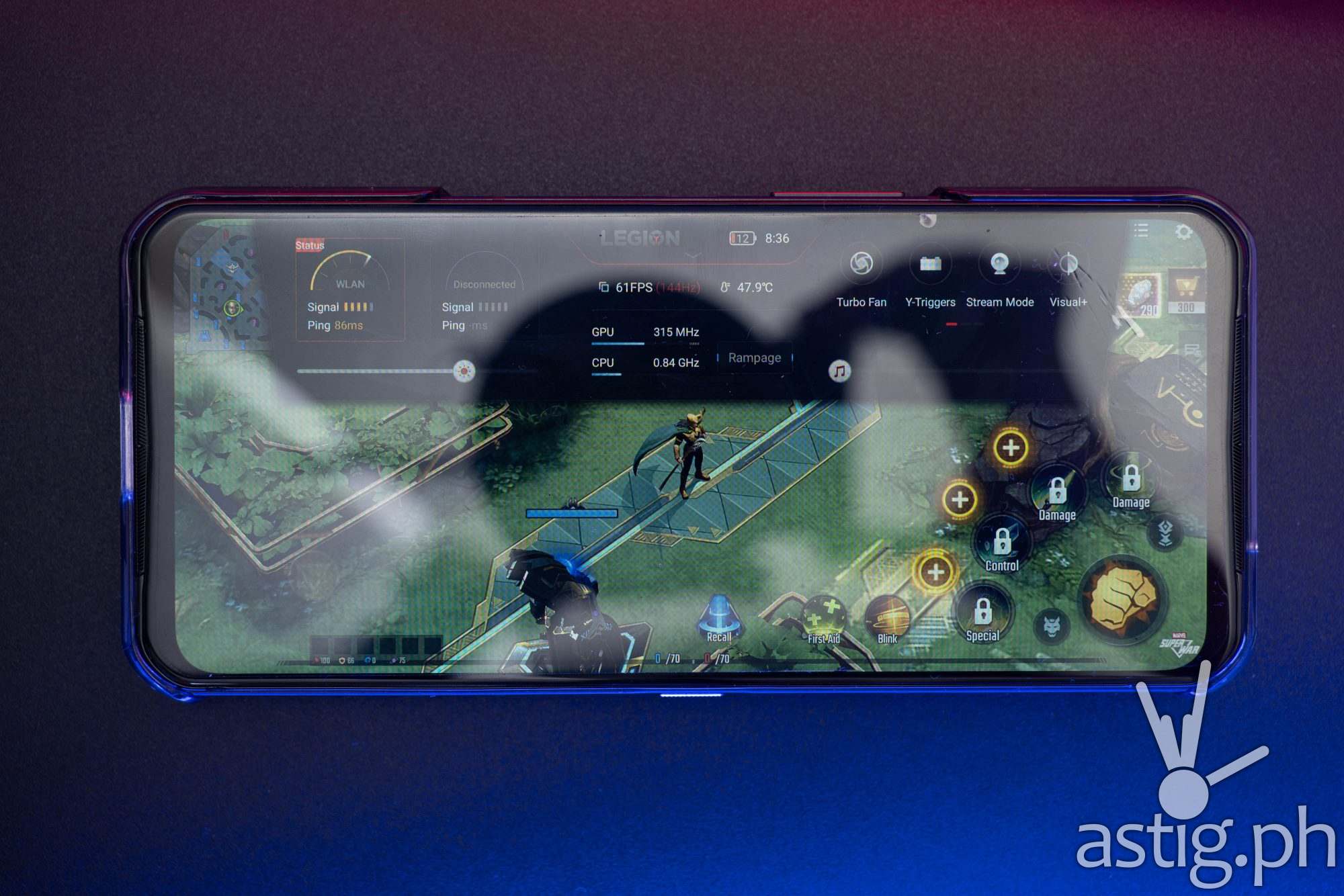 Best of all, the display panel's high refresh rate and non-existent input lag thanks to its 720Hz touch sampling rate makes a huge difference in MOBA (multiplayer online battle arena) and FPS (first person shooter) games.
Unlike other phones the entire panel is responsive, including the edges. Having bezels on the side (landscape) also helps prevent phantom touches on the screen, a problem that we've encountered on phones with super thin bezels.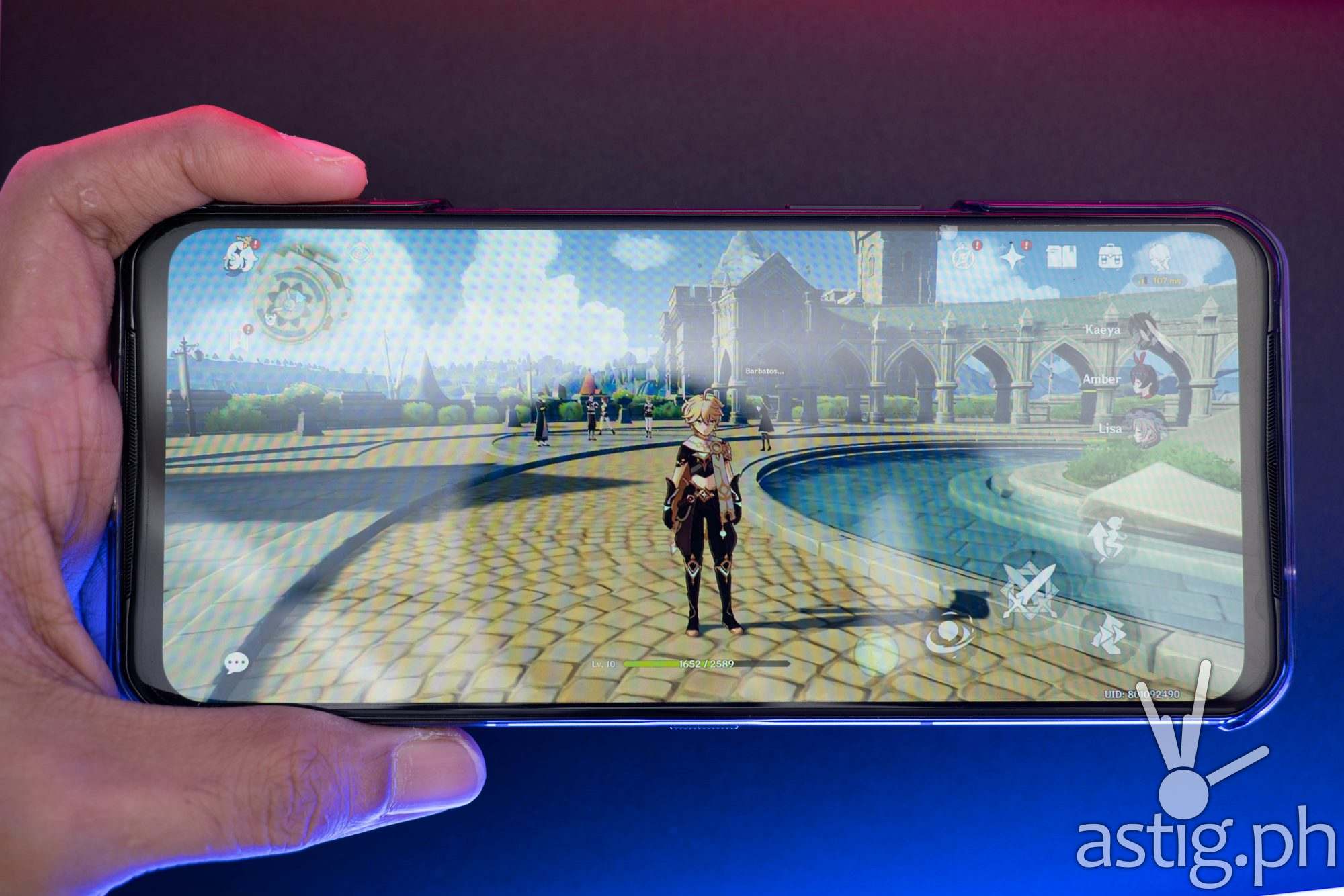 If there was a game that made it stutter somehow, that would be Genshin Impact, which can bring the phone below 60 in certain areas. Also, expect frame drops when you look around too fast for the first time. Once the visible portion has been loaded into memory, frame rates go back up.
We were running the game with everything on the maximum possible settings though, including draw distance and motion blur. Lowering those two settings results in buttery-smooth, consistent frame rates with minimal differences in image quality.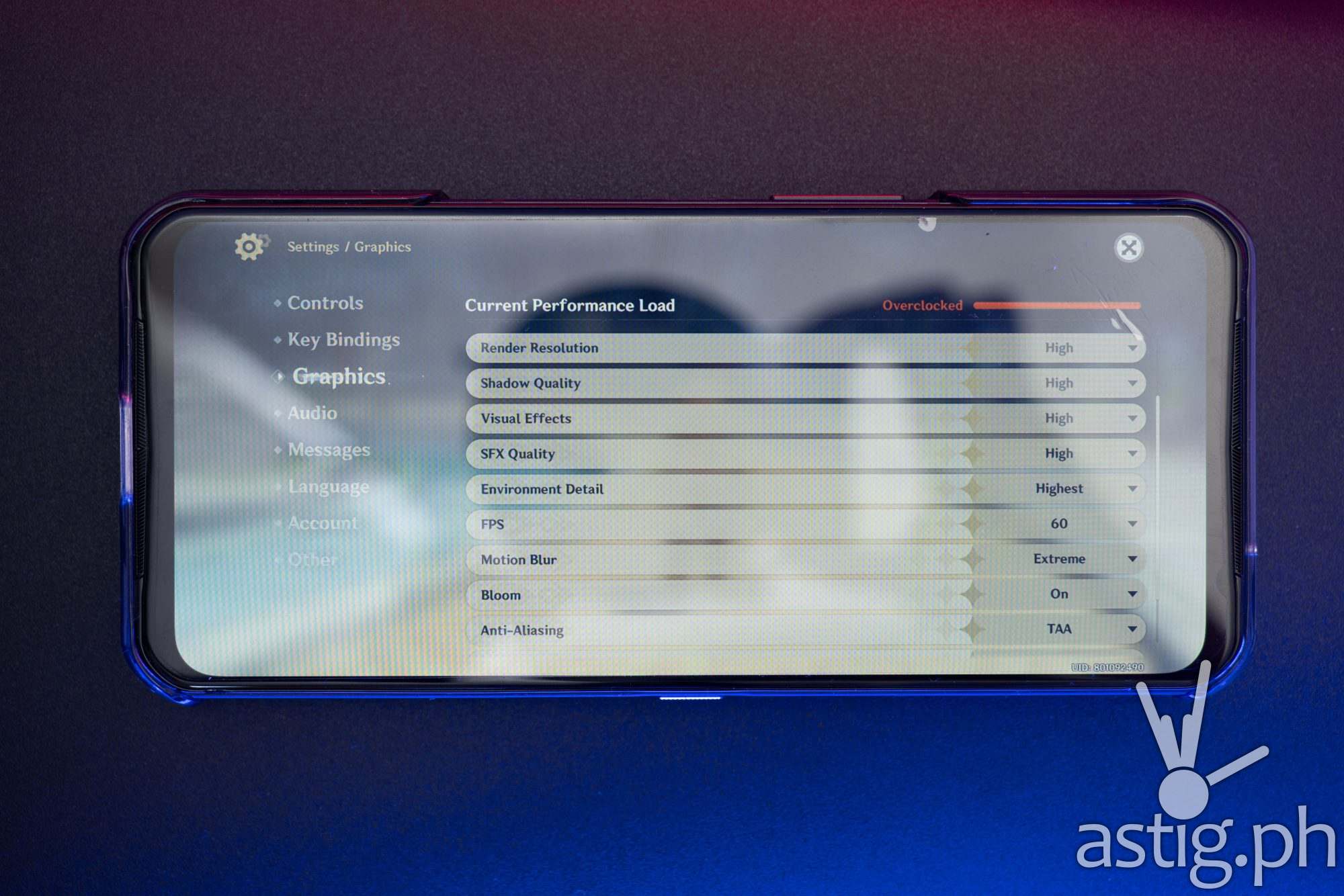 What about entertainment, social media, and e-learning?
It's the best. In fact, it's overkill.
Look: you have a phone that runs the toughest games, including Genshin Impact, at its maximum settings. Netflix, Prime, Facebook, Instagram, Waze, Zoom, Microsoft Teams, and all the applications in the entertainment, learning, and productivity category are but a walk in the park for this beast.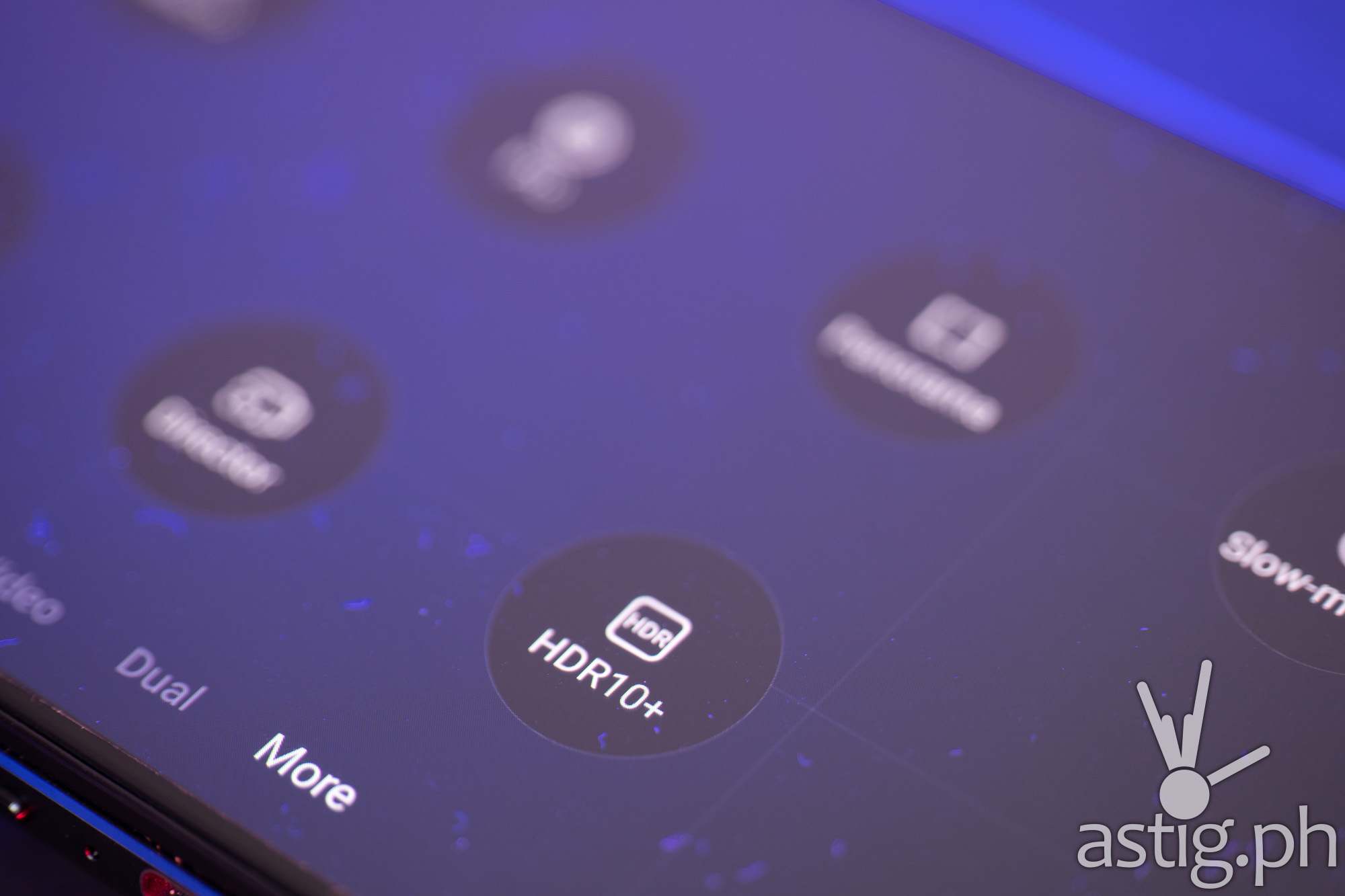 Its almost 7-inch screen with HDR10+ and dual stereo speakers is entertainment heaven.
That's the advantage of a gaming phone like the Lenovo Legion Duel 2: Games really maximize the full potential of whatever hardware it's running on, so all other applications benefit from it too.
Okay great, but the cameras must suck, right?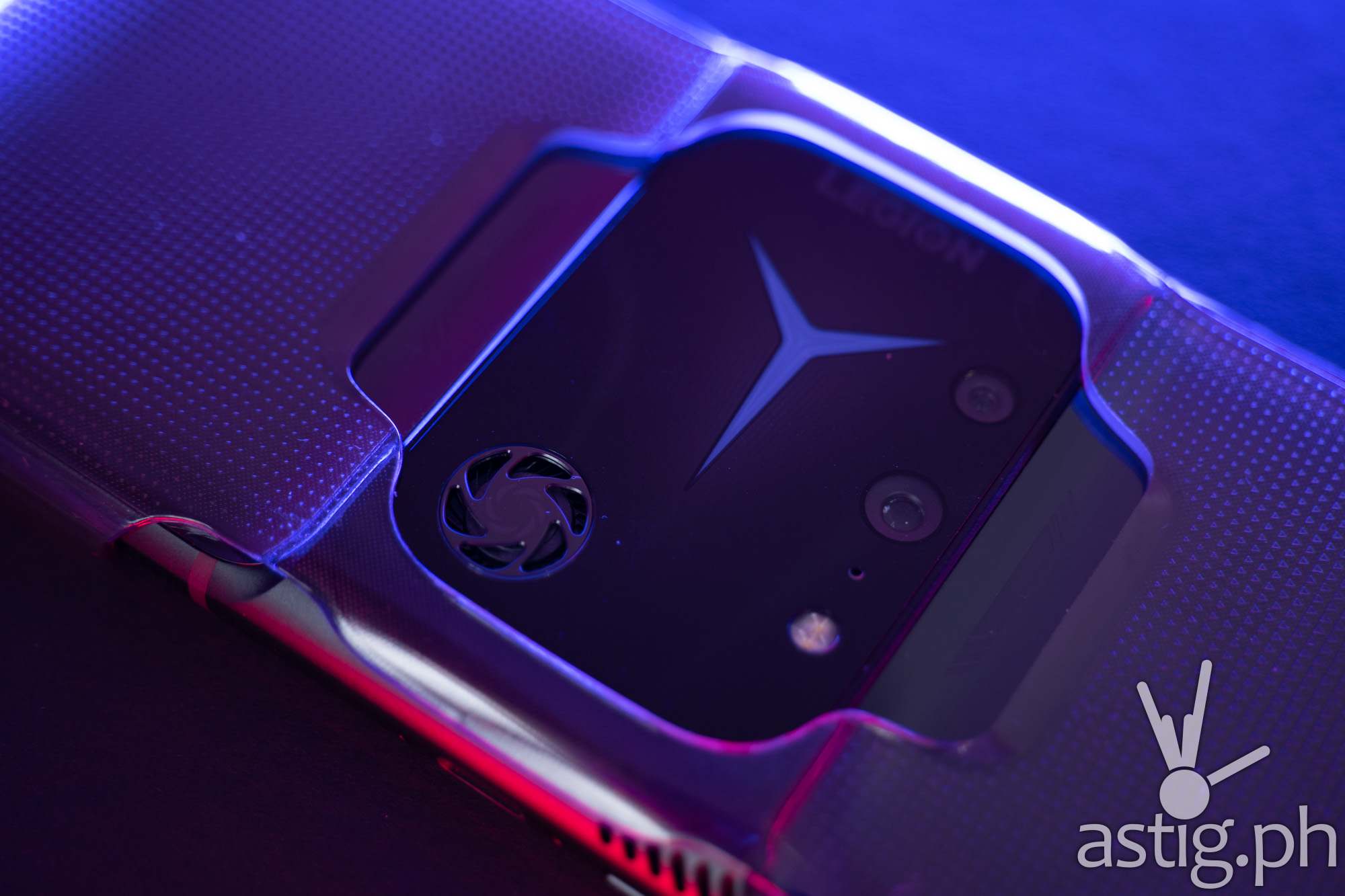 Like its predecessor, the Duel 2 packs a dual camera system consisting of a 64MP f/1.9 wide-angle camera and a 16MP f/2.2 ultrawide camera. The 64MP main camera now features a 1-micron sensor, up from 0.8 microns on the previous generation.
It still doesn't have OIS (optical image stabilization) on any of the sensors, but there's a noticeable improvement in overall sharpness and image quality, even in low light situations. Noise levels are low, and the color science produces pleasing, natural-looking results most of the time.
It does a very good job of identifying the correct white balance temperature, too, so our photos were almost always usable as long as we stayed reasonably still and kept our subject in focus.
Our selfie camera gets a big upgrade with its shiny new 44MP f/2.0 sensor – up from 20MP f/2.2 last year. That's bigger than the main sensor found in some smartphones, and it produces such pleasing results that it makes you want to take selfies more often.
Streamers and content creators would love this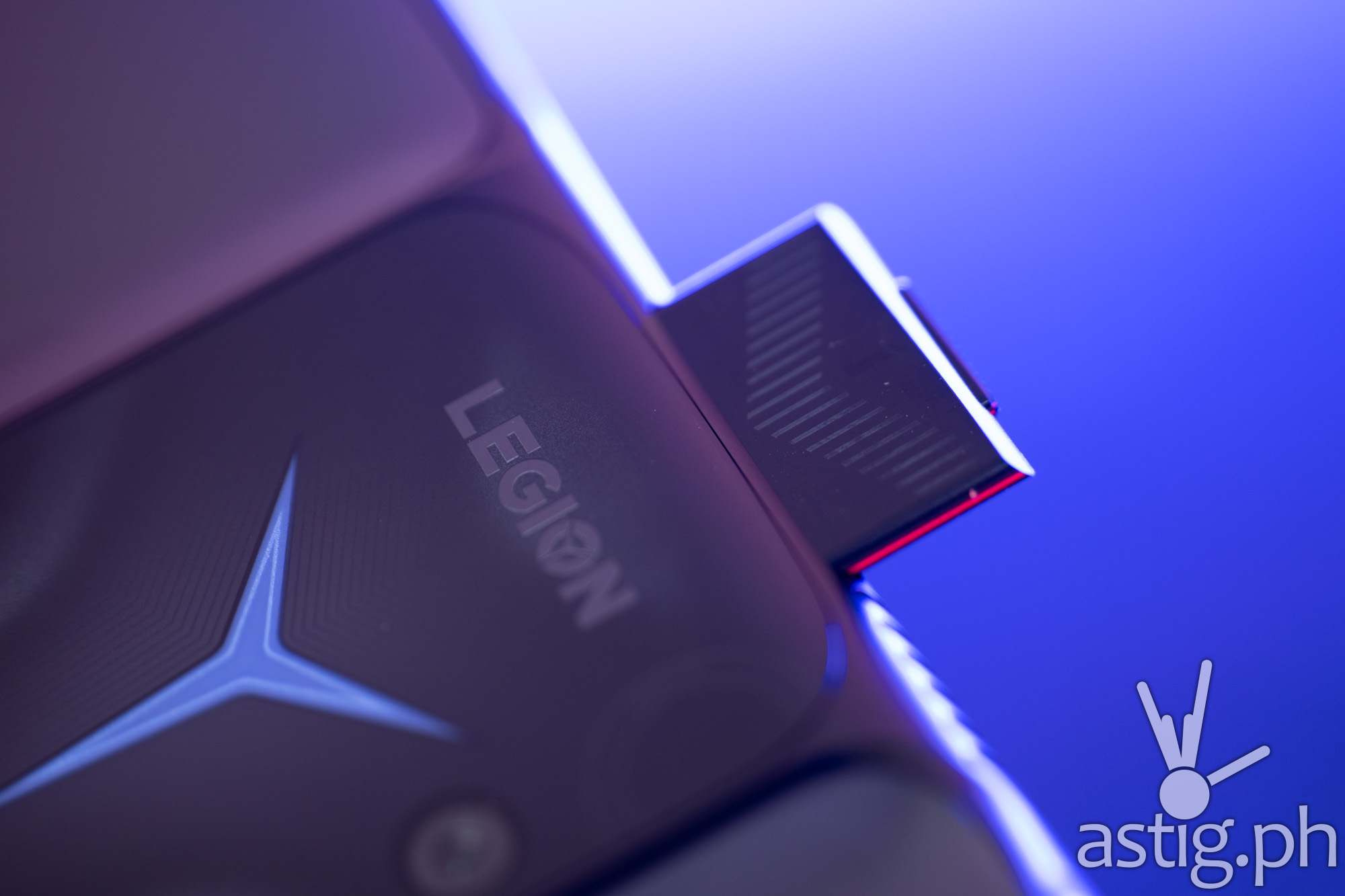 For video content creators, we are happy to report that both rear and front cameras now support 4k 60fps videos. The 64MP rear sensor can go up to 8k 24fps, but there is a noticeable increase in noise levels. It also generates ginormous files, so we can't really recommend it for practical content creation right now.
You can even take HDR videos if that's your thing, and you can shoot simultaneously with both front and rear cameras too.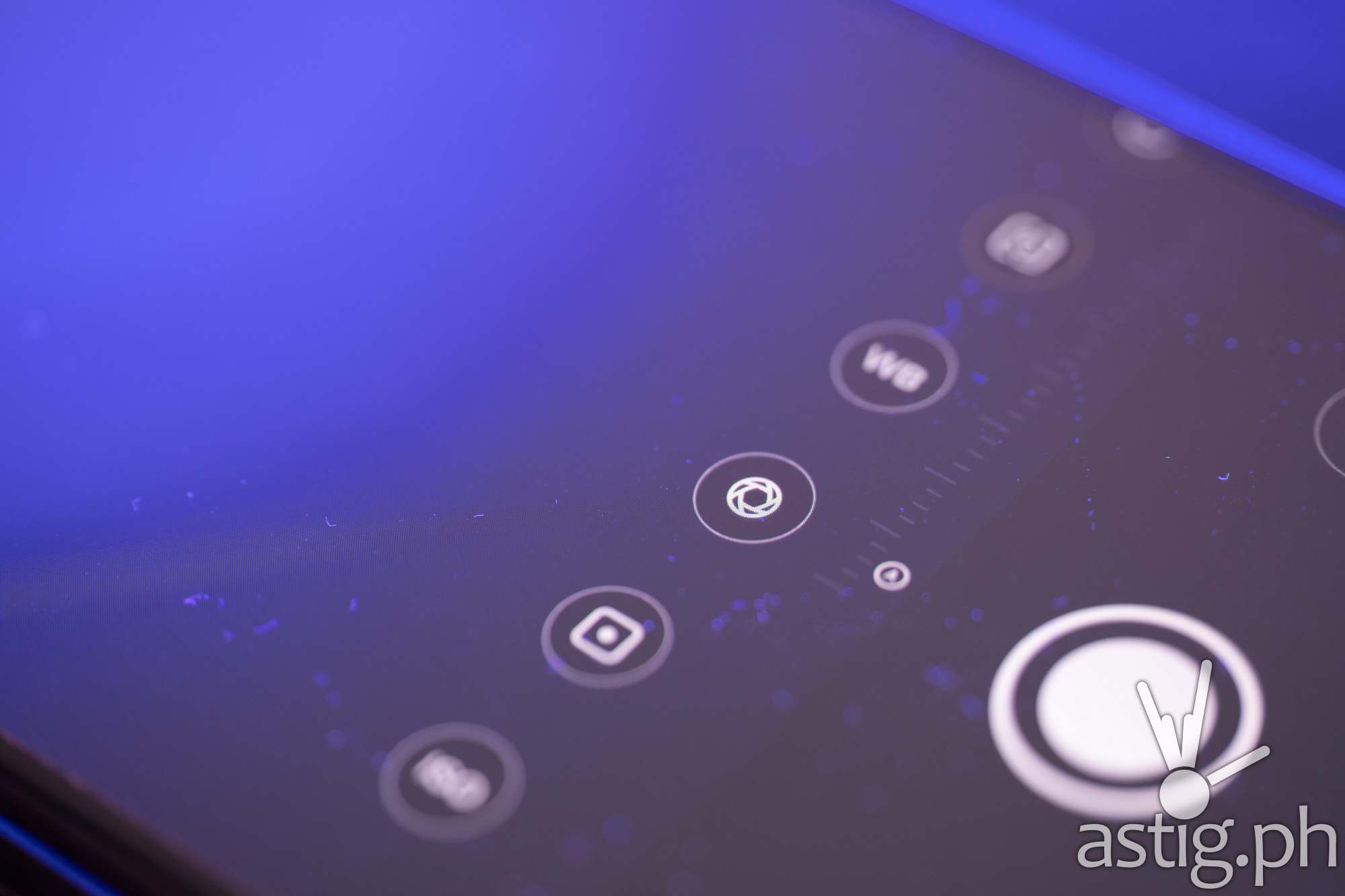 Shooting in Pro mode allows you to fine-tune your camera settings for more consistent shots. This is crucial for content creators, and you can see the results in the unedited samples that we shot for our vlog at the TechKuya Facebook page.
Sample video taken with the Lenovo Legion Duel 2 Pro 44MP selfie camera:
Sample video taken with the Lenovo Legion Duel 2 Pro 64MP rear camera:
Unstoppable battery life
Powering the Duel 2 is a 5,500mAh battery, split into two modules on the left and right sections of the phone. Like its predecessor, this was done to make 90W charging possible and boy, Lenovo wasn't kidding when they said it only takes 30 minutes to charge up to 100%.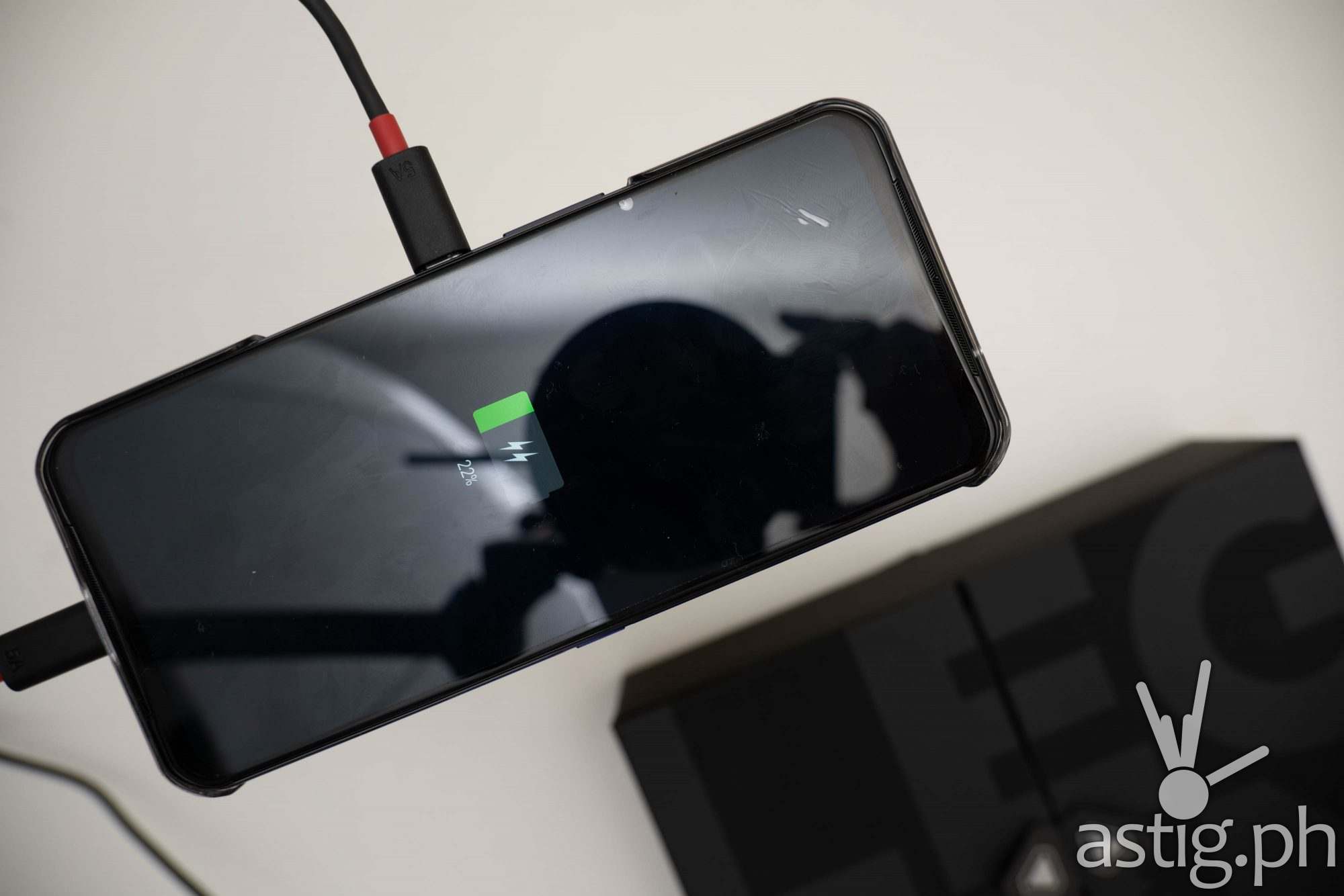 If you recall, it took us around 34 minutes to charge the first Lenovo Legion Phone Duel, and that thing only had  a 5,000mAh battery. This could only mean that internal charging speeds must have improved somehow.
Overall battery life has definitely improved – on average, we're seeing at least one and a half day of usage time with moderate gaming. We'd start the day with a full battery, and we'd still have enough juice left at the end of the night to go through the next day.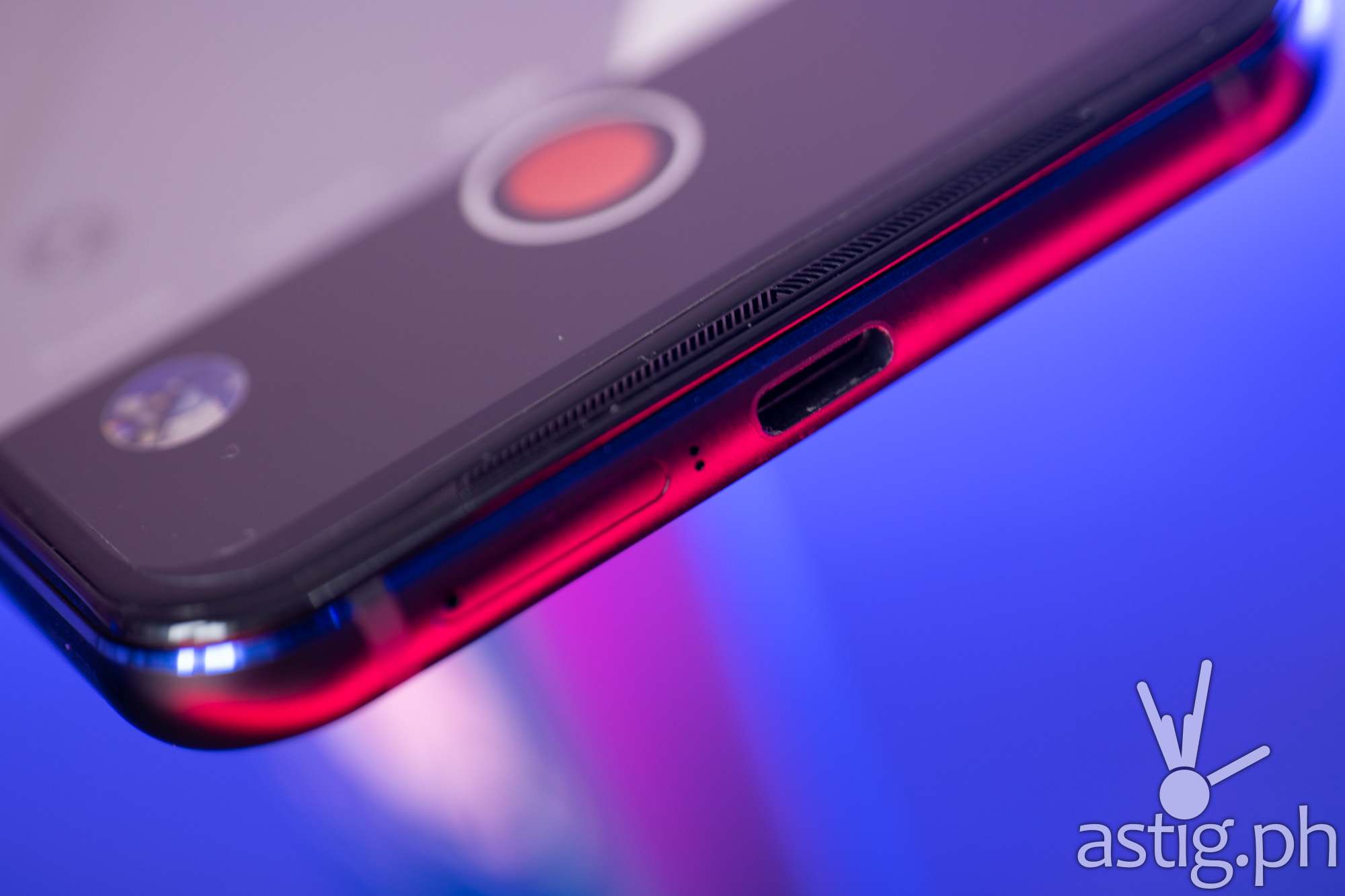 Again, this is with moderate gaming of about 2-3 hours each day! These are impressive numbers, and we're glad to see that Lenovo is taking strides to improve overall usage time.
It wasn't too long ago when gaming phones couldn't even last four hours without dying, and it just goes to show how much progress we've made.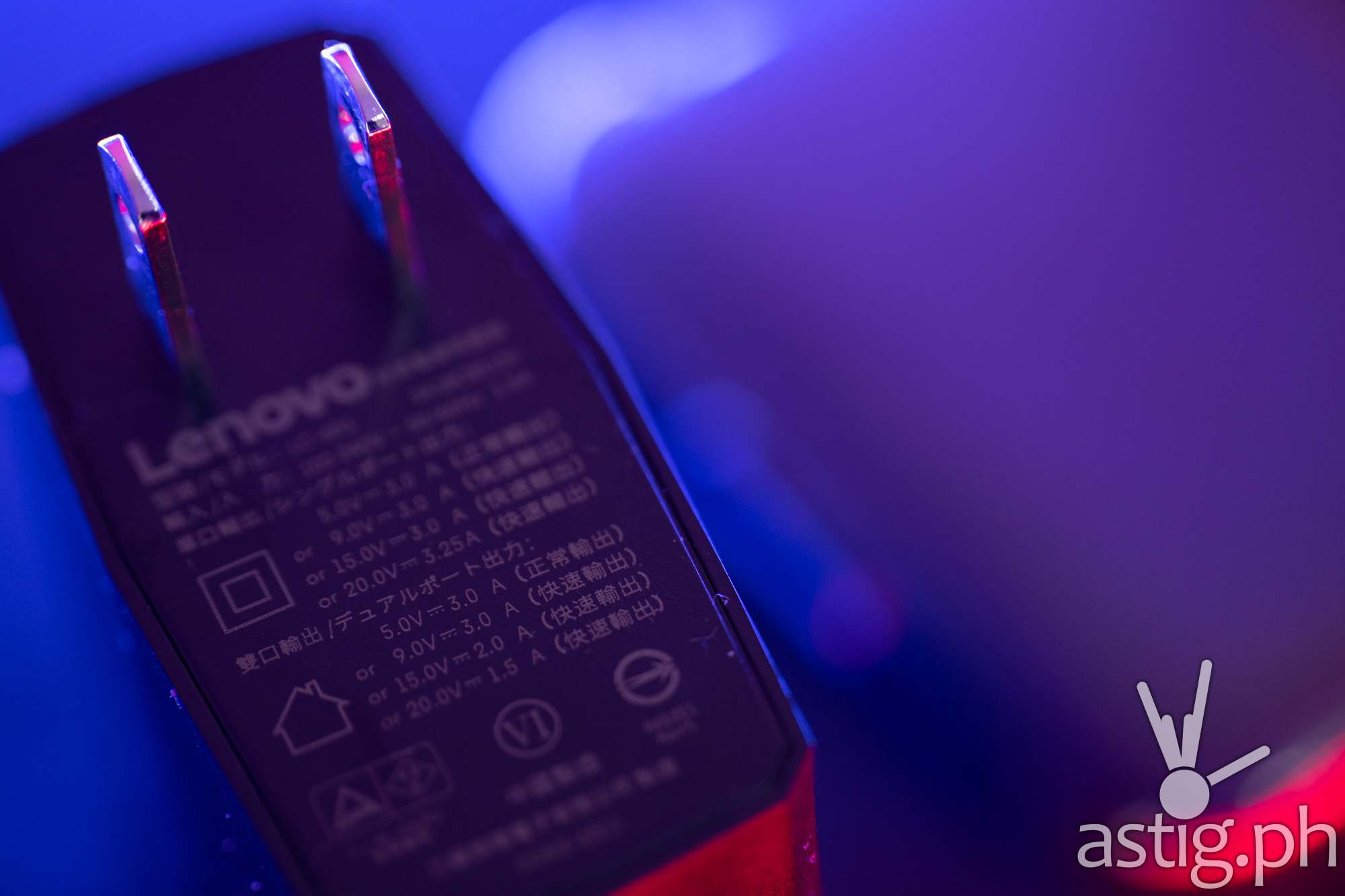 … and then there's the cost of admission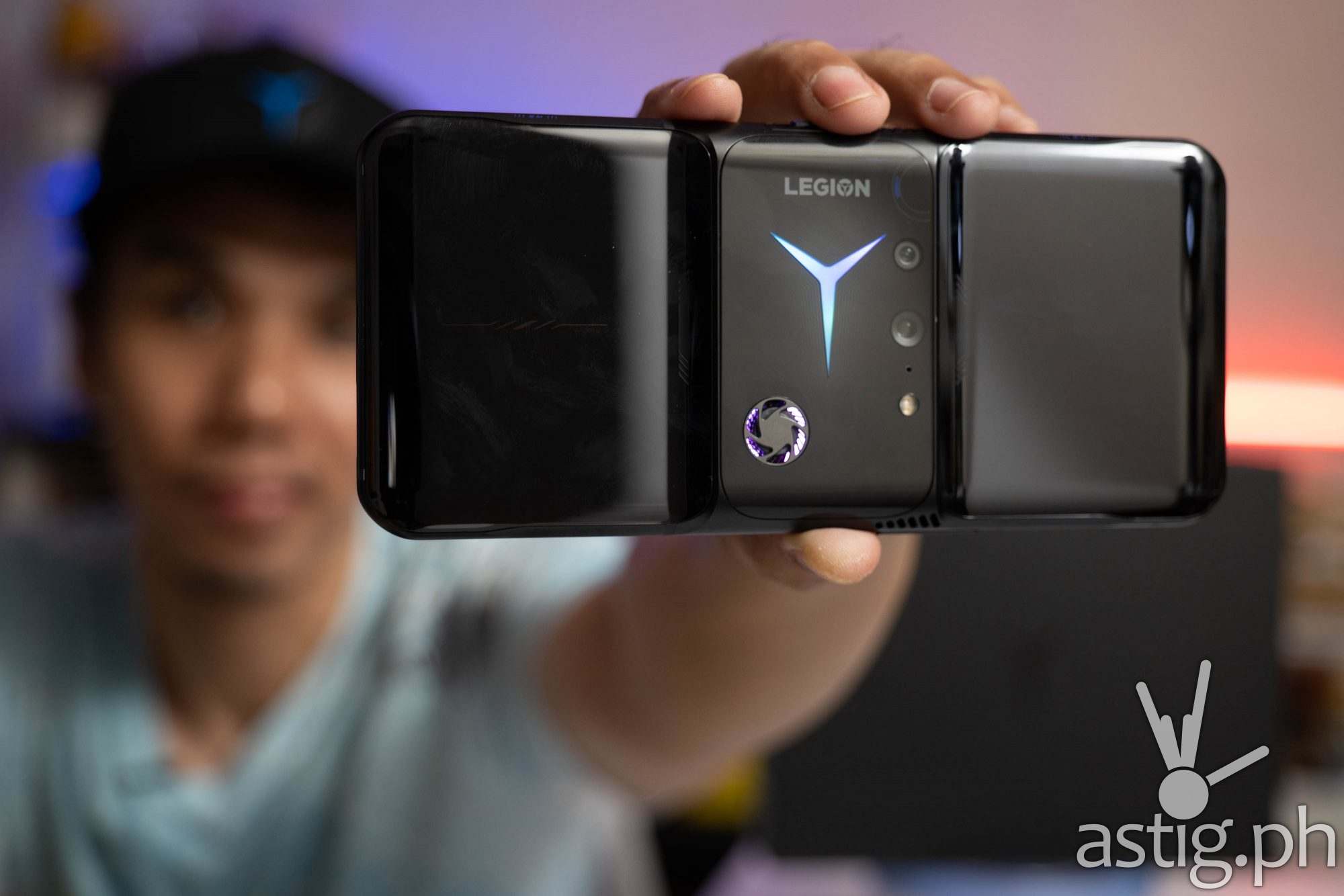 In the Philippines, you can get Lenovo Legion Phone Duel 2 for as low as Php39,995 (12GB / 256 GB). That's how much the first Legion Phone Duel was priced when it first came out!
If you factor in the major improvements made on the the Legion Phone Duel 2, it's surprising to see such competitive pricing. We're not just talking about performance, but the features that come along with it makes this one of the most competitive gaming phones that you can get right now.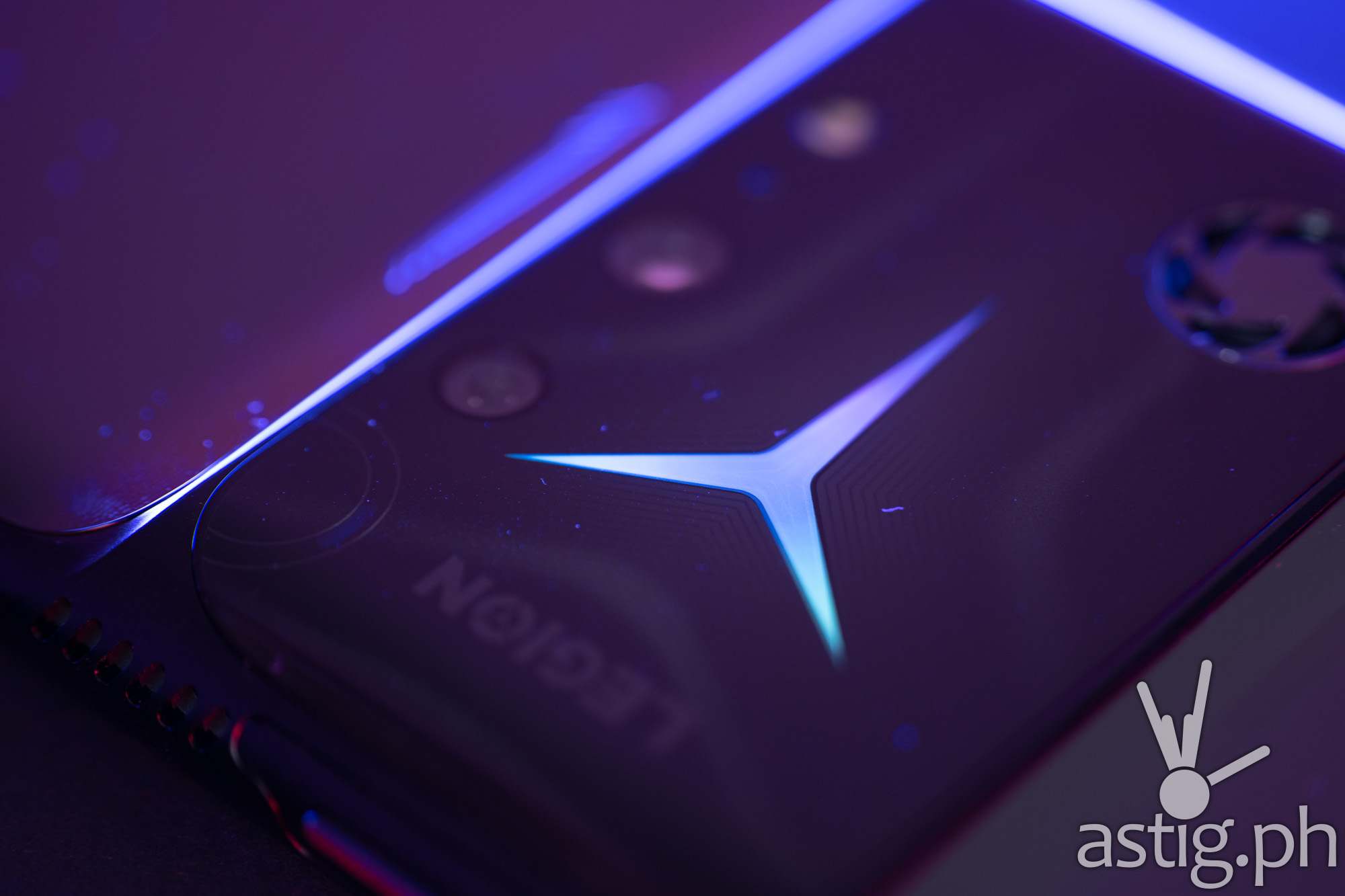 The dual fan architecture is a risky move for sure – there's nothing like it in the market right now and for all we know, chipsets of the future might become efficient enough to not need it. Lenovo is taking a risk here, but we're all for innovation and we have to applaud the product team for having the balls to stand out with such an unconventional design.
What are the cons?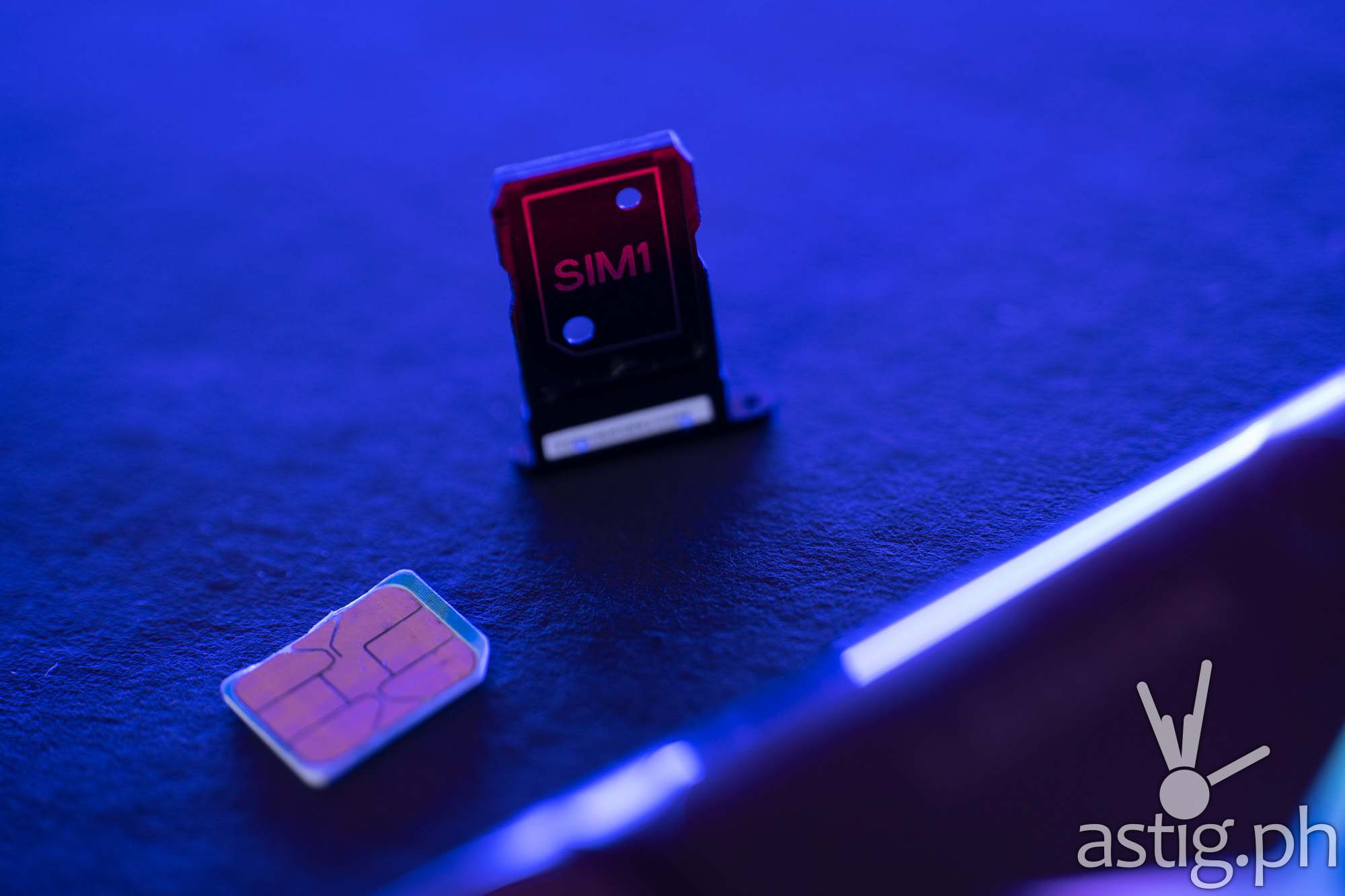 We tried our best to keep things balanced by thinking of reasons why you shouldn't get the Legion Phone Duel 2, but Lenovo is making it more and more difficult to do so. Obviously it's big and bulky, and we've already talked about the software being plain and not as feature-rich compared to other gaming phones.
The rest would be nitpicking: IP68 rating, no micro SD card slot, no 3.5mm audio jack (it comes with an adapter though), and no wireless charging – all features we can live without.
So unless you absolutely must have IP68 water resistance or wireless charging, there really isn't a reason to choose a flagship over this for mobile gaming.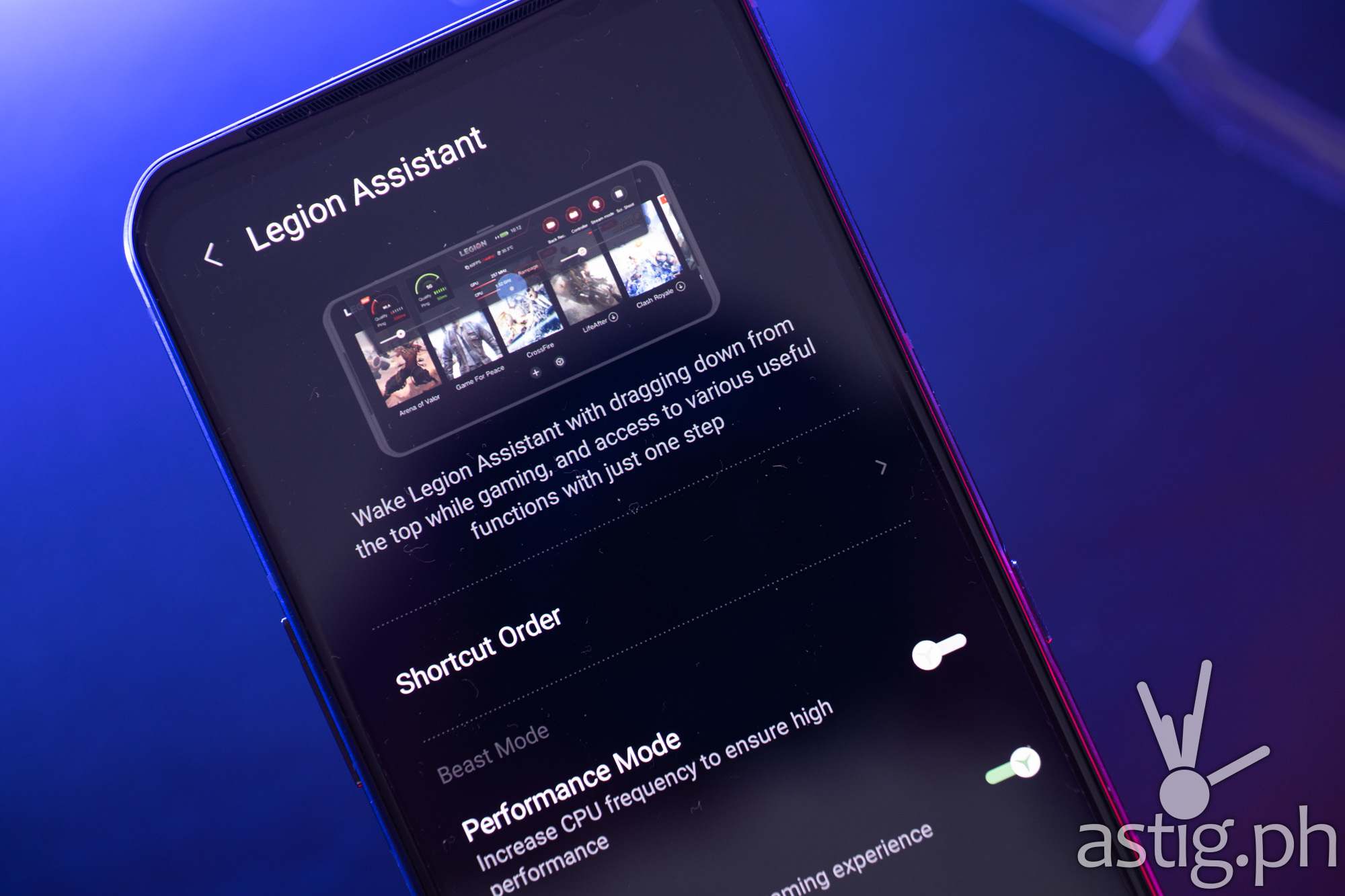 There are two colors to choose from: Ultimate Black and Titanium White, and you can grab the beefier 16GB+512GB variant for Php49,995.
Prices like these make the Legion Phone Duel 2 prime candidate for best value gaming phone for 2021 and hopeful for the future of the Legion Phone Duel series and mobile gaming phones.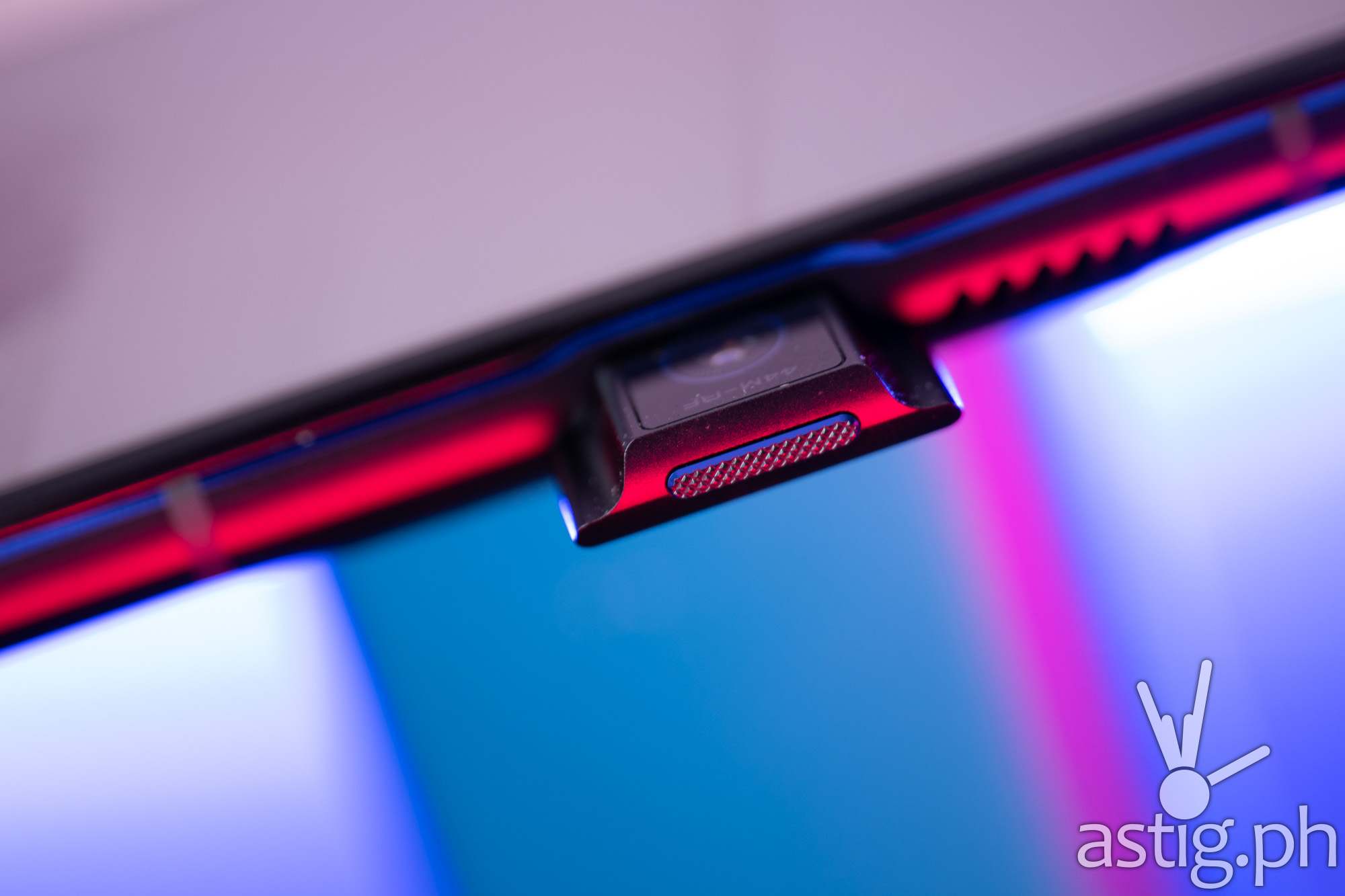 Legion Phone Duel technical specifications (Philippines)
Display: 6.92 inches; 1080 x 2640 pixels; AMOLED; HDR10+; 144Hz refresh rate (720Hz touch sampling rate)
SIM: Dual SIM (Nano-SIM)
OS Android 101; ZUI 12.5
Chipset (SoC): Qualcomm Snapdragon 888 5G (5 nm)
CPU: Octa-core (1×2.84 GHz Kryo 680 + 3×2.42 GHz Kryo 680 + 4×1.8 GHz Kryo 680)
GPU: Adreno 660
Memory (RAM) + storage: 12GB + 256GB (UFS 3.1)
Expansion: none
Main camera (rear): 64MP f/1.9 (wide), 16MP f/2.2 (ultrawide)
Selfie camera (front): 44MP f/2.0, motorized pop-up
Connectivity: 802.11 b/g/n/ac/6 dual band; Bluetooth 5.2, A2DP, LE,; A-GPS+GLONASS+BDS+Galileo+QZSS; NFC
Audio: Dual stereo speakers
I/O: USB Type-C 3.1, USB Type-C 2.0; fingerprint scanner (under display, optical)
Battery: 5,500 mAh; 65W fast charging (single) / 90W fast charging (dual); built-in cooling fan
Colors: Titanium White, Ultimate Black
Price (Philippines): Php39,995 (12GB + 256GB); Php49,995 (16GB + 512GB)