Photos of a black Toyota Fortuner parked with a Mayor's plate at the PWD area of MIAA (Manila International Airport Authority) have been uploaded to social media.
According to "HJ", he was waiting at MIAA Bay 5 when a dark SUV parked right beside the PWD sign. The vehicle, a black Toyota Fortuner, has a protocol government plate attached with the word "MAYOR".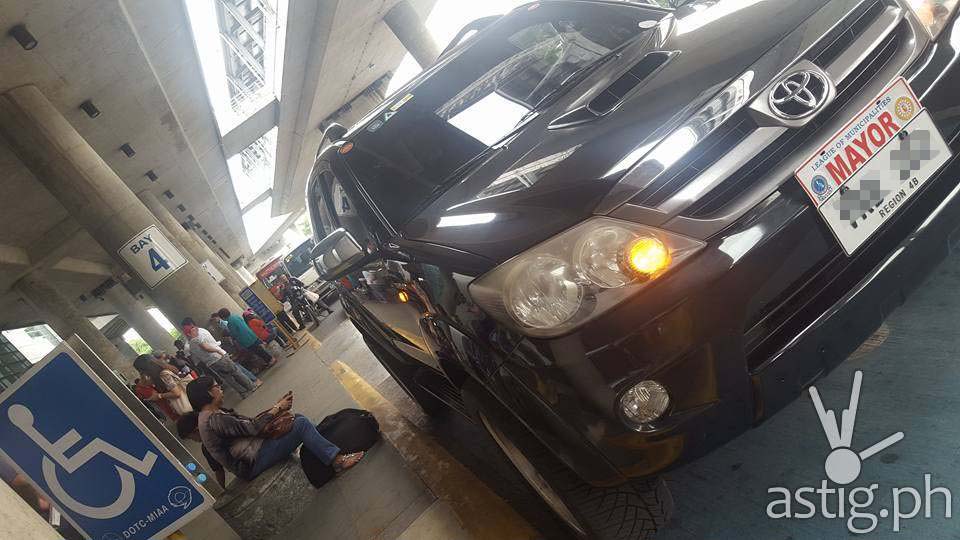 After 3-5 minutes, a man from the driver side of the vehicle went out, moved the PWD signage to the side, and then proceeded to light a cigarette stick.
Not surprisingly he was approached a few seconds later by a security guard.
When the guard politely asked the driver to move his vehicle, he responded saying the mayor is suffering from knee pain.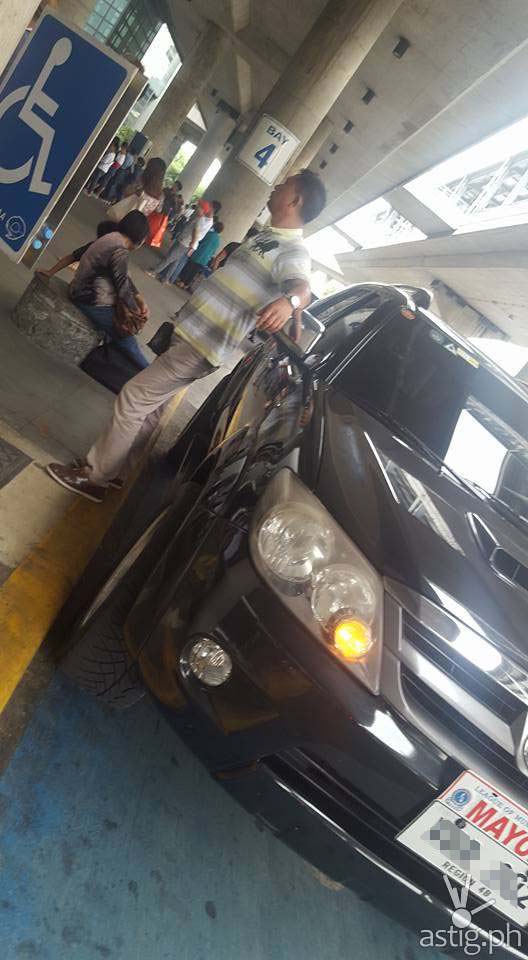 The guard then suggested that they coordinate or move to a VIP parking area instead, to which the driver frowned and responded with "Talk to the Mayor!".
Apologetic, the guard then insisted that waiting there is prohibited, and that he is just doing his job.
This angered the driver, who insisted, "I said go talk to the Mayor!". He then proceeded to turn his back on the guard and continued to smoke his cigarette.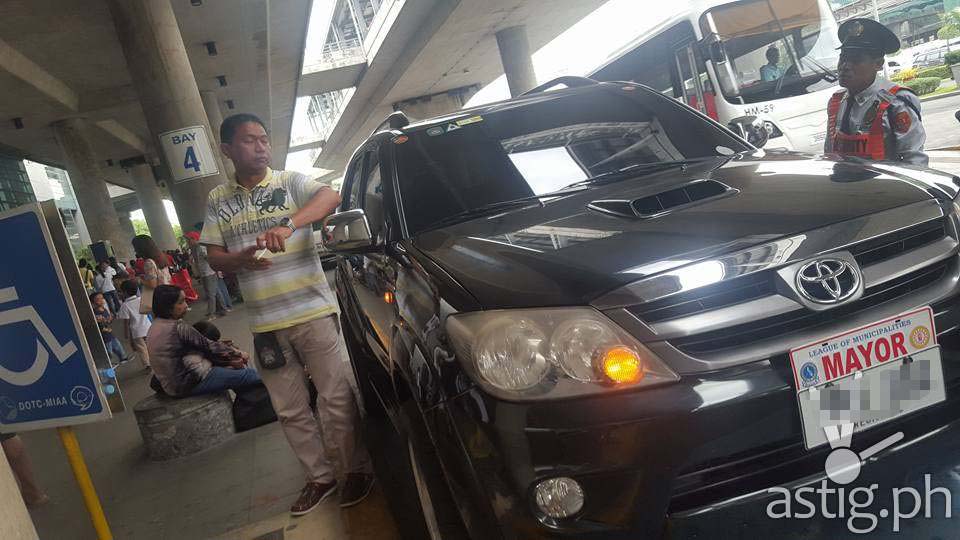 Below is an English transcription of the conversation posted in Tagalog:
Security Guard: sir, sainyo po ba itong kotse? Bawal po kc waiting dito… doon nlng po sa unahan.
(Security Guard: Sir, is this your vehicle? Sorry but waiting is here is prohibited … you can move further down front)
Dark man: May sakit sa tuhod c mayor.
(Dark Man: Mayor is suffering from knee pain)
SC: sir sa VIP parking nlng po sana kau sir… o coordinate natin.
(SC: Sir maybe you can move to the VIP parking … or we can coordinate it)
Dark man: (puffed cigar + frown face) kausapin mo si mayor.
(Dark man: Go talk to Mayor.)
SC: sir pasensya na po ginagawa ko lng po trabaho ko.. bawal po tlga waiting dito…
(SC: Sir apologies but I am just doing my job … it is prohibited to wait in this area …)
Dark Man: kausapin mo nga si mayor! (Turned his back ignoring the SC and puffed his cigar)
(Dark Man: I said go talk to Mayor!)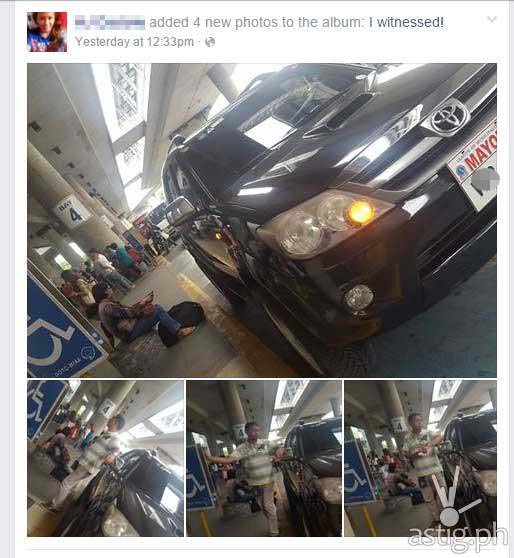 What do you think of this behavior from politicians, and well-connected, entitled members of the society? Follow us on Facebook and comment below!