She sees her position as a celebrity as a position of responsibility as well, one which she can use to rally people for positive movements. "Joining B.R.A.V.E. women will help me to inform everyone out there na kung damaged ka man o nasa isang punto ka ng buhay mo na alam mong inaabuse ka, maraming ways o marami pang taong pwedeng tumulong sa'yo para matulungan ka nila na maiuplift mo naman yung sarili mo."
She is not definitely a stranger to verbal and emotional abuse while doing her work. "As a komedyante, tatawanan mo yan. Meron akong nakitang artistang komedyante, minura niya, so siya ang nakakahiya. Public property ka eh." However, she hasn't experienced being physically abused, like being grabbed or choked similar to the situations in the workshop, yet. "Ay hindi pa. Ako yung nanuntok. Laking Tondo ako eh." So, who did she punch, exactly? "Yung ex ko, yung tatay ng anak ko. Ganito lang kasi ako makipag-usap eh…na malumanay eh…so akala niya, yung pagkamalumanay ko…sabi ko, halika…agad-agad, sabay layo." The actress-comedienne had one son with her ex-partner. He is now 17 years old and is enrolled in college.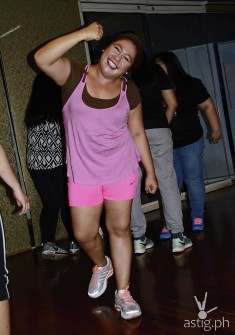 The Kapuso artist has no qualms about supporting the new women's organization. "B.R.A.V.E. women kasi is naging malapit sa akin because of the advocacy nila na parang it's about time na…weakling kasi ang tingin sa mga babae." She then goes down the memory lane. "In my highschool days, siyempre yung mga lalaki nambubully sa'yo. May tinulak ako sa hagdan. Tumitiyempo talaga ako. Di ka makakaganti kasi gumulong-gulong ka eh."
The self-defense trainor for the "2-Day Practical Self-Defense Course for Women" is Daniel Lasher, who has been teaching Krav Maga for about 8 years. He has a background in security being a former U.S. Marine. He has been living here in the Philippines for 16 years. "Anyone who commutes, especially by themselves late at night, who'll go through areas that they're unsure of, are potentially targets and they should know how to defend themselves. The main branch of their school, Krav Maga Philippines, is located at San Juan, on P. Guevarra St. "We have a bunch of other branches. We teach in Ayala Alabang Alabang. We have a Katipunan branch, an Eastwood branch…we teach here in Jupiter St…we have a Monday, Wednesday, Friday class."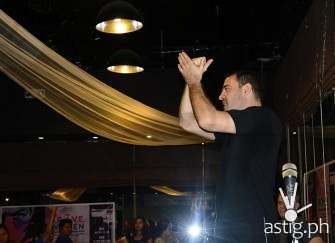 The self-defense system encompasses a wide variety of techniques from aikido, , judo, boxing, and wrestling. "It was developed actually in Europe. Pretty fascist when the Nazi party was coming into power, the Jews were being attacked straight by mobs. So, prominent athletic European Jews decided to stand up for this and they evolved the system, they put some boxing and martial arts into it, it was all practical."
He reiterated that due to the size of the venue, he just did a mini-version of the class for BRAVE. "Usually, our class has a goal summary at the end. We'll focus on one or two main techniques and at the end we will put the students under really severe stress and have them recall the techniques under stress. We have students spar quite a bit…very realistic situations. So, by the time you've been training, even for a short while, you're not afraid to take a punch."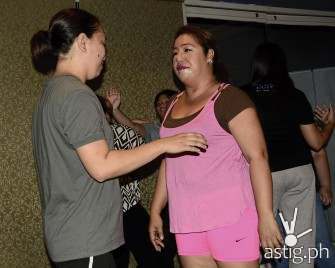 BRAVE, which is an acronym for Bolder Reaction Against Violence to Empower Women, is a non-profit women's organization geared at empowering females, even transgenders, to fight for their rights. It is a project of the JCI Makati Princess Urduja chapter, the president Xlalen Antonio. On the other hand, the chairperson of the abovementioned women's organization is Michiko Basa Unso, also the proprietor of the adverting agency Think + Talk Creative Communications. For inquiries, they may be reached at [email protected] The official Facebook page is https://www.facebook.com/BRAVE-Women-1545109695798823.