As we enter the Holiday Season, Nokia is greeting it with a new entry-level Android One smartphone, the Nokia 2.4. It has been 10 months since the Nokia 2.3 came out, so it's a good time for another release. The brand has been focusing their efforts on rolling out timely updates, and that earned them the #1 spot in Android updates last November, a well-deserved recognition for the Finnish brand.
Along with the Nokia 3.4, the Nokia 2.4 is the culmination of HMD Global's efforts for the year, so we're eager to see what they have to offer this time around.
Read on for our full review of the Nokia 2.4, or hit the play button to watch our video review.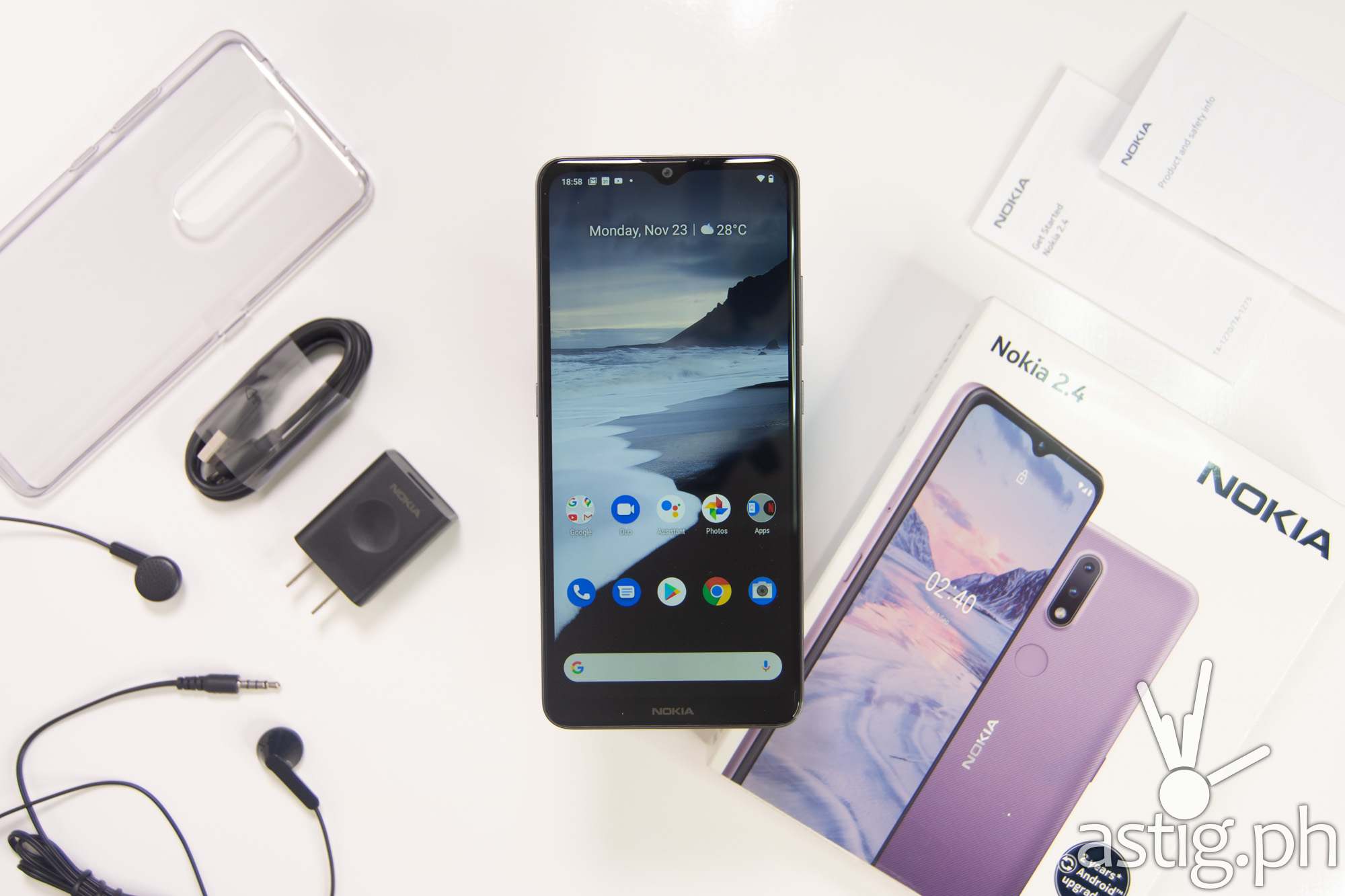 Nokia 2.4 specs
Display: 6.5″ HD, IPS LCD
OS + UX: Android 10 (Android One)
CPU + GPU: MediaTek Helio P22, PowerVR GE8320
Memory + storage: 3GB + 64GB
Camera: 13MP + 2MP (rear); 5MP (front)
Battery: 4,500 mAh
Price: Php6,990
Build quality, design
On the outside, the Nokia 2.4 follows the blueprint laid out by its predecessor, with a few improvements. The most obvious of these is the display, which now offers much more real estate at 6.5 inches. It's still an IPS LCD panel, though the resolution has been bumped up to 720×1600.
Nokia sticks to the waterdrop notch in the middle, which houses a 5MP f/2.4 camera. Its chin is just like before, a little thicker than the top, emblazoned with the Nokia logo.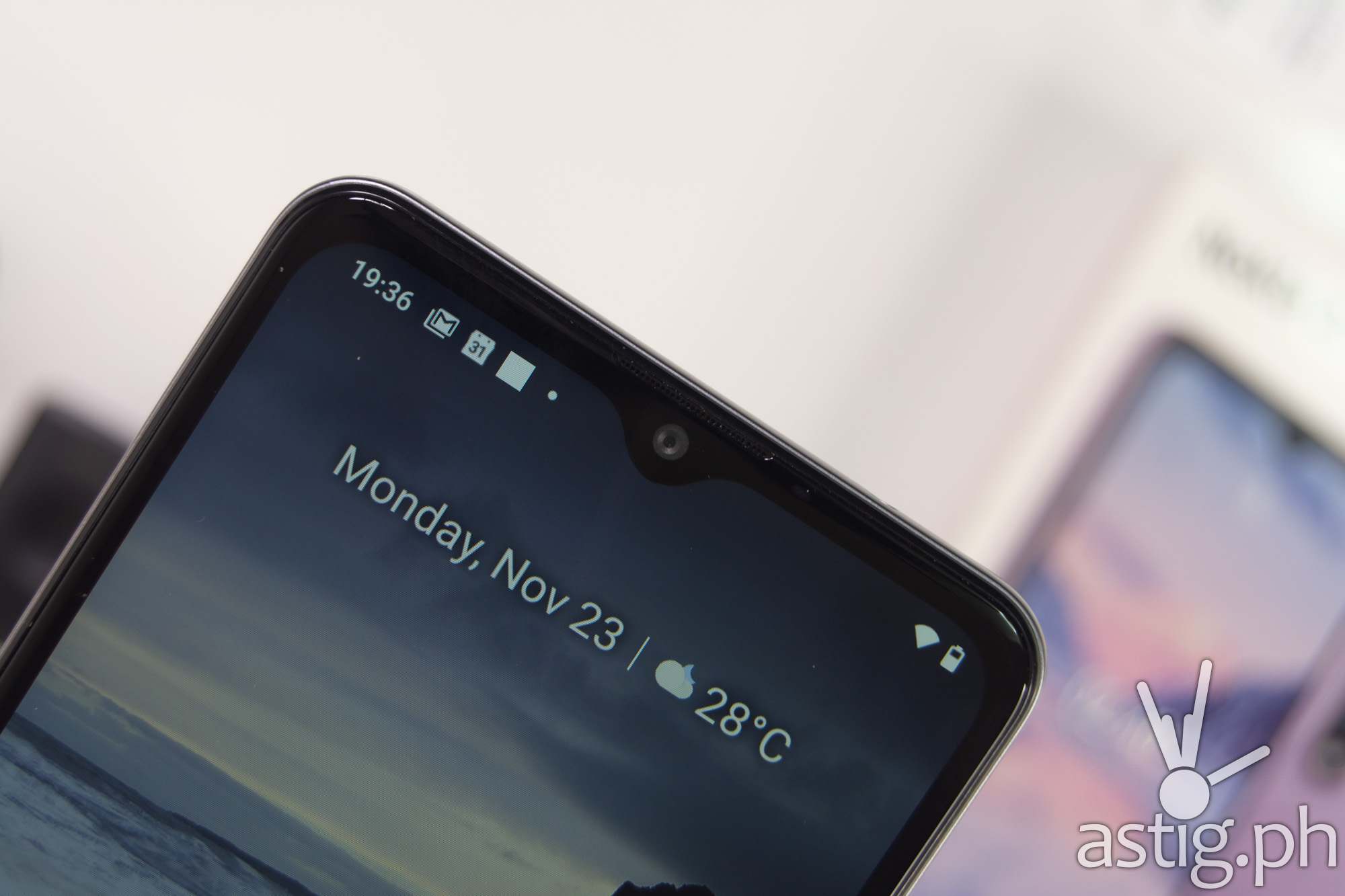 Moving to the rear, we find the pill-shaped camera system comprised of a 13MP f/2.2 main sensor and a 2MP depth sensor. It's the same camera configuration as the Nokia 2.3, although it now gets a fingerprint scanner this time around.
Like its predecessor, the back is all plastic and a little plain, though the Charcoal-colored chassis is beautiful to look at. It's non-removable, though the battery gets a bump in capacity to 4,500 mAh – up by 12.5 percent over the Nokia 2.3.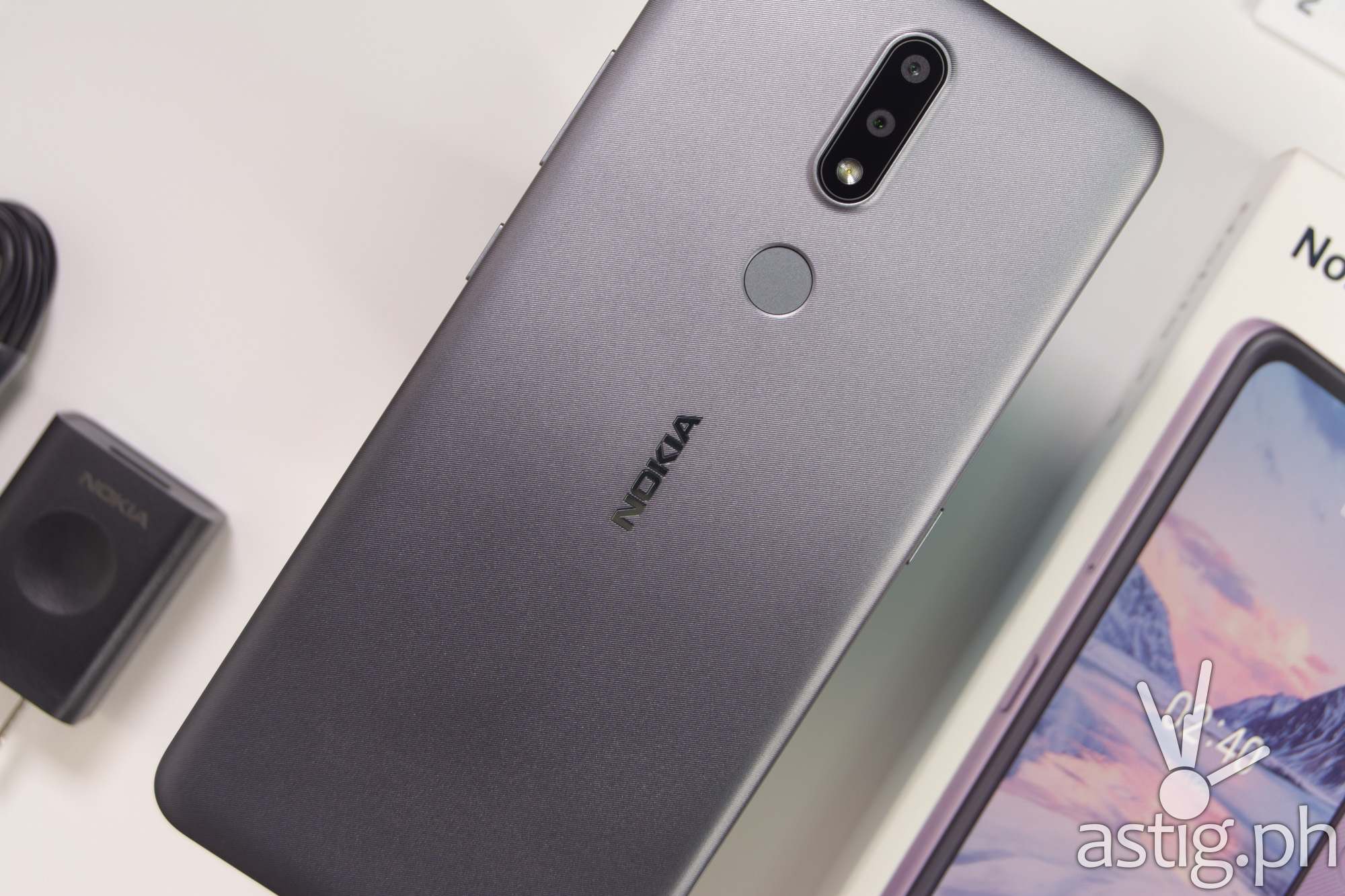 We don't get a free jelly case, and this phone doesn't need one. Although the back may not be as exciting to look at compared to glossy, shiny phones, the advantage is that it doesn't smudge or scratch easily. It can take a beating, so if you're fine with a bit of wear and tear, this is one phone that you can enjoy and appreciate naked.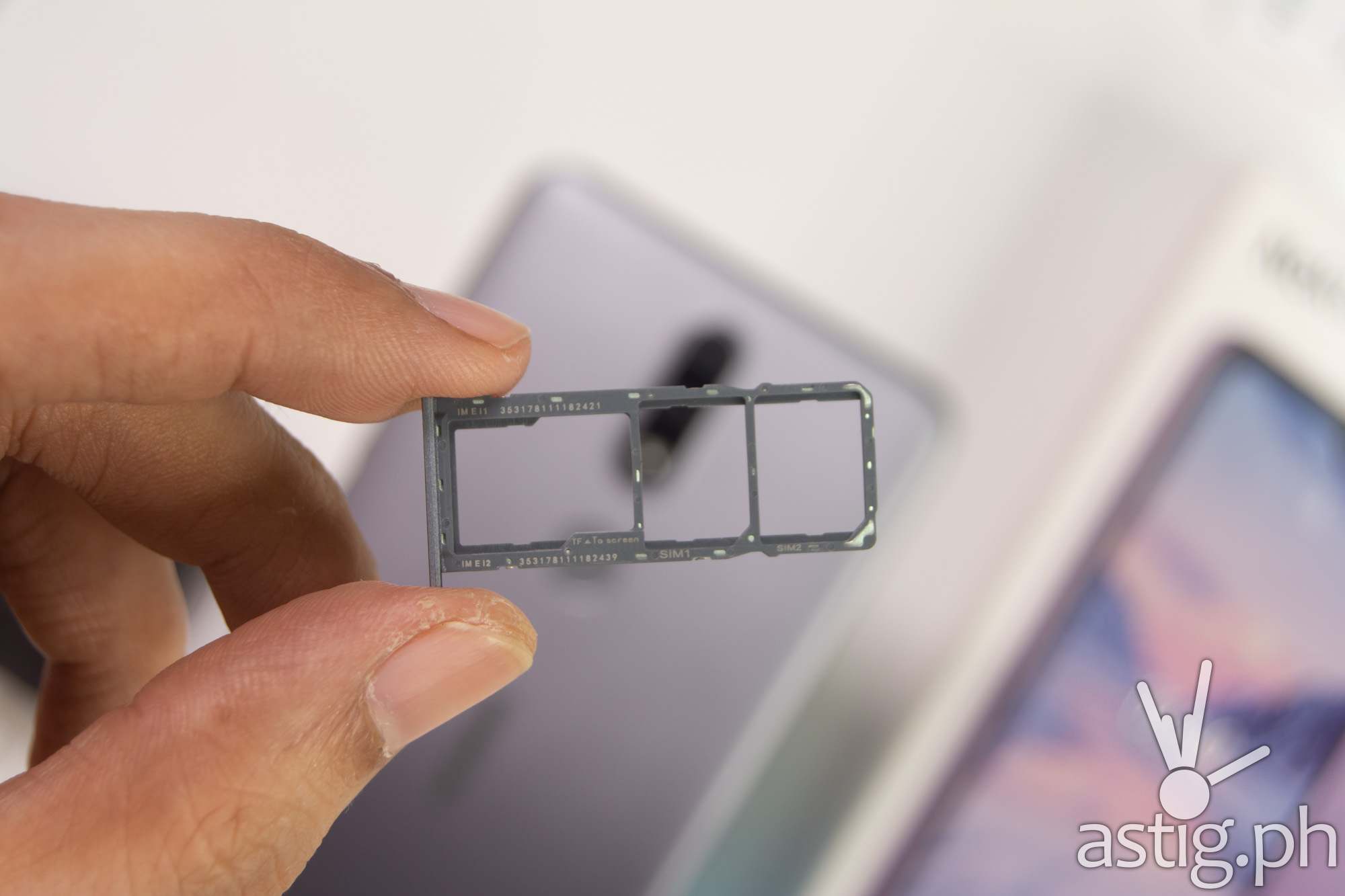 We are happy to find that we slots for two Nano SIM cards and a microSDXC expansion card, a much-needed enhancement given its modest internal storage of 64GB. It also comes with a 3.5mm audio jack and a free headset – nothing too fancy, but phones rarely come with a headset these days it's so easy to forget that there was a time when that was the norm, so we appreciate that.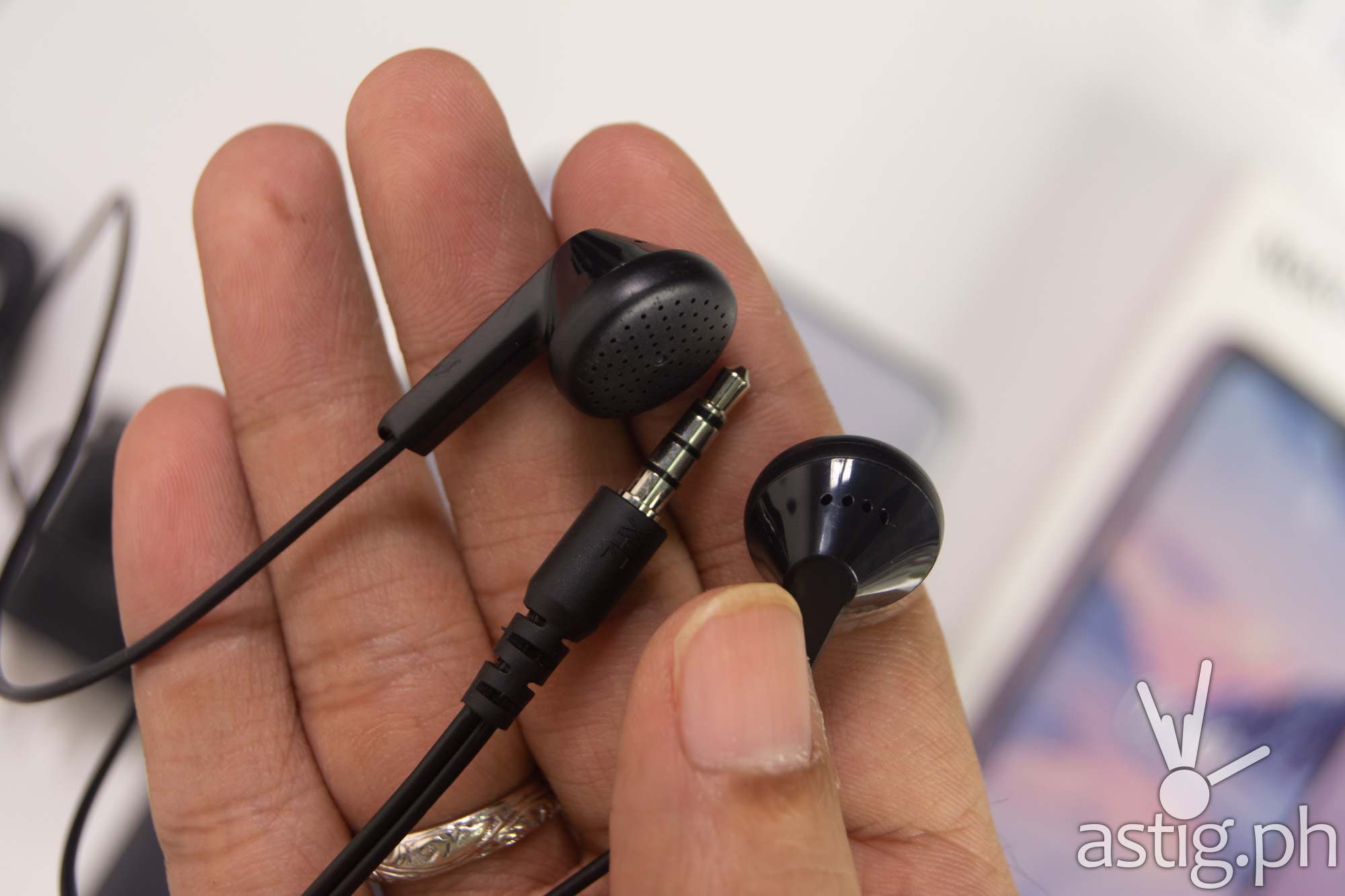 Ergonomics is another thing that we truly appreciate about this phone. The display panel and the 3D nano-textured back cover is curved in a way that molds well in your hands. There are no hard and sharp edges – it's something that you have to hold in order to appreciate.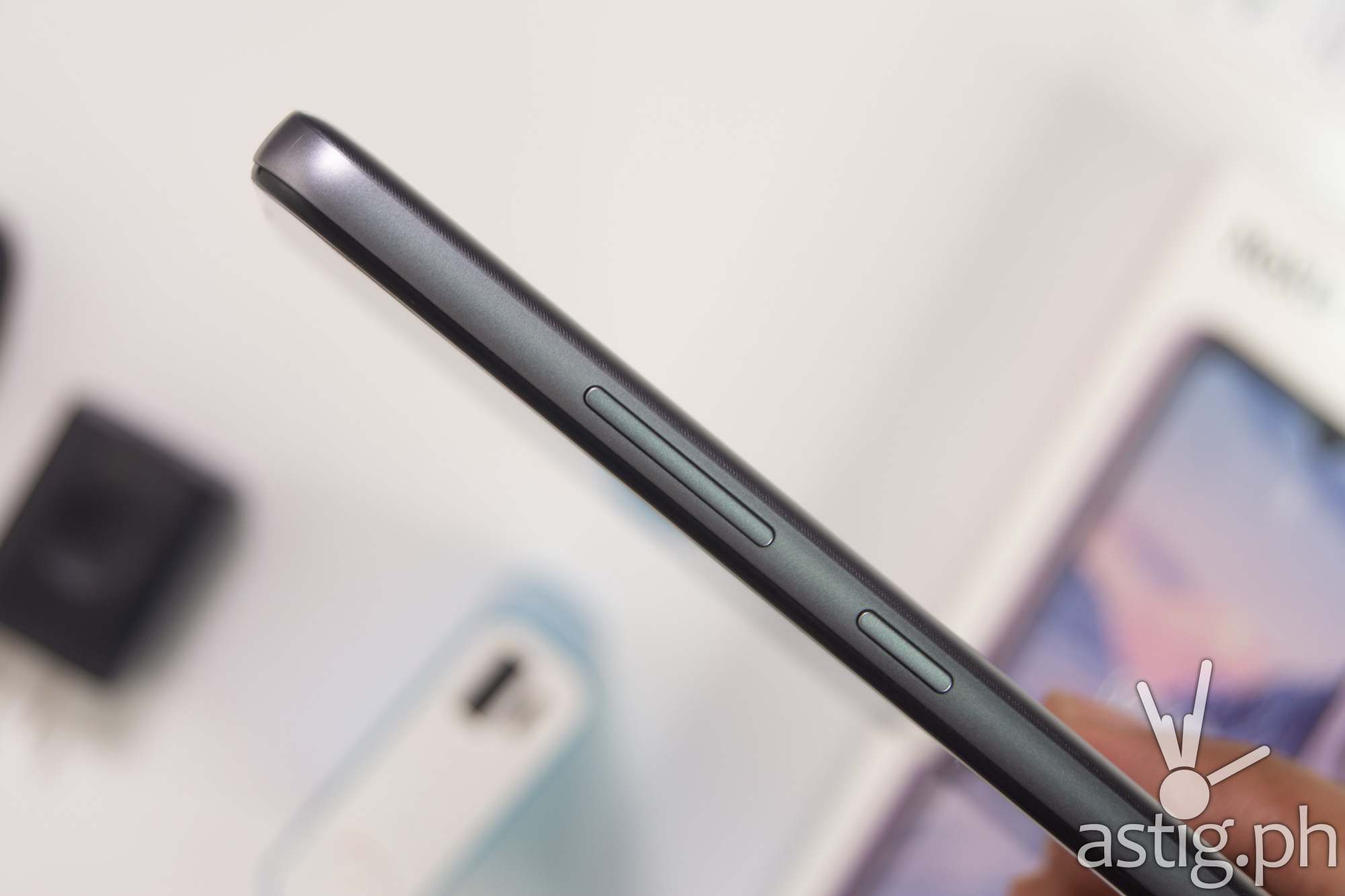 A micro USB port serves as its interface for wired data transmission and power delivery, and there's a dedicated Google Assistant button to the left – a reminder that this phone is centered on the Google ecosystem. It's a nice addition, and something that you don't normally see in other brands.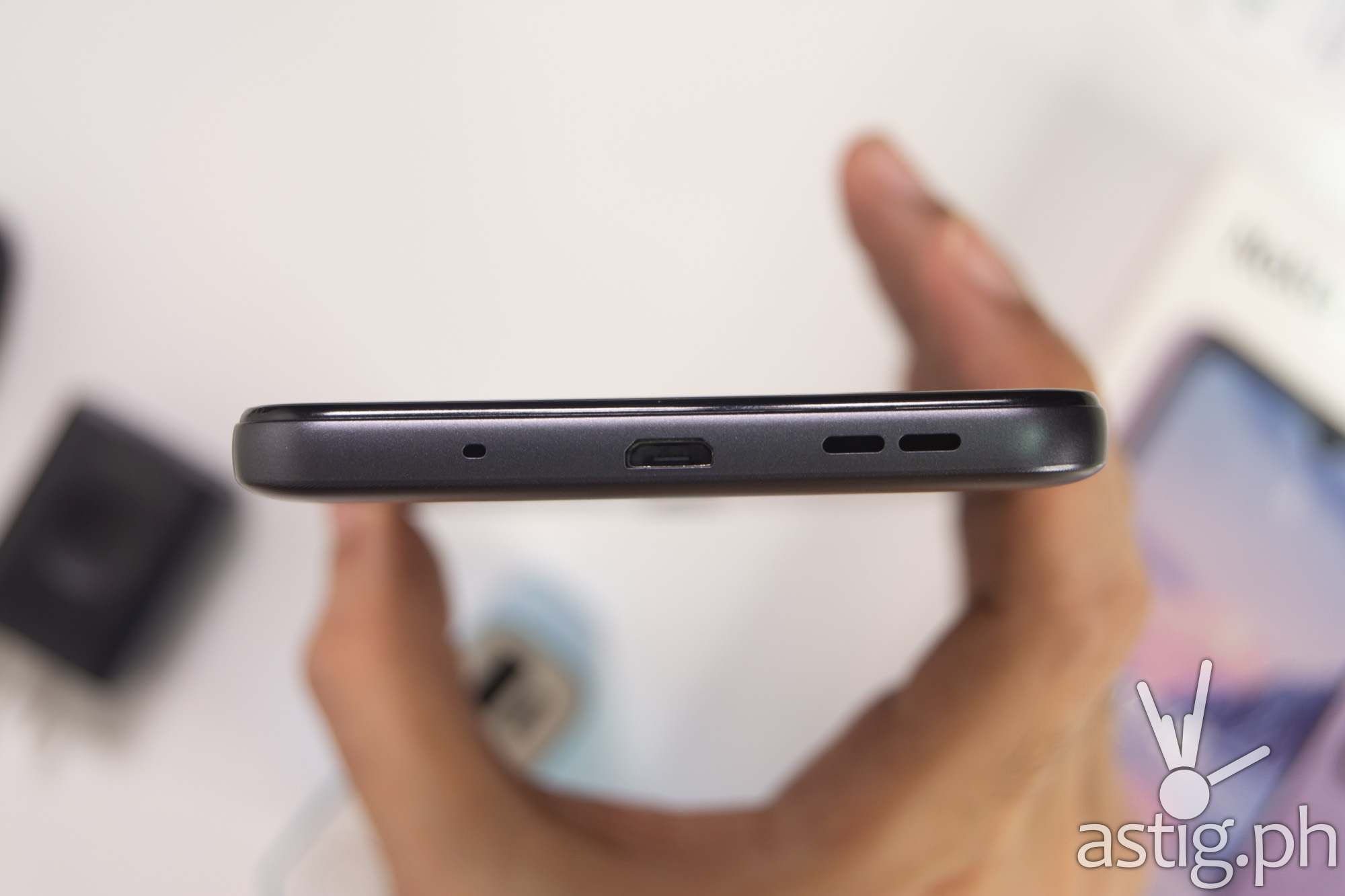 Performance
On the inside, the Nokia 2.4 runs Android 10 out of the box with planned upgrade to Android 11. Based on the roadmap published by Nokia, we expect Android 11 to hit the Nokia 2.3 and Nokia 2.4 in Q1 2021, which is only a few months away. Nokia promises 3 years of monthly security updates and 2 years of software upgrades, which is more than what other manufacturers offer.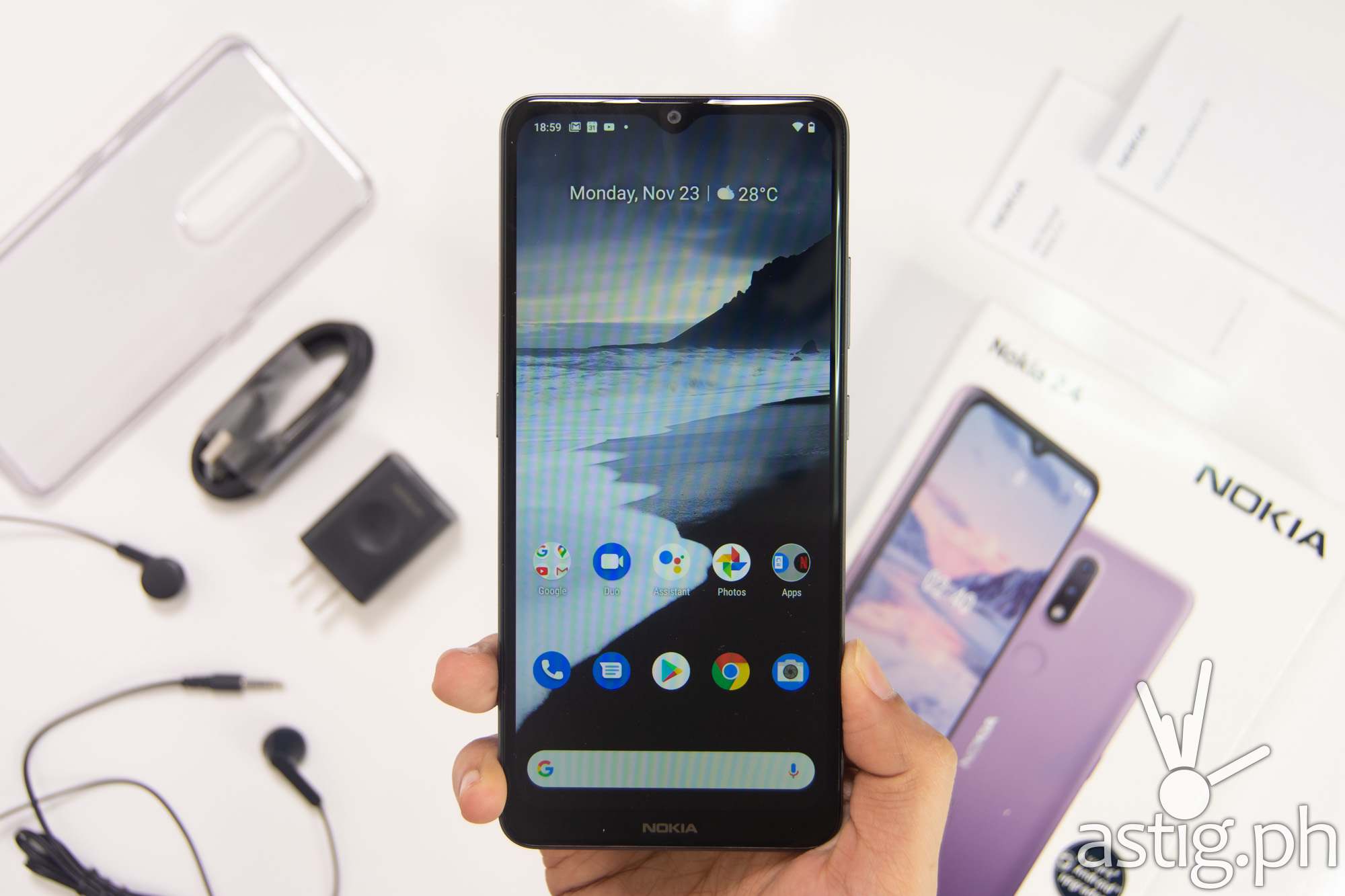 It runs on the MediaTek Helio P22 platform, a tried and tested chipset that is still being used in many devices such as the realme C2, Nokia 3.1, Lenovo Smart Tab M10, and the TECNO Pouvoir 4.
Although there exists a 2GB+32GB model in other markets, HMD will only be releasing the 3GB+64GB model in the Philippines, so we have the benefit of having more memory and storage.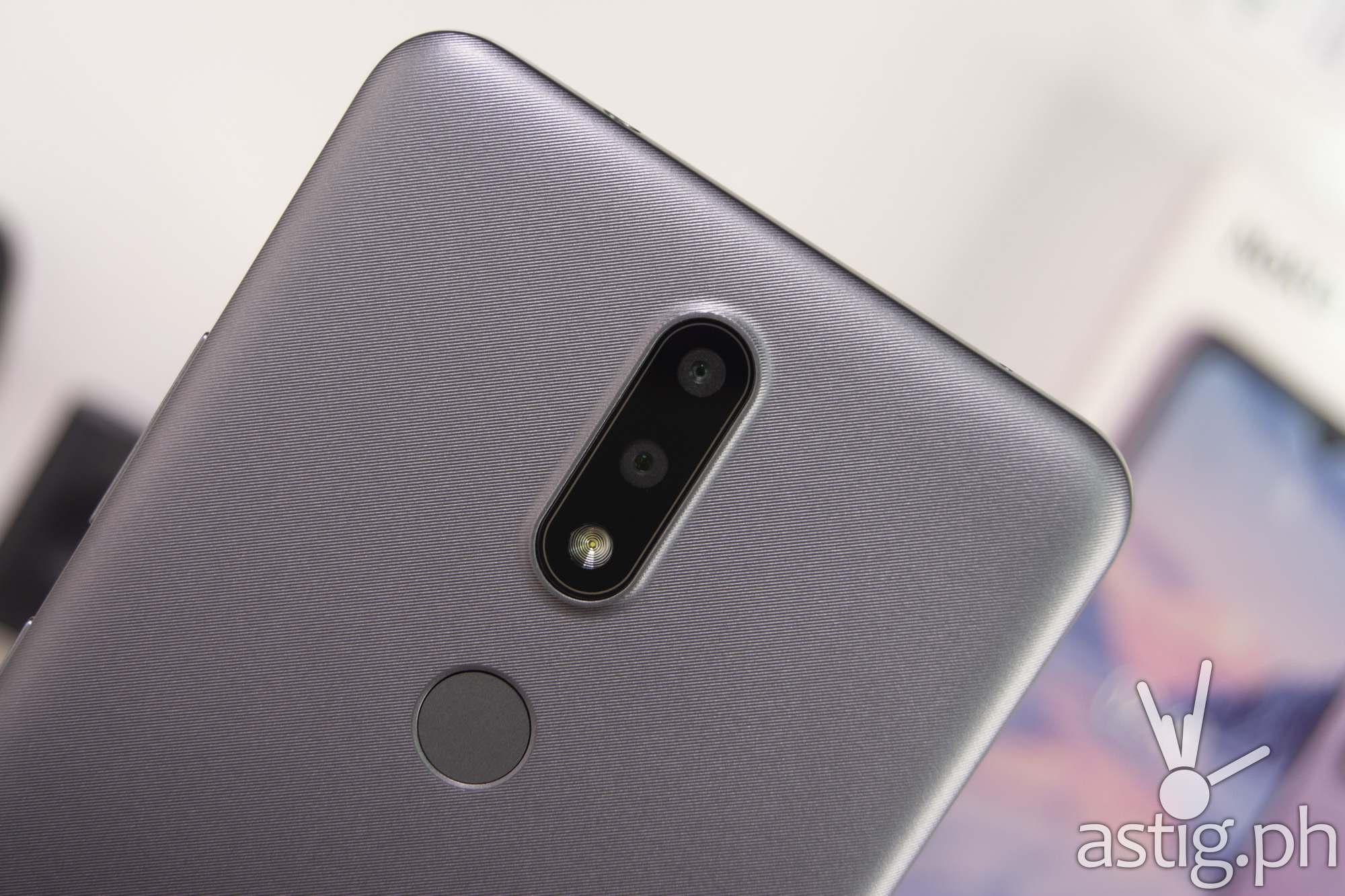 User experience is generally smooth, and by itself it's a good performer. Keep in mind that it is an entry level phone with an entry-level chipset. Wi-Fi support is limited to the 2.4GHz spectrum (no 5GHz support), and storage runs on the eMMC 5.1 format (no UFS support). It handles general use well, making it a good option for communications, social media, entertainment, and distance learning.
We also appreciate the dedicated Google Assistant button, which allows us to manually bring it up without having to say the trigger phrase "Hey Google".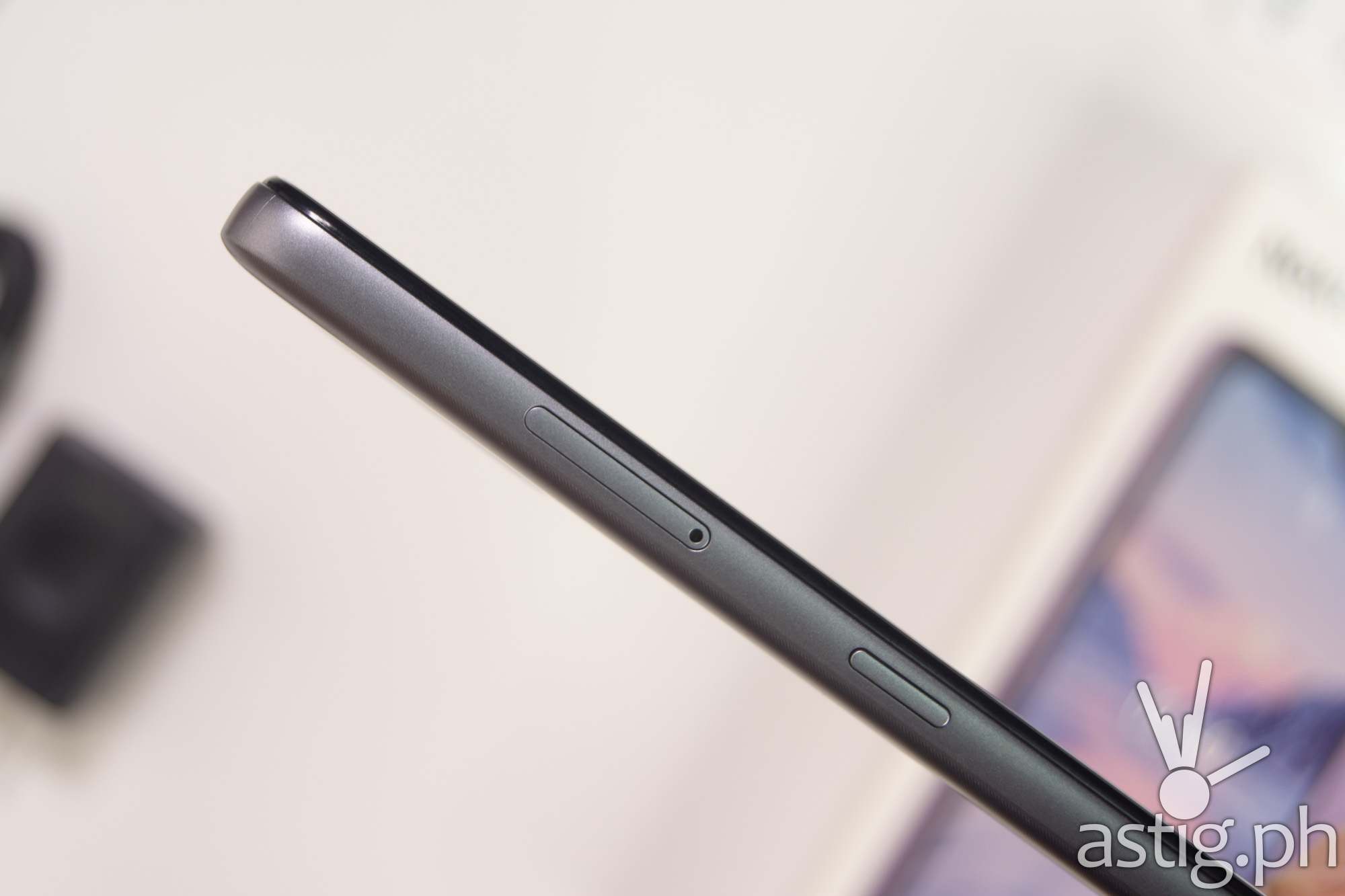 It can pass as a productivity device, if you're into office applications such as document editors and collaboration suites such as Google Apps, Microsoft Office 365, Microsoft Teams, Skype, and Zoom.
Wits its big display and dual SIM support, we feel it's a viable option for navigation, so riders and delivery personnel can use it to run Waze and Google Maps. We can totally see delivery personnel from Angkas, Grab, Lalamove, Foodpanda, and similar services using the phone as their daily driver.
Entertainment
The Nokia 2.4 offers decent entertainment experience with its big, 6.5-inch screen. The single bottom-firing loud speaker is decent, and it supports Bluetooth 5.0 with A2DP for low-latency, wireless audio.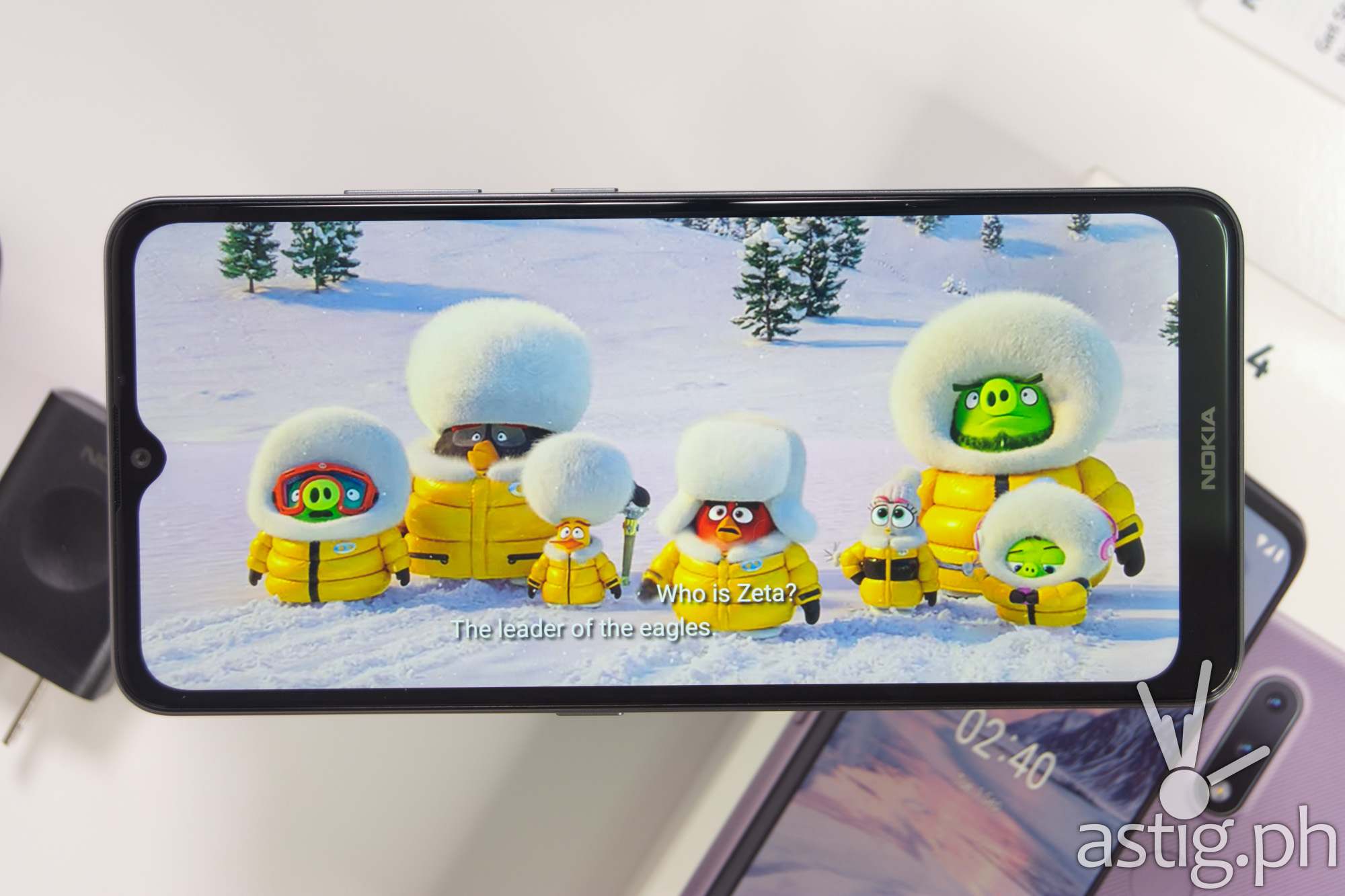 Playback is limited to SD, which is a bummer. We were hoping to get at least HD playback to match the phone's native resolution.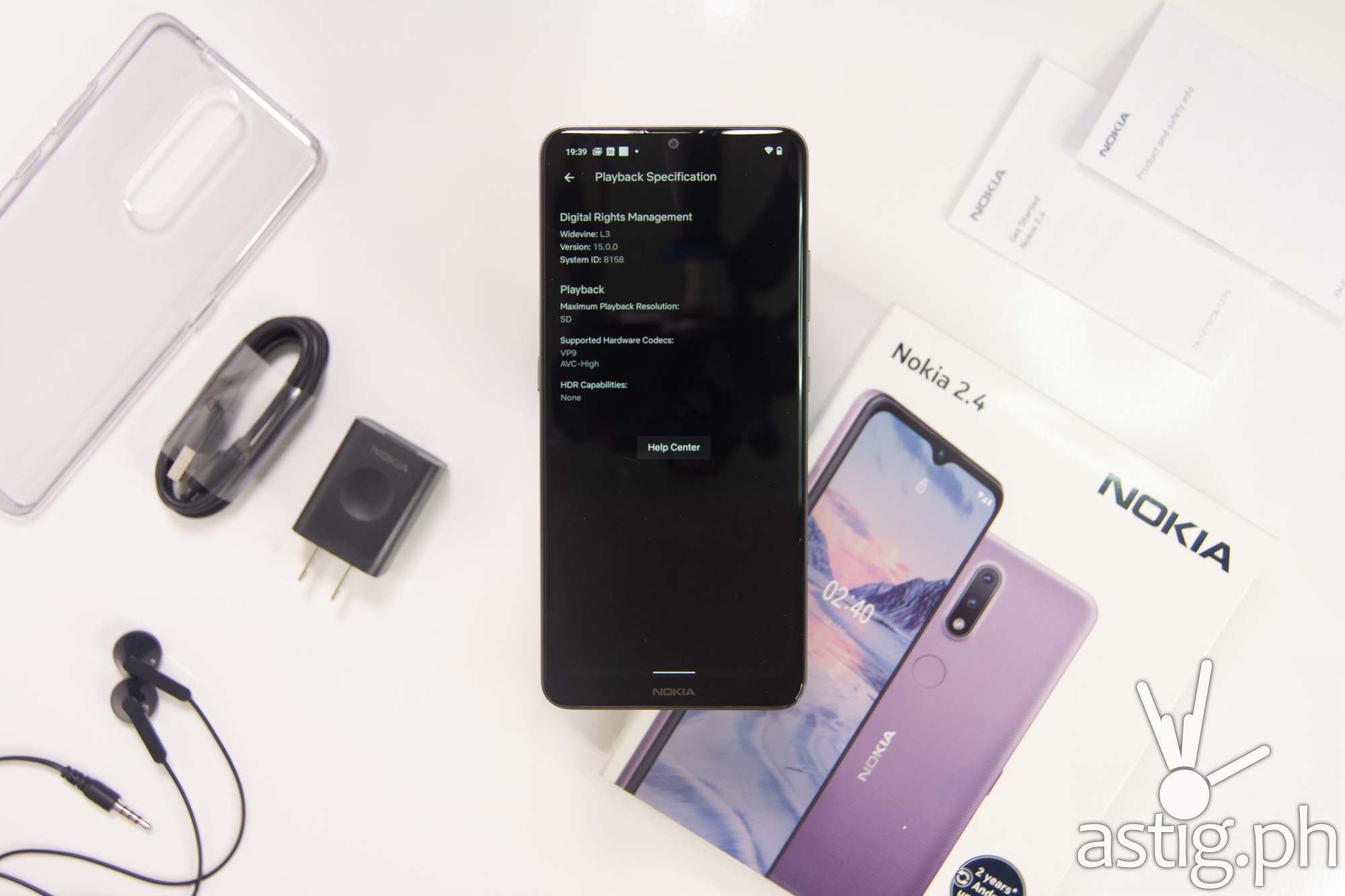 Gaming
Although Helio P22 is a a fairly capable chipset, we found that gaming options on this phone are little limited. For instance, you won't find some of the newer games on Google Play, although you can somewhat work around this limitation by downloading the APK and installing it from an alternate repository.
We did, however, manage to install our reference game Marvel Super War, where we got 30FPS at the lowest settings.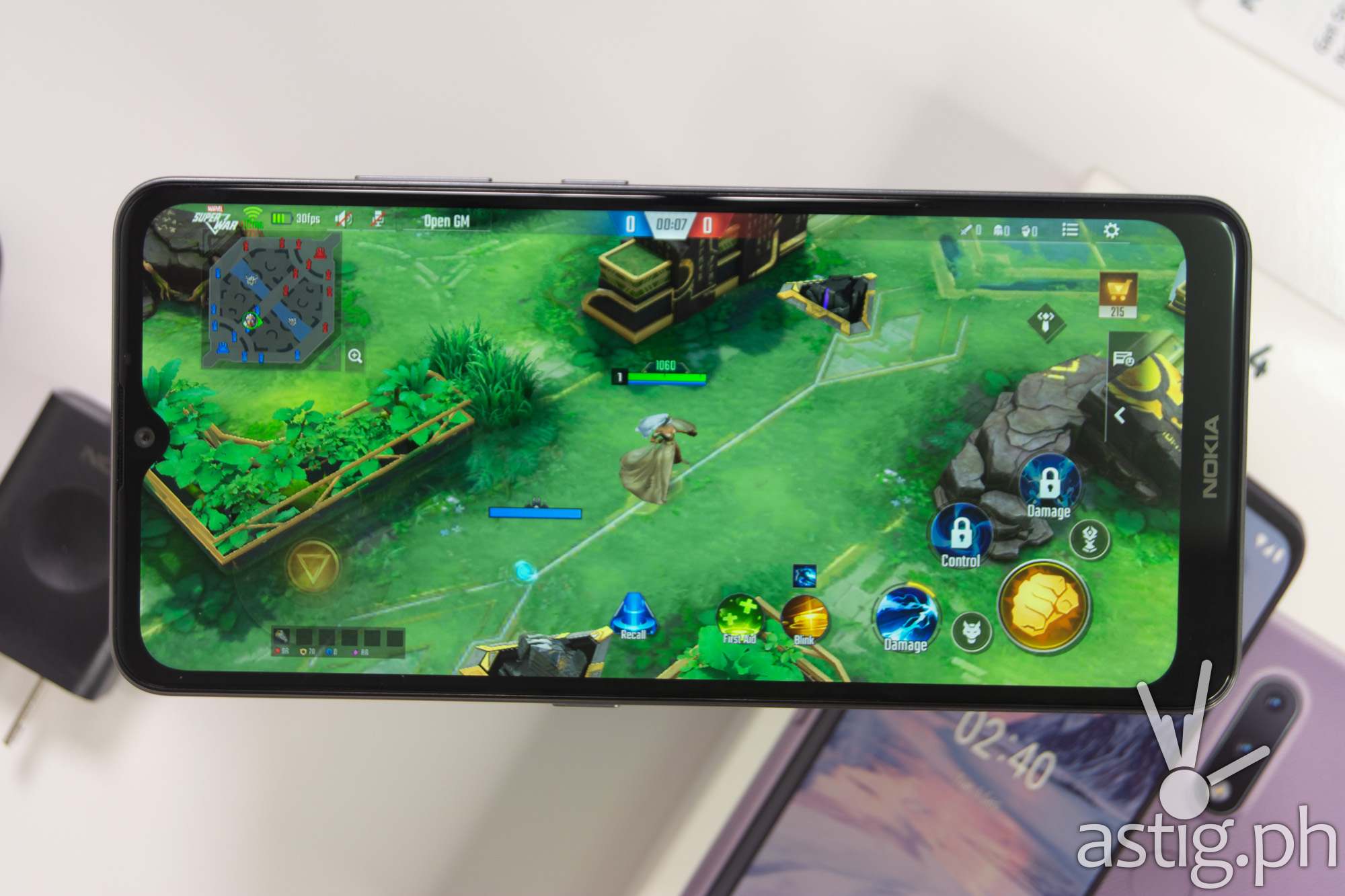 It's a bit of a let down if you're a gamer. Although we don't really expect to run Genshin Impact in its full glory, it would have been nice to be able to install it anyway and at least manage to play the game even at its lowest settings. We couldn't even download and install Mobile Legends officially.
Clearly this isn't a phone made for gaming, so don't expect too much, but if you're into casual games like Candy Crush then you should be fine.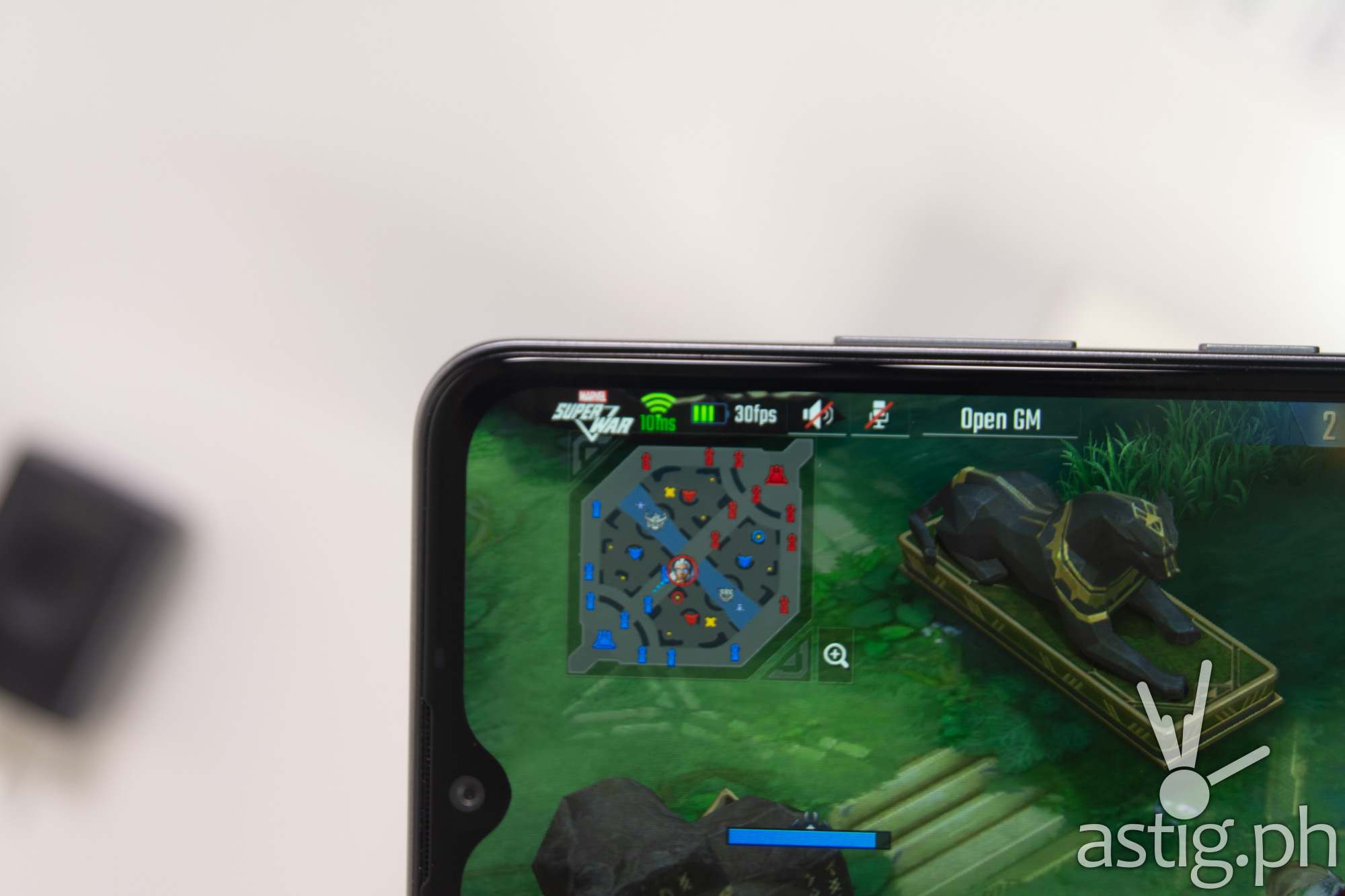 Photography
The Nokia 2.4 has a similar camera configuration as the Nokia 2.3 – its 13MP rear camera is augmented by a 2MP depth sensor. It takes fairly decent, sharp photos during the day, however, they start to become blurry as soon as light starts to fall off in the afternoon.
Shots taken indoors need to be taken with a lot of light, or both the subject and photographer need to be very still.
Forget about shots taken in the dark – although the phone comes with night mode, they are too grainy and blurry to be used for anything more than casual sharing and social media.
Portrait photos aren't too impressive, either – the edge detection algorithm misses by a fair bit, especially when there are plenty of objects in the scene. We did, however, appreciate the custom Zeiss bokeh effects, which lets you take photos with bokeh in the shape of hearts, butterflies, snowflakes, and more.
It's a feature normally found in higher tier Nokia phones, so it's a nice addition to the Nokia 2.x line.
We also appreciate the custom watermarks that come with the camera software, which lets you tag your photos with something other than just plain text. You can create your own word art, or assign an image as its watermark. It's great feature for content creators, it's a pity that the camera hardware really isn't up to par for anything more serious other than casual photography.
Battery life
The Nokia 2.4 is fitted with a generous 4,500 mAh battery, up from 4,000 mAh in the last generation. With its modest hardware, the 2.4 is a relatively power-efficient phone and with moderate use, the Adaptive Battery technology can stretch it beyond the published 2-day battery life.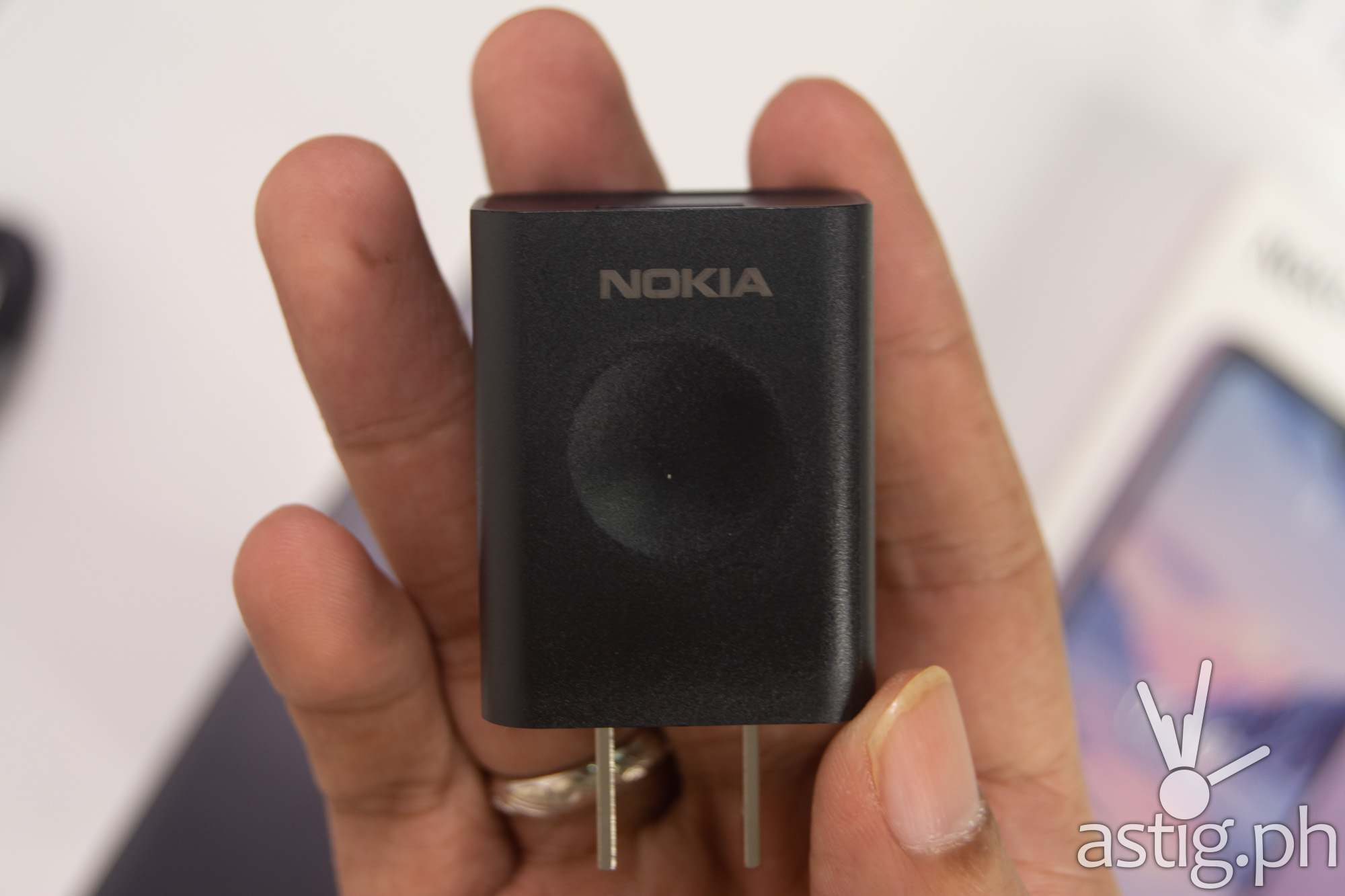 As such, this makes for a good device for use cases that require maximum battery efficiency such as distance learning and deliveries.
It charges at the standard 5V1A – quite underwhelming for a year where fast charging really started to take off.
Benchmark results
Performance benchmarks:
PCMark Work 2.0: 5415
PassMark: 1757 (system); 4464 (CPU); 4706 (memory); 18579 (disk); 1090 (2D); 10940 (3D)
GeekBench: 135 (single-core) 489 (multi-core)
Gaming benchmarks:
3DMark: 407 (Sling Shot extreme – OpenGL)
Verdict
Nokia 2.4 is a very well-built, durable phone that offers excellent battery life and timely updates. Nokia's dedication to quality builds and a fast update cycle is seriously commendable, and we wish more Android manufacturers would follow their example.
However the retail price of Php 6,990, is a steep ask for its conservative styling and modest specs. It is significantly more expensive than the Nokia 2.3, despite not being too far off in specs.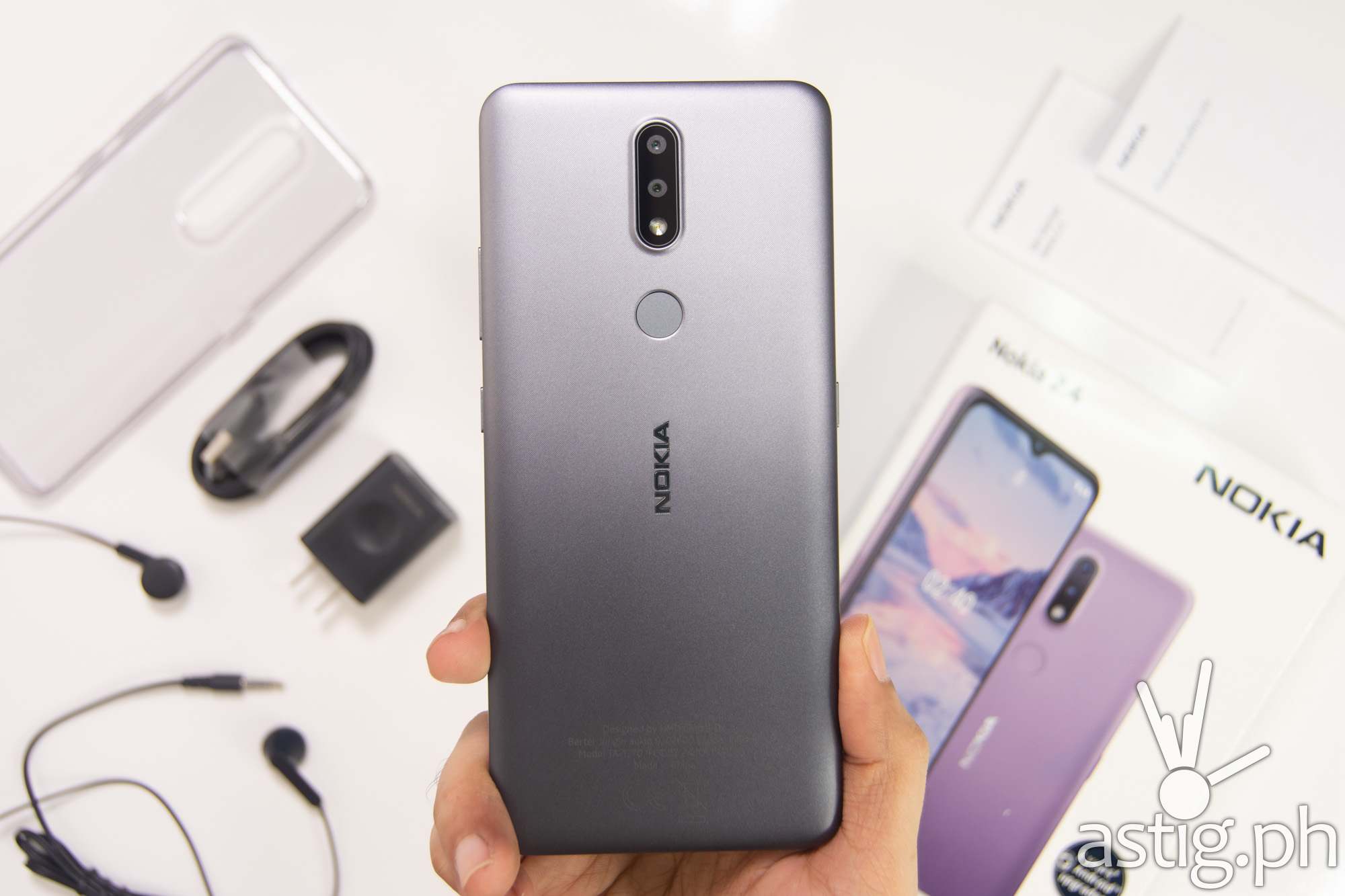 At that price point, it is at risk of being eaten alive in the highly competitive Philippine market dominated by Chinese manufacturers BBK Electronics (Vivo, realme, OPPO) , Xiaomi (redmi, POCO), and Huawei (Honor).
As seen in their recent releases, these brands are taking a lot of risks, shaking things up with their bold styling and disruptive pricing.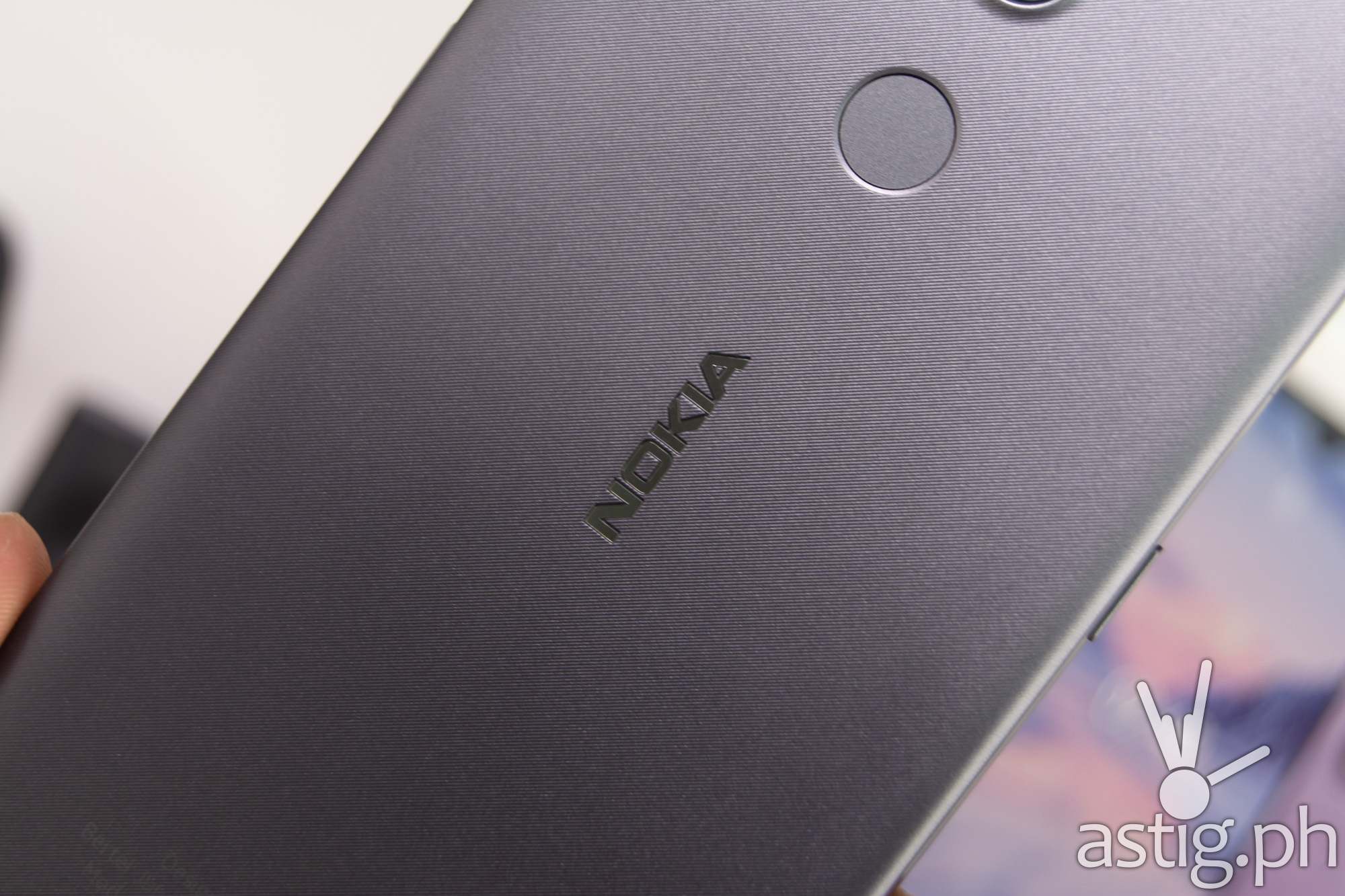 Nokia has been there before – it is the old guard that took the world by storm, dominating it with Symbian OS. It is a strong brand that has the tools to build quality hardware and software, as we've seen in the Nokia 2.4.
The Nokia 2.4 is a step in the right direction, and may be worth considering at a discount.
Nokia 2.4 full specs (Philippines)
Display: 6.5 inches; 720 x 1600 pixels; IPS LCD
SIM: Dual SIM (nano-SIM, dedicated slots)
OS Android 10.0 (Android One), Android 11-ready
Chipset (SOC):  Mediatek Helio P22
CPU: Octa-core 2.0 GHz Cortex-A53
GPU: PowerVR GE8320
Memory (RAM): 3 GB
Storage (ROM): 64 GB eMMC 5.1
Expansion: microSD (dedicated slot)
Main camera (rear): 13MP f/2.2 + 2MP depth sensor
Selfie camera (front): 5MP f/2.4
Connectivity: 2.4 GHz Wi-Fi 802.11 b/g/n; Bluetooth 5.0 A2DP
I/O: Micro USB 2.0; 3.5mm audio jack
Battery: 4,500 mAh (non-removable)
Colors: Charcoal
Price (Philippines): Php6,990