The Coronavirus (COVID-19) pandemic has forced many of us to move our activities indoors. Whether you're working or studying from home, your living areas has now become your all-in-one productivity and entertainment zone. Hence, good appliances are key to creating a conducive work-study-life environment.
However, it may be challenging to shop for appliances during the pandemic, so it's important to purchase from reputable sellers that protect us consumers. We take a look at Prestiz, a brand best known for their value television sets.
We took a look at the Prestiz Philippines official store on Shopee and found several items that might interest you, and we're not just talking about a brand new TV.
Here are our top picks:
1. A brand new 32-inch smart digital TV
Prestiz is known for their affordable television sets, and 32 inches is just the right size for a dual-purpose display for both work and entertainment. I personally used a Prestiz Digital TV to stream all three seasons of Money Heist on Netflix in the background to ease the daily grind.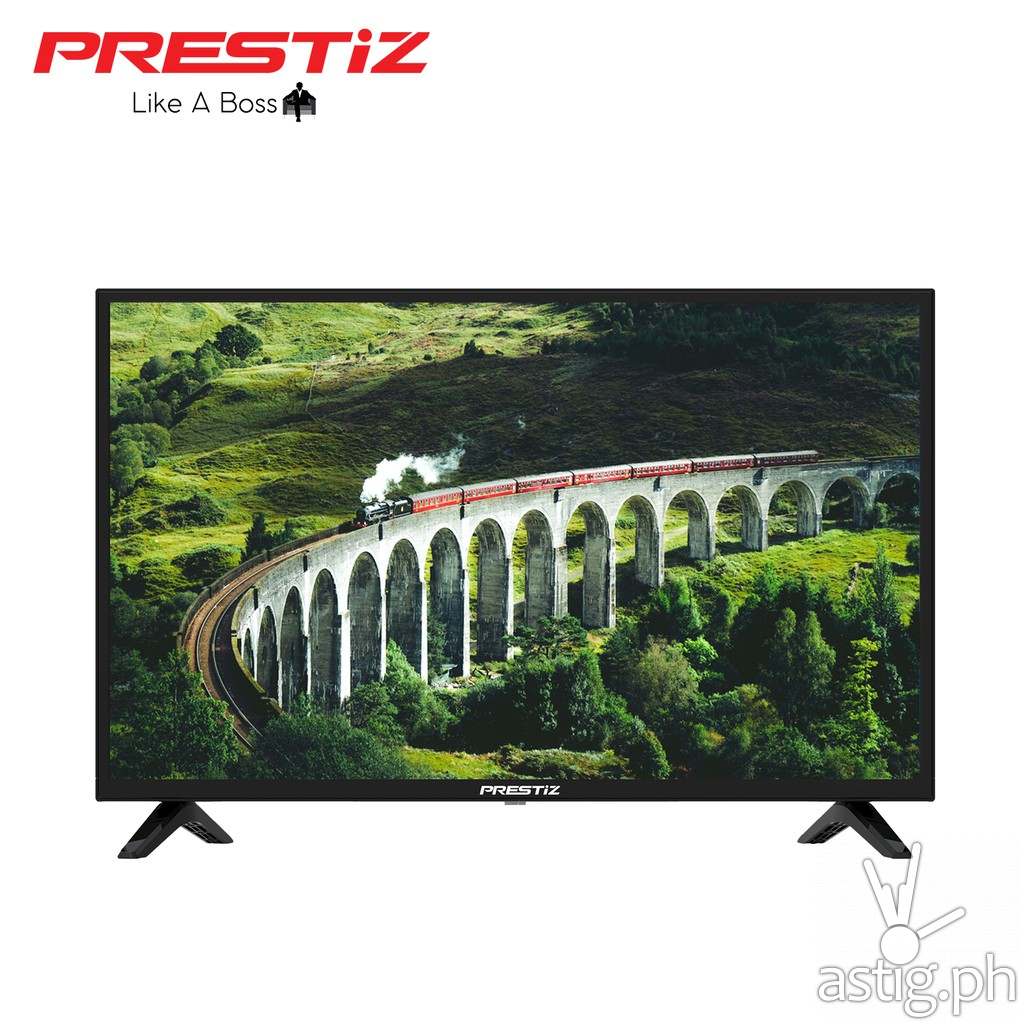 The Prestiz 32FG1100SBD 32″ Smart Digital TV touts a full HD 1080p E-LED display panel. It runs Android 7 on a quad-core CPU with 1GB of memory and 8GB of flash storage, so there's enough room for your favorite streaming applications such as YouTube, Netflix or Amazon Prime.
Aside from 2 USB ports for connecting a external storage device, the 32FG1100SBD also comes with 3 HDMI ports, so you can also use it as a primary or secondary display while working or studying by connecting your laptop or desktop PC.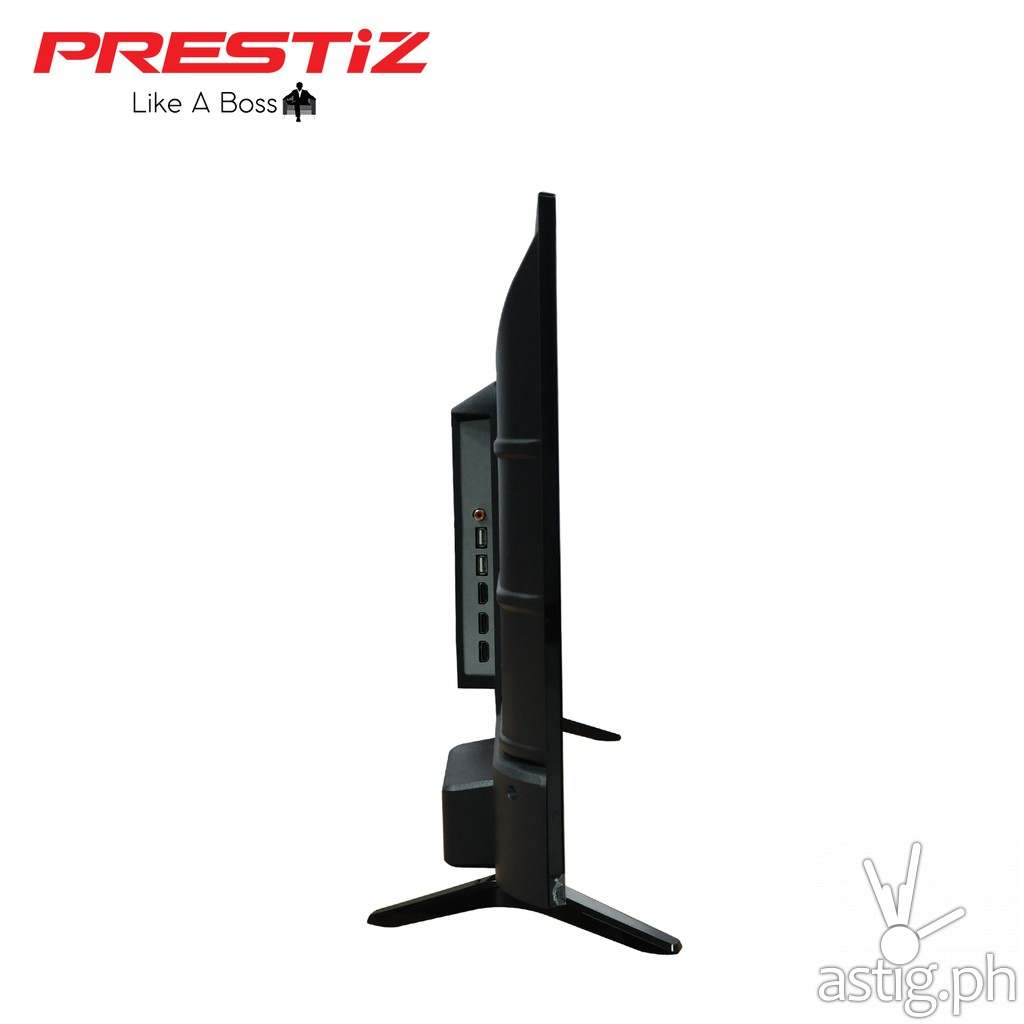 You can then utilize the remaining HDMI ports to plug in a console system such as the PS4 or Nintendo Switch or a karaoke system such as the TJ Media TKR-335P Maestro Karaoke Player, which also happens to be on sale at the Prestiz Official Shop.
It even comes with a free wall mount, which is always a welcome add-on.
2. A 2.1-channel home theater system
While we're on the topic of smart TVs, I can't imagine watching my favorite shows without good audio. It may not be an absolute necessity for some, but having one really elevates the whole entertainment experience. Every explosion can be felt, the soundtrack comes alive, and dialogue is more discernible.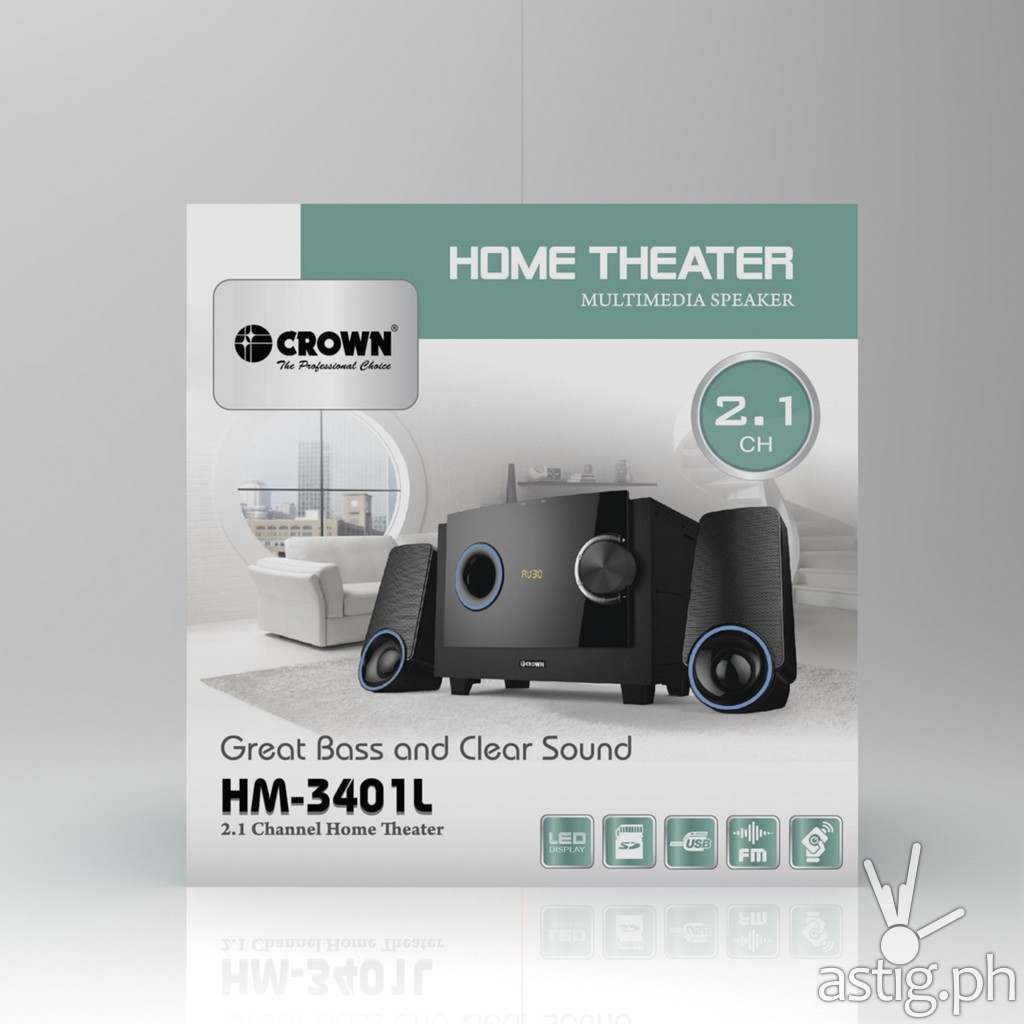 Prestiz carries several home theater and sound bar speakers, including the Crown HM-3401L 2.1 Channel Home Theater System. A home theater sound system doesn't have to be expensive, and at 2,000 PHP, the HM-3401L strikes a balance between affordability and functionality by offering a 2.1 system with a 4-inch subwoofer, two 3-inch satellite speakers, and a remote control.
It even packs goodies such as Bluetooth connectivity, USB playback, and an FM radio. So once again we have a multi-purpose device that can serve as speakers for your TV or computer, but it can also play music wirelessly via Bluetooth or FM!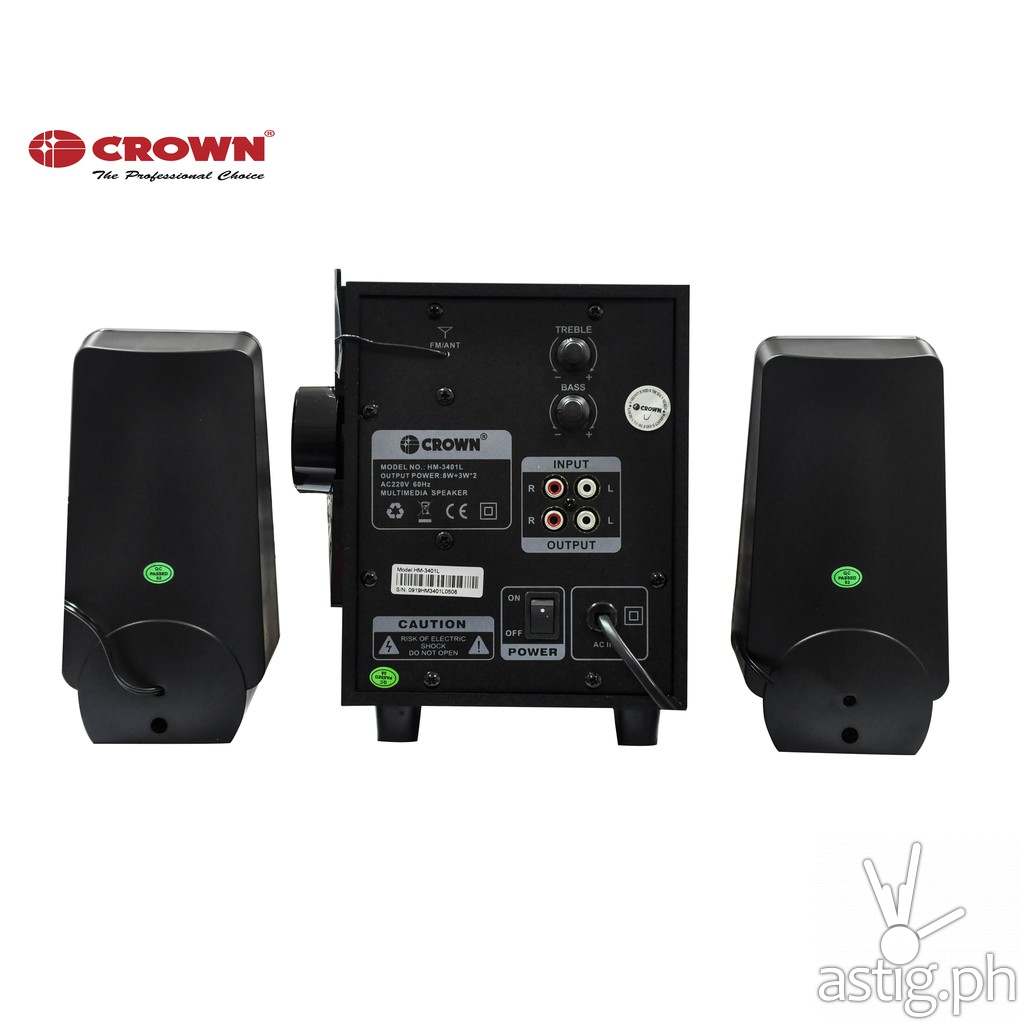 The  HM-3401L 2.1 has independent physical volume controls for treble and bass, which is really important for tuning. Sound levels can vary from one show to another, and I personally find myself tuning my system all the time. Some explosions are just too loud, and some dialogue are just too soft, so those physical controls are super handy – just turn left or right like a radio announcer or a DJ.
Analog RCA Stereo ports are available for audio in and out, and a 3.5mm stereo cable is also provided for connecting PC and mobile phones if you don't want to connect wirelessly via Bluetooth.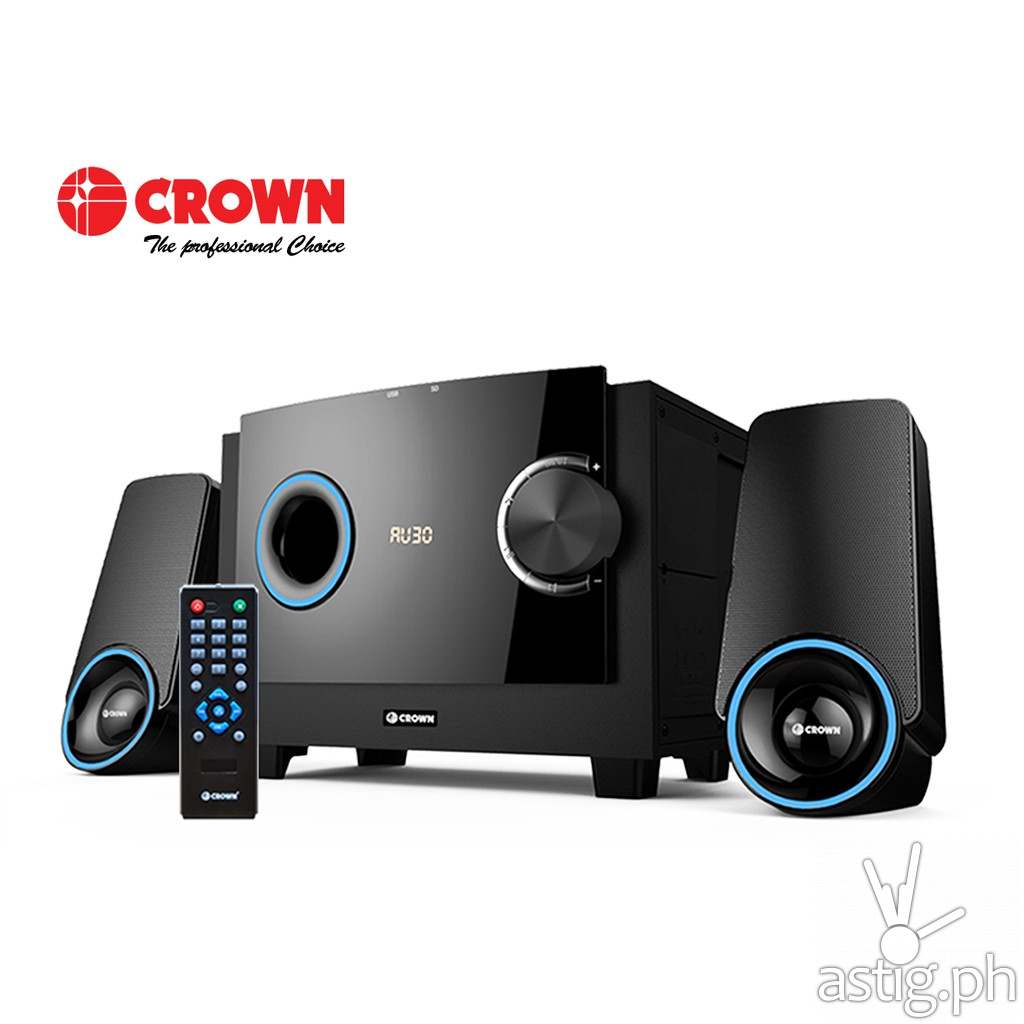 It even has an LED display, which is insane value for money. Some of the more expensive systems don't even have all the features that we just mentioned, and here we have a humble 2,000-peso system sporting all these features.
3. A 0.5HP air conditioner
Prestiz may be known for their television sets, but did you know that Prestiz also carries air conditioners? That's right, guys: apparently, they carry air conditioners under the Alpine brand, and it's one of their top 5 best sellers on the Prestiz Official Store on Shopee!
We're talking about the Alpine BW-5MJ09A Window Type Air Conditioner 0.5HP, which comes with a 1-year warranty on parts and labor and a 5-year warranty on the compressor.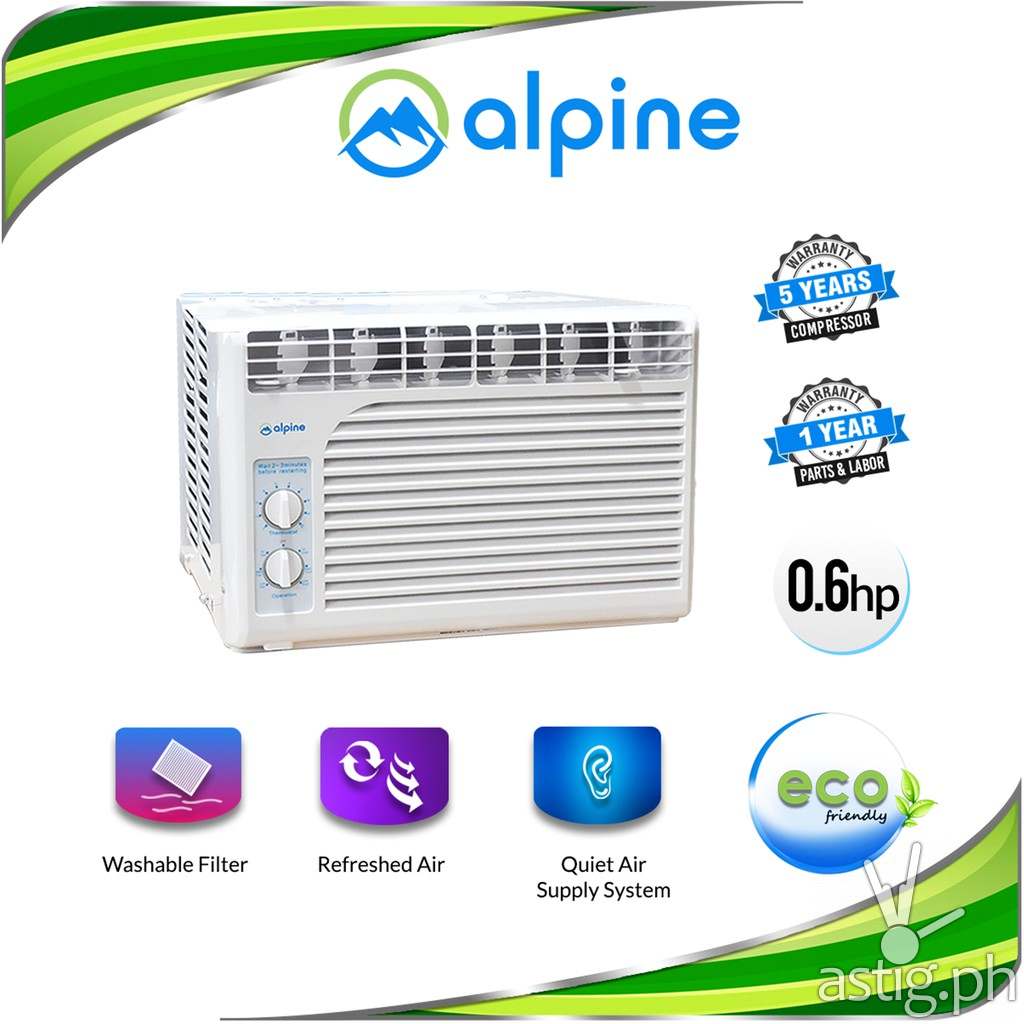 It features separate controls for temperature and cooling mode. The thermostat has 10 temperature levels, and there are 6 modes of operation: low, medium, and high fan mode and low, medium, and high cool mode.
Like most standard window-type air conditioners, the Alpine BW-5MJ09A air conditioner has a removable, washable filter.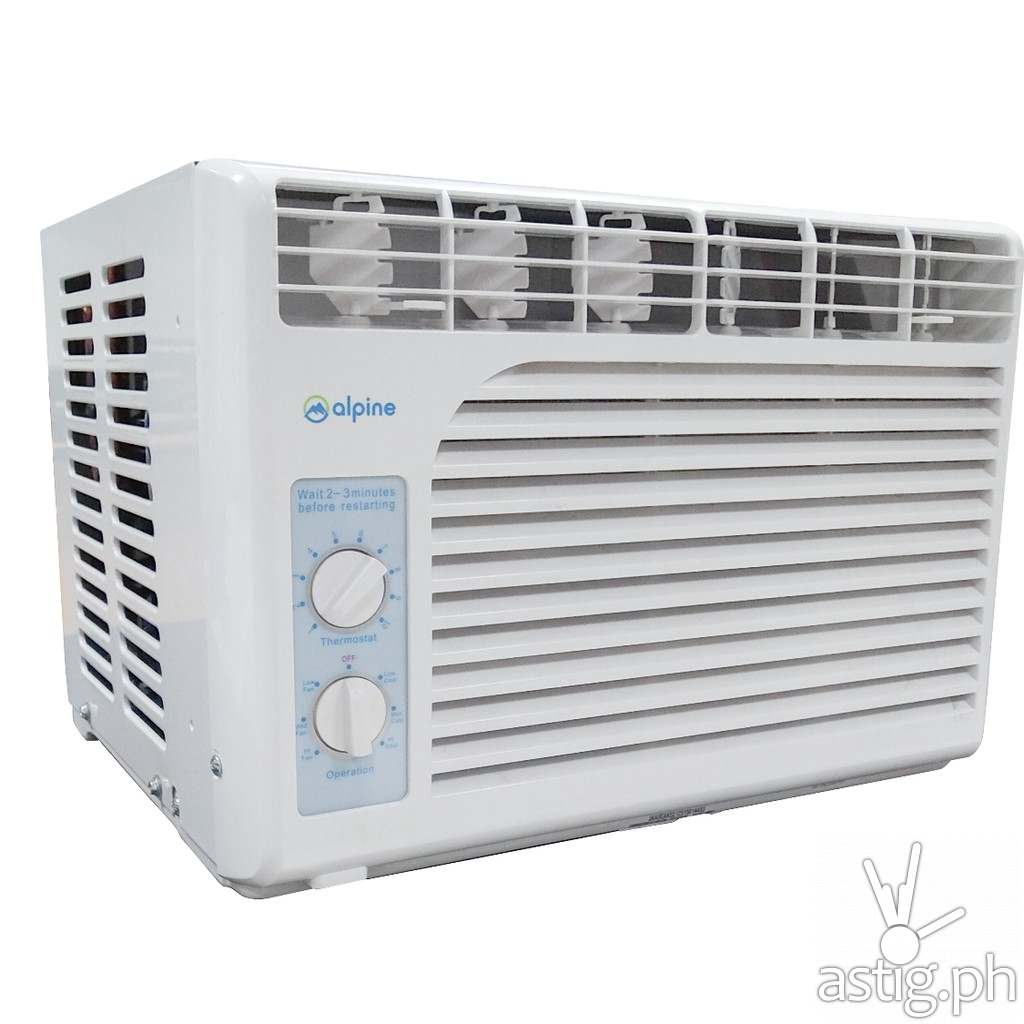 Unlike shopping at a department store, you won't be able to check the items before buying online, so it's important to purchase only from from reputable sellers and certified outlets such as the Prestiz Official Store on Shopee Mall.
Not only are the items certified 100% authentic, you also get the benefit of their 7-day return policy. You even get free shipping plus the option to play COD (cash on delivery)!
As an added benefit, you get direct support from Shopee Philippines, should there be any issues with your purchase.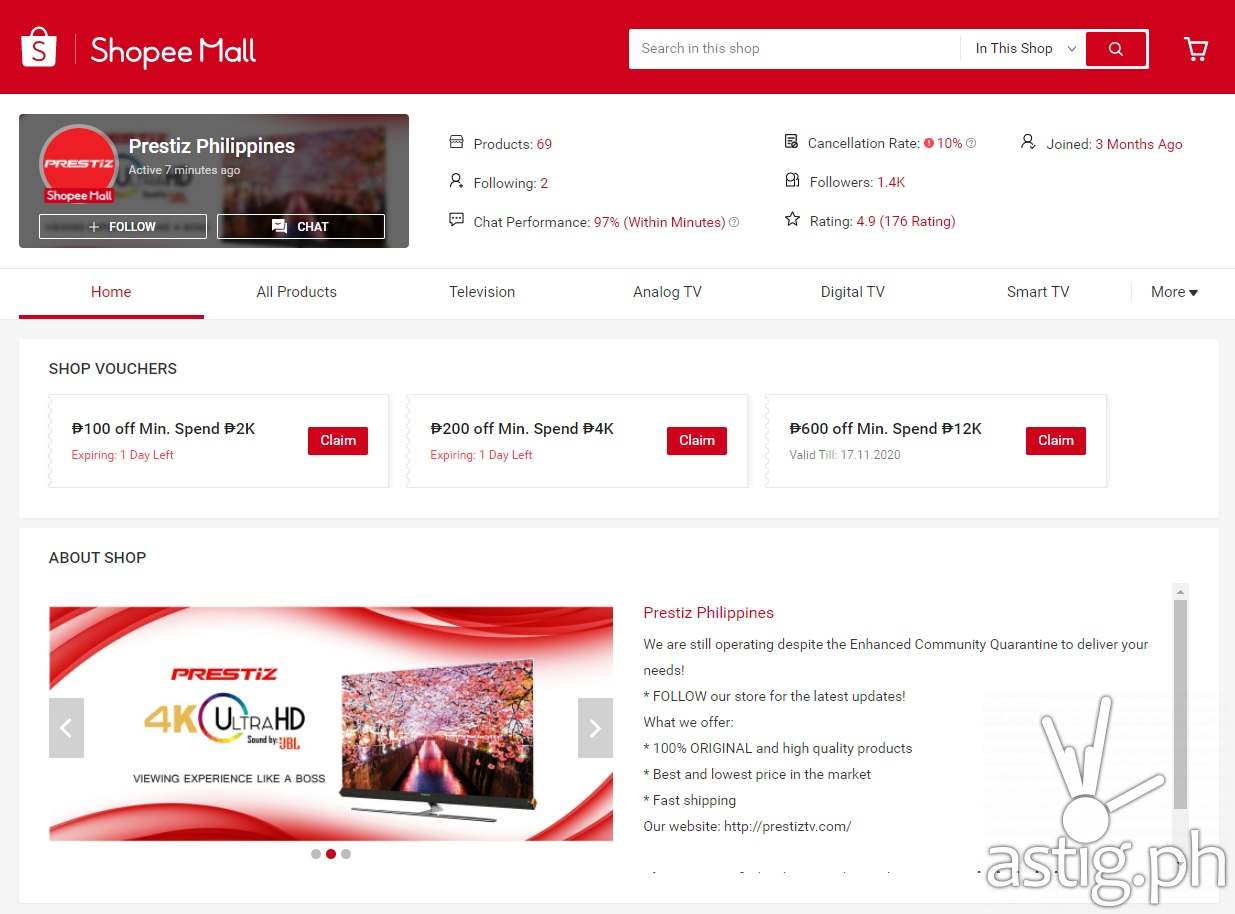 You can even save by using discount vouchers and taking advantage of promotional events. In fact, there's an ongoing sale right now where you can get up to 20% off, so grab them while supplies last!
Visit the official website at shopee.ph or download the Shopee app for FREE on the App Store or Google Play.