Kax and I have been planning our wedding for a month now, and one of the caterers that we considered for our reception is Q Provisions, the catering arm of The Round Table Kapitolyo, headed by Chef Mia Capay.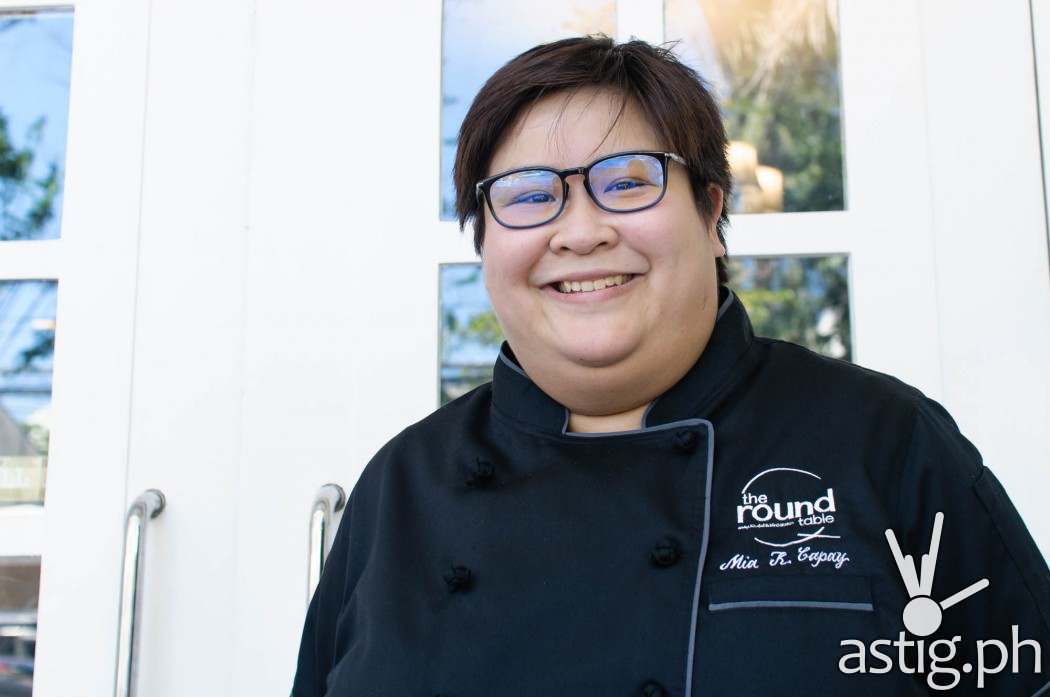 I met Chef Mia a year ago at a tech event, and I recall being satisfied with the food. So we visited her restaurant in Kapitolyo for lunch on Saturday and thankfully, she was there to entertain us.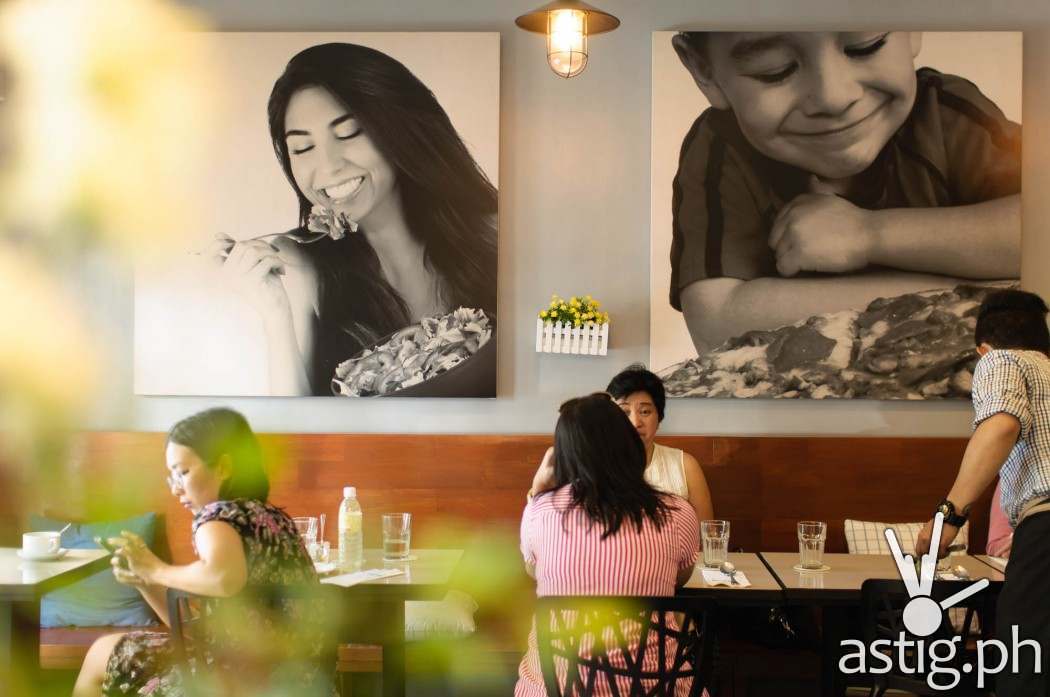 An all-you-can-eat tasting session
The Round Table Kapitolyo is a quaint 25-seater shop that offers daily buffet at only Php 295 per head.
While every other restaurant has a fixed menu and perhaps one or two items that change every now and then like a "chef's special" or a "soup of the day", The Round Table changes its entire menu every single day.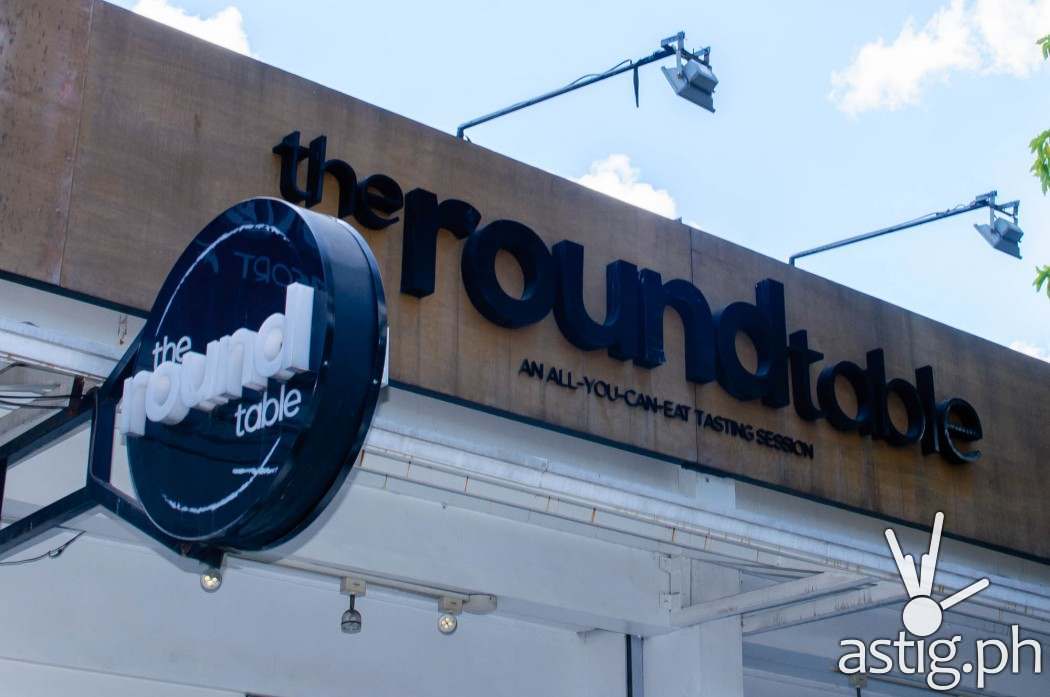 Carrying the slogan "an all-you-can-eat tasting session", The Round Table offers five major themes through the week:
Monday: Exclusively yours – staples like eggs, pancakes, and garlic rice
Tuesday: Italian – pasta and pizza
Wednesday: Ninja – Japanese cuisine like tempura, sushi, and katsu
Thursday: Filipino Twist – a spin on classic Filipino dishes like adobo sa mangga, lechon pork kawali, and sinigang
Friday: Roast Carving: grilled pork, roasted chicken, and the famous roast beef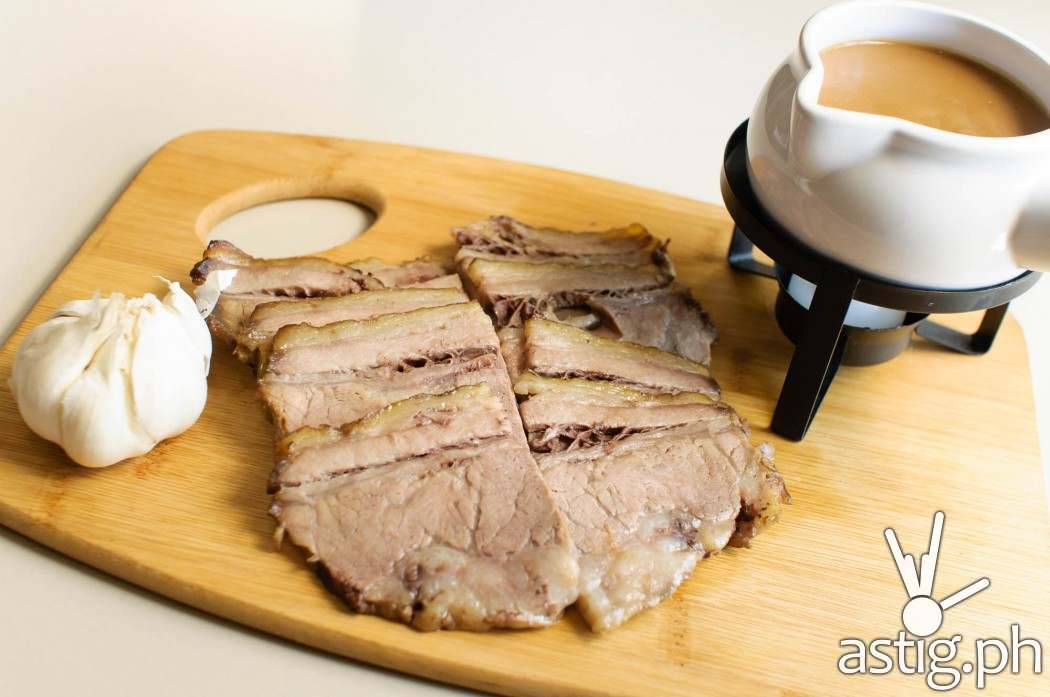 Weekends are freestyle and open to whatever the Chefs feel like preparing, and on our visit the buffet spread consisted of the following:
Clear soup
Roasted vegetable
Pan-grilled fish with tomato and onions
Grilled chicken with essence of rosemary
Grilled pork belly
Roast beef
Pasta alfredo
Plain rice
Fruit compote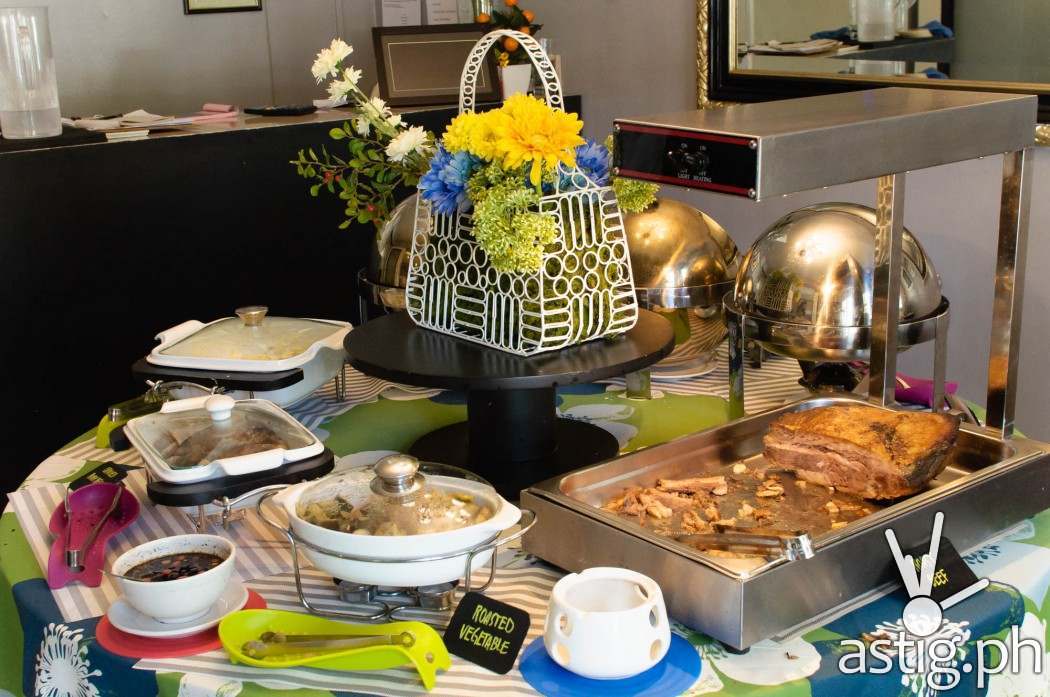 Where's the beef?
Though we enjoyed the choices, the highlight of our visit was definitely the roast beef and thankfully, The Round Table will be including the roast beef station everyday beginning April 19 which, by the way, happens to be their one-year anniversary.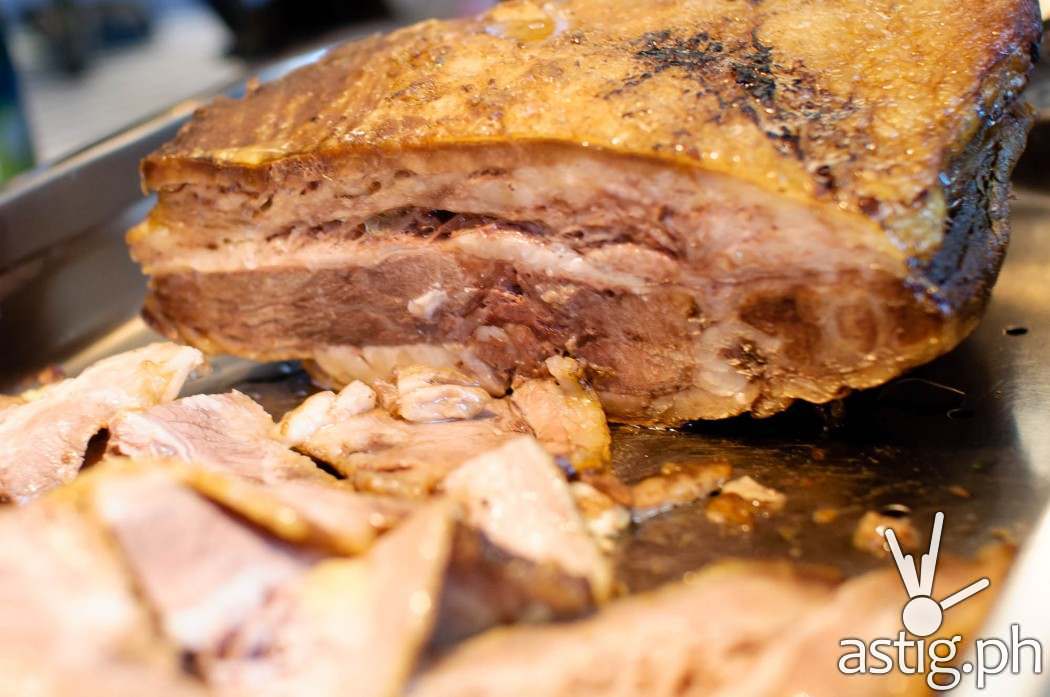 Apparently, their roast beef is so famous that customers come in looking for it, not knowing that their menu changes every day. It used to be that the only way you can be sure to get roast beef is to dine on Friday, which can be a problem because the place can get packed.
So, Chef Mia and her team decided to make roast beef a constant, making it available every single day beginning April 19.
Now you may be wondering, how does the roast beef station at The Round Table compare to, say, the roast beef in Viking's, Shangri-la, or The M Cafe at Marriott Manila? First of all, it is pre-seasoned which makes it very tasty, much tastier than most roast beef stations that I have tried since they tend to be seasoned at a bare minimum and diners are expected to modify it to suit their taste.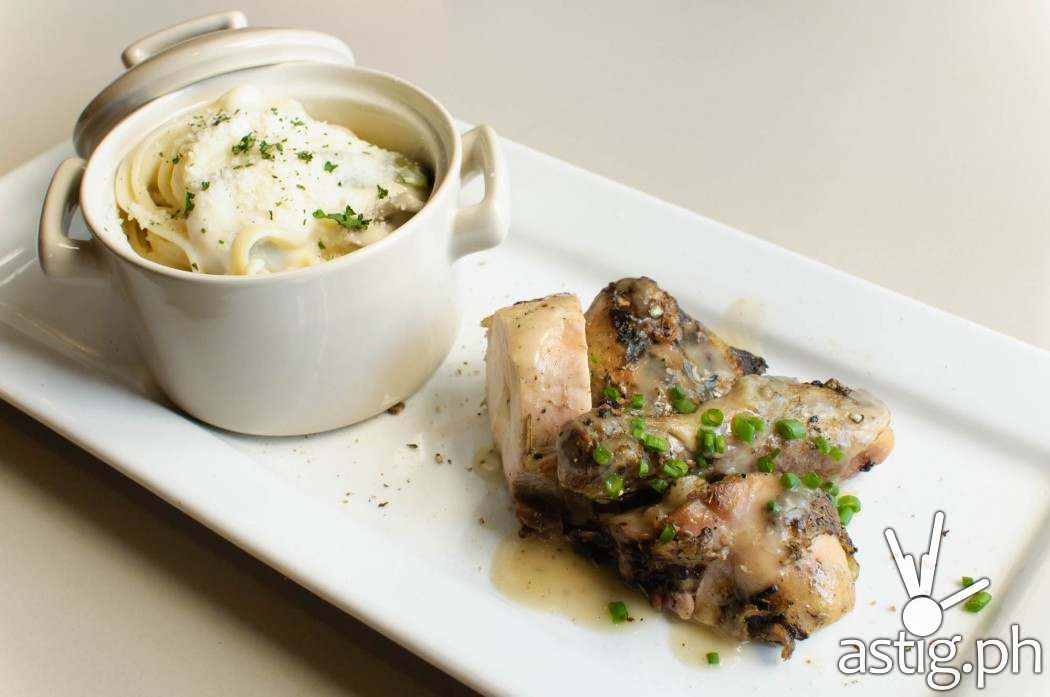 The Round Table uses imported U.S. beef, and this caused them some problems when the port congestion issue hit Manila last year. I was told it was a "plate steak", which is a portion of the cow's belly, near the ribs. It is normally tough but high in fat, resulting in very tasty steak.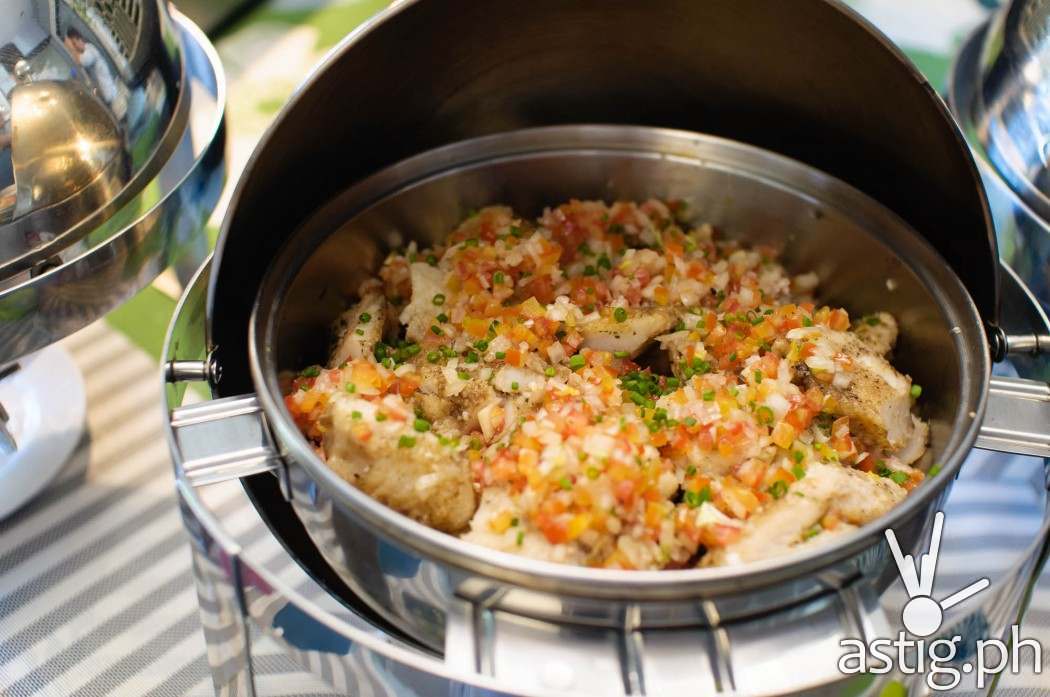 Based on what I saw I would say that it was cooked to medium done-ness which many Filipinos should be comfortable with as we are not used to eating anything rare-er since locally bred cows tend to be tough. I think it also explains why typical Pinoy recipes like tapa, pares, and the Filipino beef steak tend to be well done.
Drinks are not included but that's not a problem for us since we don't really like taking anything but water with our food, though you can order sodas and iced tea.
Quality over quantity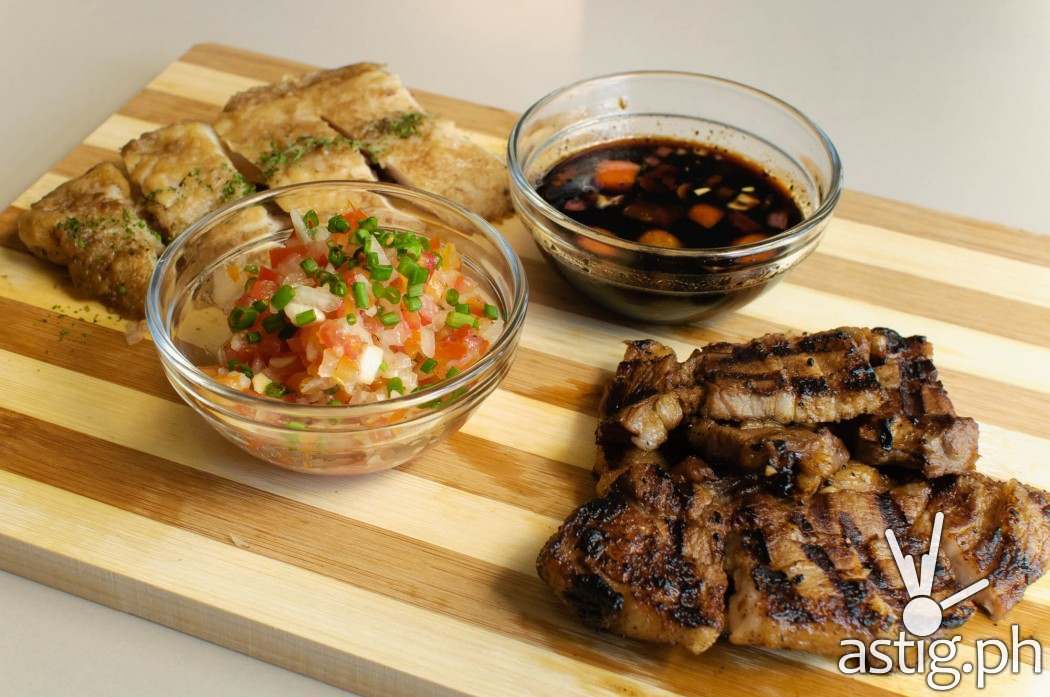 All in all, I feel that you get insanely good value at Php 295 per head, especially once the daily roast beef kicks in. For a buffet the food quality and taste is above average even if the spread may be smaller – quality over quantity, in other words.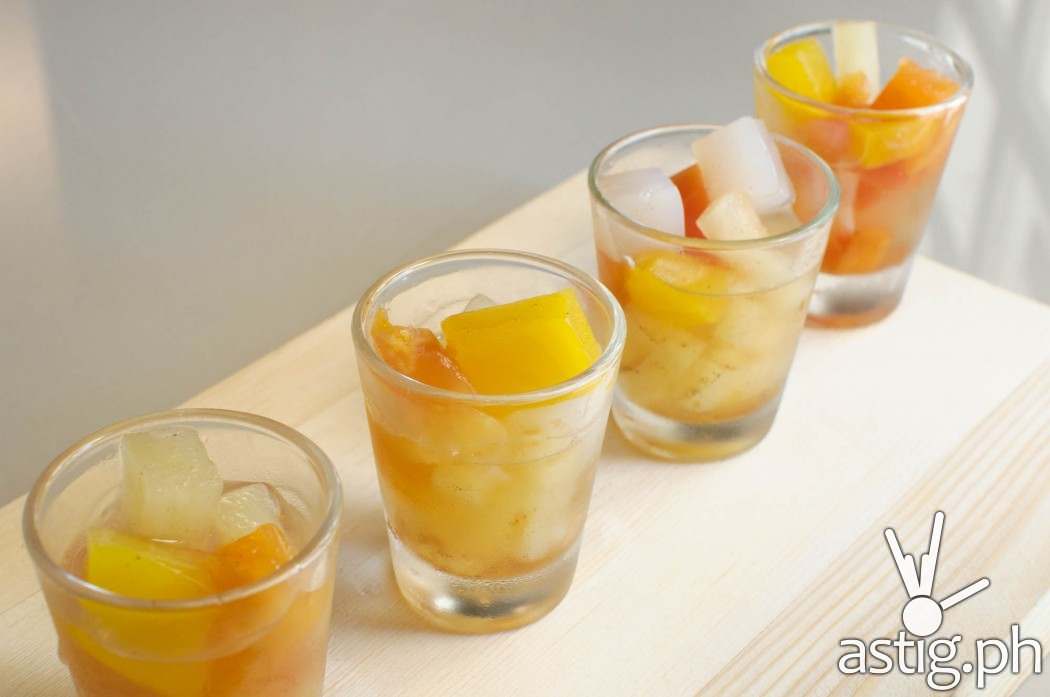 Was the experience enough for me to go back to The Round Table? There is a good chance I will, especially if I'm looking for variety and if anything, to have another go at that tasty roast beef.
On April 19, The Round Table will be celebrating its first year anniversary by opening its doors to everyone for a free
Disclosure: our meal was care of The Round Table.
The Round Table Kapitolyo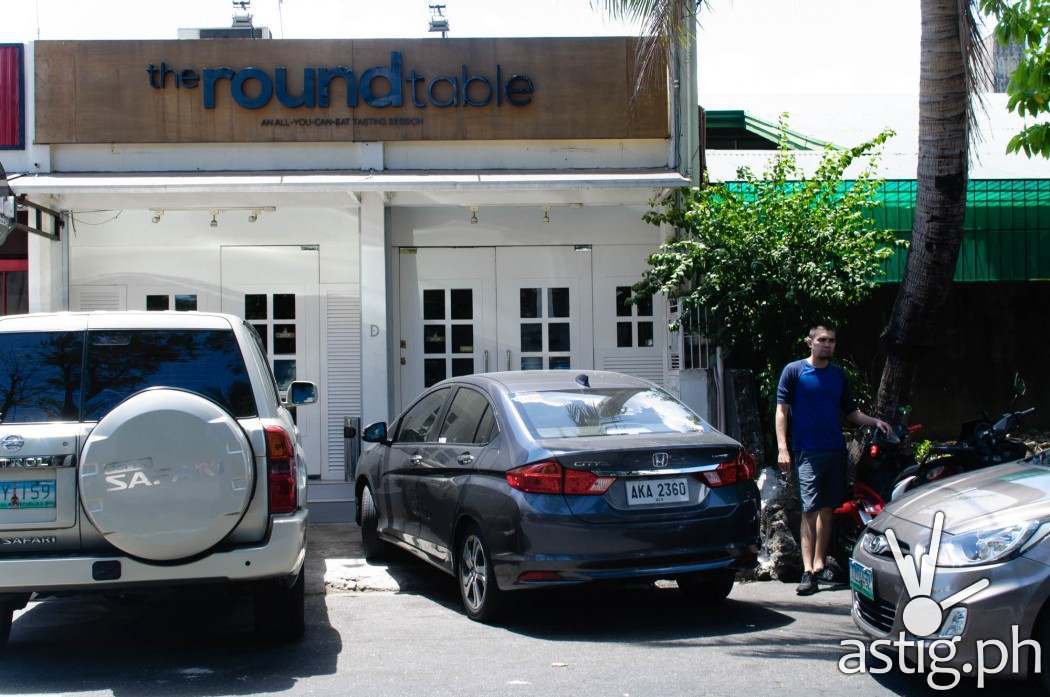 Website: http://qprovisions.com/
Address: 56 C&D East Capital Drive, Kapitolyo
Operating Hours: 11AM – 2:30PM / 6:00PM – 10:00PM daily
Phone: +63.2 706.1668
Cuisine: Buffet restaurant (fusion, daily themed)
Price: Php 295 / head
Location map:

The Round Table Kapitolyo photo gallery
Video interview with Chef Mia Kapay of The Round Table