Comedy Cartel, the pioneers of POV Stand-up Comedy in the Philippines, will be having a weekly Showcase of various Comedy Acts this August 2014 entitled "The Comedy Cartel's Weekend Laughter Series", to be held in Taguig City. The show begins at 9:00PM.
In case you missed it, check out our article entitled Comedy Cartel: The future of stand-up comedy in the Philippines.
Comedy Cartel: Weekend Laughter Series August show schedules
August 2 – Switch Improv
August 9 – Laugh and Stack Open Mic Showdown 10th Leg
August 16 – Switch Improv
August 23 – Laugh and Stack Open Mic Showdown 11th Leg
August 30 – Switch Improv
Address: Relik Tapas Bar & Lounge 2nd Floor Commerce Bldg. at the back of Mercury Drug in front of St. Lukes Hospital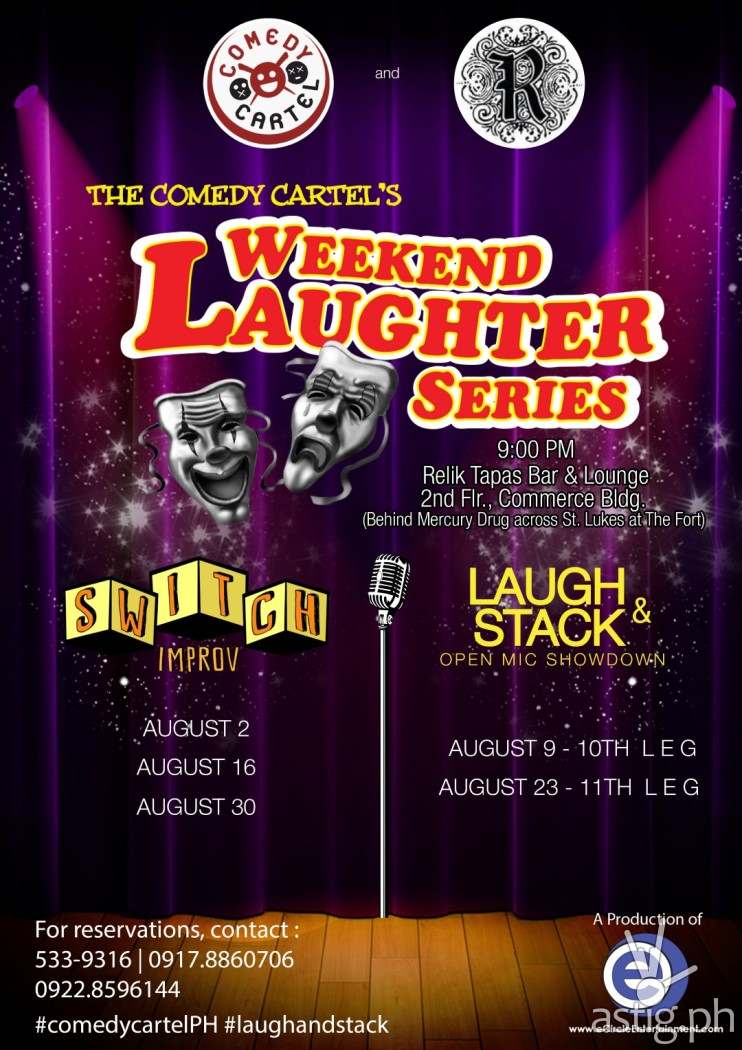 Free admission so bring family & friends for a dose of laughter that will kick your workweek blues away. Laughter in stitches absolutely guaranteed!
eCircle Entertainment and Management Corporation is the official management & booking agent of The Comedy Cartel. For table reservation please contact +63.917 886.0706.