Dell Software announced the addition of two new offerings to its award-winning line of DL series backup and recovery appliances. Combining the reliability of Dell's PowerEdge servers with the power of its AppAssure data protection software, the new Dell DL4300 and DL1000 1TB appliances provide mid-sized and small companies with easy-to-deploy, turnkey data protection solutions. Dell DL series backup and recovery appliances work across physical, virtual and cloud environments, enabling customers to confidently protect critical data and applications regardless of location.
Customers no longer want to deal with the complexity of legacy backup and recovery solutions. They want to move to modern, high-performance platforms with all of the leading features and capabilities built in. That's exactly what Dell's DL appliances deliver. With the addition of the DL4300 and DL1000 TB, Dell's backup and recovery appliances offer customers a combination of choice, performance and value that no other vendor in the industry can match.

– Kumar Mitra, general manager, data protection, APJ, Dell Software
The new offerings extend the depth and breadth of Dell's growing line of backup and recovery appliances. Dell's rich heritage in the storage and server markets, combined with the power and versatility of its data protection software offerings, enables it to seamlessly develop highly integrated, high-performance backup and recovery appliances. This combination of hardware and software gives customers the flexibility and versatility they need to protect data and applications no matter how complex their infrastructure. Dell's data protection solutions are used globally by more than 70,000 customers – including more than 8,000 added in the last year – who depend on them to add value to the business by minimizing downtime, safeguarding against data loss, and reducing costs and complexity.
The launch of the Dell DL4300 and DL1000 1TB further expand Dell Software's end-to-end data protection portfolio. Dell's line of DL series appliances offers customers an unmatched blend of performance, scalability and features.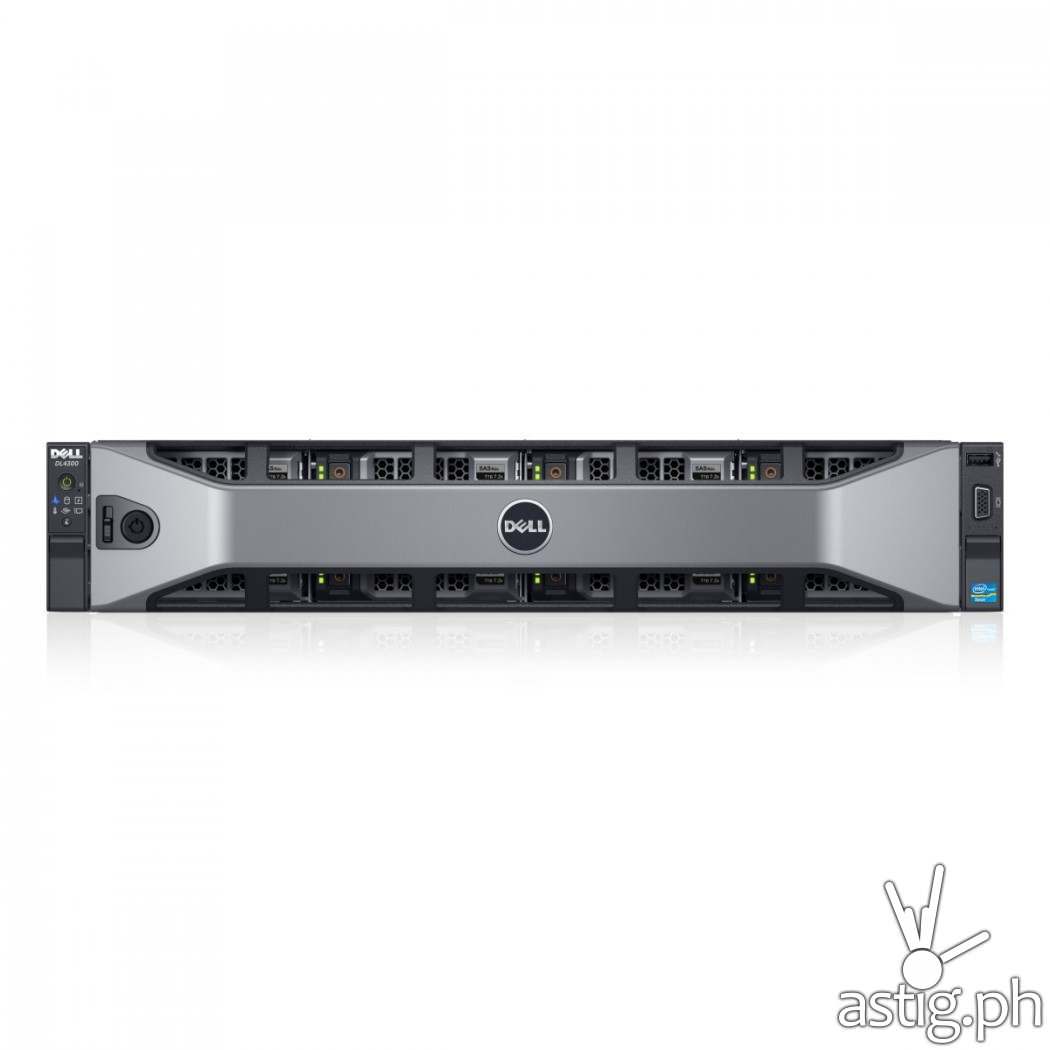 Dell DL4300
A brand new offering within the DL series product line, the DL4300 comes with the latest version of Dell's award-winning AppAssure backup, replication and recovery software pre-installed to deliver customers a simple, plug-and-play experience. The DL4300 is designed to provide customers a superior combination of performance, scalability, management, and recovery capabilities.
Superior scalability – The DL4300 gives customers the scalability needed to expand as their business grows. The standard edition offers up to 60TB of usable capacity, while the high-capacity offering provides up to 120TB of usable capacity. In addition, Dell gives customers the freedom to license only the portion of the total appliance capacity that they need today, while maintaining the flexibility to license the unused capacity only when more storage when needed. The standard capacity edition allows customers to expand capacity inside the enclosure without having to do expensive, forklift upgrades, while customers with larger deployments can go a step further and add additional storage resources by adding expansion shelves.
Improved performance – Available in standard and high-capacity versions, the DL4300 is built on Dell's 13th-generation PowerEdge server, and features the latest Intel processor technology, making it Dell's fastest and highest-performing backup and recovery appliance yet. The standard offering features an 8-core processor and up to 128G of memory, while the high-capacity offering features a 10-core processer and up to 256G of memory.
Enhanced VM management – With the Dell DL product line, customers can run virtual standbys of their protected applications, allowing them to recover from a disaster in seconds. As part of the new DL4300 feature set, customers can view and manage all standby virtual machines in a single interface, eliminating the need to access the hypervisor itself and minimizing the complexity commonly associated with protecting virtual environments. The standard version comes with two licensed Microsoft Hyper-V virtual machines, while the high-capacity version comes with four.
Rapid Appliance Self Recovery – New to the DL4300, Rapid Appliance Self Recovery (RASR) gives customers the ability to easily recover the appliance in the event of a failure. This new capability provides users the option to either create a defined restore point for the appliance, or recover the appliance back to its original factory image. With RASR, users have the ability to schedule snapshots of the appliance in defined intervals, and failover to those snapshots in the event of an outage.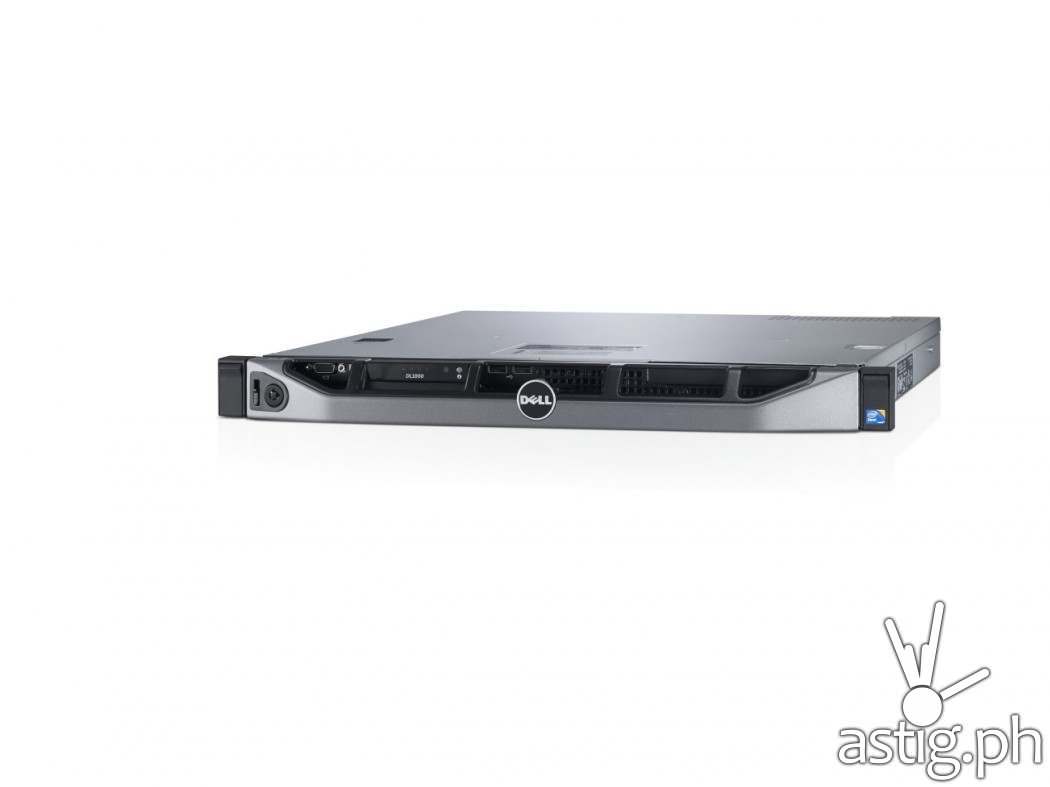 Dell DL1000 1TB
A complement to Dell's existing DL1000 2TB and 3TB offerings, the DL1000 1TB provides the features and power of the DL in an aggressively priced package specifically designed to meet the unique needs of small businesses. The DL1000 provides near-continuous data protection by taking snapshots as often as every 60 minutes, utilizing AppAssure's changed data tracking and de-duplication that backs up and moves only data that has changed to minimize networking and storage requirements.
Availability and pricing
The DL4300 and DL1000 1TB are available now.
Delivering complete and connected software solutions
Dell Software empowers companies of all sizes to experience Dell's "Power to Do More" by delivering scalable yet simple-to-use solutions that can increase productivity, responsiveness and efficiency. Dell Software is uniquely positioned to address today's most pressing business and IT challenges with holistic, connected software offerings across five core solution areas, encompassing data center and cloud management, information management, mobile workforce management, security and data protection. This software, when combined with Dell hardware and services, helps customers simplify IT, mitigate risk and accelerate business results.