MANILA, Philippines – Meralco, the country's largest power distributor has announced that residential rates would go down by around Php 0.13 per kWh this month. According to the company, the rate reduction is due to lower generation charges, which is the cost of producing electricity collected by Meralco in behalf of generation companies. In fact, this June's generation charge is the lowest since October 2004.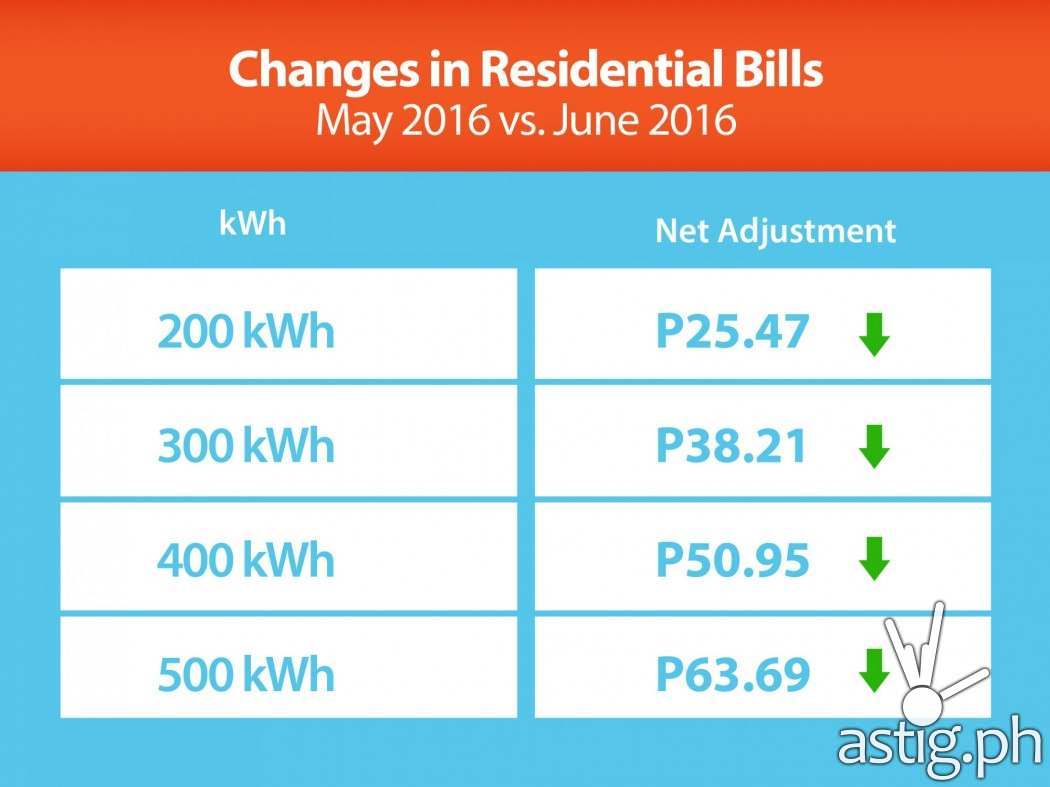 Aside from the reduced generation charge, taxes and other charges were also lower at Php 0.033 per kWh. Meralco's distribution, supply, and metering charges have remained unchanged for nearly a year now.
For an average Filipino household consuming around 200 kWh every month, the new rates mean a reduction of around Php 25 in their June bill.