The "People's Champ" and Philippine senator-boxer Manny Pacquiao gave another honor to our country by clinching the WBO Welterweight title via unanimous decision from now former champion Jessie Vargas of Mexico at the Thomas and Mack Center in Las Vegas, Nevada this November 5th. (November 6 here in Manila).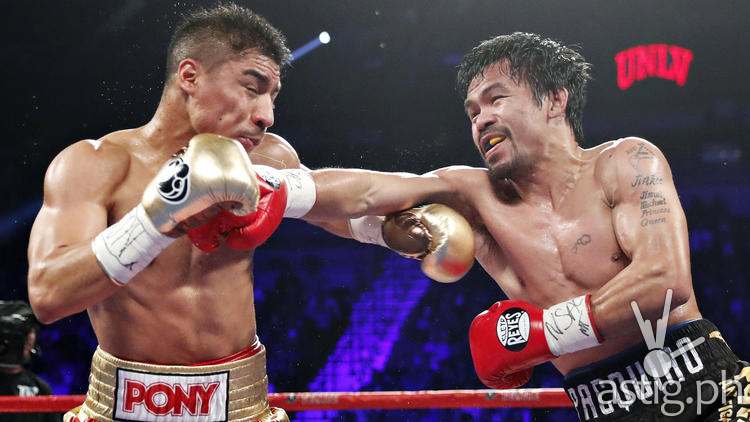 Expectedly the venue was filled to the rafters, as to any Pacquiao main event fight. The 27 year old Vargas who was also four inches taller at 5'7″ than our Senator Manny showcased many hard punches over Pacquiao during their exciting 12 round match.
But despite these hard blows, Pacquiao dominated most rounds with his famous south paw left punches and delivered a solid left that sent Vargas to the floor early on during the second round.
My favored round of Pacquiao was Round 7 where he consistently delivered hard and solid punches over Vargas. All the while I thought he was going to TKO the defending champion and call it quits.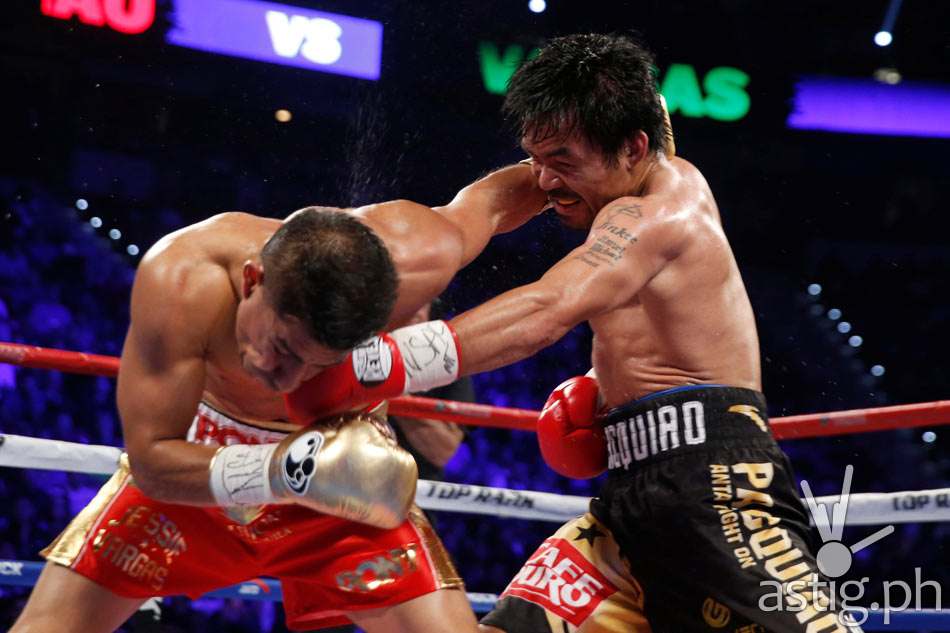 Photo Credit:  Steve Marcus, Reuters
The crowd at the venue went even wilder just like other millions worldwide watching on live Pay Per View as Rounds 10, 11 and 12 came on for these were deciding moments as to who will the judges give their valuable points to. I was hanging on to my seat and praying direly hard that the Lord gives this big win over to our dear Pacman.
It was such a very tight and close match that when the bell finally rang ending the fight, and judges Dave Moretti, Glenn Feldman and Glenn Trowbridge finally tallying ther scores, I thought Vargas had it in the bag. But it was very encouraging to hear the crowd chant "Manny! Manny!Manny!!!"
It would have been a huge shame if Pacquiao loses in a fight where our own Miss Universe Pia Wurtzbach (who flew in from NY to Las Vegas) and PNP director general Ronald "Bato" dela Rosa in attendance and  in full support among many other international celebrities and local officials cheering for him.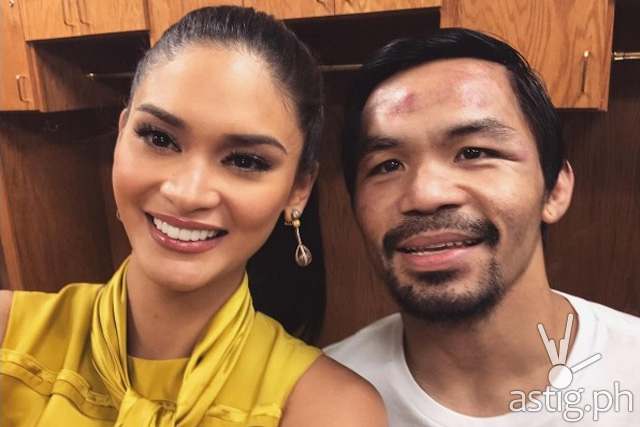 Philippines' Pride Miss Universe Pia Wurtzbach and new WBO Welterweight champion Manny Pacquiao all smiles  post fight in her Instagram selfie .
So when our favorite ring announcer Michael Buffer took center ring and declared there was as "new" WBO Welterweight champion, I jumped off my seat and shouted "Wohoooooo!" and thanked God for a victorious Philippine's fighter win!
Jessie Vargas gave a very good fight and in all due respect has a long way to go in this career .He acknowledged that Pacquiao elevated his game and was thankful for the match.
I guess Floyd Mayweather, who was in the front row, perhaps cheered for Pacman? And with this big win, talks are back in again for their on and off rematch in the ring. It's up to promoter Bob Arum and coach Freddie Roach to decide.
"The judges agreed with the fans, who were on Pacquaio's side. Judges Trowbridge and Feldman agreed with The Times' card and scored it 118-109 for Pacquiao. Moretti had it much closer at 114-113 for Pacquiao, who is the new WBO welterweight champion.
— John Cherwa of  The Los Angeles Times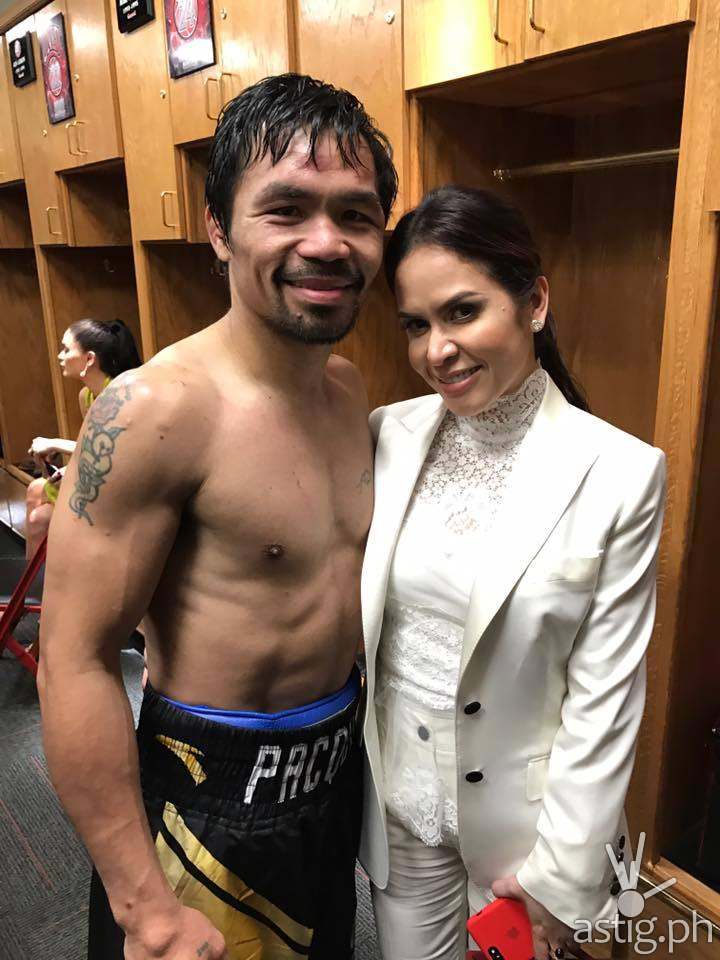 Congratulations Senator Manny Pacquiao on your latest triumph and thank you for proving that a legend such as you at 37 still got the chops fighting these younger boxers.
God bless you more!
Perhaps your full retirement from boxing is far from happening and that your senate duties calls you back .