QUEZON CITY, Philippines – The Philippine Educational Theater Association (PETA) welcomes the new year with a marriage of different theater treats from world-class productions to uniquely experiential workshops. This 2015, PETA kicks off the new year with a new and spectacular production starring Cherie Gil in Rody Vera's adaptation of Chekhov's The Cherry Orchard, Arbol de Fuego. Something to also look forward to would be the return of two incredible productions that both put an interesting twist on the popular classic materials Florante at Laura by Balagtas and King Lear by Shakespeare, FnL and Haring Lear.
PETA isn't only known for its original Filipino productions but it also prides in being a strong believer in the influence of theater in education. So alongside the impressive assembly of plays for the rest of the season, PETA will also be hosting two intensive workshops, one targeted for professionals actors, the Royal Academy of Dramatic Art (RADA) Acting Techniques, and the other for aspiring stage performers and theater enthusiasts, the annual PETA Summer Program.
Something new: Arbol de Fuego
Right after the success of the hit rock-comedy musical, Rak of Aegis, PETA gears up for another spectacle that is Rody Vera's Arbol de Fuego. Running from February 20 to March 15 at the PETA Theater Center, Arbol de Fuego is the grounding of Chekhov's world classic, The Cherry Orchard.
Arbol de Fuego maintains the dark comedic humor of Chekhov's original masterpiece but displaces it during the economic decline of the Philippines in the 1970s. It focuses on the plight and struggles of Enriquetta Jardeleza-Sofronio as she returns to her family's hacienda in Negros only to be broken the news on the foreclosure of their land.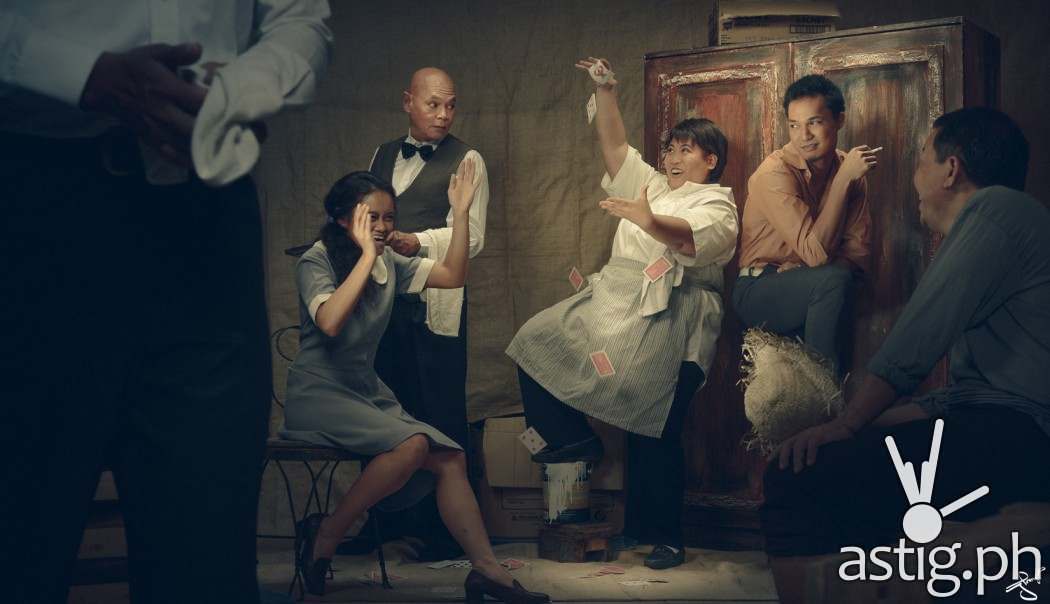 Marking Cherie Gil's return to the stage along side other seasoned theater performers such as Raffy Tejada, Bembol Roco, Leo Rialp, Jake Macapagal, and Angeli Bayani, Arbol de Fuego promises to be another hit in the Philippine theater scene. With the production design and direction by New York-based director, Loy Arcenas, Arbol de Fuego is a masterpiece to behold.
Something old: FnL, Haring Lear
As classics never go out of style, PETA brings back two lyrical productions on the masterpieces of Balagtas and Shakespeare, FnL and Haring Lear.
With a limited run last September 2014 at the PETA Theater Center, PETA will be bringing back FnL this February at the SM Skydome. FnL is a remarkable exploration of the Filipino language touching upon Balagtas' Florante at Laura and the message it seeks to deliver; that language, may it be jologs, bekimon, taglish, or even Bisaya deserves to be embraced and appreciated as it is what binds us all.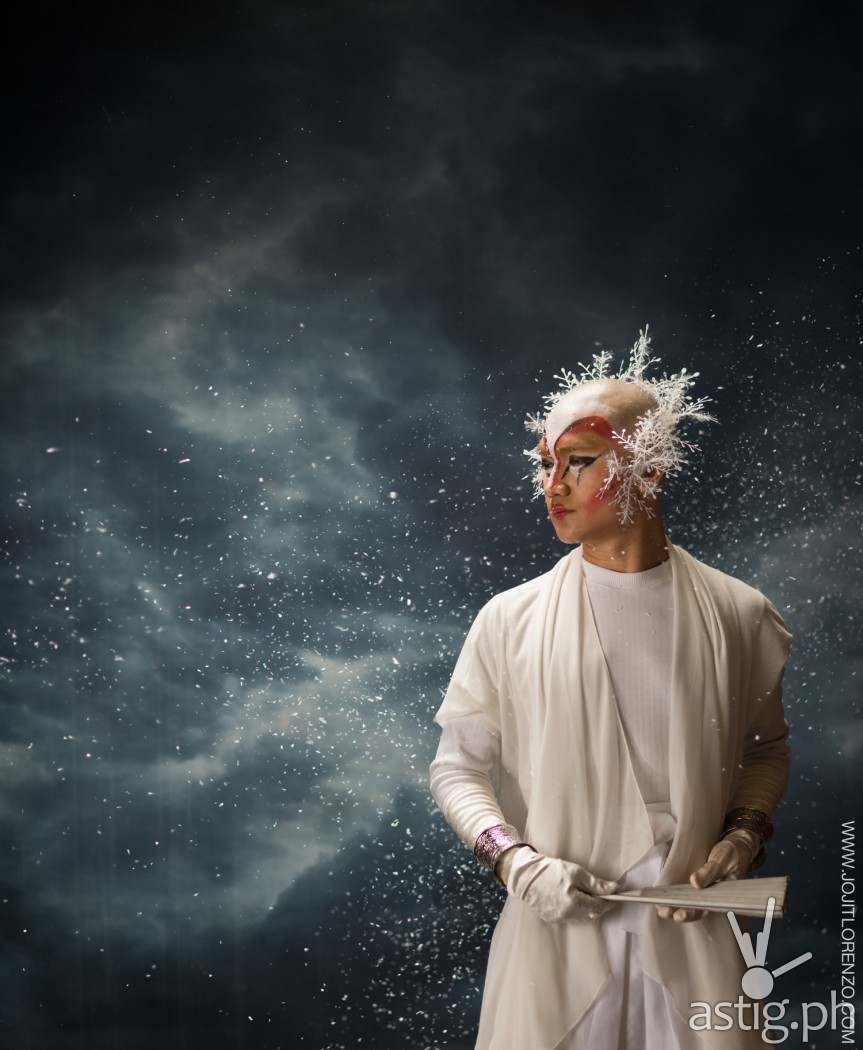 Another production that will be coming back to the stage is Bienvenido Lumbera's Haring Lear. Haring Lear had its first run at the PETA Theater Center in 2012 and just last year, it was presented at the Kuandu Arts Festival in Taiwan. Directed by renowned director, Nonon Padilla, Haring Lear, is about a loving father who bequeaths his kingdom among his three children, only to be betrayed by two of them. PETA's reworking of his classic sets the Shakespearean text in a post-apocalyptic world with an all-male cast.
Something borrowed: RADA Acting Techniques Workshop
A union of two premier theater companies, PETA, in partnership with the British Council and the Royal Academy of Dramatic Arts (RADA), brings back the Acting Techiques Workshop.
From February 2 to 7, the RADA Acting Techniques Workshop is specifically tailored for experienced professional actors who would like to further their knowledge in theater and acting by learning from distinguished acting tutors, Nonna Shephard and Tom Wakeley.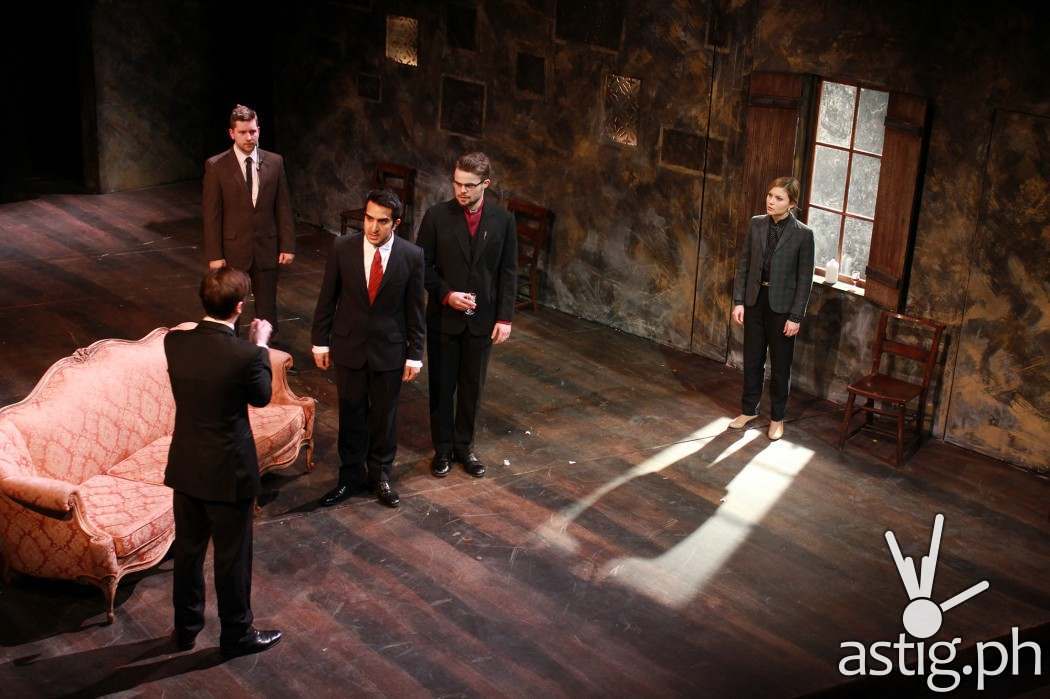 The RADA Acting Techniques Workshop will be borrowing Shakespeare's approach and techniques in The Tempest.
Something blue: PETA Summer Program
With just a few months away from the hot summer season, PETA welcomes the blue skies and the warm breeze with the PETA Summer Program. Every summer, the PETA Theater Center becomes a melting pot of fresh talent as it opens its doors to theater aspirants of all ages with the Summer Program. Starting on April 7 until May 17, creative individuals from children to teens to working adults gather at the PETA Thetaer center to learn and experience theater in a new light with PETA's unique integrated theater arts aprroach (ITA).The ITA tackles all the fundamentals of good theater such as body movement,drama, music, and dance and incorporates it into all the courses offered in the PETA Summer Program.
What makes this year's Summer Program different from the previous years is its wider reach and the introduction of a new course, Advanced Acting. Individuals living at the Paranaque-Taguig area may now expreience a PETA workshop as courses are also open for enrollment at the MINT College.
The courses offered for this year's Summer Program are: Children's Theater 1&2, Teen Theater, Theater Arts, Basic Acting, Creative Musical Theater 1& 2, and Advanced Acting. The Advanced acting course will taught by seasoned director, Nonon Padilla, who will tackle a variety of contemporary an classic materials to experienced theater artists.
For more information on PETA's upcoming productions and workshops, visit the PETA website at www.petatheater.com or contact PETA at 725 6244 or 0905 353 6602. For tickets on PETA's upcoming shows, contact TicketWorld at www.ticketworld.com.ph or 891 9999.