The Samsung Galaxy Galaxy A20 came out around the same time as the Galaxy M20 which bears similar specs, however, the M20 is only available online while the A20 is actually being sold in physical stores. They both retail for 10,990 PHP, but the A20 has a Super AMOLED display, making it the cheapest Samsung phone with the kind of display panel normally found in their flagship S-series.
Our Galaxy A20 came in a simple box with a nice, colorful print and large text that says A20 so you know exactly what you have: in our case. We had the deep blue colored A20 with 3GB of memory and 32GB storage.
Hit the play button to watch a video of our Galaxy A20 unboxing and first impressions, or continue scrolling for our full review!
What's in the box?
Our Samsung Galaxy A20 contained the following items:
Warranty card
Quick start guide
Samsung Galaxy A20 smartphone
AC adapter
USB Type-C cable
Headset
PIN ejector tool
Display
The Galaxy A20 uses a Super AMOLED display panel with what Samsung calls the Infinity-V type notch, which is just another fancy term for the waterdrop or teardrop-shaped notch in the center. I personally feel this is one of the best implementations of the notch – it's centered and small enough to not get in the way of notifications.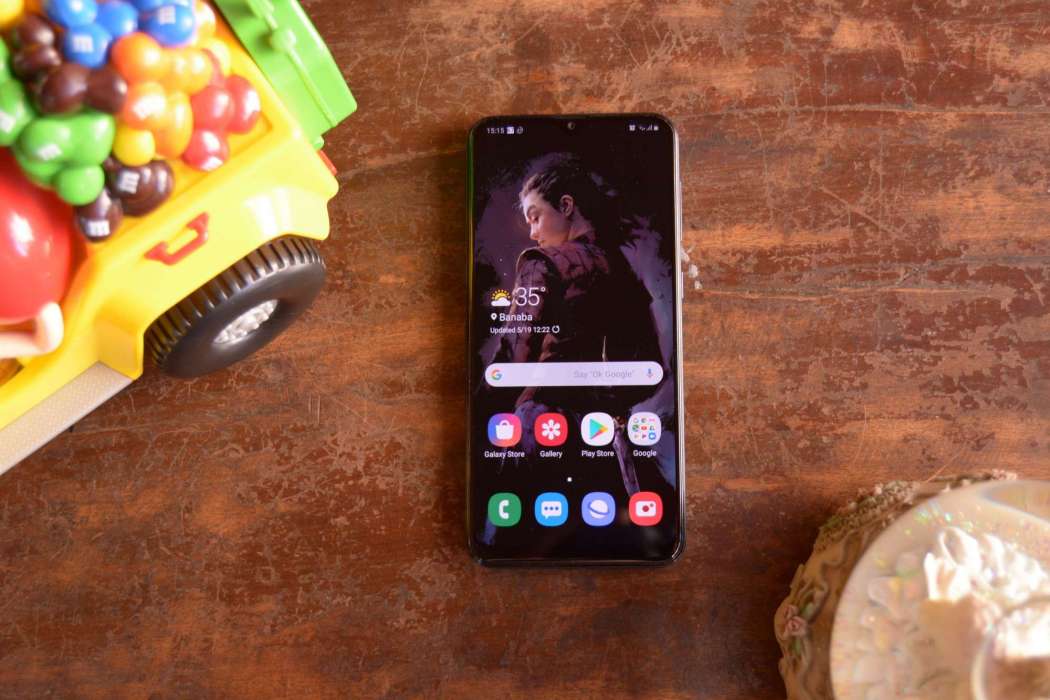 Like most OLED displays, it is super bright and slightly more saturated. The whites seem well calibrated, which is something we've come to expect from a top panel maker like Samsung.
Unfortunately, it doesn't come with Samsung's built-in always-on feature to show widgets natively. You could technically install one of the many apps that mimic this feature, but it might not look as seamless, and you can't guarantee that it won't drain battery life unlike the built-in feature.
Fingers crossed that Samsung will add the always on display feature in a future firmware update.
Build quality
The Galaxy A20 feels tight and rigid. The display panel does not stick out, its thin and chamfered edges blends into the curved plastic sides of the phone. Apart from the physical buttons and a small hump around the fingerprint sensor and camera hump, there are no noticeable edges that can cut through your palms – it's very smooth all around.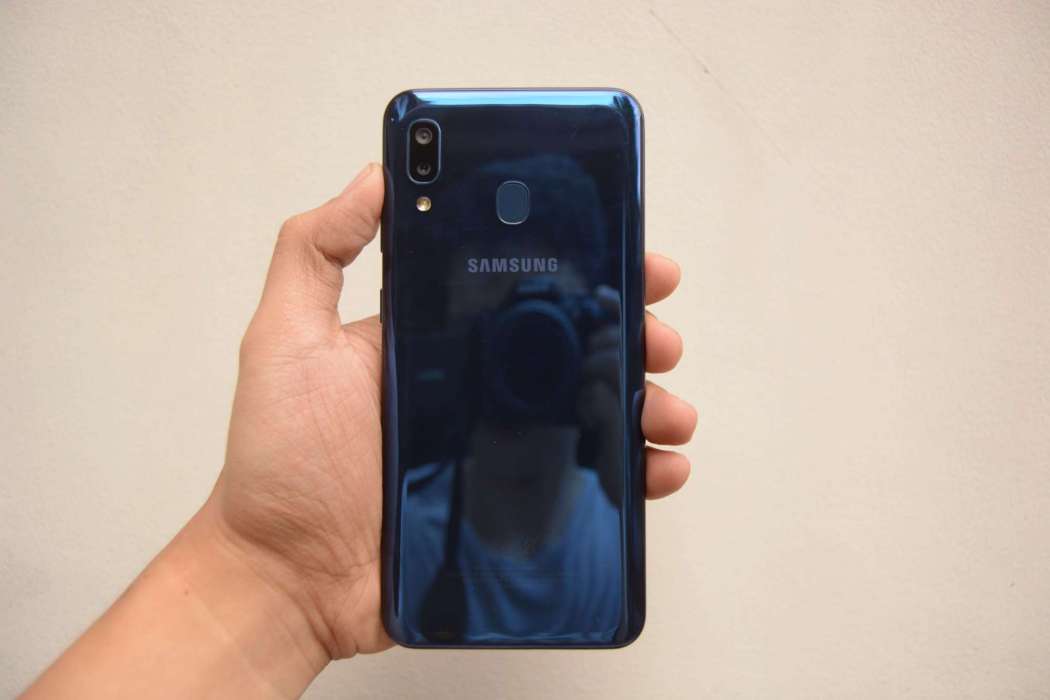 Samsung once again chose an all-plastic build for the A20, something we applaud them for. Glass backs are still the norm for the top-of-the-line S-series, which is capable of wireless charging. While glass is not a necessity for transferring electromagnetic energy via inductive charging, it has become a bit of a fashion trend associated with more premium products.
Nevertheless, we are right at home with the A20 and its plastic back which is probably one of the more exciting designs that we've seen so far: the dark blue is not too hot in the eyes, but with enough light, it shines with the chrome of a newly waxed supercar. The movement as it catches light and reflects is surroundings make it look alive.
Of course, it's a huge fingerprint magnet: in less than five minutes of unboxing it, the back was already filled with smudges. Samsung did not provide a free jelly case to accompany the A20 – they never do, and we're not sure how to feel about it. On the one hand, it would be a waste to cover such a pretty phone but on the other hand, some owners will surely get one for protection anyway *cough* maselan *cough*.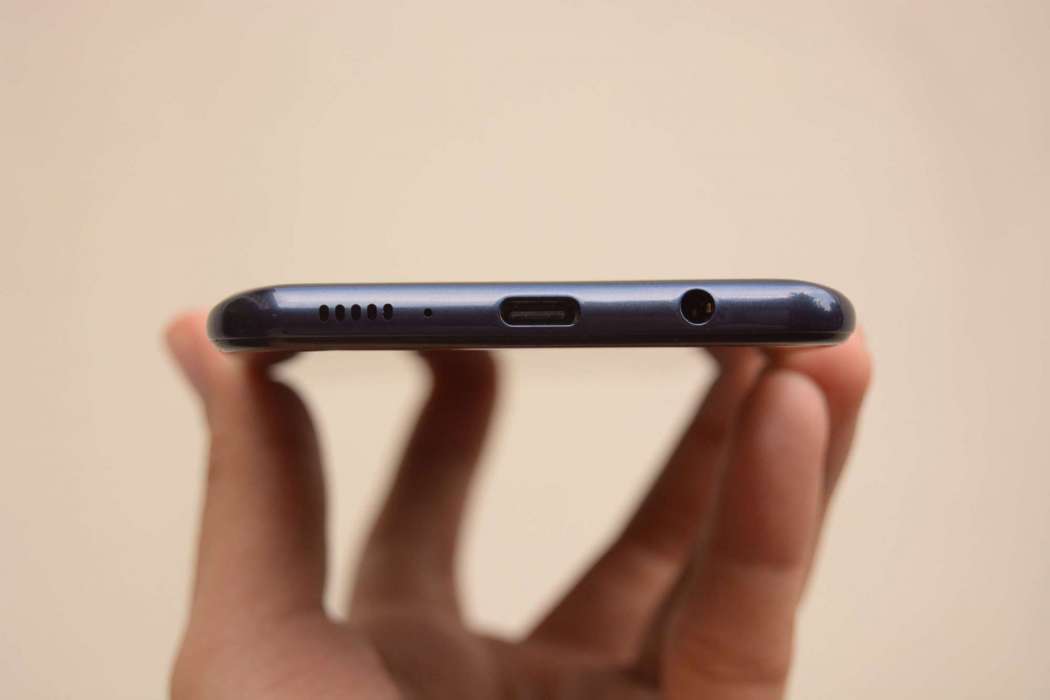 It comes with a USB type-C cable and a fast charging AC adapter that outputs 9.0 volts @ 1.67 amperes or 5 volts @ 2.0 amperes.
You heard that right: USB Type-C has finally made its way into budget phones, and the A20 is no exception. It's about damn time.
We get a matching white headset which is nothing special. It looks and feels like your average 50-peso headset from CD-R King – it doesn't even include foam or rubber tips. Still better than nothing.
Of course, the phone retains the headphone jack, just one more thing we applaud Samsung for having the courage to do. I personally use Bluetooth headphones for daily use, but I still use wired headsets from time to time, and I'm sure many do too. I also need it for content creation. I use wired mics and lapels for my videos as I have yet to see viable wireless alternative.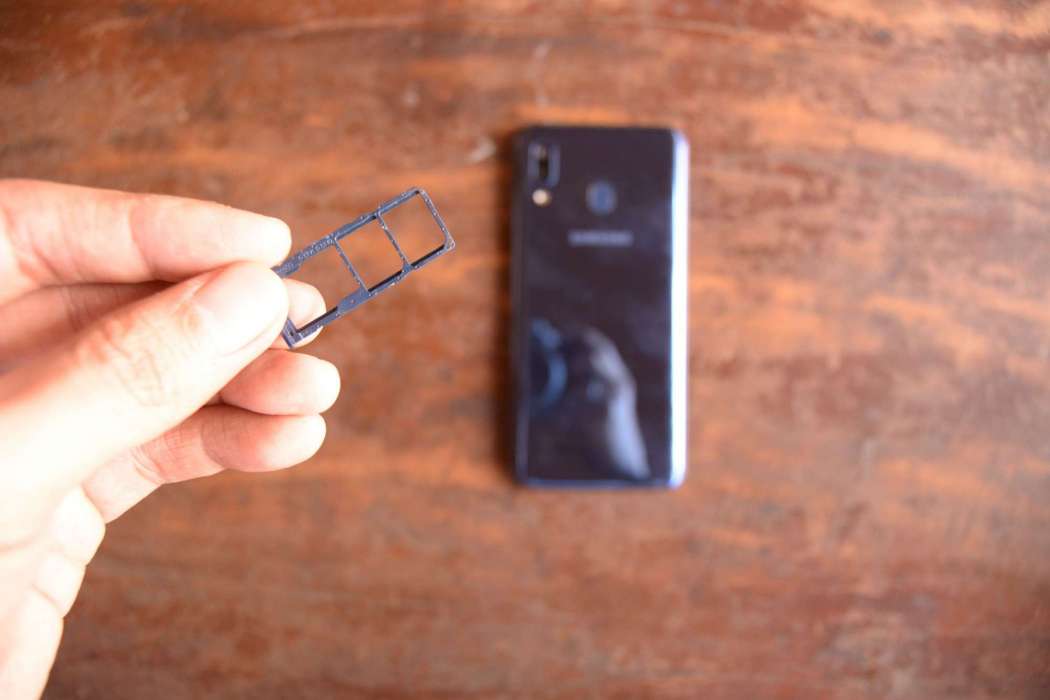 The Galaxy A20 comes with a triple-slot SIM tray that takes in two Nano SIM cards and one Micro SD expansion card. Dedicated slots are always better than hybrid ones, and it's nice to see that this is also become a standard just like USB Type-C.
Bottom-firing speakers are quite loud though nothing out of the ordinary. It doesn't come with built-in support for audio technologies such as Dolby Atmos or dtx.
Performance
I didn't find any trouble navigating through menus and switching between apps – everything felt fluid, however, being used to faster phones, I wasn't too satisfied with the speed. I didn't want to turn off animations entirely, so I went into developer settings and changed window and menu animation speed to 0.5x, which is way better than the defaults.
The phone supports face unlock, and we were happy to find a traditional fingerprint scanner. I personally feel that the unlock speed using either method is a bit sluggish, but that might be because I am used to much faster phones. We have to keep in mind the 10,000-peso price point, which puts things into perspective.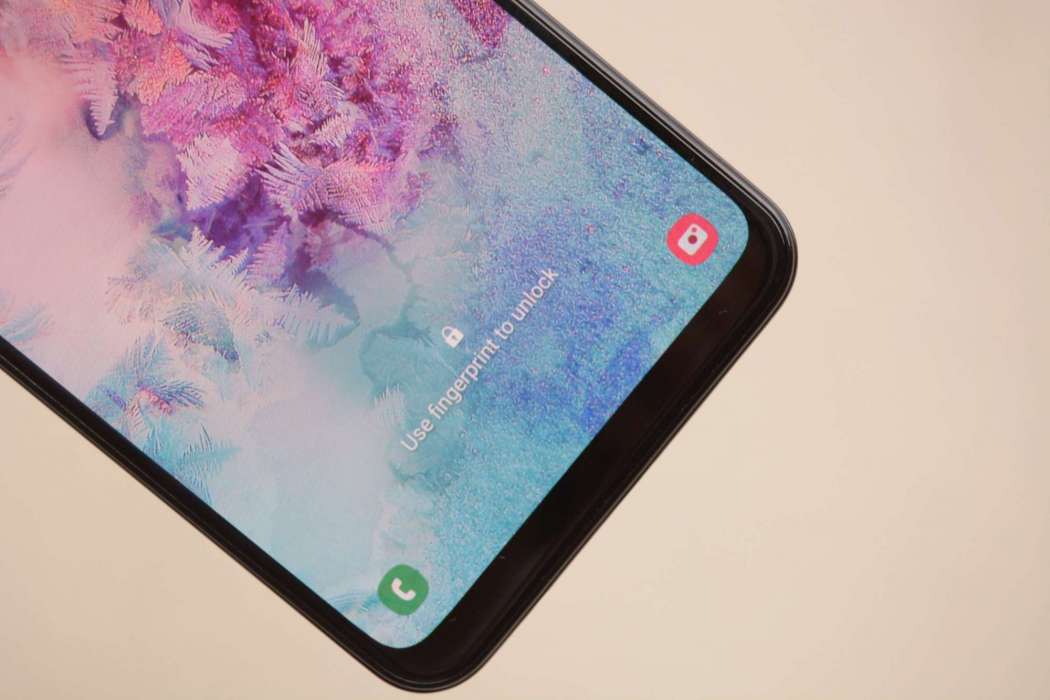 Out of the box, the A20 comes with a bit of bloat – you have Spotify, Netflix, Facebook, Samsung Apps, Google Apps, and more. Which leads us to think that the phone is made for entertainment and social media – you know, digital lifestyle related applications.
Armed with a big, vivid Super AMOLED panel, the A20 offered a fantastic viewing experience for watching videos. The single built-in bottom firing speaker is loud and clear enough, though I still prefer to use a headset. I always use Bluetooth headsets when on the go, but I still use wired headsets and speakers for the car and at home, so I'm thankful that Samsung still retains the 3.5mm audio jack.
Gaming
For those who are into gaming, our Galaxy A20 is fitted with a Mali-G71 GPU, a step down from the Mali-G72, which is well received in our previous reviews. We're not quite sure why Samsung went with the Mali-G71, because the Mali-G72 MP3 is clearly superior, and you can feel the difference when playing 3D-heavy games. That said, you can get smooth frame rates by lowering the graphics settings, which is a trade-off that we're willing to make.
Another thing that makes a big impact on the gaming experience is the long battery life on the A20: we were able to game for over 12 hours straight playing Lineage 2 Revolution. Most phones would die in about 2-3 hours tops, but the A20 just kept going.
This is where we feel the LED screen comes into play, when compared to a phone with an LCD screen: regardless of the differences in visual quality, the power draw is typically lower, especially for scenes with true blacks, since the individual pixels would have been completely off. When compounded over time, those savings in power translate to a significant amount of battery life.
So, the Samsung Galaxy A20 may not the be fastest gaming phone out there, but it's going to last a lot longer than most, and that's a trade-off worth considering. After all, you can't game if your phone is completely dead.
Benchmark results – Samsung Galaxy A20
PCMark Work 2.0 performance: 5276
3DMark Sling Shot Extreme: 522 (OpenGL); 471 (Vulkan)
AnTuTu: 85758 (overall); 36777 (CPU); 18684 (GPU); 24860 (UX); 5437 (Mem)
PerformanceTest Benchmark: 5402 (System); 95674 (CPU); 7347 (Memory); 42764 (Disk); 5782 (2D Graphics); 1244 (3d Graphics)
Camera
At the back, we have the dual cameras: a regular 13 Megapixel camera and a 5 Megapixel ultra-wide camera. Under ample lighting conditions, photos taken with either sensor are generally sharp and vibrant, perfect for social media posts.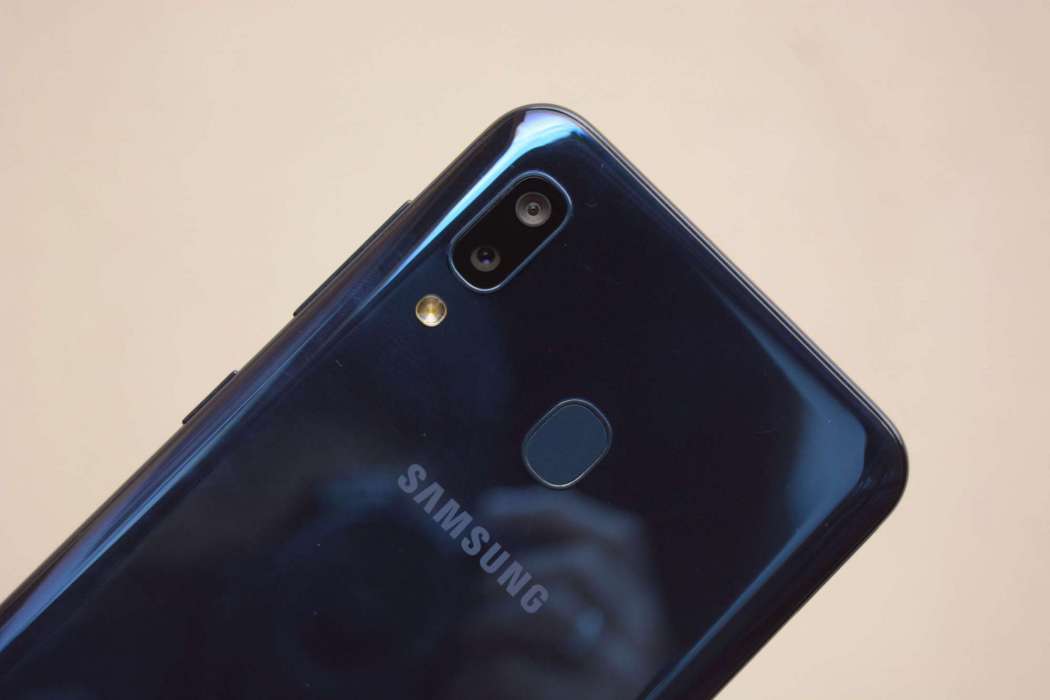 It holds up under the scrutiny of bigger screens, though there are areas that appear a little too sharp with a slight loss of detail.
The wide-angle lens is a lot of fun to shoot photos with, and I found myself taking a lot of photos with either lens, depending on the situation.
The A20 struggles indoor though – the shots were generally soft, so both the photographer and subject will need to be perfectly still for the results to be sharp.
Night sight / night mode may come off as gimmicky to some, but it helps to have a dedicated mode that can stack multiple exposures for instances where there's not enough ambient light.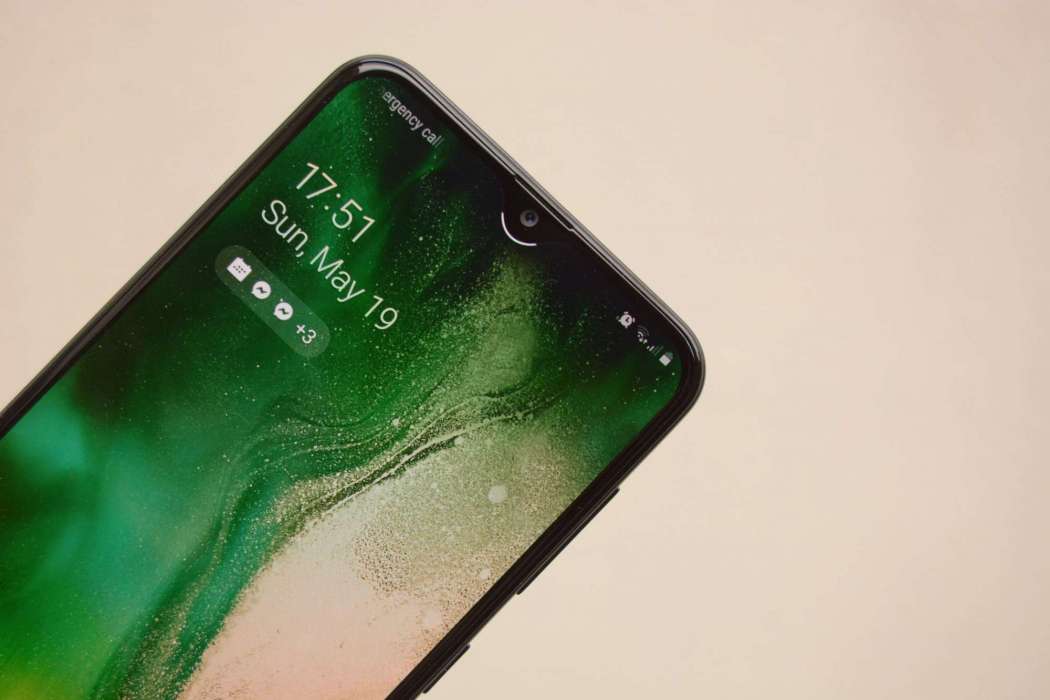 As long as you take photos in good lighting conditions, they will almost always turn out good. Take a look at these photos and judge for yourself.
Sample photos – Samsung Galaxy A20
Battery life
Other than the 4000 mAh capacity and 15W fast chargings, Samsung's marketing materials don't really give much insight on the battery life of the Galaxy A20.
So when we got our hands on it, we had no idea how well it was going to perform. Based on our past experience, we knew it was going to go well beyond a day when used as a "regular" phone. On the second day it was still going strong, but we were like, eh, the Galaxy M20 did that, so we were still a little skeptical.
By the time it crossed three days without any battery optimization, we were going nuts. It was unbelievable.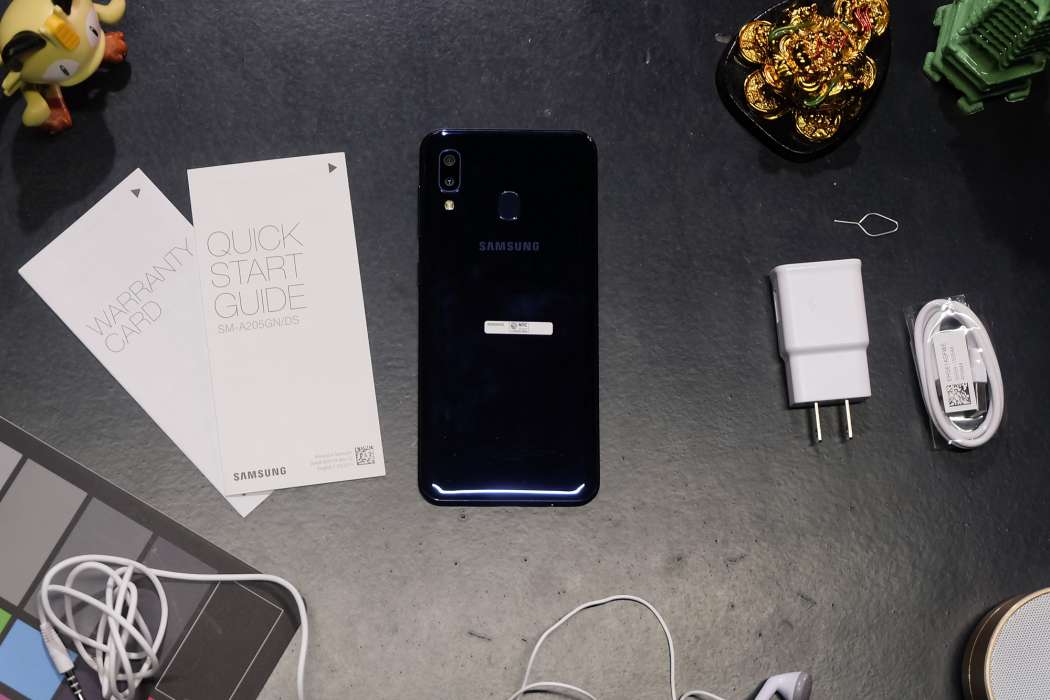 Here we have, finally, a true 3-day Android phone, and out of all the manufacturers out there, it had to come from Samsung. While other manufacturers specialized, built big-battery phones with names like Zenfone Max or Mi Max, here we have a manufacturer known primarily for its flagships now silently coming up with their own big-battery killer.
The prospect of a big-battery flagship is scary and deadly in Samsung's hands, and they have demonstrated that they posses the capability to do this with low-end models like the M20 and A20 – they just need to apply their learnings onto the flagship Galaxy S and Note series and boom, profit!
Oh and if that's not enough then consider this: we actually managed to push the phone up to 4-5 days, but that's with conservative use mostly on WiFi.
Technically, we could argue that the A20 can even be a 4-day phone, but everyone uses their phones differently, and we wouldn't want you to come back to us and complain that it only lasted two days instead of four because you played Mobile Legends non-stop.
Bottom line, average users are are going to have enough battery to last at least two days for sure, with room for a third.
Battery life benchmark results – Samsung Galaxy A20
AccuBattery: 18h 9m (screen on); 182h 43m (screen off); 126h 16m (combined use)
GSam Battery Monitor: 3d 21.3h (battery life); 7h 6m (screen on)
PCMark Work 2.0: 10h 5m
Verdict
Samsung Galaxy A20 offers a unique proposition: here we have a well-built phone with excellent battery life, a nice screen, decent dual cameras, and the Samsung software experience for a very affordable price.
Sure it's not the best performer for that price range, but we're talking about the whole package.Do give it a go if you're into the market something along the 10,000 peso price range.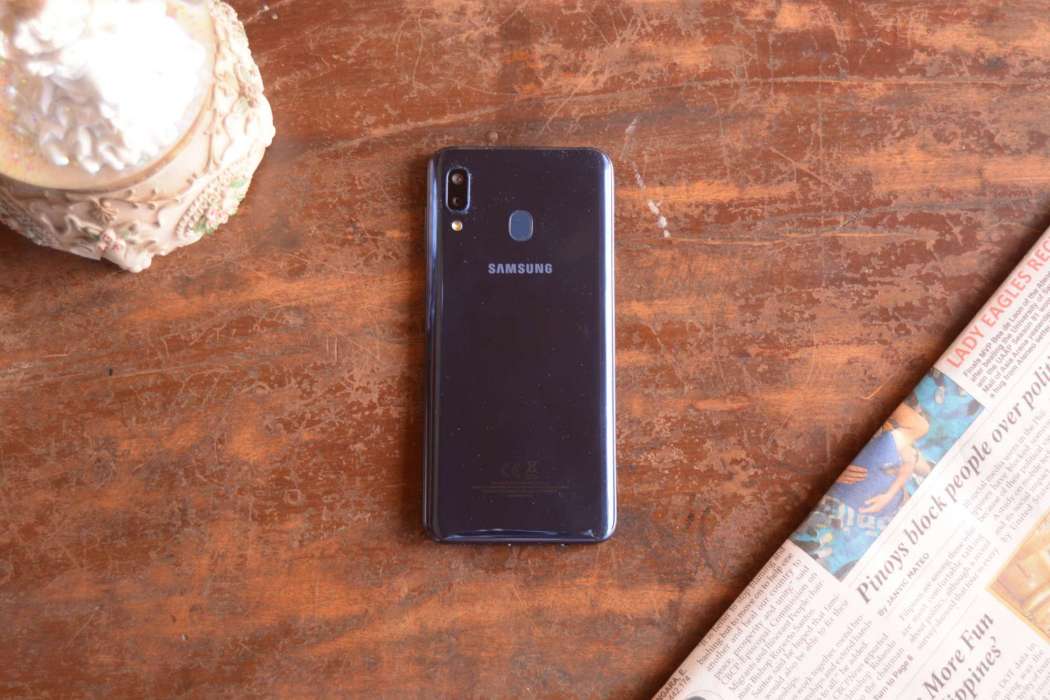 Galaxy A20 specs
Screen: 6.4" 720×1560 Super Amoled "Infinity-V"
SIM: Dual nano SIM
CPU: 8-core (2X1.6Ghz + 6X1.35 Ghz) Exynos 7884
GPU: Mali-G71
OS: Android 9.0 (Pie), One UI
Memory + storage: 3 GB RAM + 32 GB
Expansion: MicroSD (dedicated)
Main camera (rear): Dual 13 MP f/1.9 + 5 MP f/2.2 (ultra-wide)
Selfie camera (front): 8MP f/2.0
I/O: 3.5mm audio jack; USB Type-C; fingerprint scanner
Communications: Wi-Fi 802.11 b/g/n; Bluetooth 5.0 A2DP
Battery: 4000 mAh Li-Pro (15W charging)
Price (Philippines): 9,990 PHP (~191 USD)