MANILA, Philippines – "VIY: The Spirit of Evil," the hit dark fantasy film loosely based on the Nikolai Gogol story "Viy" will be hitting Manila theaters starting October 22.
Produced by Russian Film Group and Marins Group, "Viy" stars Jason Flemyng from The Curious Case of Benjamin Button (2008) and Charles Dance who plays Tywin Lannister in HBO's Game of Thrones.
"Viy" is the name of the dark and notorious monster responsible for the deaths of many village folk in a sleepy 17th century Ukrainian village. Viy's most terrifying ability is to murder and cut through the soul of any one with just the gaze of his many eyes.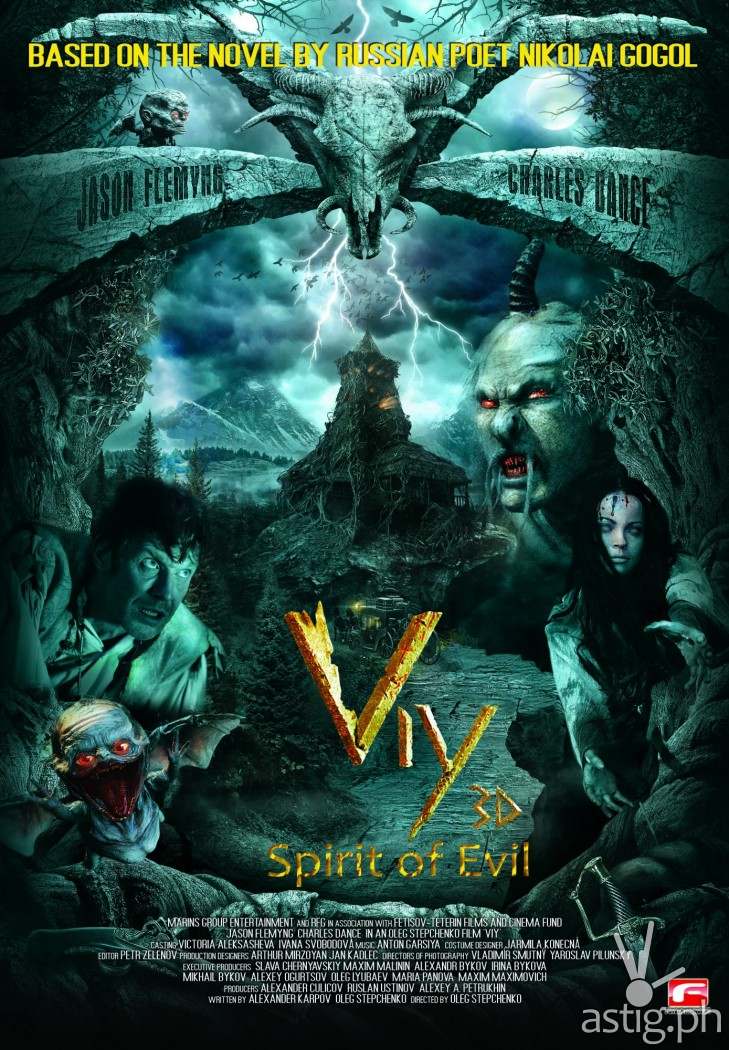 The movie revolves around the voyages of a cartographer, Jonathan Green, who was spellbound by a heavy fog on his way to Eastern Europe and chanced upon a Ukrainian village which is under siege by the monster Viy and thus began his crusade to end the village's misery.
"Viy" was shot in Prague at the Gatteo, Barrandov, and Letnyany studios, world-renowned locations that are also called the "European Hollywood" and home to the production of many blockbusters, such as Van Helsing, The Brothers Grimm, The Chronicles of Narnia, Casino Royale, Hellboy, Blade.
"Viy" became a certified hit when it was first released in Russia earlier this year. The first weekend take was $17 million, an all-time record for a Russian movie.
"Viy" is distributed internationally by Universal Pictures and will be shown in 3D in select theatres in Metro Manila, and in 2D nationwide.