One of the oldest choirs existing in the world best known for their boy sopranos and altos between the ages of ten and fourteen, the Vienna Boys Choir are selected mainly from Austria, but also from many other nations around the world. The boys performed at the Plenary Hall of the Philippine International Convention Center for a one-night only concert on November 11, 2016 as the final stop of their Asian tour this year.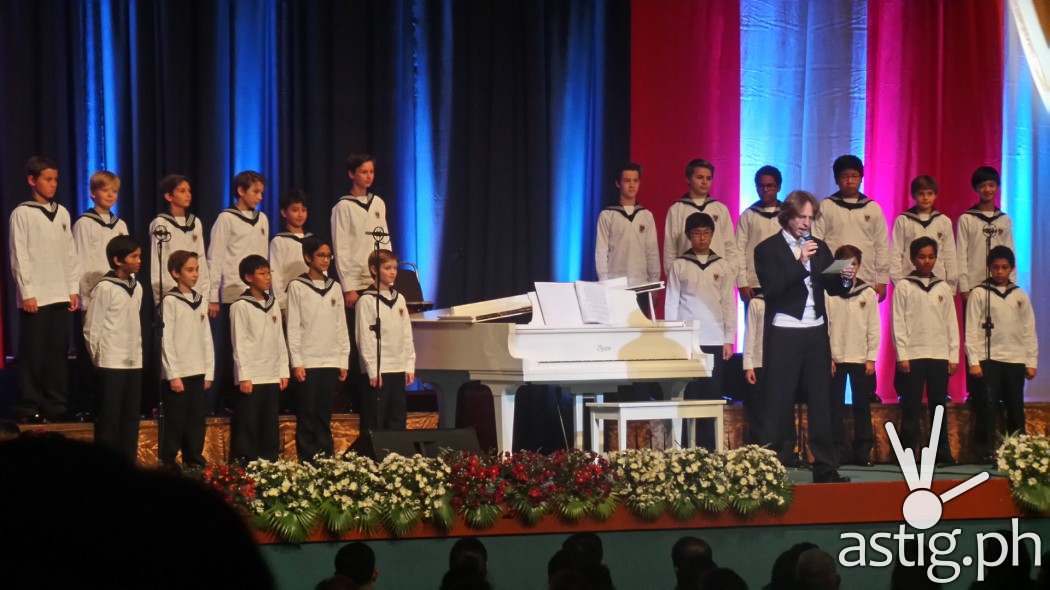 For the 2016 Asian Tour, the Bruckner choir will be carrying on the tradition established by the Vienna Boys Choir. The choirboys come from Vienna, Lower Austria, Burgenland, Styria, Canada, China, Germany, Iceland, Italy, Japan, Korea, New Zealand, Russia, and one member from the Philippines.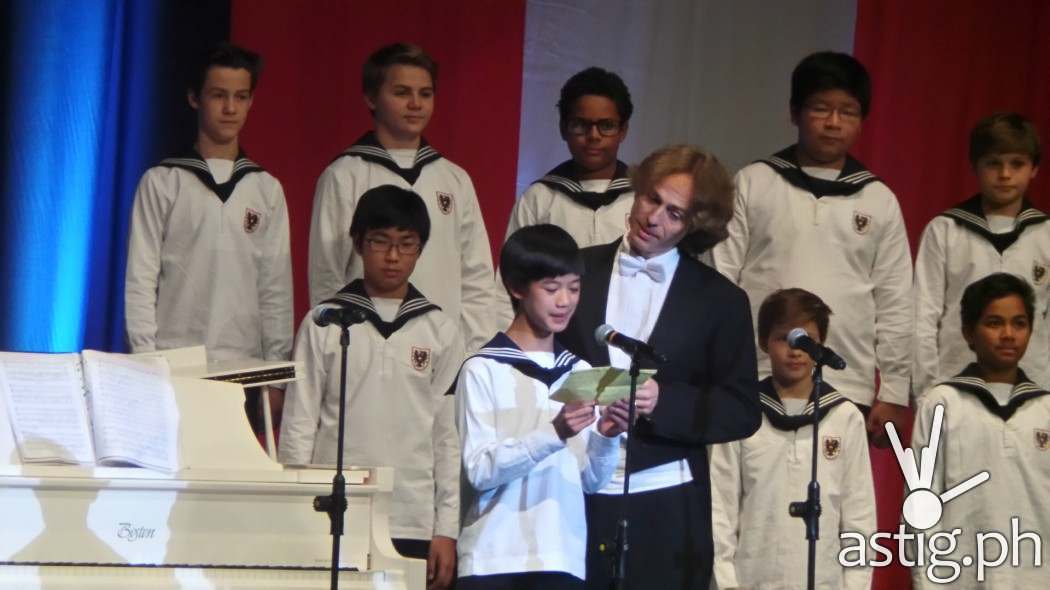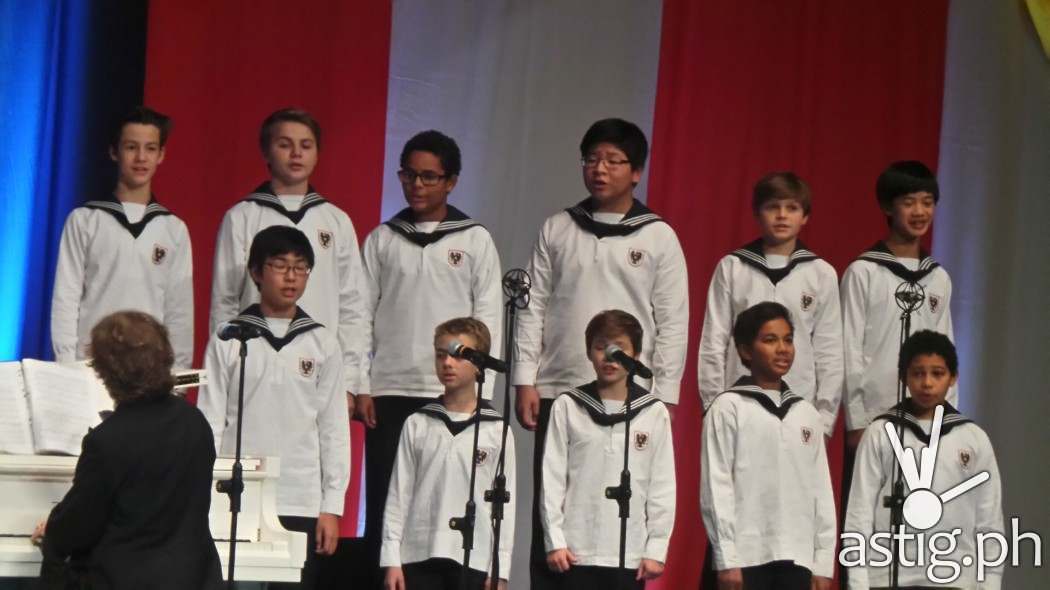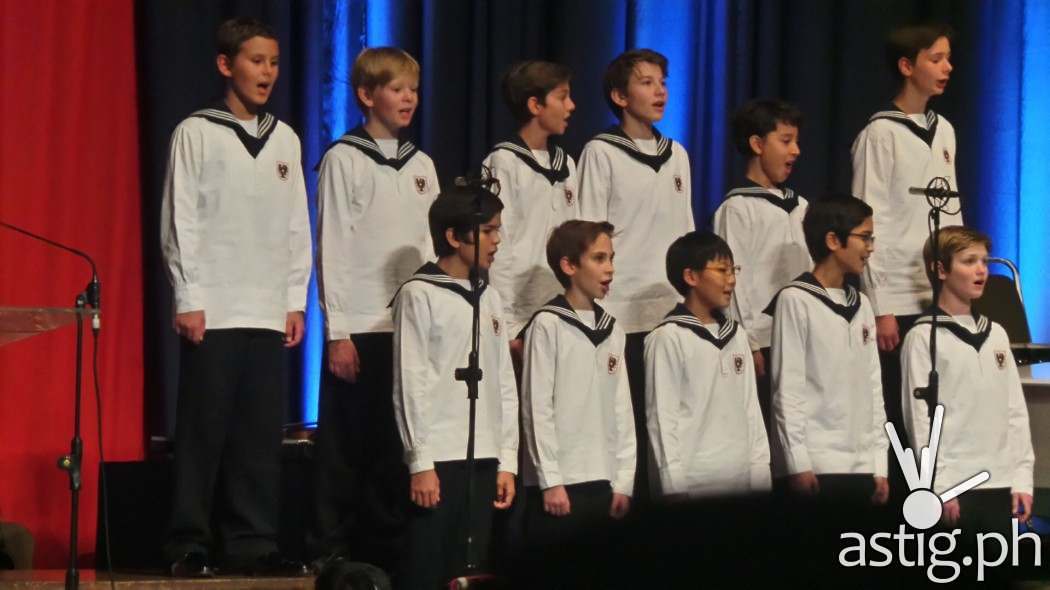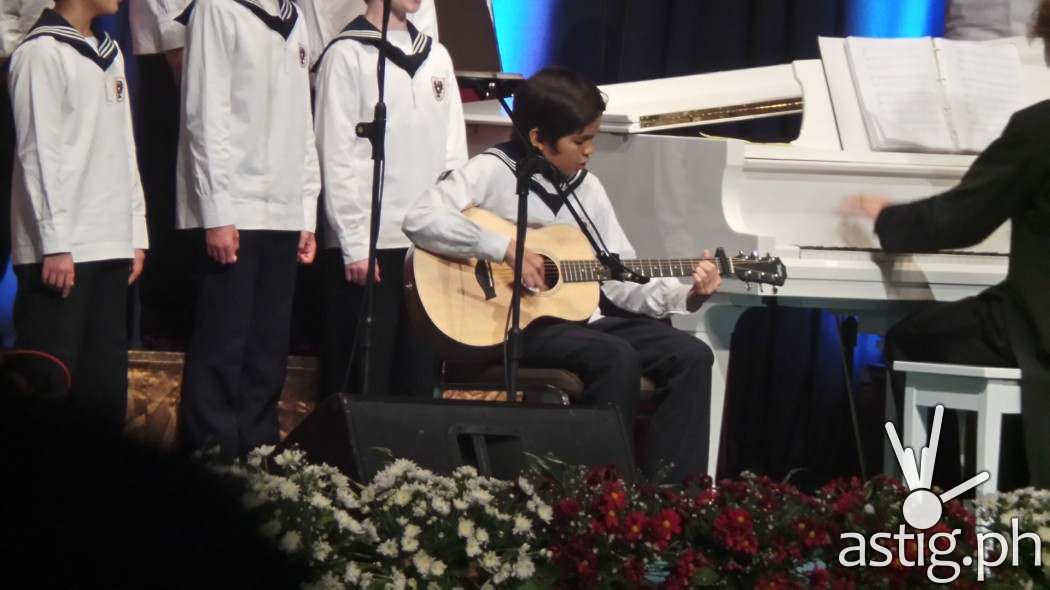 The Hail Mary the Queen Choir joined the boys and sang the Ilocano folksong "Pamulinawen".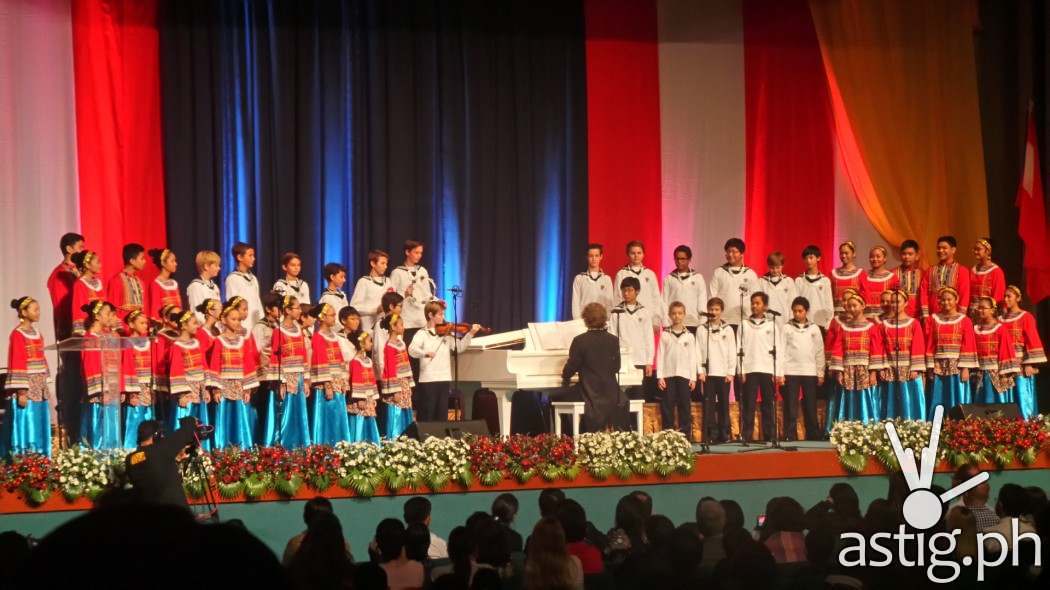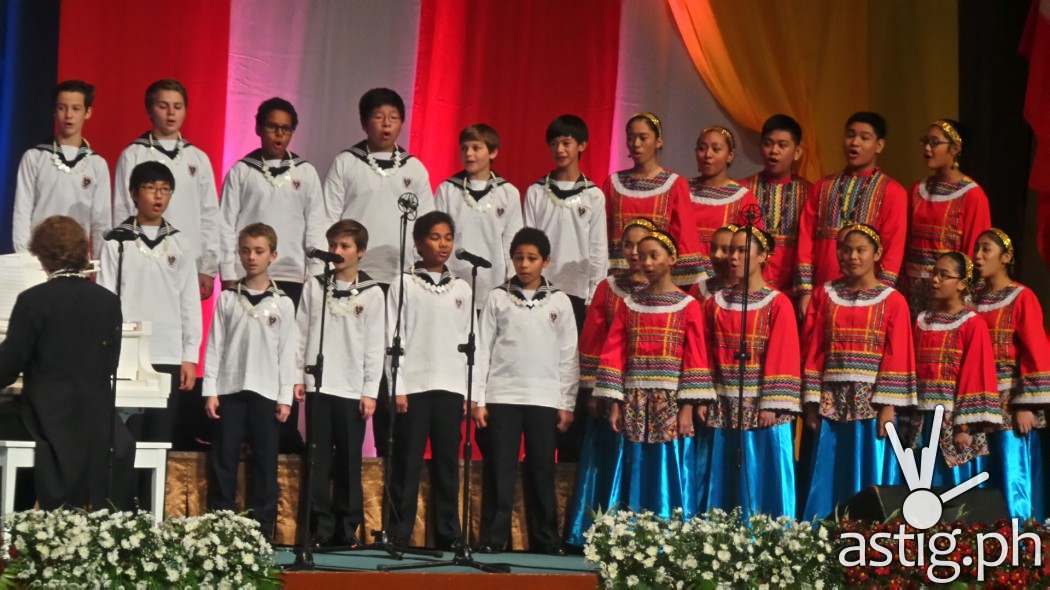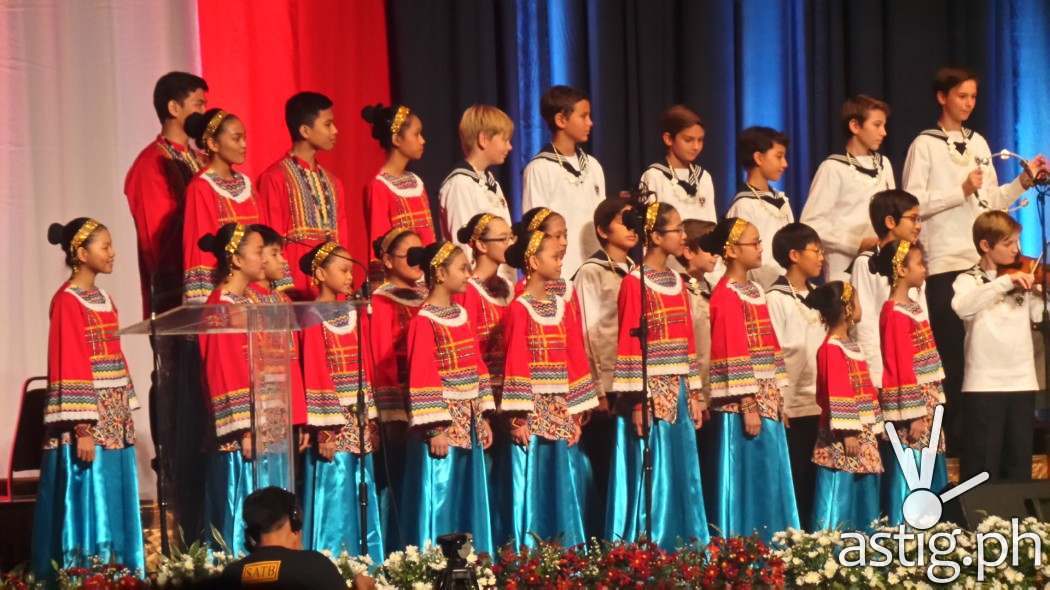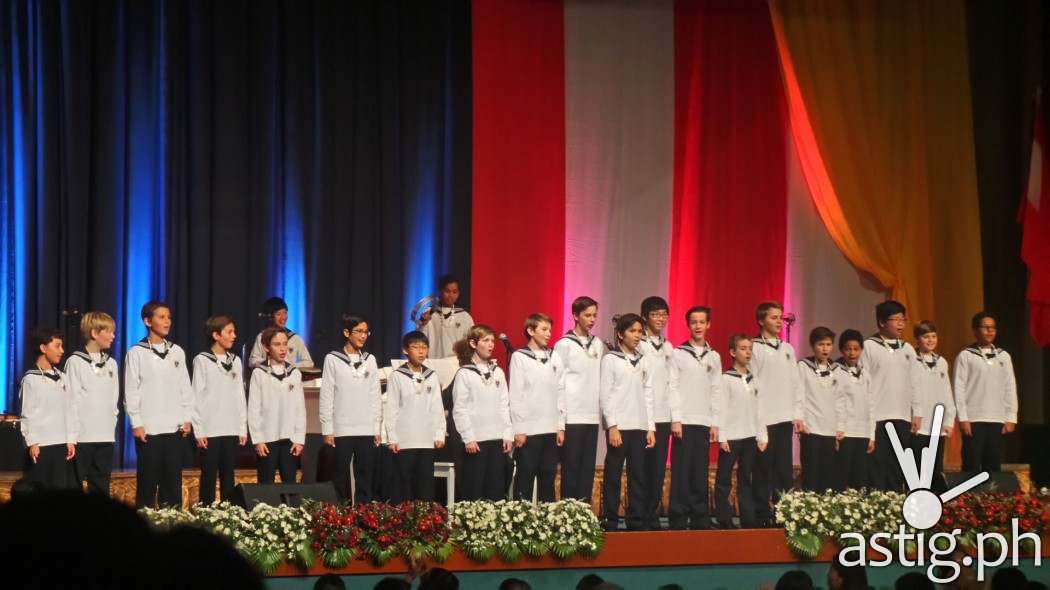 Their current choirmaster (since 2008) is the energetic Italian pianist and conductor Manolo Cagnini.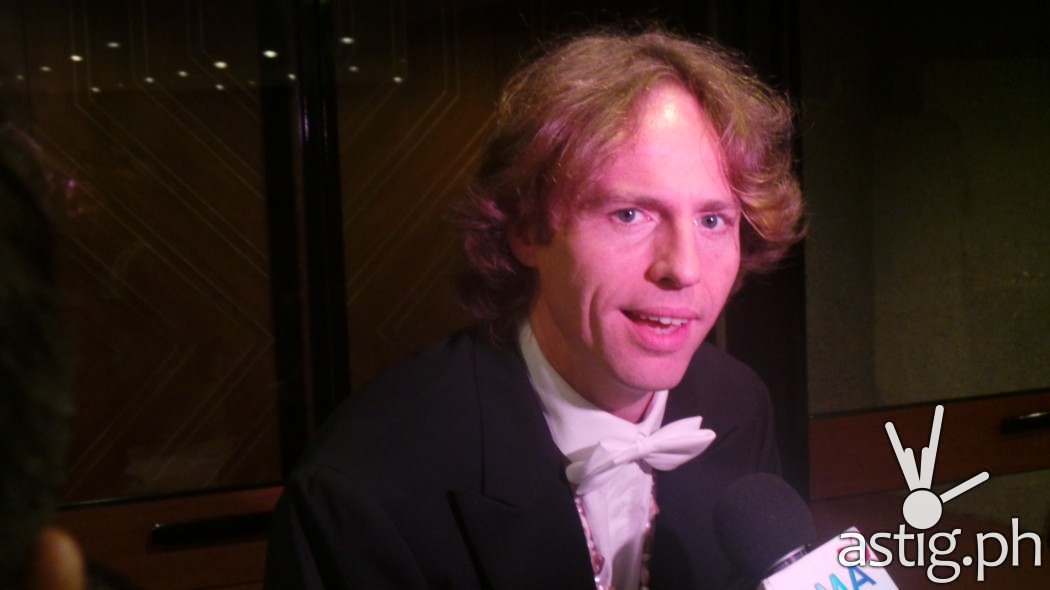 Meet and Greet after the show. Some guests had their souvenir program signed.