I am personally happy for my good friend, theater and movie actress, Kim Molina who in previous movies co-stars as the BFF or best friend forever of the lead stars, she is finally starring in her first "bida" role film, #Jowable!
While she feels nervous starring as the movie's main character, Kimmy is out to prove it's her time to shine and deliver the trust and confidence given to her by the director and producer Viva Films.
In a recent interview Kim shares, "Medyo nininerbyos din ako kasi ka-eksena ko dito si Je." (fellow actor Jerald Napoles who she works with for PETA's Rak of Aegis) Overall, masaya siyang pelikula na may aral."
Elsa, portrayed by Kim, is assured by folks around her that she's worthy of being someone's girlfriend (or 
jowable
)
, 
she just hasn't met anyone worthy of being her partner yet. She continuously rants about the lack of romantic love (and sexual satisfaction) in her life, and she seeks advice from everywhere and everyone just to appease her soul. Despite her lighthearted and comedic approach to it, she remains hopeful that she will eventually meet The One.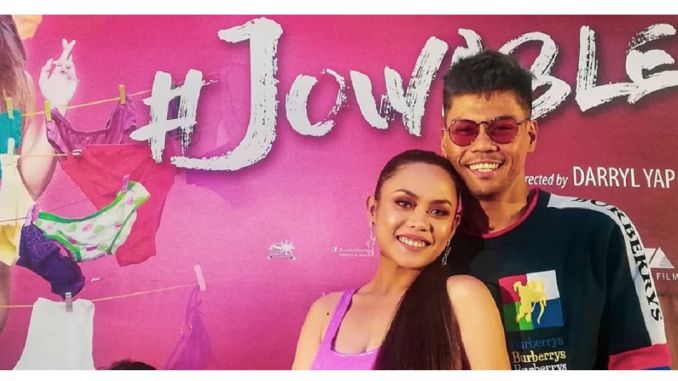 Directed by Darryl Yap, the movie also stars hilarious comedians Cai Cortez, Kakai Bautista, Chad Kinis, with real life "jowa" Jerald Napoles and Ms. Candy Pangilinan.
#Jowable is out in cinemas nationwide September 25. Produced by Viva Films.
The film is adapted from the viral short video series of the same name, which can be found on VinCentiments Facebook page.
Good luck, Kimmy! So happy for you and Jerald! #heartheart